Best Restaurants in Bohol, the Philippines
I think it is about time I crafted this blog of Top 10 Restaurants in Bohol, the Philippines.
We've been visiting Bohol for the past 11 or so years, and as you'll likely know we bought a house there 2 years ago. We always eat out and explore the food scene continually.
I have to say that I disagree completely with the TripAdvisors of the World with their Top 10 choices. Maybe they are just out of date with the reviews and perhaps have not been here for a while and so much has changed of late. But here are my Top 10 Restaurants in Bohol, the Philippines. I will just add a caveat that this is view in time. We just came back from a trip in Nov'2019 and so very much has changed, and so many new additions. This is my view as of now with some historic photos and reasons as to why they were and continue to be my Top 10.
TripAdvisor you should pay me and my family a wee management fee and an entertainment license and I will review the bloody lot for you in the blink of an eye. Then you can punt your nearest hotel on your algo. Makes sense right? #itsmorefuninthephilippines
With the new airport opening this year we have floods more tourists in from China, Japan, Korea, Russia and beyond. So you lucky travellers read on and get some insight into our Top 10 Restaurants in Bohol, the Philippines. This covers both Bohol and Panglao Island. So this is also written as a one-link-to-go-to for our guests at the house, as well as anyone else who happens to be frequenting this beautiful place. This Top 10 is likely to continually change as more and more investment kicks into Bohol, and more and more new places open. Watch this space for future additions.
It's actually been quite sad to complete this blog, as in a great number of the photos is my mate, my father-in-law, Papang. Sadly no longer with us, but his memory lives on with us. He was a massive foodie and he loved having big family dinners with us all. I think some of his favourite times were with us all stuffing our faces and having a few beers. This blog is written in his memory. Bless you, Papang. RIP my friend.
Let's go – and just to state in no specific order. It is not top 10 as in 1-10 rating. My view is that your food choice really depends on how your mood is swinging you at that time. But I will say that the first in the list is there for a bloody good reason – say no more – Smoque rules!!!
Smoque Bistro & Bar
Get yourself to here. It is a must and the best on the island we reckon. Say hi to Chef Raphael and his crew when you do. You must try the following; Meat Sharing Platter, Crispy Pork Belly, Octopus, Sisig Tacos (AMAZE-BALLS), Wagyu Steaks, Brisket – in fact, EVERYTHING is a must-try. It's a mix of styles from Western to local and sometimes the menu depends on what produce Chef has been able to source at the markets that day. You have to love a changing specials board right?
We have been about 6 times now, usually 2 times every trip. Live music, great ambience, superb family orientation, incredible staff, the best food on the island, and super value for $$$. It has to be #1 on your list to visit when you are here. We are addicted to it.
Payag
Click here to see one of my blogs for Payag, one of our all-time favourites here.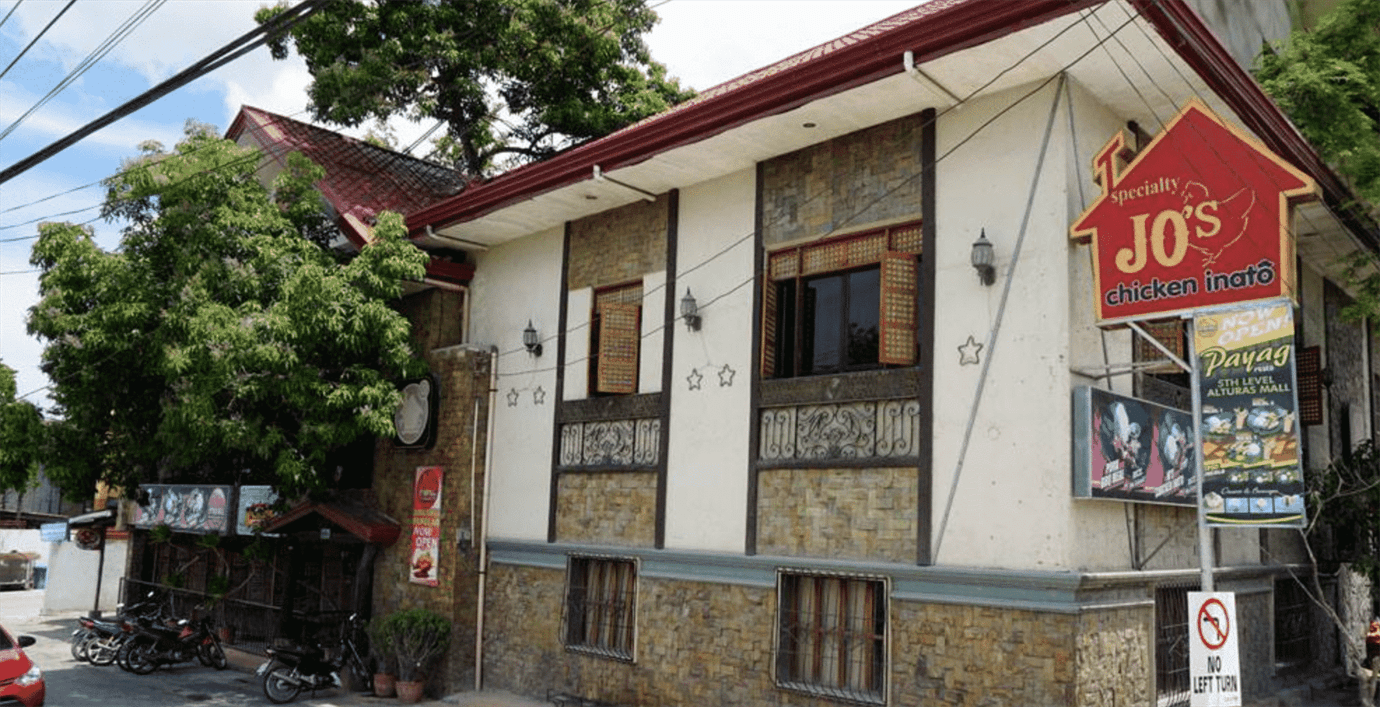 This used to be a single location just around the corner from where wifey was in her digs whilst at University. It is now a large fairly large chain, but our favourite is still the original location. It is no-frills, family-style, extremely good local Filipina BBQ food at incredibly cheap $$$. Again, we will go here once or twice per trip. The food is addictive.
You must have your food with the 'native dipping sauce', which is basically some soy, vinegar, chilli and Calamansi lime. Dip that BBQ chicken in that and you will be in heaven. No need to book, just rock-on-up.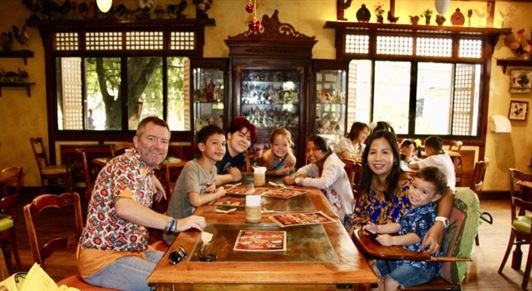 Gerarda's Family Restaurant
This place has a great deal of history and legacy in Bohol. It is no-nonsense local fare, that absolutely rocks. You'll be sat with huge groups of families celebrating something or other, or just there to be one as a family brought together by the place and the food.
The Hideout – Bellychon
Click here to get to the guys Facebook site
A bit of a read to get to the food – but worth it – click here for my blog
OK, this review is very specific for this new concept location in Tagbilaran. The Hideout itself is Uber cool. A quasi-hawker grouping around a large courtyard, with bar, live music (most nights) and even a quiz night. Yeah, we think this place rocks. We stumbled across this as I sat side-saddle one night on a tricycle on the way to Island City Mall. I saw neon, graffiti, containers, and a stage. Yeah, this needs some Google-search. We found The Hideout.
It is no-nonsense local fare. For example, if you ask for cutlery with the Bellychon they will hand you a plastic glove for you to shovel it in, I shit you not. A genius concept from a group of young lads.
So I am going to say that The Hideout is a must-visit. BUT, for this review your must-eat whilst you are frequenting this place is Bellychon. Holy shit. A scaled-down version of Lechon. With native dipping sauce and even plastic gloves to encourage you to eat with your hands. This tiny little hawker stand is chopping and serving some of the very best pork bellies EVER in my Philippines visit history. It was a slow roast, succulent, crackling crisped heavenly dish. One of the very best and that is saying something in The Philippines for pork believe me. Stellar!
We just arrived for a trip in November 2019 and our first dinner experience was to immediately get to here. Bring on the Bellychon and the music and some ice-cold beverages please The Hideout.
The Bellevue Hotel
This is a fully-functioning resort so I might suggest a wee phone call prior to rocking up for lunch or dinner. We have never had a problem, but we have been there loads including being a resort guest a few times. But this place is well worth a trip for some food and view. It is a stunner of a place and food is damned fine too. A wide variety of menu as you would expect at a resort from local to Western, Asian and Fusion.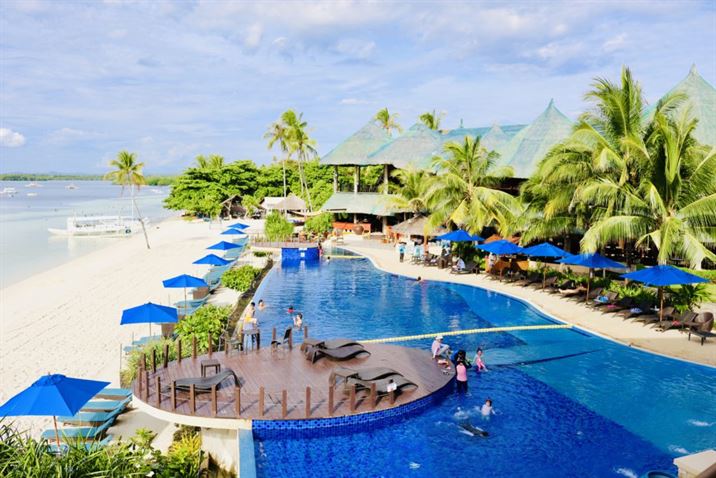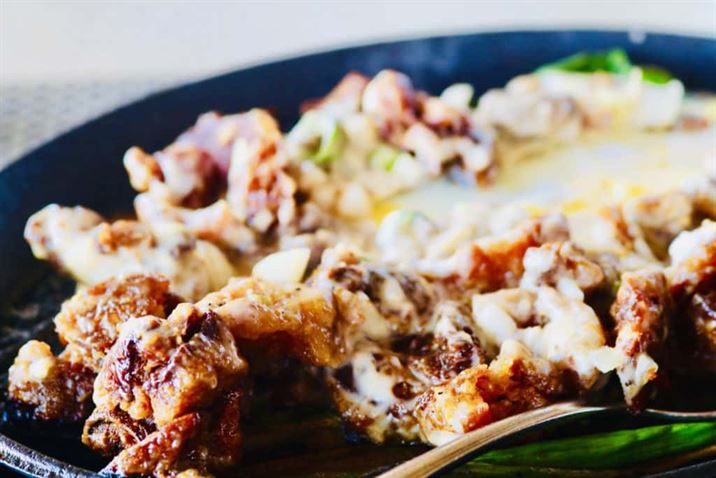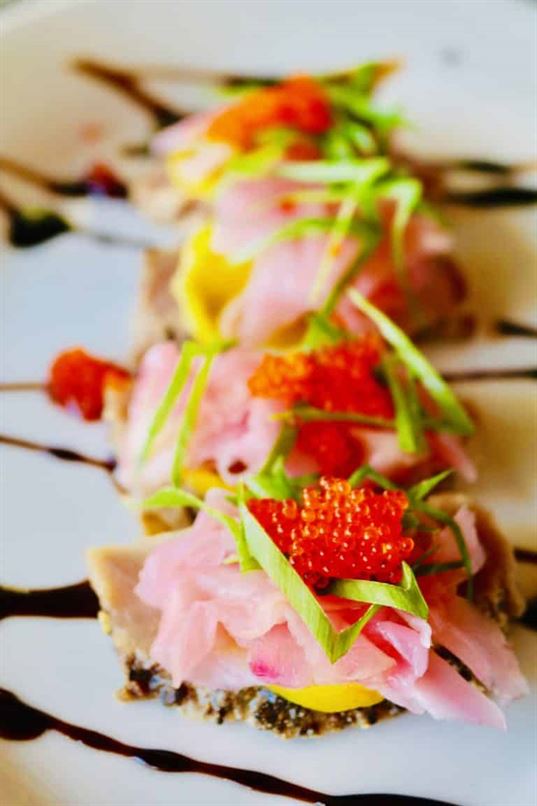 So, folks, there is the Bellevue Resort. A stunning location for lunch or dinner. Just call ahead to be sure there is no event or guest preference only type thing, as it is a little jaunt to get there. It is more than worth the trip though. We love it here. Heck, dig deep, and stay there and eat to your heart's content for the duration. That's my recommendation.
Saffron Restaurant, @ Amorita Resort
The Amorita Resort was the very first place I stayed in the Philippines, and specifically Bohol. nearly 11 years ago now when Amy was still sucking hard on the milk bottle bless her. Amazing amount of change since that 1st trip. No more dive-bum shacks and pizza joints down the beach as now it is all luxury resorts with the foreign cash injection for tourism that is seeing Bohol BOOM! This is also where my brother-in-law YanYan works as life-guard and water-sports aficionado. So whenever we are in Bohol we usually try to pop along to Amorita for memory-sake and YanYan hellos.
Again, this is a full functioning gust resort so I would call and book as you will need to get in past the security and the like. Just in case. A wide variety of menu as you would expect at a resort from local to Western, Asian and Fusion.
Now the other interesting fact re this restaurant is that the Head Chef used to be Chef Raphael. Our mate and Chef/Owner of Smoque, our #1 restaurant choice on the island. He has clearly left his mark at Saffron, as it is bloody good. Nicely done Chef Raphael. We ate there this trip, November 2019, and saw the Chef. Sadly we did not get the chance to say Hi. I tried a few new items on the menu and had my socks blown off – so this review now includes those and they will be getting a separate blog just for the lunch we just had. Absolutely incredible.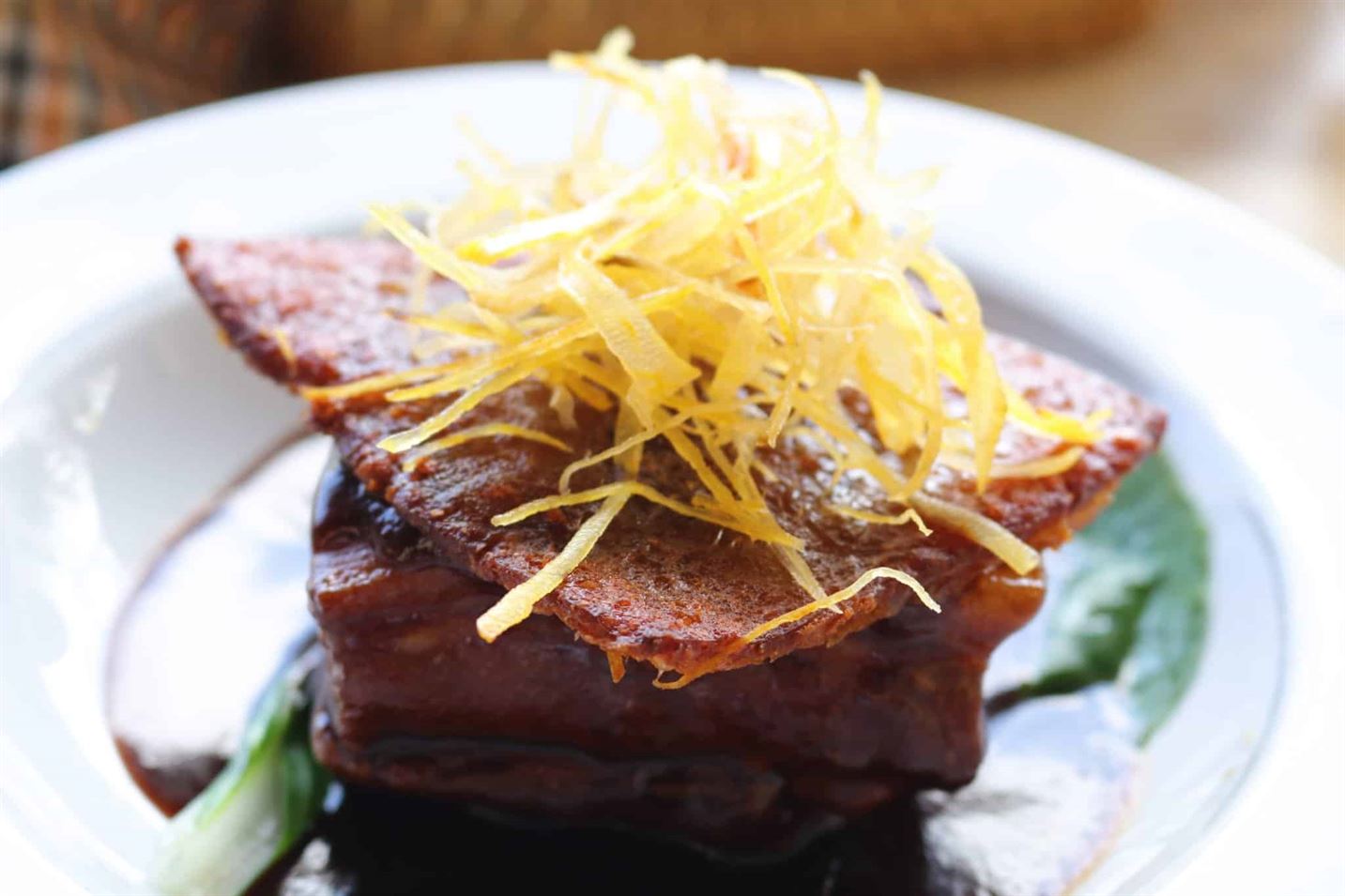 What I found out today over lunch in November 2019 is that the menu has changed quite substantially. Maybe a new Head Chef, who we did see walking around when we visited here today. Some absolute crackers on the menu now. For example;
Lantaw Native Restaurant
Click here to get to their Facebook site
Click here for a major food review which includes the restaurant
This is a place we first visited when we were staying on Mactan Island, Cebu for my 50th. Jude was not so 'hot' one day so we ventured off alone to visit Lantaw. Yeah, we had a ball there and then heard it had opened on Bohol, well bugger me. We went once and it was you know, sort of OK. But the 2nd and 3rd times have been bloody brilliant. I sense improvement every time we go back.
It is up there as a place to go visit now, and it really does have some cracking views from Bohol across to Panglao. It is literally half-way between the two causeways between the two islands. Very nice. Lantaw Native, as the name suggests, is all about local-local fare. And shit loads of it.
Henann Resort
Henann Resort, as the name suggests is a resort. As such it clearly has to cater to a wide variety of food tastes and styles. Just sitting at the pool today, 27/11/2019, there are about 20 different languages I am picking up. Yeah, that is tough to ask to please all. The menu is therefore diverse shall we say? But it is damned fine to boot. I highly recommend a stay here, or just pop over to eat. You can use the beach area if eating and drinking with them, or you can even buy a wrist-band and use the lower pools and facilities if not staying with them. Do it.
We love sitting at the pool-bar near the beach. People-watching with toes in the sand listening to the cool chillax tunes pumping out across the beach and waves. The food is quality, and I am going to pick a few favourites for you to see what I mean. It's a must-try if you are on Bohol or Panglao. Happy Hour is 5-7 pm, get your bum down here and get sandy.
Fiesta Bol-Anon
The restaurant is buried within this large blog – Click here for a review
The Original AA BBQ
No Facebook site I can find.
No previous blogs, as it is so new and our first time to visit.
My Sis recommends this place and therefore it becomes a massive must-try. It is a new place on Panglao that we have never seen let alone been to.
Click here for a monster foodie blog I did for Christmas 2016 – every restaurant we ate at for the vacation
You know, it really has been tough doing this blog as you only see a selection of the 'goods on offer' on this beautiful island, and that is what family Kennett throw down their necks frequently. Beauty is indeed in the eye of the beholder so please come and explore your own options and delights on Bohol and Panglao. The island is constantly changing now with the tourism flooding that is happening. So who knows? The top 10 of today, may change tomorrow. But for now, I am standing by my choices. These are ROCK-SOLID choices and are absolutely our go-to places every time we visit home #2. My Top 10 Restaurants in Bohol, the Philippines.
ENJOY!!!
Connect with Us on Social Media