Mall Restaurant Directory
Looking for a Delicious Meal at the Mall? Check out the Mall Restaurant Directory!
 This Mall Food Directory has some of the best restaurants in malls across the Singapore, so you can find something to satisfy all your cravings. Whether you're in need of a quick bite or want to stay for a full meal, these restaurants have something for everyone.
Get Lobang Chope Deals | 1-for-1s & Up To 50% Off Dining Deals
The Malls listed below were chosen based on readers feedback of their favourite malls across Singpaore, we will of course continue to add more to this list over time as we want to show why dining in a Shopping Mall in Singapore can go from incredible food to a fabulous dining experience within the same building!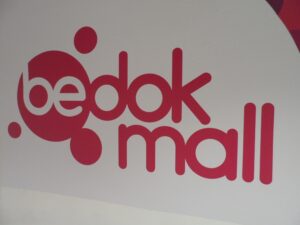 Bedok Mall Bedok Complex is Singapore's most populated neighborhood's first complete retail mall. Located in the heart of Bedok Town, the Bedok Mall serves as