Do Miso Ramen: A Unique Flavour Experience in Ginza, Tokyo
Tokyo Style Miso Ramen - Do Miso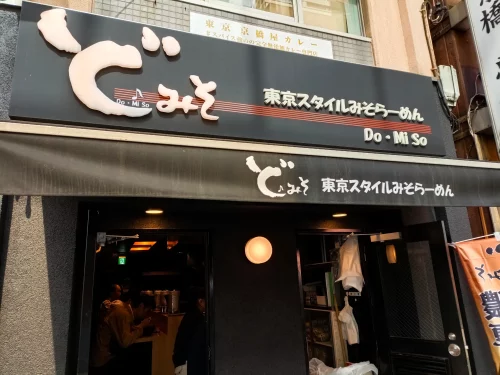 Dive into the world of Do Miso Ramen, a delightful eatery located in the heart of Ginza, Tokyo. Renowned for its rich, flavourful miso-based ramen, Do Miso Ramen offers a unique taste sensation that sets it apart from other ramen establishments in the city.
The double pork/chicken soup and seafood in the bowl are cooked "Tokyo-style," resulting in a soup with a deep miso scent thanks to the miso sauce, which is a unique combination of 5 varieties of miso meticulously picked from all across Japan. To create this one-of-a-kind miso ramen, Asakusa Kaikaro combines wheat flour and tapioca flour, both of which are produced locally.
The thick layer of red curry powder on top was a little daunting at first but when dampened down with the miso it blended in to create a thick yet delicious miso curry!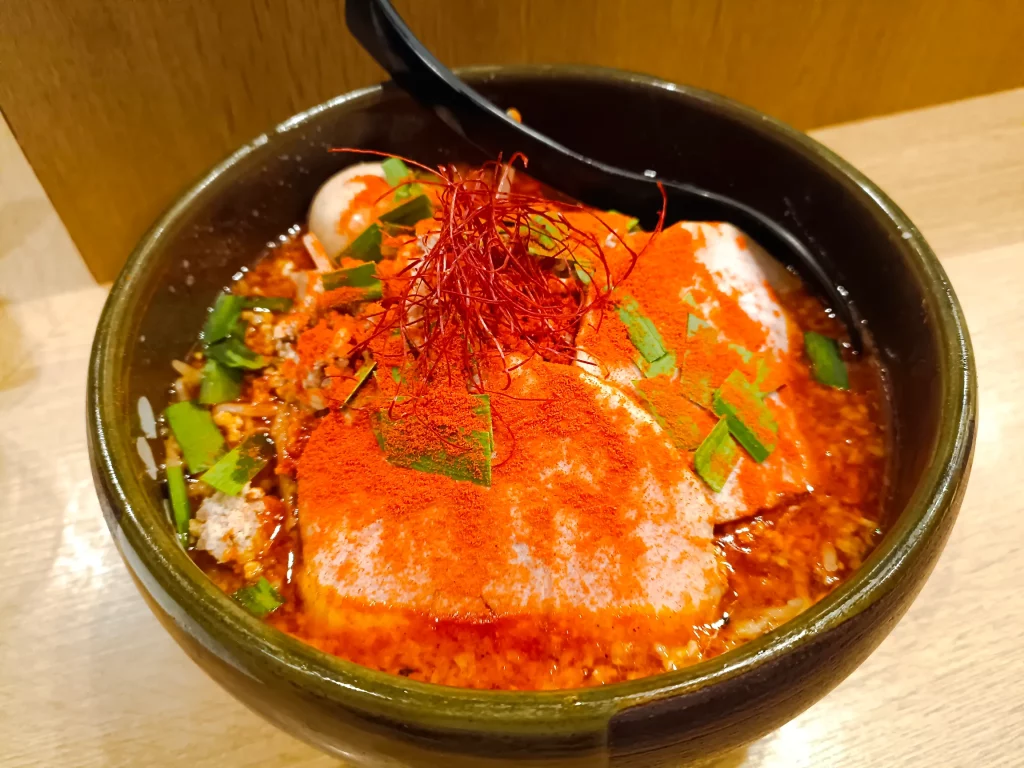 Miso Orochon Ramen (Spicy Ramen)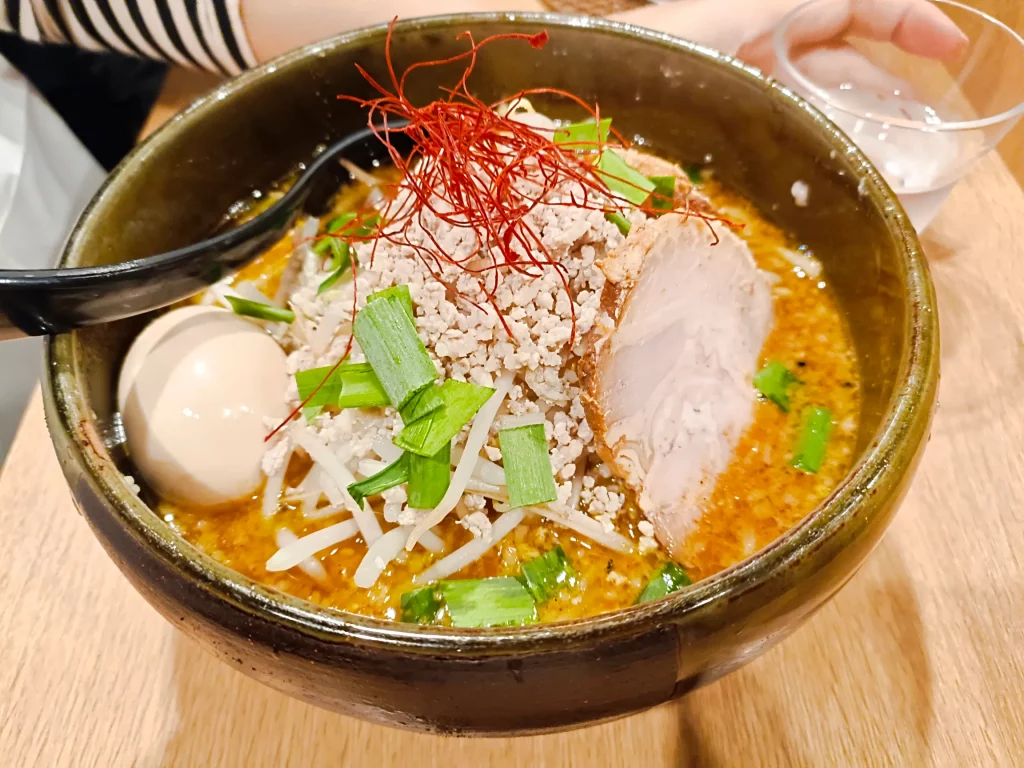 The same style and ingredients as above but adding in bonito, mackerel,, seasoning, back fat (not sure whose back fat they used for this), vegetable oil, peanuts, Japanese pepper, spices, Spicy sauce (chili pepper, miso, vegetable oil, bhut jolokia (ghost chilli) & habanero.
I did expect the soft-boiled egg to be a little more runny.
Now this bad boy packs a punch!
What does Do Miso say about themselves?
A miso ramen specialty store with its main store in Kyobashi, Tokyo.
The Miso sauce is a unique blend of 5 types of miso carefully selected from all over Japan. We have created a one-of-a-kind miso ramen that combines a richly scented miso soup with chewy custom-made noodles made from a blend of domestically produced wheat and tapioca flour from "Asakusa Kaikaro"!!
A Cosy and Welcoming Atmosphere
The chef greets each guest with a lite queuing area which gets busy at lunch time so arrive early to avoid disappointment. The moment you step into Do Miso Ramen, you're greeted with a warm, inviting atmosphere.
All Ramen orders are made on a vending machine in Japanese, images of each dish are helpful but you really don't get the full food experience without knowing the full option available such as side dishes etc, we opted for the Spicy Ramen and Curry Ramen (you need to use coins or lower denomination Yen notes).
The intimate space features minimalist decor, allowing the focus to remain on the delicious food. The narrow restaurant seats around 8 people at the counter facing the chefs.
With friendly and attentive staff on hand to ensure a memorable dining experience, Do Miso Ramen is the perfect spot for a quick lunch or a leisurely meal with friends and family.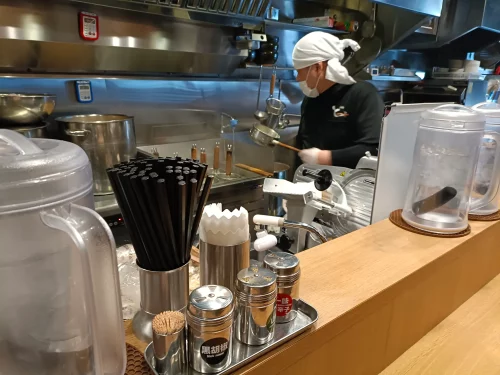 There were additional condiments on the counter tops, black pepper or Japanese Pepper, trust me, no additional seasoning is required, both dishes are on fire, literally!
Don't miss out on the unforgettable flavours of Do Miso Ramen. Visit this gem in Ginza for a taste of the best miso ramen in town, and discover why it has earned rave reviews from both locals and tourists alike.
Finding Your Way to Do Miso Ramen
Located in the bustling Ginza district, Do Miso Ramen is easily accessible via public transportation. Just a short walk from Ginza Station, this ramen haven awaits eager diners seeking a truly exceptional miso ramen experience.
The small side road is opposite the Police museum and runs along the side of the Brother Building down Kyobashi Daikongashi-dori Street.
If Do Miso is full or has a queue  you can always go to Kyobashi Megumiya next door for some Soba Noodles or Sapporo Dominica a Japanese curry restaurant or one of two Izakaya restaurants along the same stretch.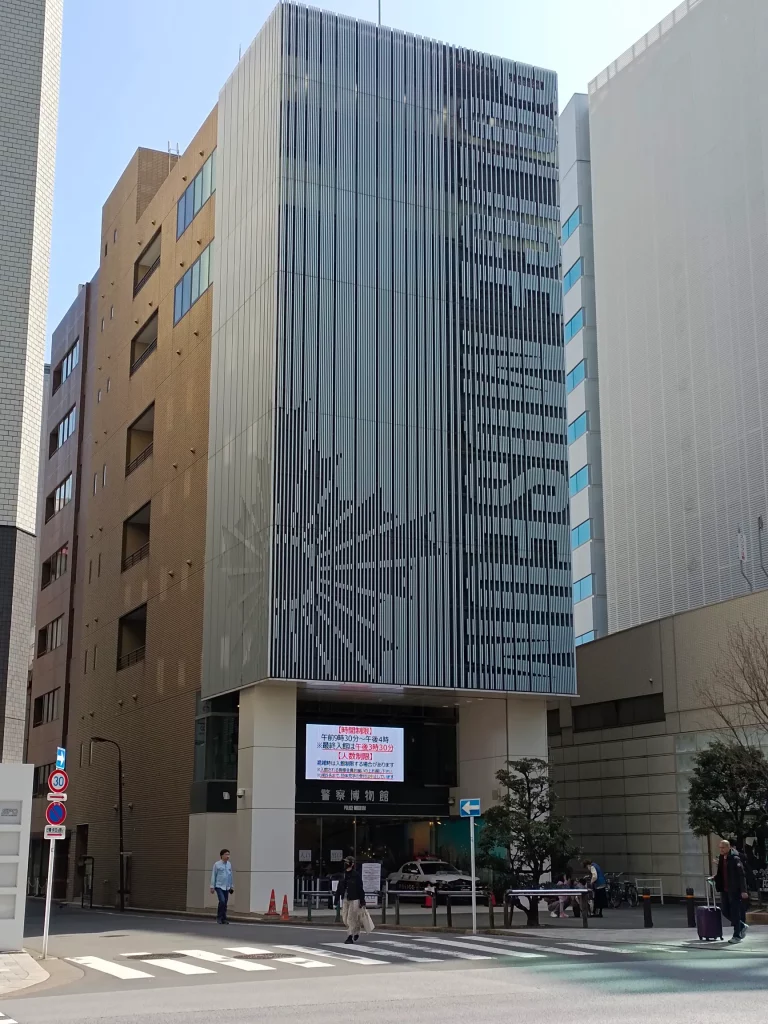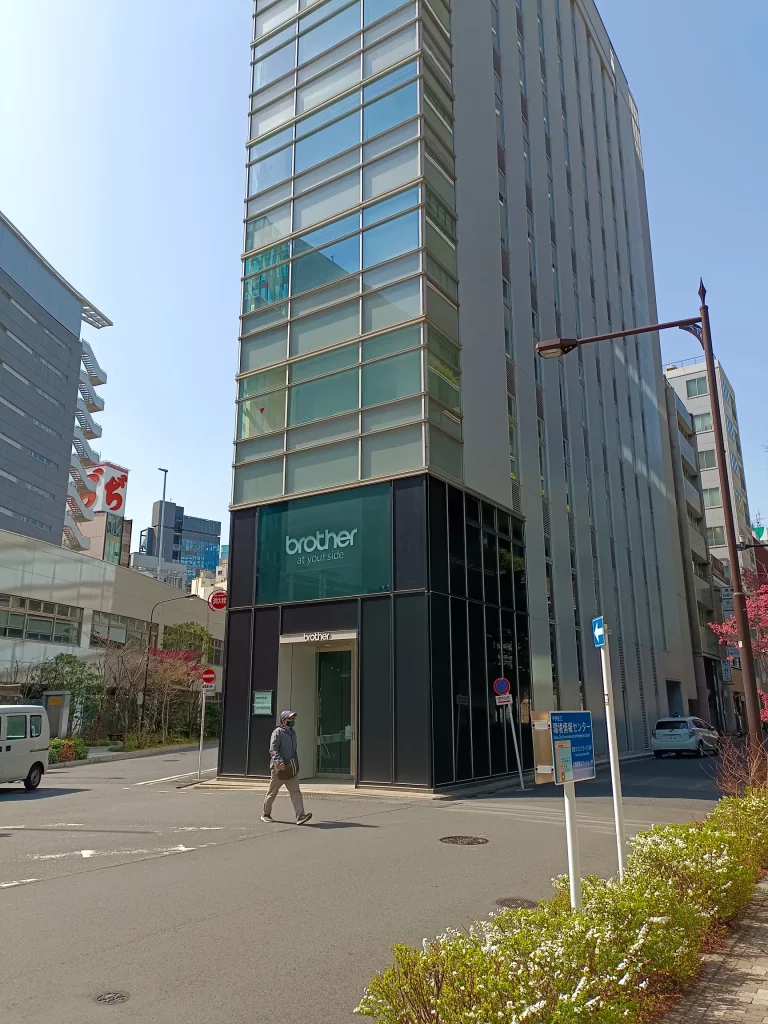 1 Serving 43g = 188 calories
1 Packet 85g = 370 calories
Ramen Noodle Soup = 435 calories
Do Miso Address, Telephone & Socials