Rakuya Review at Katong - the best Japanese Omakase in Singapore, Katong & Joo Chiat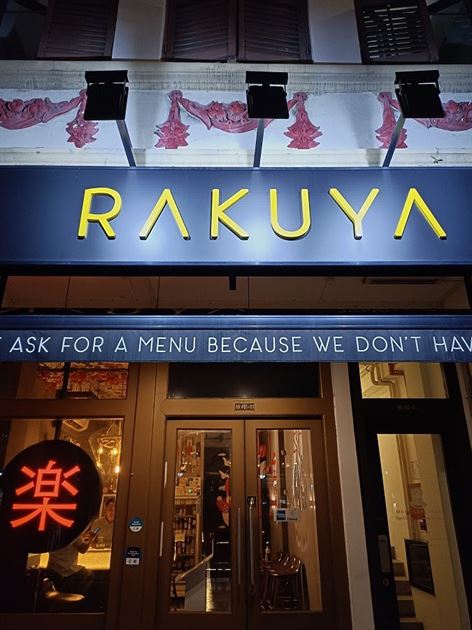 The opportunities for date lunch with wifey were fast disappearing on this stint of gardening level between jobs. Work starts again soon, and I am sad. I'll miss our lovely long days together, seeing the kids, and basically just having uninterrupted fun. So this is one of the remaining days for us. We again chose somewhere different to keep the variety barometer swinging, and today we visit a place we have walked past many times to allow us to create this  Rakuya Review at Katong.
I love their slogan; "Don't ask for the menu, we don't have one!" I like that quirky stuff from restaurants and Chefs, and more on that during this review. 
In this Rakuya review we will be sharing;
The Rakuya menu
How to do Rakuya booking
What is Omakase Singapore
Is there Rakuya delivery
Is there a Rakuya happy hour or any specials
So, read on… It's all for you!!!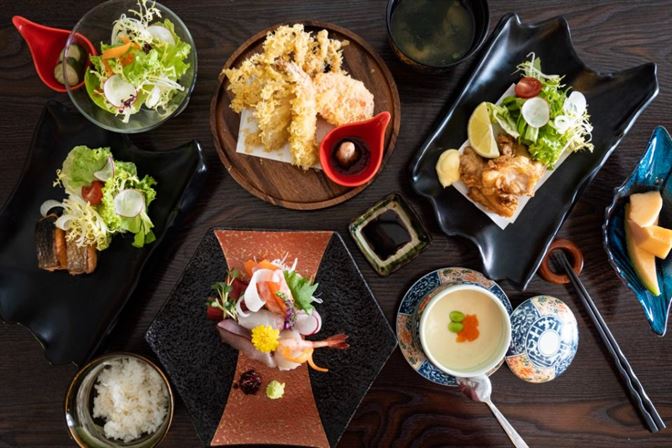 Photo 'borrowed' from Rakuya web site
Rakuya Review at Katong - a wee video to watch
Rakuya @ Katong; "Don't ask for a menu because we don't have one..."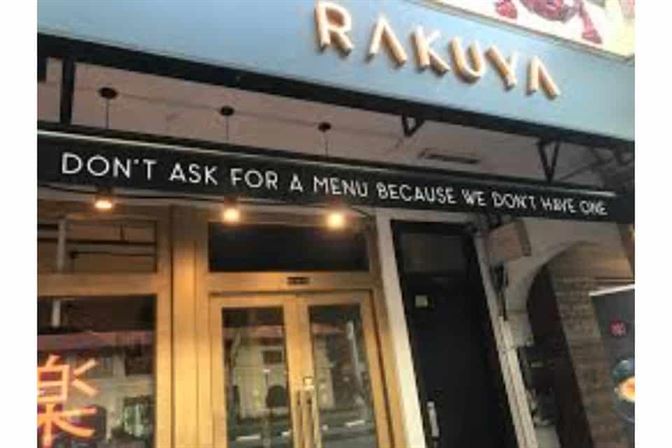 You just know this is going to be good, right…?
I think it is important, up front, to hear from them about this concept they have of Japanese Omakase in Katong for our Rakuya Review at Katong
Let's have some FAQ answered by ISLIFEARECIPE-dia
Let's have a look at the food we experienced, the critical part of this Rakuya Review at Katong
We have no kids so we can sit at the adult seats and watch the Chef action. Not really your traditional Japanese style going on here with denim and urban style peaky blinder stuff but it's cool. Love watching Chef and his techniques.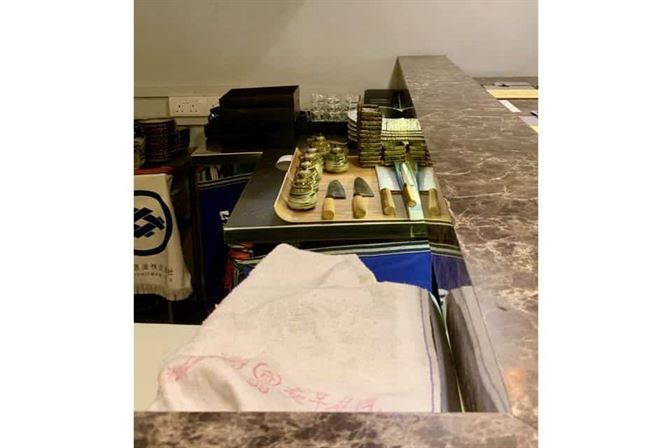 Any Chef, or person, with a set of knives like this, gets my vote every day of the week. I am getting slightly aroused!!!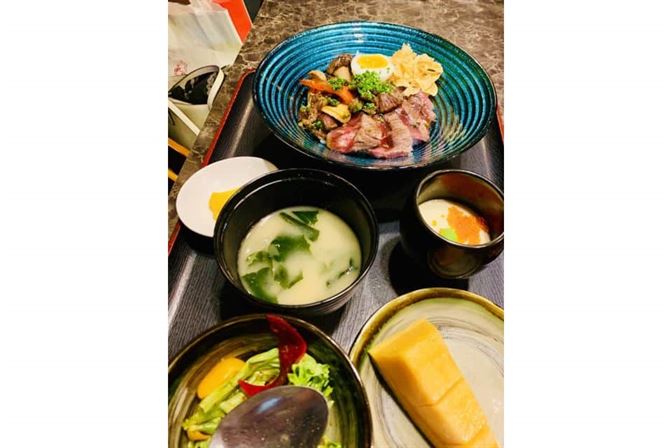 Mary gets stuck in the Japanese Wagyu. I love the fact that I have cured her and she now eats medium-rare steak, AKA pink2pink perfection. I had a little guzzle on this and it was stunning food, but my only bitch would be that the meat was seriously chewy but tasted so good. See the little chips top right of the bowl – fried garlic chips. WOW. They went so well with both the beef and pork, and they even had a little Chawanmushi to accompany the plate.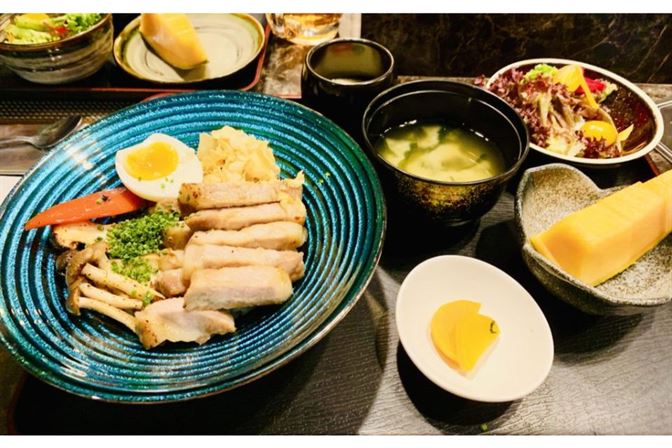 They really do bang out rather cool set lunches. I went for the Kurobuta pork, and blimey Charlie talk about soft, soft pork. Absolutely stellar this was. Wow!!! Also to note that the salad dressing was off-the-charts good. Like I could have bathed in it, it was so delicious.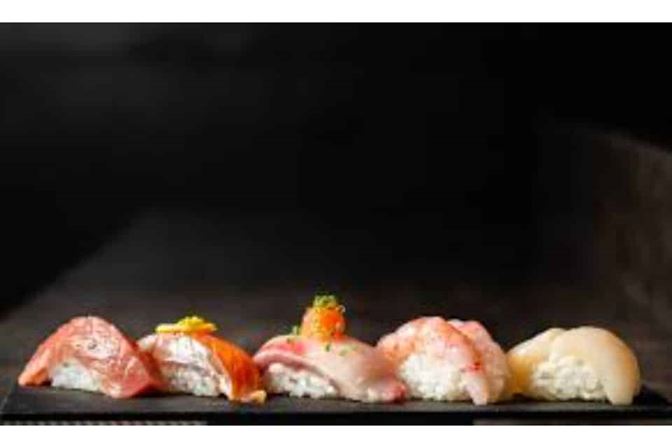 You could also drift 'off-piste' from the set-lunch menu and the Omakase menu and have sushi and even bar-bite. Have a look below for the menus for that. Hmmm, are they really living up to their mantra – I see menus everywhere so far…
Let's explore two other Omakase moments for ISLIFEARECIPE, funnily enough both for my son, Oliver's birthdays. It helps having half-Japanese kids clearly!!!
The long awaited Rakuya Menu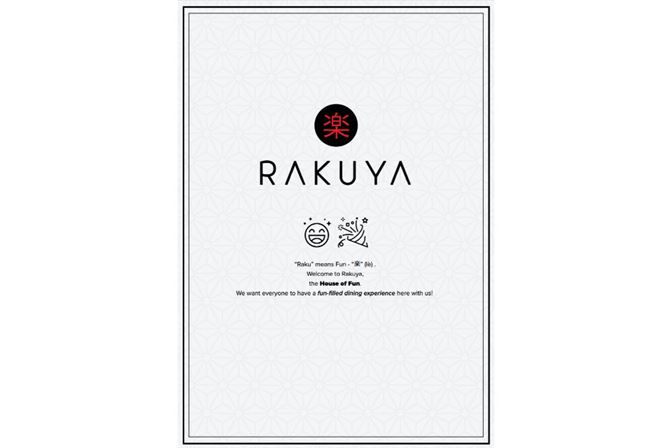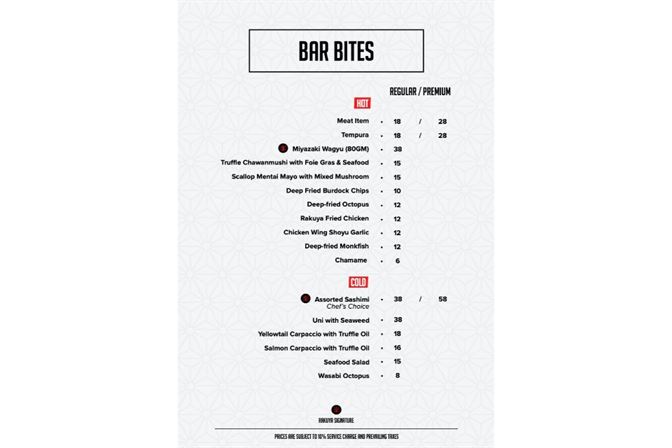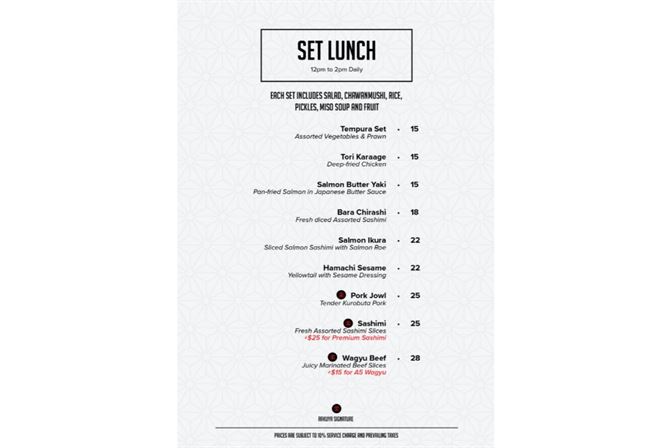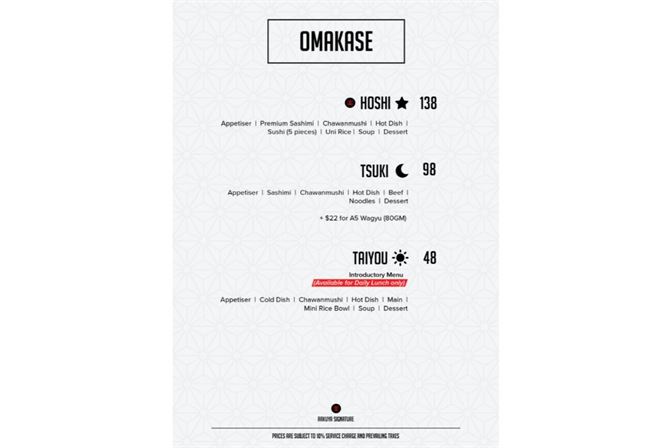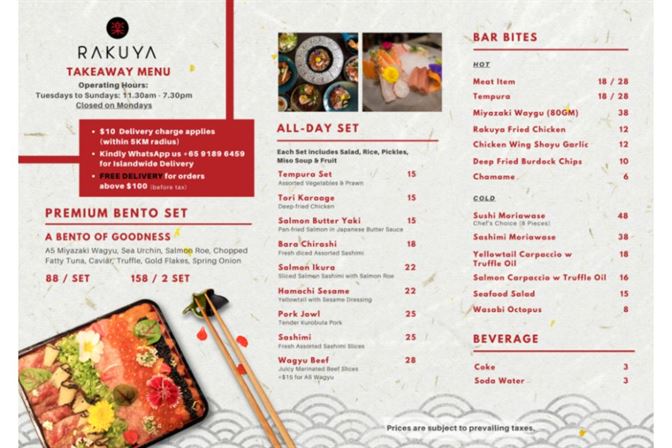 Rakuya Special Menu Options & Raukya Happy Hour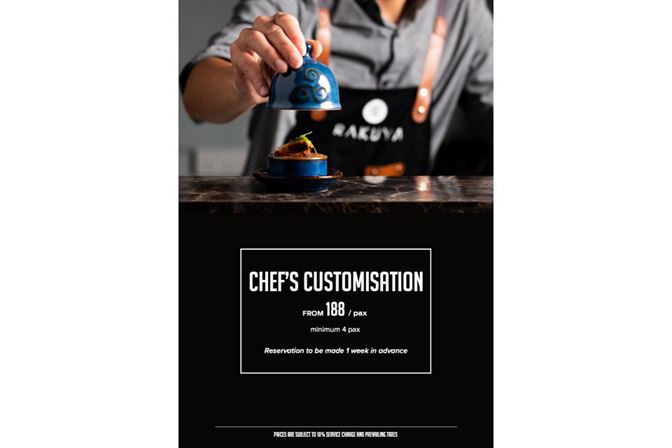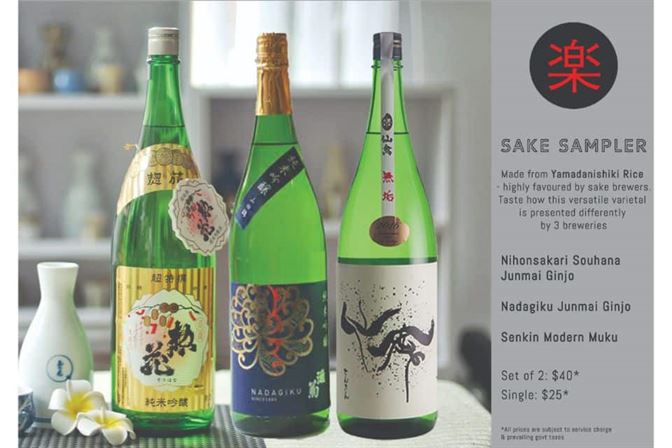 Our conclusion of our little Rakuya Review at Katong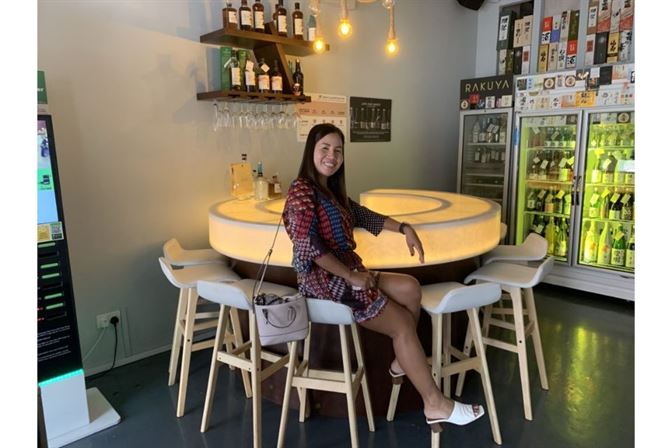 I feel a proper date night coming on with some Japanese Whiskey and Sake tasting with wifey. A nice little bar for that. Watch on for the next blog…
And that was that. One of our last wifey & hubby date lunches was over for this round of gardening leave. This was a new one again for us generating this new Rakuya Review at Katong. I have to say despite it being 'bespoke' in that Japanese Omakase style it was extremely reasonable on the pocket and bloody good for the taste buds.
The only bitch I have was the chewy Wagyu.
We really liked this place though, the vibe, the interactions, and of course the food. It really was damned fine Japanese dining at its best.
OK, OK one more bitch. No beer at all when we visited. I am hoping that was just an early doors Covid/supply chain glitch. None on tap and none in bottles, but a million bottles of whiskey and Sake. Deary me!!! Anyways that aside you should surely pop your nose in here as it is quality Katong food. A stand out from the norm. Let the Chef take you on an Omakase journey you have never been on before. Yeah, that's the spirit.
ENJOY!!!
To compare our

Rakuya Review at Katong

to other Japanese restaurants let's have a a look from ISLIFEARECIPE
Or try a recipe at home, go on, it's on us...
Connect with Us on Social Media