Itacho Sushi @ Bedok Mall
Apparently, this is Globally renowned. My sis-in-law introduced this to Mary and the kids when she was over last. So that ticks Brunei as having this chain up and running. We needed some shopping, so Mary suggested a wee trip, again for her and Amy/Jude, to Itacho Sushi @ Bedok Mall. Yes, indeed it is worth a visit. It is well up there on the quality of produce used, even with certain sushi and sashimi's being the 'in-season' specialities at the time. I like that. Add in too the use of Wagyu and Foie Gras – yes my love you have certainly gained my interest in this wee visit here.
I am going to have to have a moan about Itacho Sushi @ Bedok Mall. I hate it when I order a dish, something like the egg custard. In the menu it says it is foie gras with truffle. Oh yes, I am liking the sound of that. I am eating it and thinking that it tastes a tad weird, almost fish-like. Then bugger me down the bottom there is a bloody prawn and crab stick. Call it out in the menu you silly people, PLEASE!!! I like raw fish and some shellfish, but not cooked fish. So if you are hiding cooked fish in a dish without naming it in the ingredients – please do so for future reference. It was the same for the creamy croquets I ordered – yeap laden with fish of some form.
Anyways to positives. Reasonably priced. Extremely fresh produce. And yep delicious for those I did end up eating. Here we go.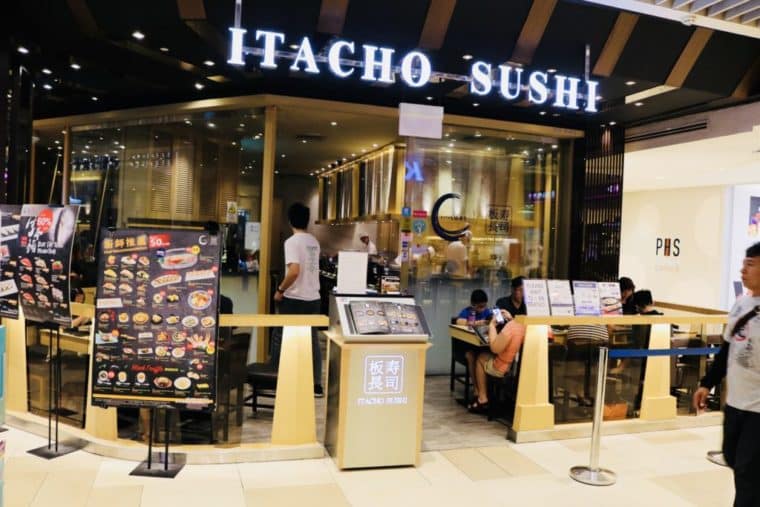 So there you have it folks a wee review of a new one for yours truly. Highly recommended by family Kennett, including sis-in-law BaiBai. Yes, Itacho Sushi @ Bedok Mall is absolutely a must-try. It was a superb lunch. So much choice. Seriously fresh produce from seafood to meat and vegetables. It was seriously a quality preparation and service. Delicious all over, once I got over my moan of 'hidden' fish in unexpected dishes from the menu description. We'll be back for certain. Go have a wee visit too. You will absolutely – ENJOY!!!
Connect with Us on Social Media
(Visited 260 times, 1 visits today)