Itacho Sushi @ Bedok Mall fabulous Japanese food (2022) review
Apparently, Itacho Sushi is Globally renowned. My sis-in-law introduced this to Mary and the kids when she was over last. So that ticks Brunei as having this chain up and running. We needed some shopping, so Mary suggested a wee trip, again for her and Amy/Jude, to Itacho Sushi @ Bedok Mall. Yes, indeed it is worth a visit. It is well up there on the quality of produce used, even with certain sushi and sashimi's being the 'in-season' specialties at the time. It really was Itacho Sushi @ Bedok Mall fabulous Japanese food (2022). Some incredible choices on that Itacho Sushi Menu for 2022.
I like that. Add in too the use of Wagyu and Foie Gras – yes Itacho Sushi you have certainly gained my interest in this wee visit this day.
To start I am going to have to have a moan about Itacho Sushi @ Bedok Mall. I hate it when I order a dish, something like the egg custard. On the menu, it says it is foie gras with truffle. Oh yes, I am liking the sound of that. I am eating it and thinking that it tastes a tad weird, almost fish-like. Then bugger me down the bottom there is a bloody prawn and crab stick. Call it out in the menu you silly people, PLEASE!!! I like raw fish and some shellfish, but not cooked fish. So if you are hiding cooked fish in a dish without naming it in the ingredients – please do so for future reference.
It was the same for the creamy croquet I ordered – yeap laden with fish of some form.
Anyways to positives. Reasonably priced. Extremely fresh produce. And yep delicious outcomes for those I did end up eating. Here we go with our Itacho Sushi Review.
What did we eat at Itacho Sushi? A lot actually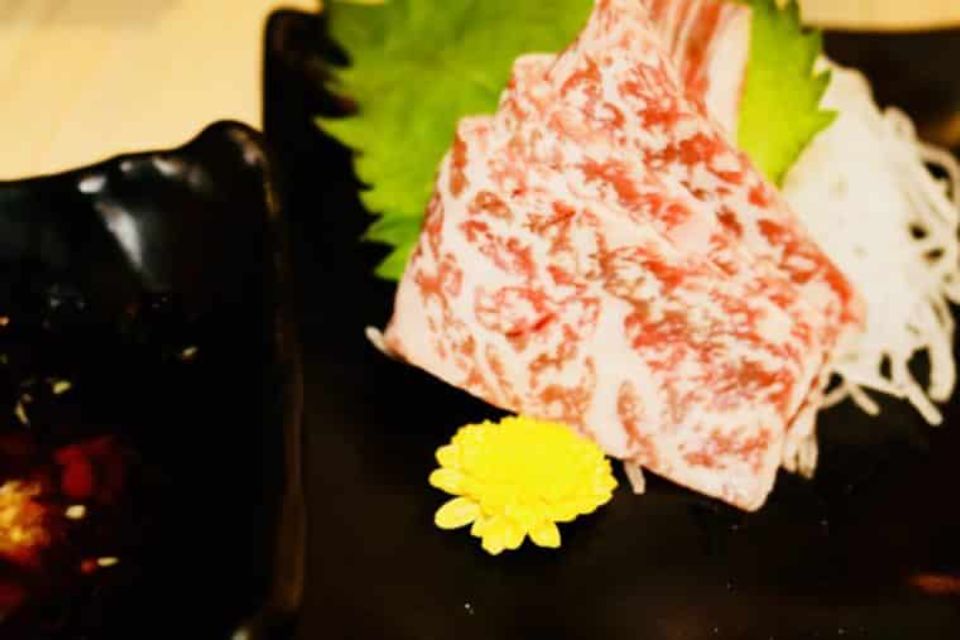 Here is my second Wagyu dish I had this day, haha. Kagoshima Wagyu Beef Sashimi. AKA beefy butter. Simply sublime. This is an absolutely wonderful piece of mastery from Itacho Sushi. Stunning.
@ $7.80
Best Edamame ever. So so fresh and you can tell it is as it is still on the stalks. It does not come on stalks when it is pre-frozen. And you surely can tell the difference in the taste. Simply delicious!!!
@ $4.20
Another BAD description of a dish from the Itacho Sushi Menu, is Foie Gras & Truffle Egg Custard. It started off looking so so good. Little Foie Gras cubes atop, and flecks of truffle in there too. I get stuck in and wallop, it's fishy. Scoop a little more out and there are the two culprits, prawns, and crabsticks. Why do you not state this on the menu…? It is just beyond me. I believe it is also off the menu now in 2022.
Another absolutely damned fine dish from the Itacho Sushi Menu was this. Roasted Foie Gras Sushi. Absolutely genius. A little wasabi on top too. Nice presentation and real funky flavour addition to the foie. Oh yes!!! This is a keeper.
@ $8
This was a stunner. Some seriously good quality Wagyu to have it completely raw. This is the Kagoshima Wagyu Sushi. BOOM!!! An absolute belter, especially with the dipping sauce. I will be having this again, that's for certain!!! And again. And again.
@ $7.80
Here is those Creamy Croquet I ordered and was so looking forward to. Looking amazingly well cooked and not greasy at all. Superb crunch and creamy potato puree within, and then boom seafood taste. Bugger. Over to Ollie to finish this off. Shame, shame…
@ $5.20
I just had to try this. It is on the menu under "Salt". You have a choice of 4 or 5 items, and a choice of 4 different salts to accompany it. I went with Shrimp Tempura with Rock Salt. I tell you what this was so so good. Dip in the salt and have a nibble on that. What an incredible difference that made to a tempura dish. Genius!!!
@ $2.80
Udon / Soba in Soup 'w' Pork Chop. Boom goes Jude Jude straight into this pork soup-based deliciousness. I had a little guzzle of this and goodness me it was good. Perfect seasoning to the broth, not too salty but salty enough, and pork fest or what. I'll have this myself next time. SO very good.
@ $12.80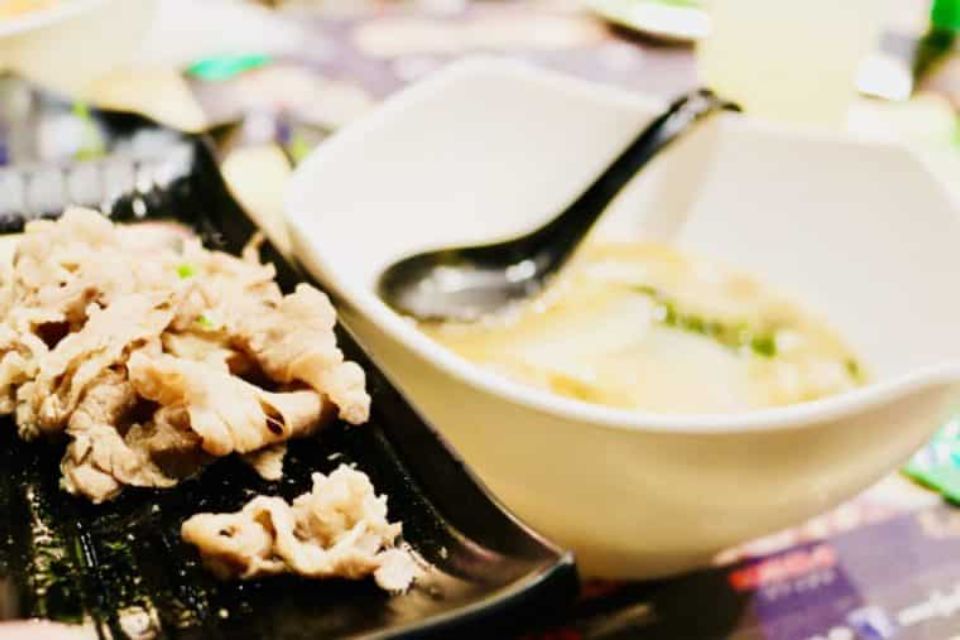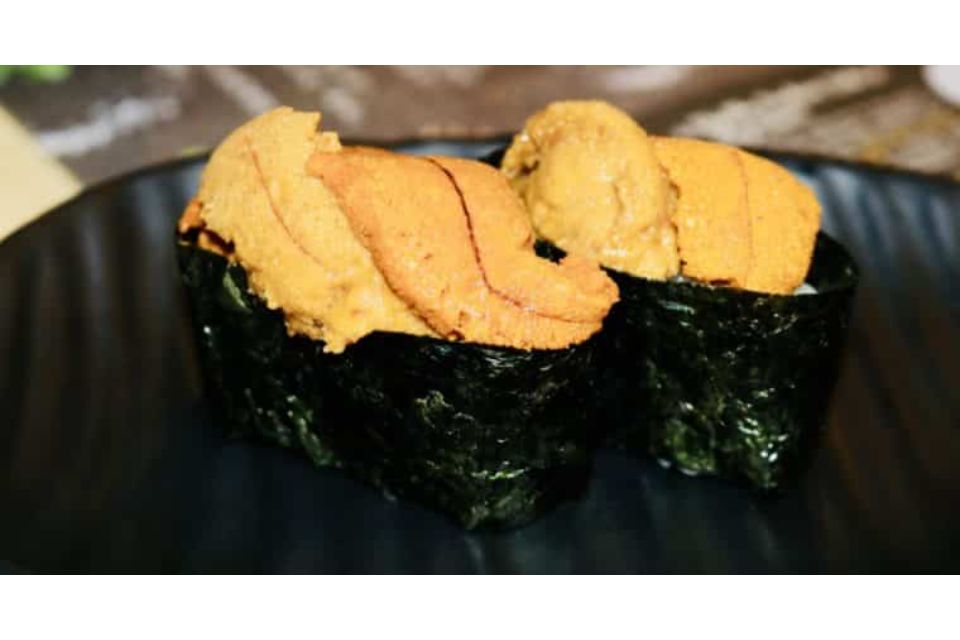 Whereas Amy repeats her dish from last time. Udon Soba in Soup with Beef. She was quiet for at least 20 minutes. Great work on that Itacho. Yep, that is another good sign of some quality food to keep the daughter quiet.
@ $12.80
Mary loves it here as it is one of the only in Singapore we have come across that does fresh sea urchins. So she ordered two dishes containing that. She said it was a mistake to order two, but you know what… Anyways here is Sea Urchin Warship. From the oooos and aaaaas I can only assume this was a cracker.
@ $8.80
Let's hear what Itacho Sushi have to say about themselves...
It's a huge Itacho Sushi Menu, as in page after page after page... here it comes
Our conclusions of Itacho Sushi and Itacho Sushi Menu
So there you have it folks a wee review of a new one for yours truly. Highly recommended by family Kennett, including sis-in-law BaiBai up in Brunei. Yes, Itacho Sushi @ Bedok Mall is absolutely a must-try. It was a superb lunch. So much choice. Seriously fresh produce from seafood to meat and vegetables. It was seriously a quality preparation and service. Delicious all over, once I got over my moan of 'hidden' fish in unexpected dishes from the menu description. We'll be back for certain. Go have a wee visit too. You will absolutely – ENJOY!!!
If you couldn't get a table at Itacho Sushi, you could also try these local restaurants in the Bedok area that we have reviewed
Let's have a little ISLIFEARECIPE-dia for FAQs and what people asked...
Address & Telephone Number of Itacho Sushi @ Bedok Mall
311 New Upper Changi Rd, Bedok Mall, #B2, #42, Singapore 467360
Phone: +65 6227 8911
Address & Telephone Number of Itacho Sushi @ Jewel, Changi Airport
#B2-210​, JEWEL, Changi airport
TEL: 6214 9986
Address & Telephone Number of Itacho Sushi @ ION Orchard
#B3-20, ION ORCHARD
TEL: 6509 8911
Address & Telephone Number of Itacho Sushi @ Plaza Singapura
#02-35, Plaza Singapura
TEL: 6337 8922
Address & Telephone Number of Itacho Sushi @ Star Vista
#b1-12, The Star Vista
TEL: 6694 0880
Address & Telephone Number of Itacho Sushi @ Bugis Junction
#B1-05, BUGIS JUNCTION
​

TEL: 6337 8911
Address & Telephone Number of Itacho Sushi @ Tampines Mall
#04-32, TAMPINES MALL
​

TEL: 6789 5388
Address & Telephone Number of Itacho Sushi @ Novena Square
#02-88, NOVENA SQUARE 2
​

TEL: 6261 4616