Looking for a local bar along the East Coast Road?
Well, if you are then read on as our little Singapore Food Blog of best bars on the East Coast Road 2022 because it is going to give you some 2022 recommendations of the best bars in Katong, and Siglap that reside along the 2-mile long East Coast Road. It's a morphing blog and review, likely with many iterations as a lot of bars and restaurants are still sadly closing, but conversely many are also opening up. 
It's fluid, just like the beer we had to consume whilst doing our research for you.









A data-driven approach to our research...
How did we collect all this insight and content for your consideration of Best Bars on the East Coast Road 2022? Believe me, it was hard work. It involved 4 mates walking the length of the East Coast, all 2 miles of it and having a beer and a bite in every single location above.
Yes, ALL TWENTY FOUR bars that are located along the East Coast Road from Katong Shopping Centre, at Mooloola Bar past Katong V, up to Katong Laksa, a scoot past Katong Square for TapOut, nearly at the Village Hotel Katong & Holiday Inn Express Katong now (there's so many Katong Hotels), Brotzeit Katong opposite Awfully Chocolate Katong is about 1/3 done, maybe a pause at AliBarBar for some good Katong food, some comfort beer food like Katong chicken rice.
And we're off again leaving behind the Katong shopping centre scene as we approach the likes of Platypus, the new kid on the block Beer Market, and the old favourite Mel's Place hitting about halfway now as we walk past the infamous Beach Road Prawn Mee to enjoy the delights of MadNest and Bullion Hawker on the Joo Chiat stretch of East Coast Road.
Some respite now as there is a stretch of no bars until we hit Siglap. Let's rest those weary and wobbly legs on a short bus ride until we get to Siglap's 1st at MaltHouse followed by 5 bars within a step of each other finishing that stretch at P.O.D.
A short walk now to hit Bar Room, TWC and then cross the road to After Hours and our final resting place and my personal favourite bar, my local, JAGS.
That is one big pub crawl we did just for you, perhaps we should copyright it…
THE EAST COAST ROAD PUB CRAWL, try it if you dare…
Best Bars on the East Coast Road 2022 – WOOF!!!
Your 'researchers' for Best Bars on the East Coast Road 2022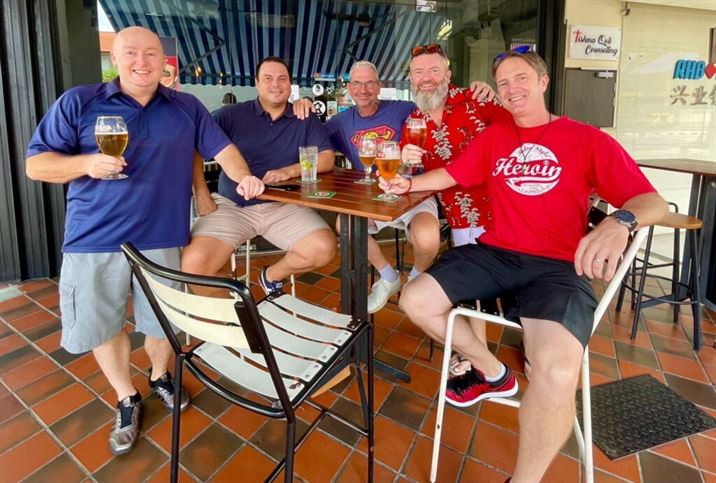 Frequently asked questions about Best Bars on the East Coast Road 2022 answered by ISLIFEARECIPE-dia
It's a global phenomena. Comfort food is food that has a nostalgic or sentimental meaning to someone, and it can be distinguished by the high calorie content, the high carbohydrate content, or the ease with which it is prepared. It is possible that the nostalgia is special to a person or that it is applicable to a certain culture.
And you can get all sorts of comfort food along the East Coast Road whilst having your booze with it in the best bars.
Our current count (to be validated due to recent closures and openings) is TWENTY THREE. Now that is one hell of a pub crawl if you fancy it. All are bar cum restaurant/bistro so we'll cover some food reviews at the same time here.
There used to be a challenge of the Harry's Pub Crawl, literally hitting every publicly accessible Harry's on Red Dot from East to West and North to South. Thats was a monster and needed you to rent a car for the whole day.
The East Coast Road Crawl you can do on foot, bus and likely your knees at the end.
East Coast Road is aptly named as it runs between the suburbs of Katong and Siglap in the East Coast of Singapore. Traditionally Kampungs, now thriving food meccas and hipster bar locations.
There are heaps of bars in short stretches so literally you could hit 6 or so bars from Katong Shopping Centre to Katong Laksa, that's like a few 100 yards. 
The beer pricing hall of fame (or shame)...
Disclaimer; Some establishments offer an American Pint 473ml, others 500ml, some 400ml, pricing is only as accurate as the information collected from the establishment on this day
The Katong bars of East Coast Road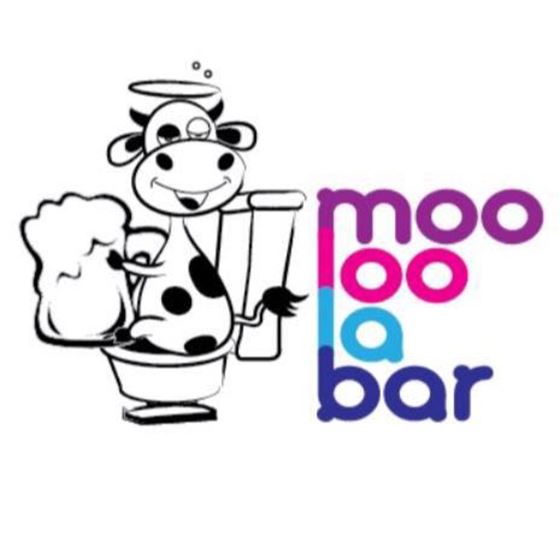 MooLooLaBar
A long-timer in Katong, Mooloolabar is a personal favourite of mine and haunt of many friends of all nations. The food is pretty basic bistro style mainly edging towards Western with things like fish and chips, pork chop, bangers and mash etc.
It's a very friendly bar and a great hangout with seating outside and in, and is right next door to Katong V Shopping Centre.
20 East Coast Rd, Singapore, 428747
eMail; mooloolabar@yahoo.com
Opening Times
Mon-Sun
13:00 – 22:30
Specials & Tidbits
They will pump out pints of Stella ALL day long for $9+ which is a bargain when across the road you will be paying $3-4 on top of that price.
Menu is available at; https://www.facebook.com/mooloolabar/menu/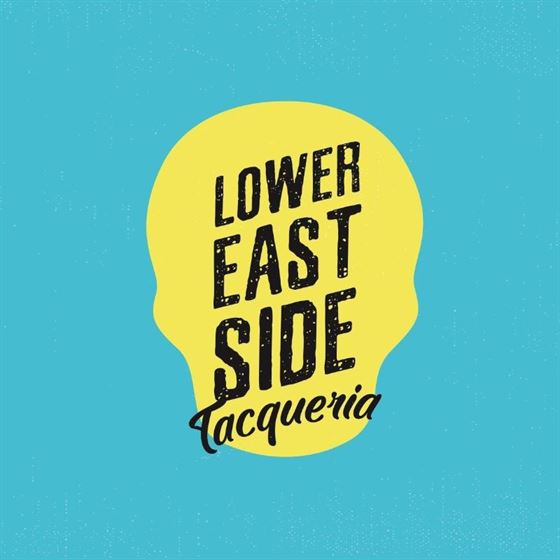 Lower East Side Tacqueria
Lower East Side's first Mexican-inspired restaurant, a taqueria, has opened along the neighbourhood's popular eating area along breezy East Coast Road.
It has a chic vibe aligned to its hot and spicy Mexican-fusion food. Then add the plethora of  "craft" beer options in the mix and you have awinner.
19 East Coast Road, Singapore 428746
eMail; les@hiddendoor.com.sg
Opening Times
Mon-Sun
11:00 – 23:00
Specials & Tidbits
Liquid Gold; Running their Happy Hour draft from $9.50 until 20:30 every day, every night.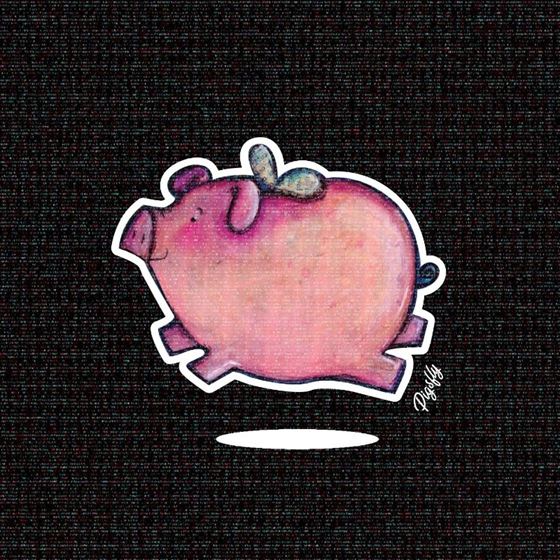 People get together at Pigsfly for the enjoyment of good food and beer, which is a casual eating establishment.
A range of cuisines is available, including Gourmet
Burgers
, Pizzas, Seafood, Northern Indian and traditional Thai favourites, as well a bar with more than 50 speciality beers on tap. 
19 East Coast Rd, #01-03, Singapore 428746
eMail; hello@hiddendoor.com.sg
Opening Times
Mon-Sun
11:00 – 23:00
Specials & Tidbits
Indoor and outdoor seating.
Read our blog for the menu and pricing.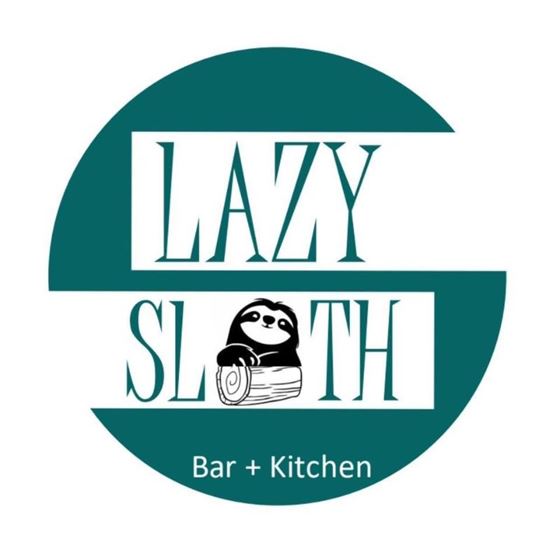 Lazy Sloth SG Bar & Kitchen
The Lazy Sloth, offers food, beer, and classic cocktails, located on the first level.
House BeSpoke Cocktails, Craft Beer, Wines and Bar Snacks are served in the Drunken Sloth on the second floor.
41 East Coast Road, Singapore 428761
eMail; lazyslothsin@gmail.com
Opening Times
Mon-Fri – 11:30 – 22:30
Sat/Sun – 11:00 – 22:30
Specials & Tidbits
2 floors of inside seating and a very small outside seating area, so get there 1st.
Menu available here; https://lazysloth.getz.co/Category
Good Intentions
All-day meals, coffee, and libations are combined to offer a unique eating experience at this all-day/all-night eatery called Good Intentions.
True to their bartending expertise, which has resulted in award-winning concepts like Ah Sam Cold Drink Stall and Good Luck Beerhouse, the restaurant simply aims to attend, delight and elicit childlike wonder through genuine connection and practical offerings, rather than trying to be everything to everyone.
45 East Coast Road, Singapore 428765
eMail; hello@goodintentions.sg
Opening Times
Mon-Sun
10:00 – 22:30
Specials & Tidbits
Good Intentions comes to us from the founders of Bergs the artisanal burger restaurant you'll see all over the East Coast – hence Bergs being on the menu here.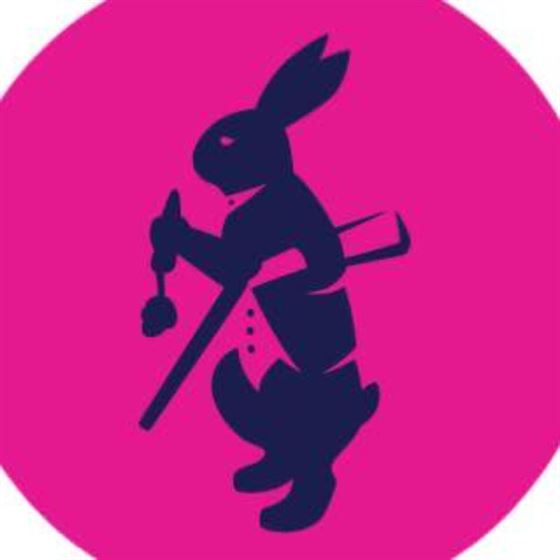 Restaurant and bar with luxurious accommodations – takeaway, delivery, excellent coffee,
breakfast
, lunch, and dinner, British/Australian/international cuisine.
49 East Coast Road, Singapore 428768
eMail; info@rabbit-carrot-gun.com
Specials & Tidbits
You simply have to try their Scotch Eggs, and especially the black pudding one if it is on the menu when you visit. Wonderful British fare on the menu that sends you spinning back to Blighty.
A lot of outdoor seating is available as Rabbit Carrot Gun and The Trenchard Arms are one and the same.
If you need to really chill out you can even book one of the uber-cool rooms above.
125 East Coast Road, Singapore 428810
eMail; cupparoma@hotmail.com
Opening Times
Mon  / Wed / Thu / Fri / Sat / Sun
09:00 – 22:30
Tue – Closed
Specials & Tidbits
It is, by definition, a hawker bar but it has up to 5 PAX seating and lots of outside space to sit and watch the world go by.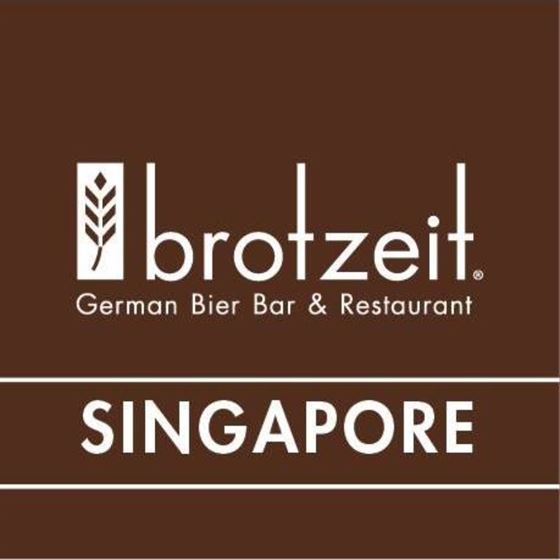 Brotzeit Katong
At Brotzeit, a long-standing German restaurant and pub in Singapore, guests can expect delectable cuisine made with the freshest, highest-quality ingredients. Slurp down your favorite German beer in an atmosphere that oozes 'Gemütlichkeit,' as the Germans call it. When a place is exactly right, you receive a warm, welcoming, and fuzzy feeling.
126 East Coast Road, Singapore 428811
Opening Times
Mon – Sun
11:00 – 22:30
Specials & Tidbits
Reservation: https://brotzeit.co/reservation/
Brotzeit-Go Delivery & Pick-up: https://brotzeit.getz.co
There is a tiny little outdoor seating area, but I have never seen anyone actually sitting there. It is on the rather busy junction opposite the newly opened i12.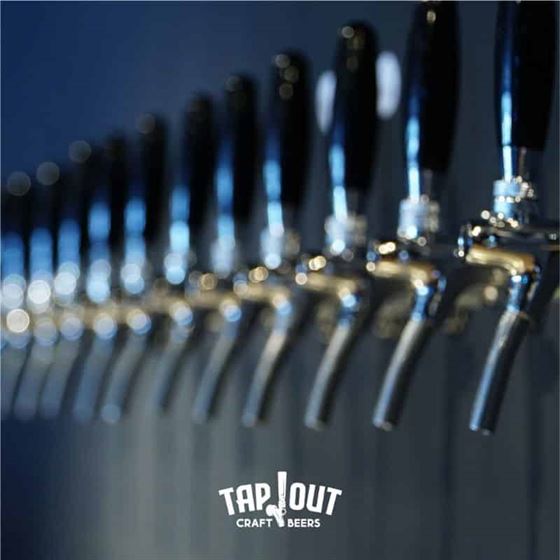 TapOutSG
During the last few years, I, like many others, have undergone a significant transformation. Tapout was founded by Molly and Kevin with the goal of bringing people together and creating an environment where people can learn about and enjoy local craft beers.
TapOutSG is a  tavern that seems like a part of the neighbourhood. All you need is a decent drink, some tasty meal, and some excellent company.
103 East Coast Rd, Singapore 428797,
Opening Times
Mon – Fri
15:00 – 22:30
Sat / Sun
12:00 – 22:30
Specials & Tidbits
Menu available here; https://tapoutsg.com/menu/?FOOD
Outdoor seating available.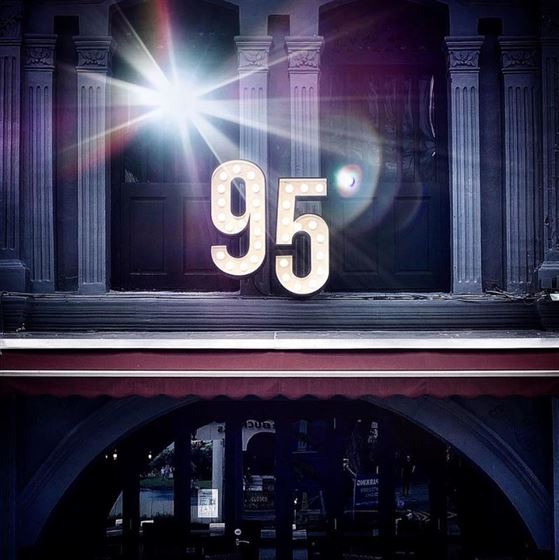 95 Cocktail Bar
Located in the middle of East Coast Road, 95 Cocktail Bar is a bar that is inspired by the golden age of beautiful cocktails and offers them with a modern touch.
Their expertise is providing delightful beverages and appetizing meals at a reasonable price.
95 East Coast Rd, Singapore 428793,
eMail;
enquiries@ninetyfivesg.com
Opening Times
Mon – Sat
16:00 – 22:30
Sun – Closed
Specials & Tidbits
Taken over the old Spanish Tapas, this has seating inside and out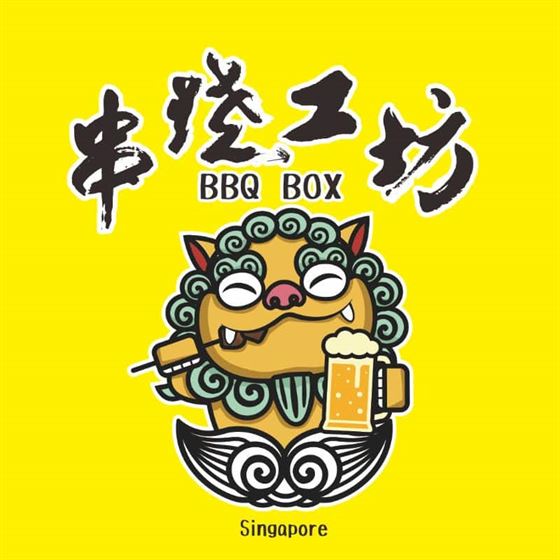 BBQ Box & Beer Market
Chuan er (Chinese-style barbecued skewers) are the hallmark dish of BBQ Box, a restaurant that specializes in North Chinese cuisine of the highest calibre. There are over 50, yes FIFTY, different skewers to choose from on their ready-to-eat menu, which includes a huge range of meat, seafood, and veggie skewers. Plus a massive variety of beers and ales on offer and super-affordable pricing.
Your choices get BBQ grilled in the kitchen and then delivered to the table-side. To keep them warm you have your very own BBQ Box. Yep, it is an UBER cool concept. I love it…
195 East Coast Road, Singapore 428900
Opening Times
Mon – Sun
12:00 – 22:30
Specials & Tidbits
Loads of specials mainly on the huge variety of beers on offer. The 1st time I went I benefitted from the Harbin 2x 610ml for only $14.80++. If you exclude the ++ that is hawker pricing.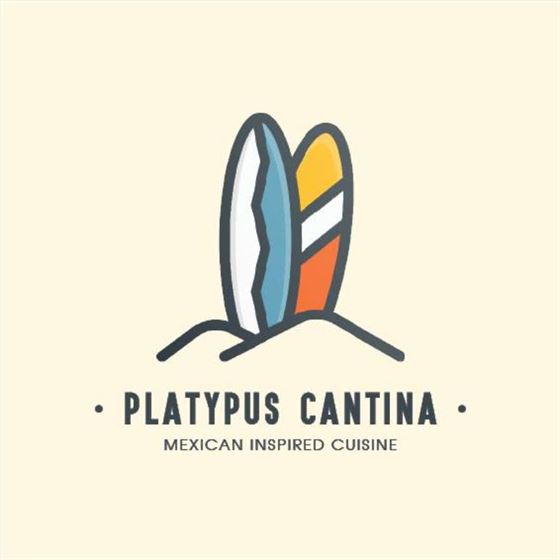 Platypus Cantina
This restaurant is inspired by Mexico. Platypus Cantina is known for its reasonably priced tacos, Tequila, and a wide variety of Mexican-inspired dishes and beverages.
The Platypus Kitchen in Bugis, Singapore, is the same team and received multi-awards.
This is a modern take on the traditional Mexican Cantina, and it will rock your socks with kick-ass margaritas and micheladas, substantial tacos and Mexican burgers, and of course, a magnificent beverage program that includes budget-friendly cocktails, beers, and wines to keep you on your feet.
171 East Coast Road
Tel; 6344 0166
eMail;
plat@nicholaslin.com
Opening Times
Mon – Sun
11:00 – 22:30
Specials & Tidbits
They are currently not taking any online orders. For any enquiry, call them at 6344 0166, between 12 noon and 9 pm daily. 
Mel's Place Bar & Bistro
Mel's Place, located away from the hustle and bustle of city life, has a rustic appeal that permeates its bar and bistro, which is focused on what matters most: delicious cuisine and beverages.
Unwind in their spacious al fresco eating area with a bite to eat and a refreshing pint of craft beer! Put your feet up and invite your friends to join you. Mel's Place is a place where everyone seems to have a wonderful time.
2A Kuo Chuan Ave, Singapore 426897
eMail; events@melsplace.com.sg
Opening Times
Mon – Sun
12:00 – 22:30
Specials & Tidbits
A huge outdoor dining area, of which a lot is covered so perfect for al fresco dining whatever the weather.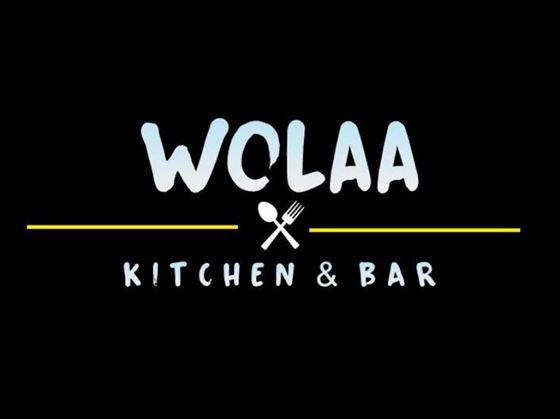 Wolaa Kitchen & Bar
A pleasant and fashionable restaurant in Singapore's East Coast, Wolaa Kitchen & Bar delivers a superb combination of Australian and Asian fusion meals in a beautiful and modern setting.
376 East Coast Road, Singapore 428984
eMail; wolaabar@gmail.com
Opening Times
Mon – Sun
15:00 – 22:30
Specials & Tidbits
Sadly, it looks like they'll be moving soon, so get yourself down to say goodbye grab a beer and some of their 'on special' oysters and other tasty food
MadNest
It is the mission at Mad Nest, to be a fresh new eating concept that will titillate your taste buds, soothe your throat, and inspire the artist within you via a varied array of cuisine and an ever-changing ensemble of artistic masterpieces.
Japanese, Thai-Chinese, and Northern Indian cuisines are among the options.
19 East Coast Rd, #01-03, Singapore 428746
eMail; madnest.co@gmail.com
Opening Times
Mon – Sun
11:00 – 22:30
Specials & Tidbits
A quirky bar + 3 dining styles, with lots of inside and outside dining space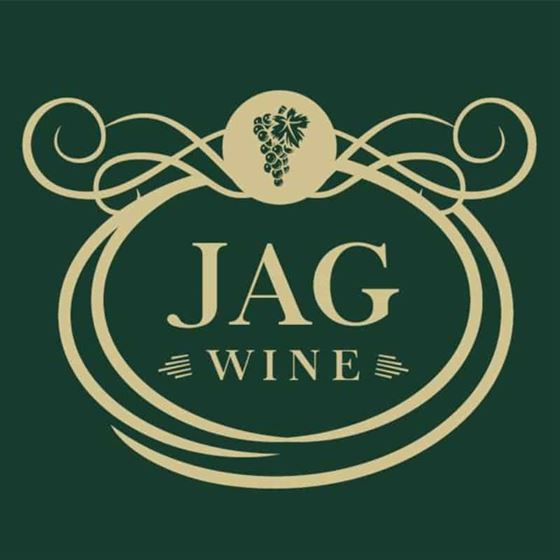 Jag Wine
Jimmy, Alan, and Guna have been friends for a long time inspired by their common appreciation for the better things in life, founded JAG wine, a boutique wine distributor and gourmet restaurant.
A sophisticated European ambience is brought with rustic wood-finished walls, a rich green colour scheme, and candlelight tables, among other features.
This theme continues throughout our selection of tapas, entrees, and desserts, all of which are prepared by our knowledgeable and pleasant staff.

Their range of over 80 labels handpicked from the best vineyards in the Old and New Worlds, as well as a modest selection of beer and whisky, will satisfy any palate, whether you're a novice or an experienced expert. 
384 East Coast Road, Singapore 428988
eMail; contact@jagwine.com
Opening Times
Mon – Closed
Tue – Sun
16:00 – 22:30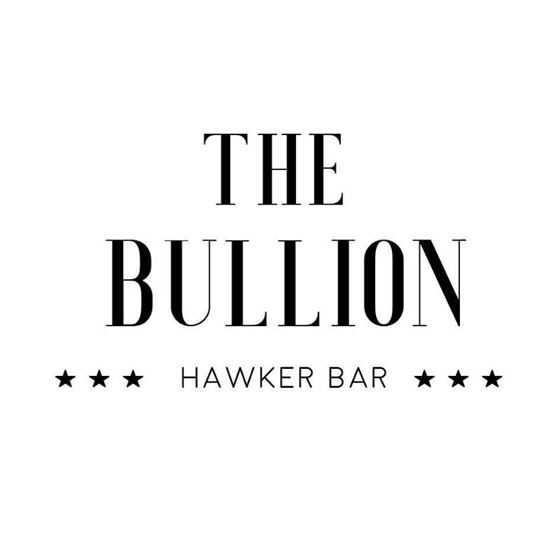 The Bullion Hawker Bar
The Bullion Hawker Bar is just a genius concept. Have a fully functioning bar with draft beers, spirits and cocktails in a hawker centre. Wow!!! 
Order a G&T, a house cocktail or a draft beer and enjoy the food offerings of some 100 stalls in there from Chinese to Indian, it is exceptional. They are directly opposite Al Forno on the opposite corner.
394/396 East Coast Road, Singapore 428993
Opening Times
Mon – Sun
09:00 – 22:30
Specials & Tidbits
This is another hawker bar that has got the status for seating 5 PAX
This could be a unique hawker as they have a fully functioning bar with draft beers, spirits and even cocktail offerings
The Siglap bars of East Coast Road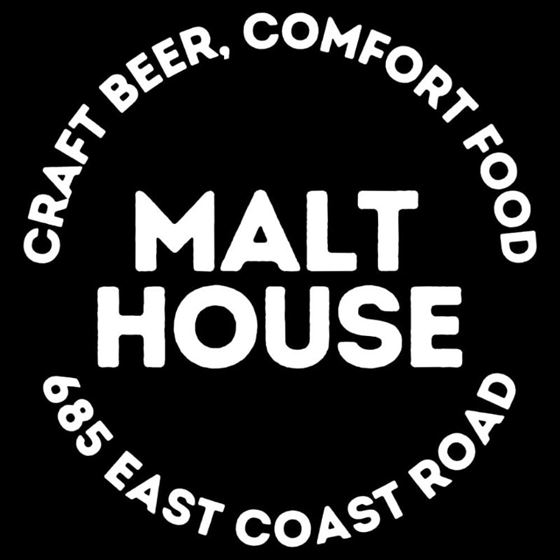 Malt House
Malthouse, an old shop-house in the East Coast are of Singapore holds a large array of craft beer from all over the world. With 14 taps of draught beer and an immense bottle and can line up, it would be rare if they couldn't find a beer to suit your style. Everything from an easy-drinking pale ale to a mouth-puckering sour.
Their stone-baked sourdough pizzas are some of the best in the East and with the new addition of our Tacos (which pair incredibly well with their beers), their reach has expanded. Their family-friendly restaurant pulls together people from all over Singapore looking for a relaxed and enjoyable evening.
685 East Coast Road, Singapore 459054
eMail; malthouse@easterncraft.com
Opening Times
Mon – Fri 
15:00 – 22:30
Sat / Sun
13:00 – 22:30
Specials & Tidbits
You can view their menu here; https://www.facebook.com/MalthouseSG/menu/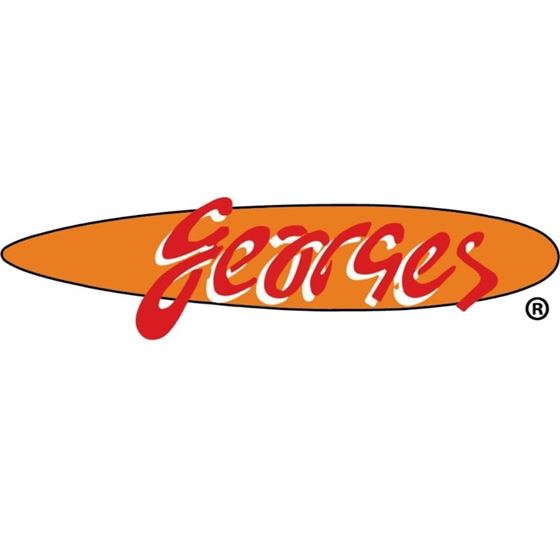 George's AKA Mad George's
Escape & get immersed in this Balinese concept bistro with beach appeal. A place where friendliness and the rustic ambience set the tone.
The kitchen offers a decent variety of homemade snacks and a Western
grill
with 100% assurance, NO GOOD, DON'T PAY!
687 east coast road, Singapore 459055
eMail; georges@georges.com.sg
Opening Times
Mon – Sun
12:00 – 22:30
Specials & Tidbits
Highly recommended to book and not try a walk-in as it gets mobbed pretty much every day and that is both inside and out.
You can join the loyalty program which goes across all the George's branches on the island and redeem that for drinks and the like.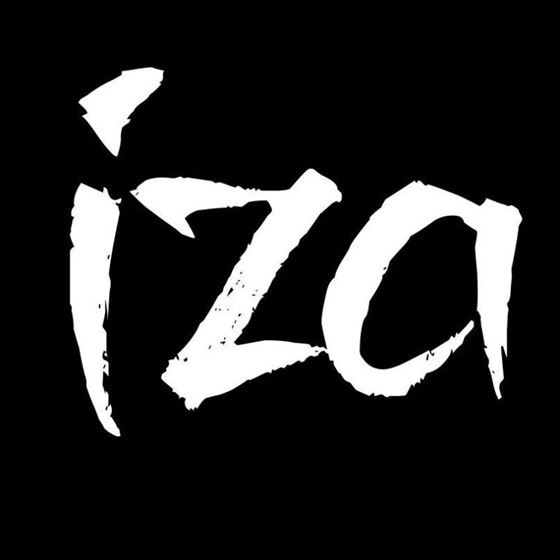 Iza Izakaya Bar & Restaurant
IZA is a local izakaya concept restaurant and bar. Their chefs are the famed guys from The Skewer Bar – artists in their craft.
Drinks are mainly Japanese beers, sake, umeshu, shochu and award-winning Japanese whisky.
Not forgetting their craft beers and special drinks on the menu, like
Yuzu
Lager (my personal favourite).
695 East Coast Road, Singapore 459059
eMail; chillingatiza@gmail.com
Opening Times
Mon – Sun
16:00 – 22:30
Specials & Tidbits
It is a joint run by the son of the owners of P.O.D just down the road and you can mix-match your food from either of the establishments. They'll provide a 'runner'.
Easiest way to secure a table booking is via Facebook Messenger, as they are not so good at answering that phone.
P.O.D AKA Philosophy of Drinking
I jokingly named this the Prince of Darkness, as yes I have spent a lot of time in here.
P.O.D is a young and trendy bistro located in the heartlands of the East Coast area of Singapore.
Come check out their yummy food & drinks on offer.
697 East Coast Road, Singapore 459060
eMail; podbistro@gmail.com
Opening Times
Mon – Sun
15:00 – 22:30
Specials & Tidbits
Super-cheap pricing on the drinks with. variety of specials on the go constantly and incredibly authentic Thai food as you'll see from the POD Bistro Review below.
They also have a darts area at the back of the bar with many of the electronic boards inter-connected to the globe for competitions.
Highly recommended to book due to its popularity by the local Siglappers that frequent here.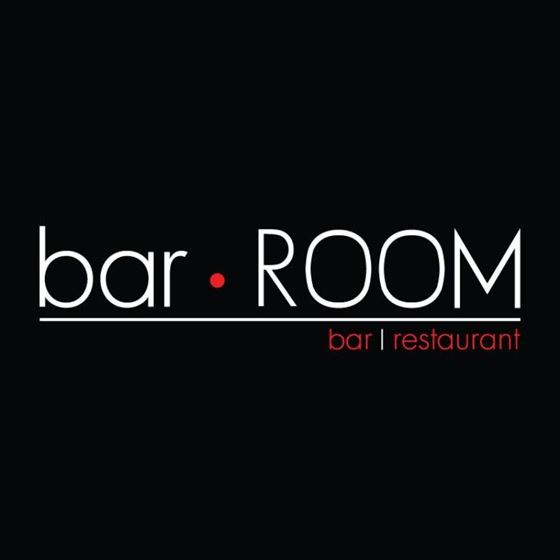 Bar Room Siglap
At bar.ROOM, they are constantly striving to bring you the best deals in town. A relaxed ambience coupled with tasty and delicious food makes it the perfect place to chill after work.
They have a wide range of alcoholic beverages to choose from, served by a bunch of friendly staff.
​Join as a member to earn points for all your spending at bar.Room. Points can be used to redeem food and beverages on your next purchase. 
899 East Coast Road, Singapore 459102
eMail; barroom899@gmail.com
Opening Times
Mon – Sun
15:30 – 22:30
Specials & Tidbits
Highly recommended to book due to it's popularity by the local Siglappers that frequent here
Try the deep-fried chicken skin – WINNER!!!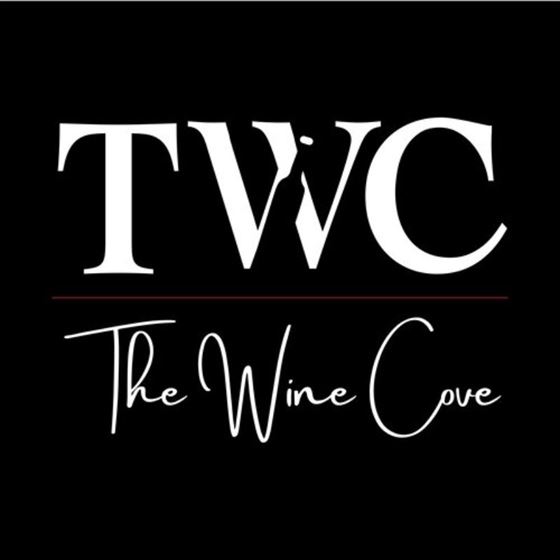 TWC AKA The Wine Cove
Cosy private dining spaces inspired by old European wine dungeons, perfect for formal or casual events. As in they have private rooms that look like King Authur's round-table and the like.
Their walk-in wine retail cellar boasts one of Singapore's widest selections of European wines, complete with curated European tapas and set lunch
907 East Coast Road, Singapore 459107
Opening Times
Mon – Closed
Tue – Sun
11:30 – 22:30
Specials & Tidbits
The private dining & drinking rooms are really quite quirky, literally like having a room in a castle all to yourself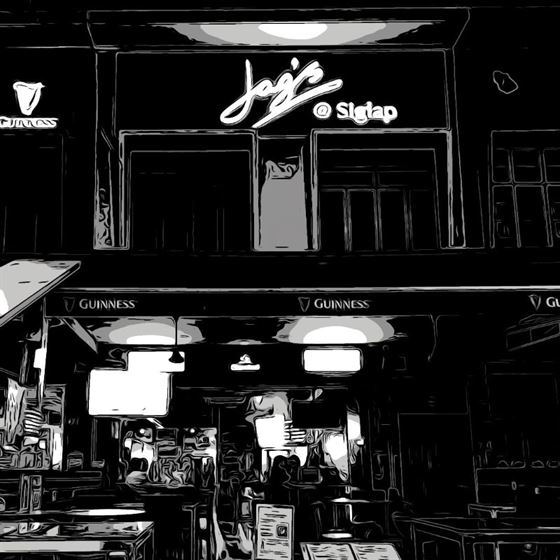 Jag's @ Siglap
They came, they left, they're back! The popular watering hole for the upwardly mobile in Siglap.
Incredible personal service from the truly friendly staff and management, and some incredible food as well.
You have to try the Mac n Cheese, Chicken Tikka Pizza, Sweet Potato Fries, Sambal Squid, Roast Pork Belly & Duck-Fat Fries.
It is my favourite bar on the East Coast Road, and I am proud to call it my local.
922 East Coast Road Singapore, 459114
Specials & Tidbits
They pretty much operate Happy Hour all day and it is super cheap almost akin to hawker pricing including ++.
All the food is available for delivery, just get on Grab. It really is such good food. Go for those recommendations.
Our conclusions about the best bars on the East Coast Road 2022
Taking a walk down East Coast Road, both physically and metaphorically, is one of the best ways to get a feel for Singaporean culture. Historic shophouses line the two-mile stretch, which was one of Singapore's earliest demarcated roads, offering a beautiful scene filled with uniqueness. To top it all off, there are several museums and businesses devoted to the Peranakan culture, also known as Straits Chinese, which has played an important part in the development of Singapore's history and culture.
We recommend this monster pub crawl of the best bars on the East Coast Road 2022 to burn off some of the calories you'll inevitably consume and drink when you come here. It's also the very best way to see this beautiful part of Singapore.
There is a local saying that goes, once an Eastsider, always an Eastsider. I absolutely and totally agree with that wholeheartedly. You get 2-miles of East Coast Road's incredible variety of delicious food and drink offerings and lively hipster atmosphere that will have you coming back for more, and more, and more…
Just don't expect your pub crawl to be in a straight line when you get to the final few places on offer.
Please drink responsibly and with moderation.
Any harm you or anyone else may suffer as a consequence of using this site or any of the content on it while intoxicated is not our responsibility under any circumstances.
You will also find us writing in https://www.feedspot.com/ and https://www.expatchoice.asia/
You can also read the best bars on the East Coast Road 2022 in our Social Posts
(Visited 865 times, 9 visits today)