Yun Ga Korean BBQ @ Katong V
Yun Ga Korean BBQ @ Katong V
This came highly recommended by our BFF Spencer Campbell. And when he recommends, you go, as he is a massive foodie himself. So I suggested to Wifey that we do this for Valentine's dinner. A lovely romantic dinner, just with the three kids, so not romantic at all. In fact just like any other family dinner, except it's at a new location. Romance is not dead, it just never happens when you have three kids…
Anyway… Taking up Spencer on his recommendation, we visit Katong V this evening. Yes, Katong V. Yes, the shopping centre in Katong. Yes, it's in there on the 3rd floor. Very Korean and Japanese actually. Every time I have been there I have had no idea that the most amazing restaurants are in shopping centres above my head. You just never know. But now we do so iff we went on the bus to visit and dine this evening. Quite excited actually.
There is also a twist to this review, with some major small worlds stuff coming up about the restaurant.
Yun Ga Korean BBQ @ Katong V
I suggest you book as it was RAMMED this evening when we came. As in FULL, PACKED, OVERFLOWING…
Give Yun and his crew a call, drop a line or just risk the walk-in. This is worth a visit to all you non-East-Coasters. I'd travel here for sure.
Katong V, 30 Est Cost Road, #03-12
+65 6447 9279
coki.pte.ltd@gmail.com
I asked out server/cook how long they have been here in Katong V. Four years was her answer. She also let slip that they had moved from East Coast Park. I then started to kick myself because they have been here for four years but we have never been. I also then started to WhatsApp Spencer. Was this the very same Korean Restaurant that used to be in East Coast Park above BurgerKing? We both agreed that it wasn't because the name was different. Also here they used these little grilling pots, as you will see, whereas at that other place they had sloping down grills built into the table… Where were these guys from before? It's a mystery that had our whole table posturing, as we used to go to that one at East Coast Park a lot when we lived on Tanjong Rhu Road, but it closed with many other when they started the East Coast Park renovations. But the name is not the same!!! Mystery!!!
On check out and paying our questions were answered. Thankfully. I took a business card and we started to chat to the guy taking our payment at the till. Turns out he was the owner. Turns out his name is Yun. Turns out he separated from his business partner (brother-in-law) 4 years ago and opened this restaurant up on his own. Turns out the old joint-venture restaurant that had at East Coast Park was indeed above BurgerKing. When Raintree Cove was closed to make way for redevelopment. When he opened alone he started as Yun Ga to avoid the confusion with the "Ju Shin Jung East" outlets.
How about that. I love this shit. It's a destiny gig.
Yun Ga Korean BBQ @ Katong V
Lovely staff – be proud of that Yun. They come to cook table-side for you, BBQ'ing your meat choices, so you get to speak to them a lot. Our lady was a Filipina and her Mum came from the same island as Mary originates, and where our house is of course. Small worlds again. So many chats in local dialect about days in Bohol and thoughts about family. Could this meal get any more perfect? Yes, with an icy cold Korean crisp beer, but this damned arm and painkillers stop that!!! One day, one day…
So lets her from them. Like a lot of Singaporean restaurants, they are 'quiet' about themselves. Al I can find is materials on their Facebook which takes you back to the old brand name, not Yun Ga. Hey, it's their social-facing site, not mine. So that say about themselves;
"Founded with the vision of providing authentic Korean food to both the locals and the Korean community in Singapore, Ju Shin Jung Group of Restaurants have grown from strength to strength. Opening their first restaurant on West Coast before the onslaught of Korean restaurants started in the late 2000s, they quickly gained a base of loyal customers who helped spread the restaurant's good food and service standards through word of mouth. Gaining traction from this, the second branch quickly followed at East Coast.
With their brand of delectable food and fantastic service, Ju Shin Jung has gained a loyal following with both native Koreans living in Singapore, as well as the local community, making their restaurants a popular choice for meals."
So I, therefore, hope this wee little blog helps promote Yun Ga itself. It is a die, die must try and visit. Especially if you have had Korean BBQ before.
Let's have a look.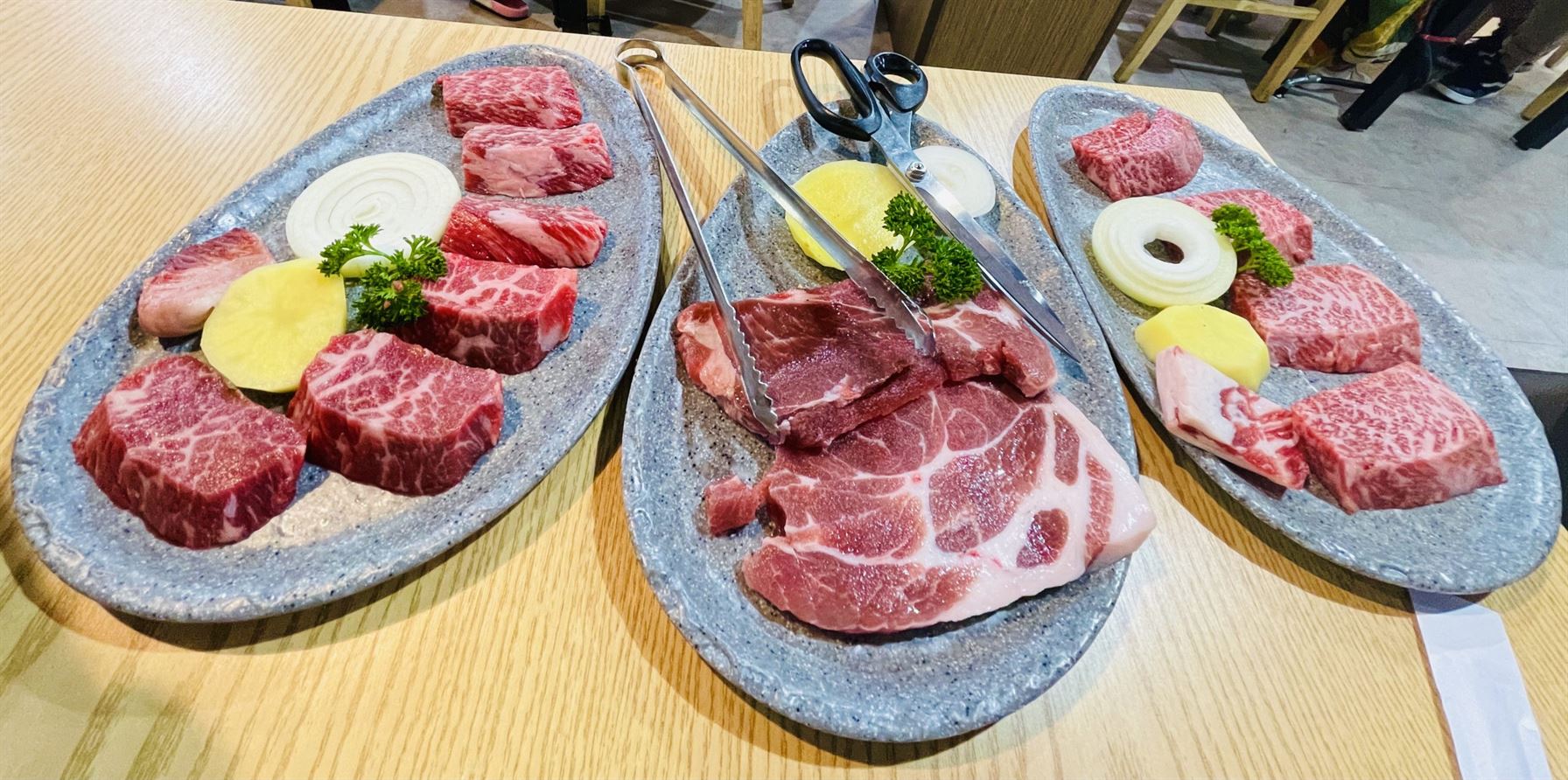 Yun Ga Korean BBQ @ Katong V is just wonderful. I reckon one of the very best Korean BBQ restaurants I have ever been too, not just on the East Coast – I mean EVER, including my trips to South Korea. I cannot believe they have been here in Katong V for 4 years and we have never been, it's just crazy it has taken us so long to visit. But, our 1st visit is surely not going to be our last, and this will absolutely be a family favourite and repeat visit with much more frequency. Yun, be proud fella, what you have going on here is just quality. Thanks to Spencer for the recommendation. Mate, you rocked on this recommendation my friend. And now you get it recommended from me and family K too – ENJOY!!!
(Visited 727 times, 4 visits today)