Artichoke Restaurant Review
Artichoke Singapore has a new home from March 2024
Come March next year, Artichoke Singapore is moving to River Valley! After 13 years of being on their own (as they describe it), they're looking forward to playing with others.
Artichoke Singapore Review; This was our first visit to Artichoke Restaurant. Created by the infamous Master Chef Singapore judge, Chef Bjorn Shen.
I have had the very good fortune to meet Chef Bjorn Shen in person and what a cracking guy he is, so this was actually the reason for visiting today, but sadly he was not on the tools at 161 Middle Road.
Perhaps Chef Bjorn was off filming something. He has coined his own style of cooking as "Dudestronomy".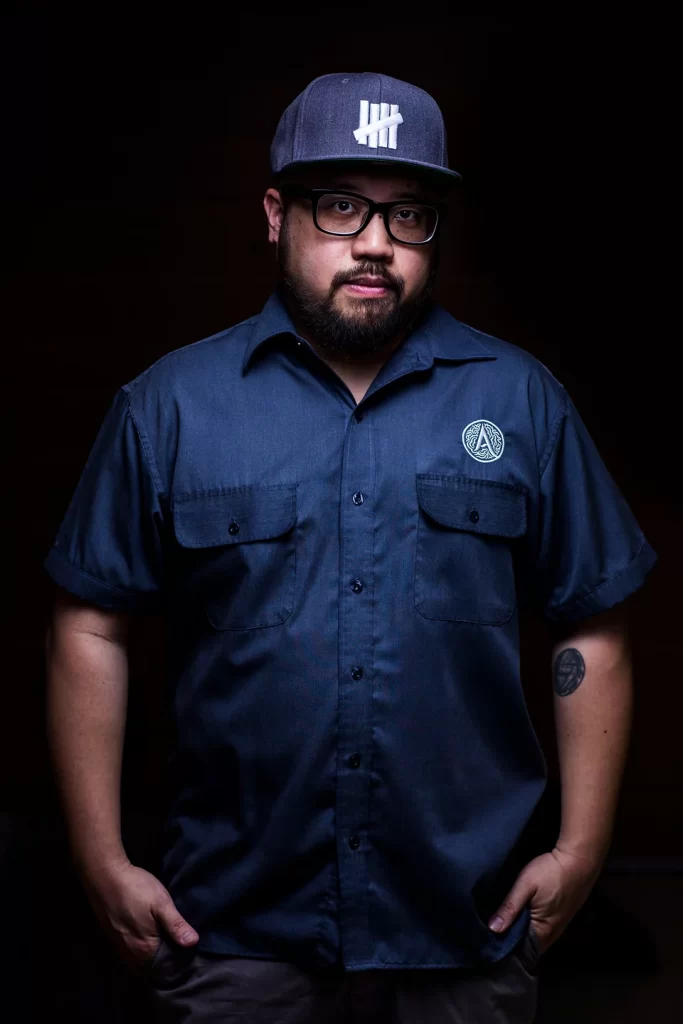 What is there to know about Artichoke Singapore?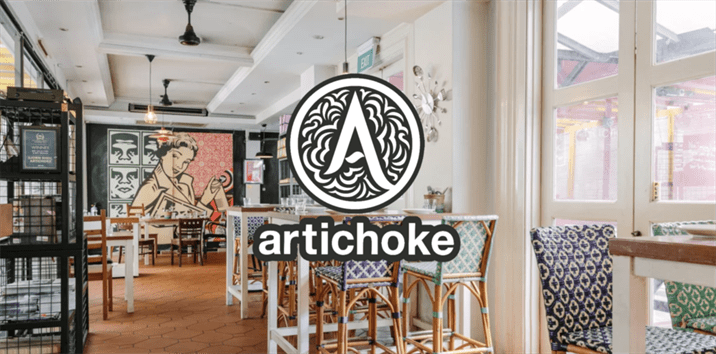 Chef Bjorn's menu contains "things obese kids dream about," which he defines as "comfort food upgraded with great ingredients, creativity and expertise." From his fondness for junk food (he even has a chicken wing tattoo!), he has developed this habit.
Artichoke's Middle Eastern-inspired delicacies include Doritos Tabbouleh and Honey-Za'atar Fried Chicken, among others. Bring an open mind and a very hungry stomach since you won't find anything resembling typical here.
Chef Bjorn's "guy food" definitely hit the spot for Jude Jude and me. 
I have sampled some incredible Middle Eastern cuisine like here at Fez in Siglap, but this took the biscuit. Almost as bonkers as Chef Bjorn's wild inventions are Artichoke's awe-inspiring Middle Eastern variations and accompanying cocktails (soooooo good!!!!).
If Chef Bjorn has anything else up his sleeve, I'll come back to see what it is for certain and I have to come back with 4 mates to get stuck into the incredible sounding Lambgasm… 2.5Kg or lamb that you need order 48 hours in advance due to the low and slow cooking process.
You can even do an Artichoke wedding, as they allow you to rent the space for that special day. Now there's a thought… Click here to get the pdf for organising that event. I assume it does not have to be just weddings, but in Covid times perhaps get married so you can have more mates together having fun?
Chef Bjorn Shen states that he is a big fan of living life to the fullest. While his schoolmates were into soccer and comics, he was collecting cookbooks and vibing to Motown soul. His first job out of the military was washing dishes in a cafeteria. Chef Bjorn was promoted to chopping garlic one day when the head chef went out of business, and everyone else was elevated as well. That was the beginning of his 14-year career in the kitchen.
Artichoke debuted in 2010 as a tribute to his favourite movie, "You Don't Mess with the Zohan".
The Artichoke crew are breaking all the norms with historically crazy stuff on the Artichoke Menu like Lamb Shawarma Gyozas, Honey-zatar Fried Chicken, Doritos Tabbouleh and Baklava Donuts at a time when Singaporeans knew little to nothing about Middle Eastern food. 
Artichoke was and still is the least "Middle Eastern" Middle Eastern restaurant ever. If you're expecting Persian rugs and Arabic music, you're going to be disappointed. Artichoke continues to garner praise and accolades despite its eccentric nature, as does Chef Bjorn Shen.
He surely has Chef Cred
2011 – Best New Chefs in Singapore – Harper's Bazaar
2013 – Chef of the Year – SC Global Magazine
2013 – Asia Pacific Chef Ambassador – United Nations
2015 – Rising Chef of the Year Finalist – World Gourmet Summit
2015 – Best Local Chef – SG Readers' Choice Awards
2016 – Singapore's Best 20 Chefs – World Gourmet Summit
2018 – Chef of the Year Finalist – World Gourmet Summit
2018 – Resident Judge – MasterChef Singapore
Let's have a look at the food we ate today off the Artichoke Singapore Menu
In my humble opinion I found it a little bit limited, especially when dining with the kids.
If we came back we'd likely have to order exactly the same dishes to satisfy the children. So yeah, I'd give it a rating of 'a little limited expanse of food offerings',  as you'll see from the menu section below.
Don't get me wrong. What we ate was superb with umami sensations popping all over. It's just small and with no specials to augment…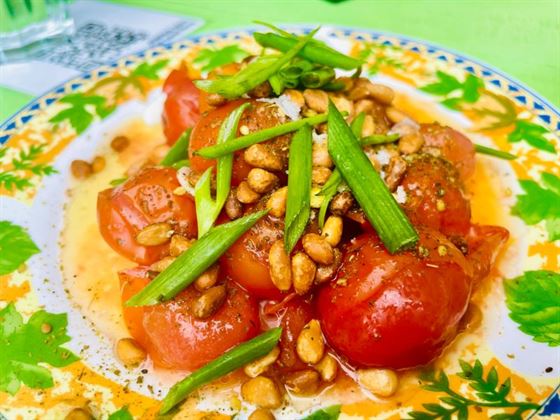 CONFIT CHERRY TOMATOES – Labneh, Spring Onions, Pine Nuts, Za'atar
Seriously good, but again it needed some seasoning. A little sea salt & cracked black pepper would have made this SING!!!
@ $15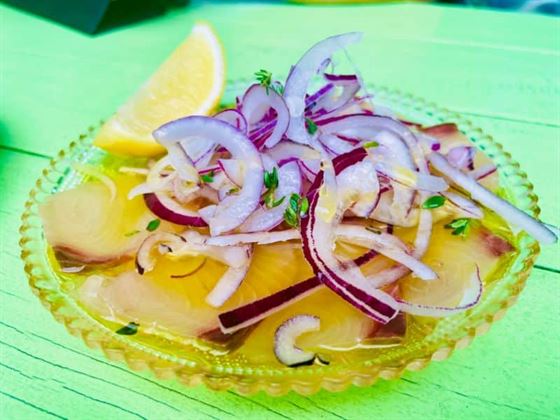 LAKERDA – Turkish-Style Salted Kingfish Sashimi, Thyme, Lemon
Wifey went for this one. I had a little taster and it was really up there, but maybe a little sea salt would have kicked this into touch. Beautiful plating.
@ $16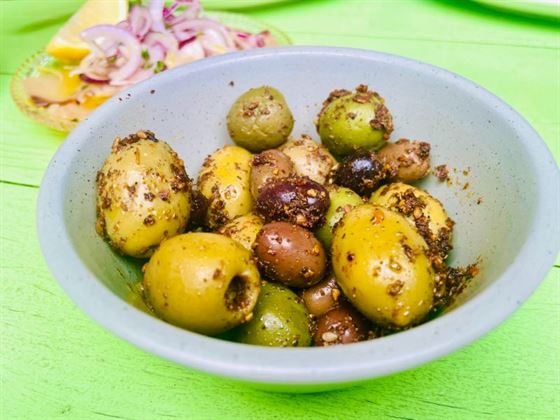 MARINATED OLIVES – Garlic, Baharat, Lemon
I literally had a fight with Jude Jude for the last one. These are on steroids flavourful. Wonderful with an icy cold beer or GGNR.
@ $8
LAMB SHOULDER – Twice Cooked, Milk Sauce, Mint
This was an absolute cracker. Super-tender and every so intensely lamby in flavour. Umami on steroids. Get dipping into that liquor with the fresh-baked bread. WINNER!!!
@ $36
We also ordered the following, but I forgot to take a photo – my BAD, sorry.
POACHED CHICKEN BREAST – Olive Oil, Charred Herb, Toum Garlic Whip and Ritz Cracker Crumb
Wifey nearly licked the bowl clean, I kid you not. It was delish. The most tender and juicy chicken I have ever had and close to my very own Beer-Bum Chicken. A stunning dish to look at and to eat.
@ $28 
MUSHROOM SHAWARMA – abalone mushroom, tofu tahini, iceberg
Didn't float my boat sadly. No seasoning on the shrooms it seemed so rather bland. The dippy sauce was incredible though as was the iceberg. Very moreish. But the 'start of the show' the shrooms was a nah for me and Wifey.
@ $20
Have a go at this mushroom recipe, because it is a BELTER. Shrooms 'w' Blue Cheese & Thyme
BAG OF BREAD
Incredible bread. Straight from the oven. So light and fluffy with beautiful flavour and seasoned with sesame seeds. WOWSER!!!
@ $4.50
MILK PUDDING – honey, rose, rhubarb, strawberry chocolate
That rhubarb is about as sour as anything sour could get.  It makes your lips curl up over your teeth haha.
Loved the pudding. You take a mouthful and then ponder what flavours are popping. It's a stunner.
@ $16
Artichoke Singapore Specials
I find this really odd in that not one special is actually food. It is ALL drinks. Back to my statement above of the menu being a little bit limited. No specials means no variety until they change the menu, again limiting choice.
Don't get me wrong though, what we ordered was sublime and I can't wait to puck the courage up to order the Lambgasm. The food is expectational, maybe a tad ore seasoning for me though on certain dishes, but that is my palate.
Let's have a look.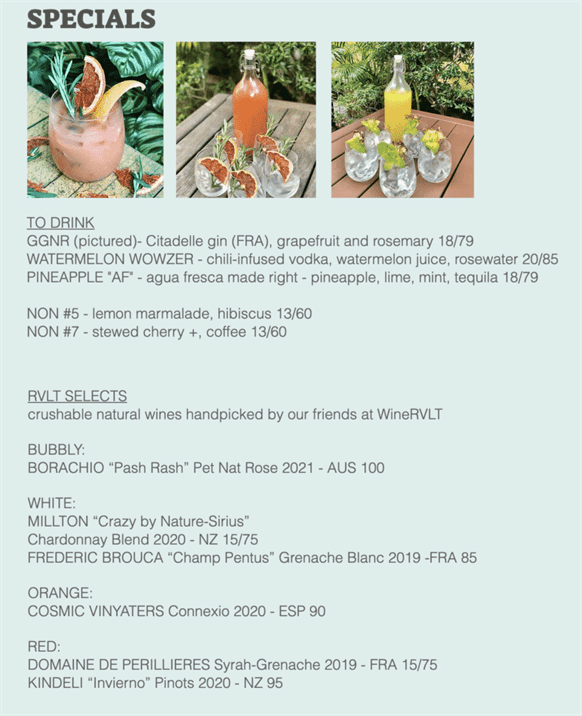 Artichoke Cafe Singapore Cocktails & Mocktails
They have a STUNNING array of cocktails here. I reckon I'd be coming back just to get my lips round another GGNR. What a drink. I am so stealing that idea for my restaurant in the Philippines. That is one beach cocktail and a half.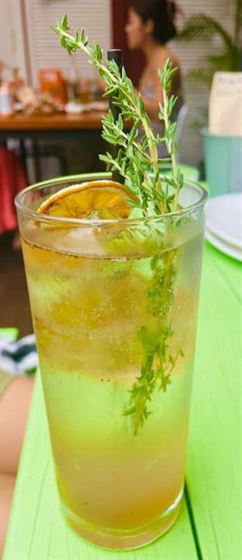 Pink Lemonade
The kids get sunk into this beauty.
Juts that addition of fresh Thyme lifts this rather simple mocktail to headier heights.
It was absolutely delicious.
Super citrus and so very refreshing.
Good choice kidlets.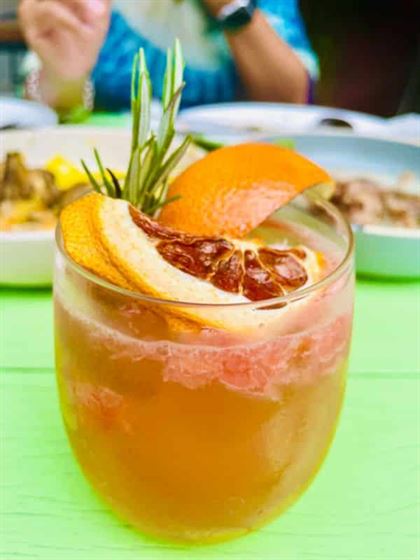 GGNR – AKA my new favourite cocktail of all time. 
Gin Grapefruit 'n' Rosemary.
I am stealing this for my restaurant in the Philippines. It truly is the next cocktail I have ever had.
I can see myself sitting on the beach in Bohol with a long one of these with y toes in white powder sand, sea breezes, cool tunes and the sun on my face. HEAVENLY!!!
@ $18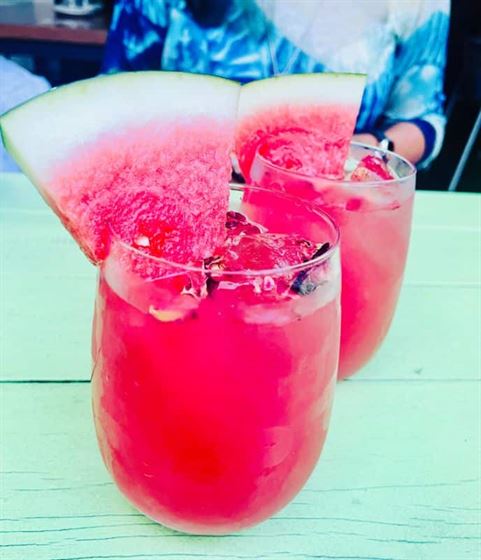 Watermelon Wowser
Yeah, this is quality as well. Not n the pedestal with GGNR but not far from it.
Watermelon juice, chilli-infused Vodka and Rosewater.
A little sprinkle of rose petals and hey presto – how beautiful is that?
@ $20
Let's hear from them... I could not concur more
Does Artichoke Bugis do Delivery
Artichoke Singapore do delivery but you need to go to their web site and place the order there it seems from what I can gather. Plus it looks like maybe a pickup from 161 Middle Road, but it is the same Artichoke Menu that you'll see below.
Artichoke Singapore Opening Times
Tue-Fri; 17:00-21:30
Sat & Sun: 11:30-21:30
If you don't want to travel to Bugis or get a delivery, why not cook your own by following our simple recipes.
Artichoke Restaurant Singapore Location & Contacts

You could actually call Artichoke Restaurant in Bugis as they are literally just round the corner. It's also a strange address to have at 161 Middle Road, because we actually entered from Waterloo Street which was the only place the taxi could stop.
161 Middle Street, 188978
You can organise an Artichoke Restaurant Reservation by giving them a call at 6336 6949 or dropping them an email at hello@artichoke.com.sg.
Other Middle Eastern restaurant reviews & restaurants near Artichoke Singapore from ISLIFEARECIPE