Chicken Legend Coconut Steamboat - 2023 Update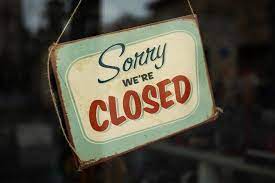 Attention all foodies! Are you ready to embark on a culinary adventure that will tantalize your taste buds and warm your soul? Look no further than the Chicken Legend Coconut Steamboat! This dish is a delicious and healthy option that is perfect for any occasion. In this article, we'll explore the origins of this dish, its key ingredients, and how to prepare it at home. Whether you're a seasoned chef or a cooking newbie, this dish is easy to make and will impress even the toughest food critics. So get ready to indulge in a flavourful journey and discover the magic of the Chicken Legend Coconut Steamboat.
Short answer: Chicken Legend Coconut Steamboat is a delicious and healthy dish that combines chicken, vegetables, and coconut milk to create a flavourful and hearty soup.
Today we had dinner at a new place for us in Siglap, and this is my review of that said place, the incredible Chicken Legend Coconut Steamboat. Located at the hawker on the corner of 15 Upper East Coast Road. Get there early as when we left there must have been 8-10 tables all consuming this amazing dish. Unique to Singapore, the first time ever that steamboat used coconut water. You just simply must try, it's so so good.
We ate loads, like loads – and the bill only came to $78. That also included a plate of Japanese wagyu amongst the additional items. They also have baby chairs available which for us are a Godsend of course. Add to that that the beers are only $6.50 a bottle, yep a whole $1 cheaper than LTN – I tell you what I reckon we could be on to a winner here. We will categorically be coming back to Chicken Legend Coconut Steamboat. You rock gentlemen.
Dylan Dai is the founder of this incredible hawker. He found the origins of this dish on his travels in Shengzhen, and then partnered up with Jasper Tan. It was Jasper today giving us insights into this new concept and new dish. This is Chicken Legend Coconut Steamboat, @ 15 Upper East Coast Road hawker – the one on the corner opposite LTN foodcourt. Let me show you more.
I'm not sure if there are any secret ingredients in this, but I think it is coconut water, some chopped water chestnut, some young coconut meat, and those little red Chinese herb things you find in their herbal soups. Pop that on the gas and get it boiling. They then bring you a small bowl of soy sauce. Not any ordinary soy sauce though. This is homemade. Then into the soy sauce squeeze one Calamansi lime, a teaspoon of finely chopped garlic, and a similar teaspoon of chopped chili padi. There are your dipping sauce folks. Damn fine, it is too.
Next, you have to start to decide what you are going to have. As per the name Chicken Legend Coconut Steamboat, they pride themselves on their chicken. It's Kampong, basically free range and therefore likely the best you'll have. So you'll usually have them recommend to go with the chicken set. Then you can add whatever the hell you want to it from the al la carte menu.
So what did we eat?
The regular chicken set;
1/2 a Kampong chicken;
4 fresh prawns;
4 pieces of sweetcorn;
some enoki mushrooms;
4 mushroom balls (chicken balls with mushroom);
4 crab-sticks; and
some cabbage.
The first thing you need to do is add the sweetcorn and chicken to the now bubbling stock.
Yummy – but you know us, clearly this is not enough food for us and it's our 1st time here so let's up the ante
We also had an additional meat combo;
beef shabu shabu;

pork belly;

sausage; and

luncheon meat.
We also had the mushroom set;
King oyster;

Shimeiji;

Shiitake;

Enoki; and more

lettuce.
We had the vegetable platter;
lettuce;
Kaolin; and
Cai Xin.
And to this veritable feast, we also added some Wagyu, some USA Pork Collar, and udon noodles. Our new mate Jasper then gave us some complimentary deep-fried bean curd skin. The latter was one of those 'real' moments. Dip it in the stock for 10 seconds to soften it, dip it in your soy mix, and wolf that bad boy down immediately – amazing.
As Khun Mookata – the soup goes through morphs into new flavours as you add in more and more raw ingredients – beef goes in, pork goes in, sausages go in, the mushroom, and sweetcorn all muddle, and then a little dip in the soy conception – bloody hell these guys are on a winner here believe me. The end soup is something to i.e. for – its shiok. Its a blend of everything. It's just amazing. Well done Coconut Steamboat.
Chicken Legend Coconut Steamboat is one of those gems of a find. I urge you to come to try this food. It is still unique in Singapore. It is an absolute winner in my book. Amazing, truly amazing. One place you simply must try. And our new friends also stated, as we left, that they may even offer a
10% discount
for anyone that comes to eat their food – just mention ISLIFEARECIPE.net – ENJOY!!!