Omakase Burgers @ Mad Nest
Have you heard of these guys before? I haven't, but apparently, they are taking Singapore by storm in the burger franchise market. They are being rated as #1 burger by so many. And, Mad Nest just got in bed with them, which is further proving that point popularity.
Jude Jude and I were on the bus on the way to his additional Chinese lessons and I spotted this awning that stated; 'Grab a bite of Singapore's best authentic America smashed burgers'. A bold claim indeed. So Jude Jude and I determined that that was lunch today for the family. And to give them absolute credit. This is probably up there with the very best burger I have ever had, at super-affordable pricing. Potato buns, incredible beef that was perfectly seasoned, super-fresh ingredients, USA cheese, a crunch from the smash cooking technique and so very tender and super-juicy – I ended up with a very happy and wet beard after eating this. This is the real #IncredibleBurger…
DaddyPedia; Smashed burgers use a specialized process of cooking them on a flattop grill at high heat. This technique originated in the Great Lakes Region in the USA and has been a staple there for decades. The method sears the burger for maximum flavour and it also keeps the juices in and provides a crisp crust for texture and yet more favour.
They take such pride in calling out the ingredients – and that impresses me.
Get yourself down to your local – they seem to have quite a few dotted across Red Dot.
But for you East Coasters, your nearest dining experience would be;
Mad Nest @ 380 East Coast Road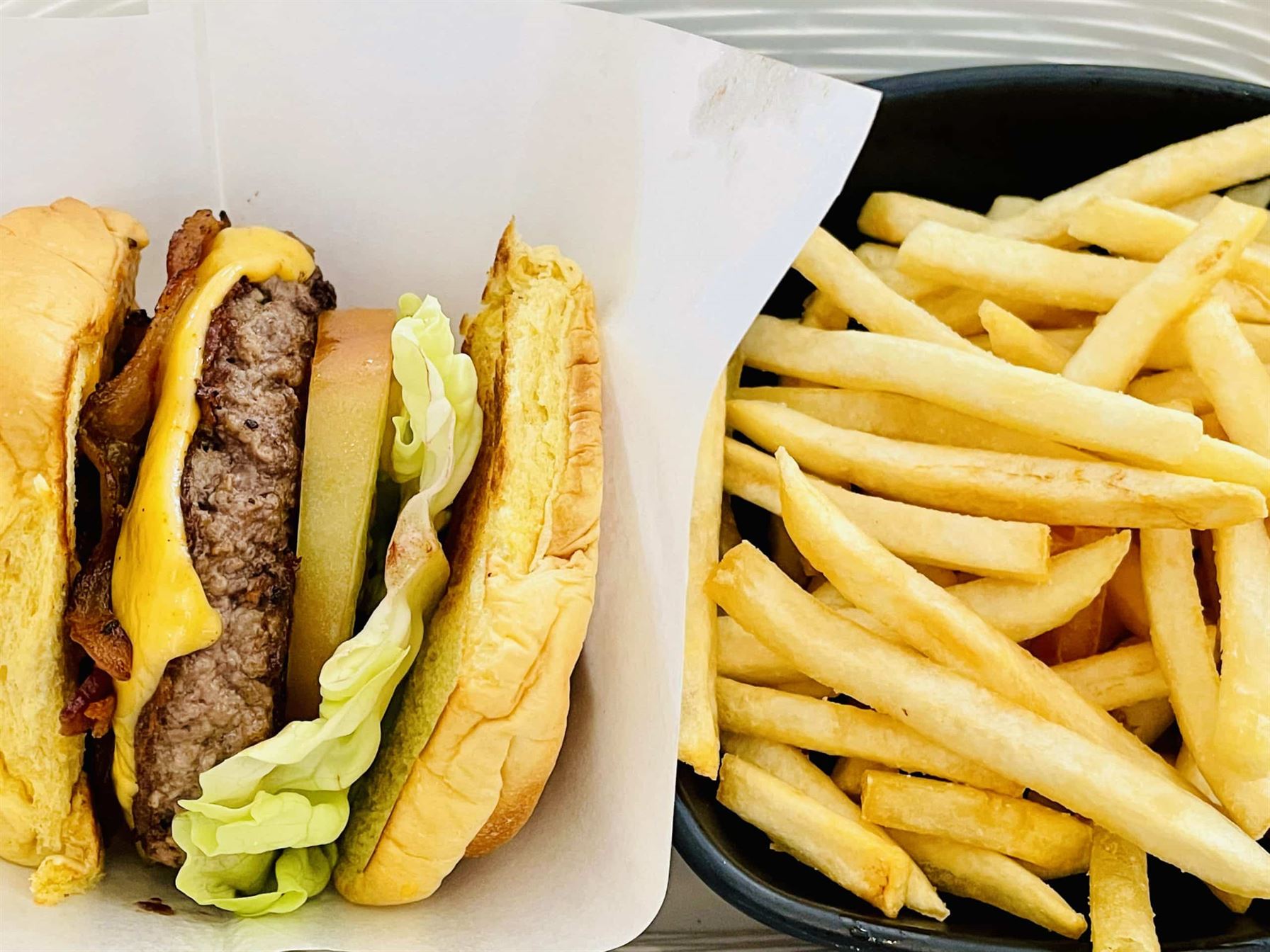 Move over Burger King, Karl's Junior, Fat Boys, DB Bistro, Wolf's – the new king of burgers has hit Singapore. Also the Clown is dead, long live Omakase. Go on, piss off Ronald, you don't deserve to be in the same discussion. This is gourmet burger territory. Up there with the very best I have ever had. It's a die, die must try folks. Omakase Burgers @ Mad Nest. Get out there and get eating.
ENJOY!!!
Connect with Us on Social Media