Smoque Restaurant Review Update Menu 2023 Bohol
It's official: Smoque Bistro & Bar is one of ISLIFEARECIPE's Best Bohol Restaurants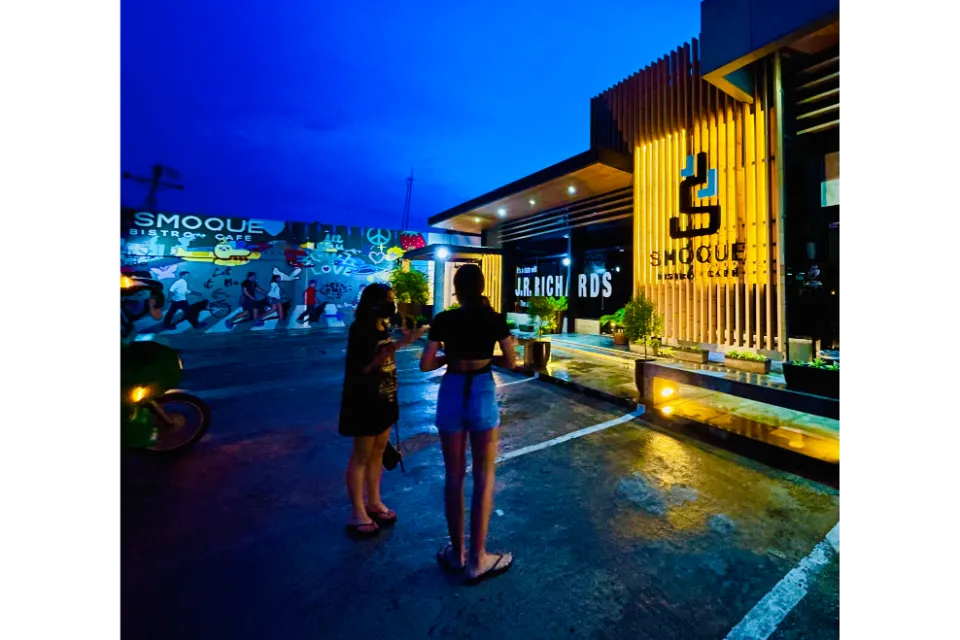 Back we go to the Philippines, and Bohol for the whole of December 2023. We did some amazing things this trip, including a re-visit to our mate Chef Raph's incredible restaurant Smoque Bistro Cafe & Bar. So that gives us the great opportunity to give you a Smoque Restaurant 2023 Menu Update, because Chef Raph and crew have been busy on that menu, believe me. You may have read about Smoque Restaurant as a top-of-the-shop restaurant in Bohol in our Top 10 Restaurants in Bohol.
1st up as new to the Smoque Bistro Cafe & Bar menu 2023 is Smoque Restaurant Cochinillo. This is going to blow your mind. I have eaten too much to mention Lechon, Cochinillo, and Suckling Pig to mention, but this… man oh man this deserves more than a mention. This is, without doubt, probably the best pork dish I have ever eaten, and by far the best Cochinillo ever to cross these lips.
To caveat; you can't just rock up and order, because Smoque will need ample time 3 days in advance to prepare and cook this beauty. You will get a whole roasted, regular/spicy, crispy-skinned piglet 'w' spiced house vinegar @ Peso 6,995. Worth every single morsel. Please try this and please give me feedback on your experience.Smoque Restaurant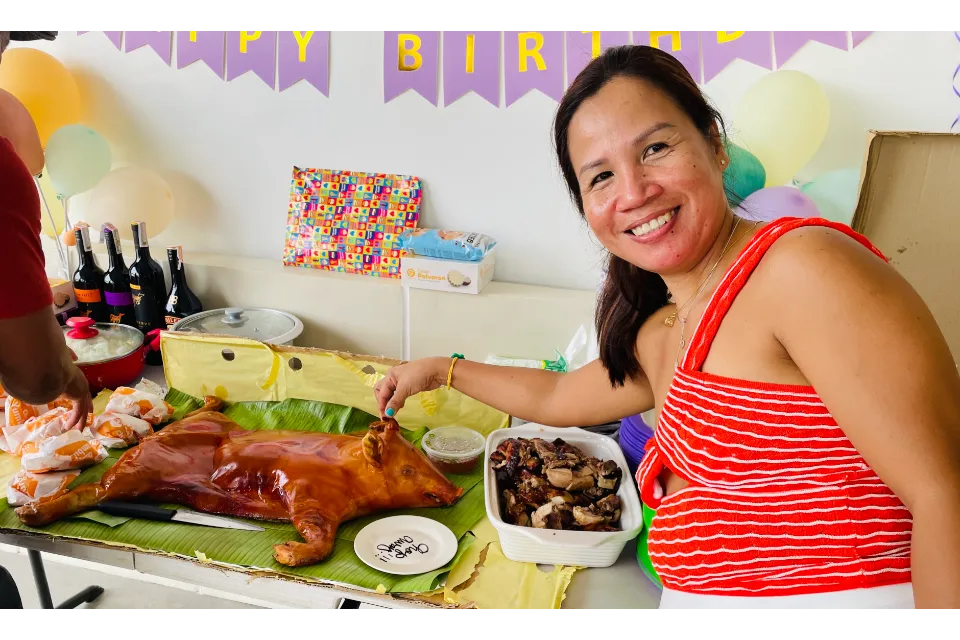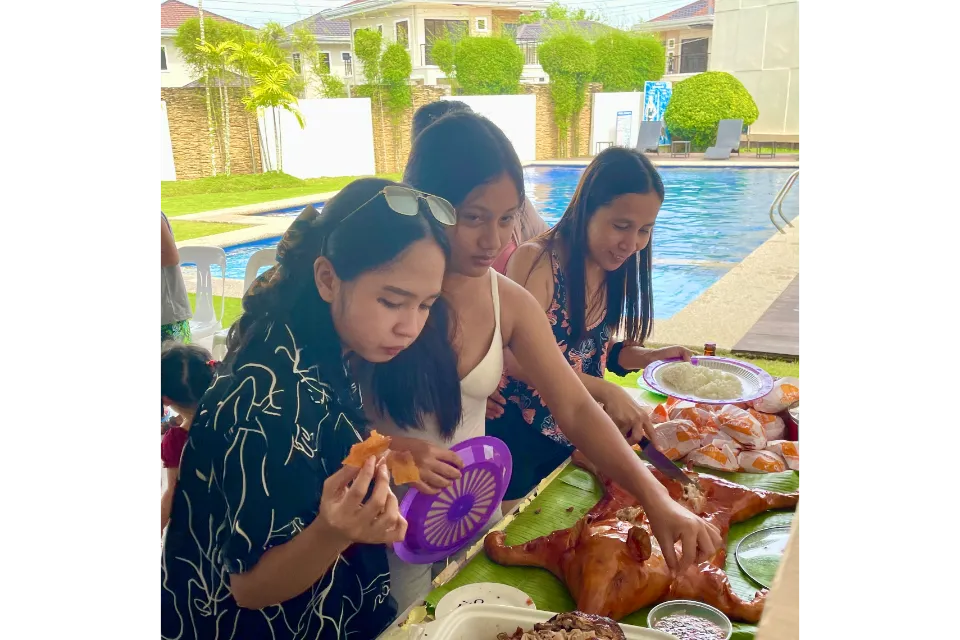 We loved it so much we had one for my Wifey's birthday and ordered another one for Christmas Day. It really is just that good.
The skin is super-crispy with a fine layer of fat to give crunch and incredible flavour. To up that anti, dip it in the Native Sauce of white vinegar, shallot and chilli. Boomski, life-changing flavour and texture explosions in your mouth.
Then, you get to the meat which is touch-fall-apart tender, and just so juicy it literally drips as you pick it up. No need for teeth, so your granny could even use her gums on this. It is so incredibly savoury, and again to die for when dipped in the Native Sauce.
Here is a before and after. See what I mean about the pack of wolves? Stripped to the bone she is haha. This little piggy was consumed in the blink of an eye.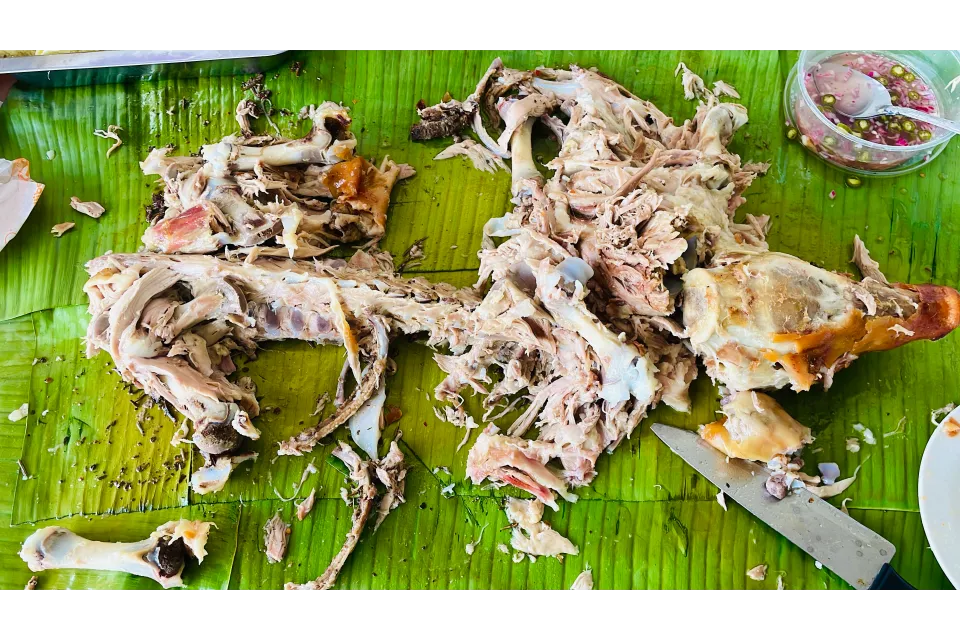 It is so tender that they actually serve it with a small porcelain plate for you to chop up the pig, therein proving how soft and tender it is. Watch the YouTube and you'll see Jude Jude a chopping it up.
Cochinillo is a dish that is popular in Spanish cuisine. It consists of a small pig, typically a suckling pig, that is roasted whole over an open fire or in a wood-fired oven. The pig is usually marinated in a mixture of spices and herbs, such as garlic, paprika, and oregano, before being roasted. Cochinillo is often served as a main dish at special occasions and celebrations.. It is a traditional dish in the region of Castilla y León, in Spain, and is also popular in other parts of the country.
Now it is available as Smoque Bistro Cafe & Bar's Cochinillo. Spain, you have some serious competition here. I seriously raise a challenge to any to find one better. It was just exceptional.
What's new on the Smoque Restaurant, Bohol Menu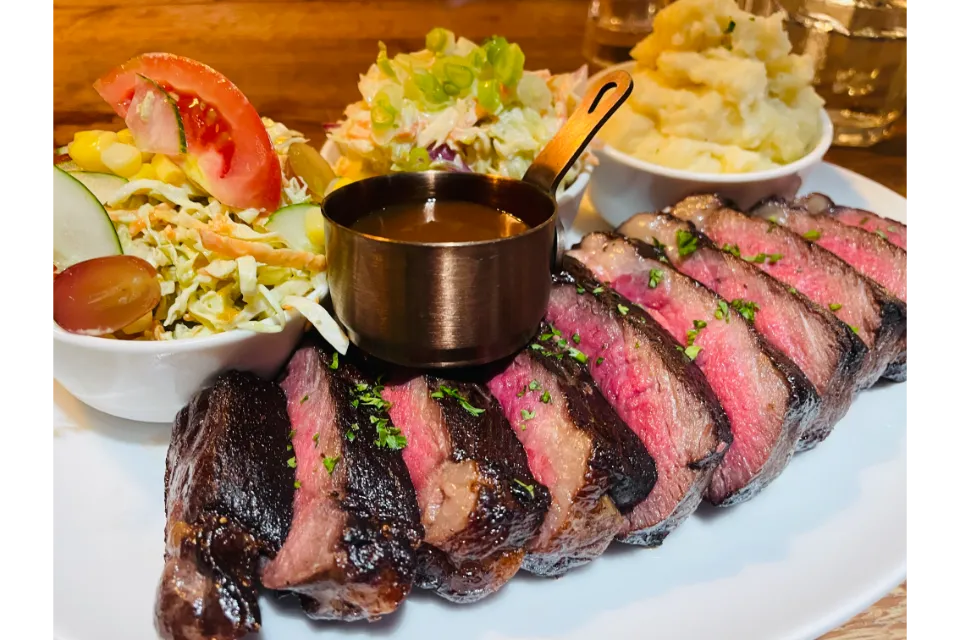 Smoque Bistro Cafe & Bar Japanese Kita Wagyu Prime Rib @ Peso 4250/30oz. OK, I'll be honest. Flavour just delicious. Texture, super-chewy. As in, over chewy. I am used to Japanese Wagyu melt-in-the-mouth style steaks. This is not that. Sorry Chef Raph.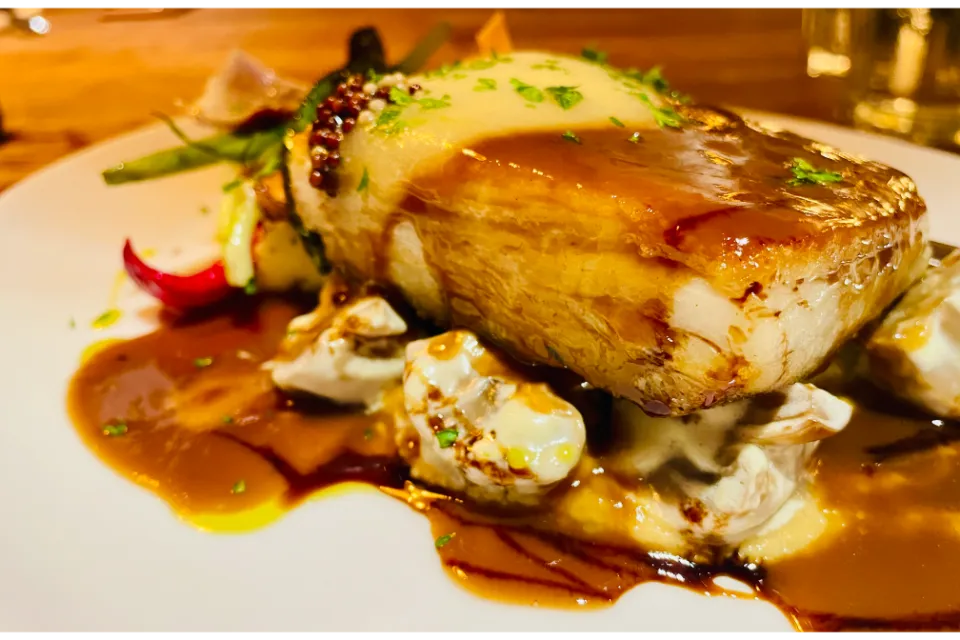 Smoque Restaurant Roast Pork Belly 'w' cider glaze, mashed potato, truffled mushroom ragout, seasonal vegetables, meat jus, corn salsa, pickled mustard, brown butter & pan-fried apple @ Peso 695. But then, Chef Raph, you serve this beauty. This is touch-and-fall-apart meat. The juiciest, tender, moist pork belly. It is seasoned to perfection, with then a medley of delicious accompaniments. This is die-die must-try pork. It's just off-the-charts good.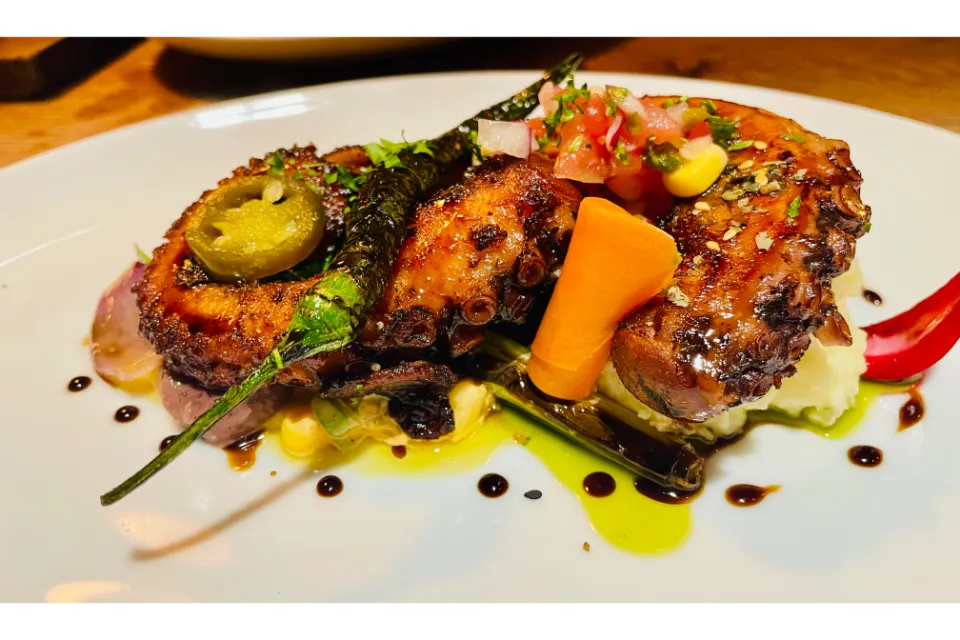 Smoque Restaurant Grilled Octopus 'w' refried beans, mashed potato, Elote, crema, salsa, pickled Jalapeno, pomegranate, Chimi @ Peso 495. Feedback from the crew was delicious flavors but a tad bouncy on the chew.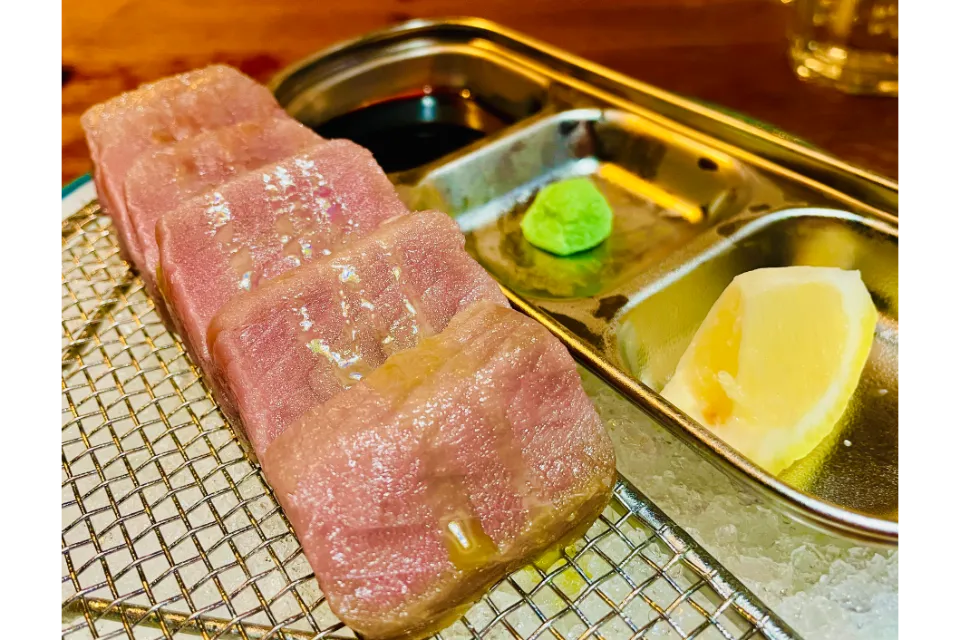 Smoque Restaurant Sashimi Tasmanian Ahi Tuna with wasabi, calamansi and soy sauce @ Peso 555. OK, according to Wifey, this one is award-winning and best she has ever had. Amazing that the best sashimi consumed is on this little island of Bohol. I like that so much. It looks like slabs of medium-rare steak. Wowser.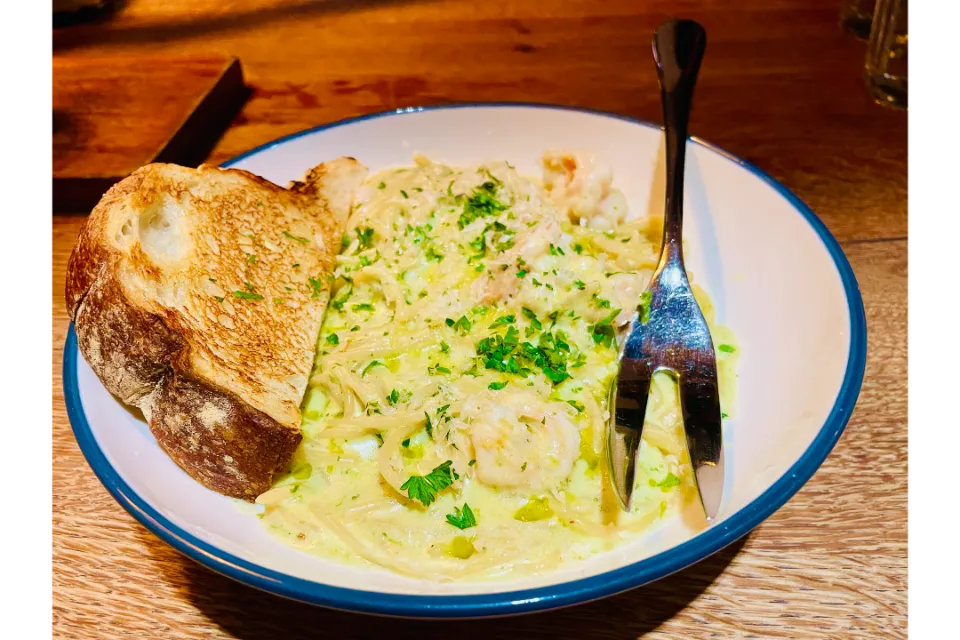 Smoque Restaurant Shrimp Scampi: sautéed garlic shrimp on pesto cream spaghetti w/ parmesan & sourdough toast @ Peso 495. Strawberry chose this dish, and the plate came back cleaner than a dishwasher would have left it. That is clearly saying something.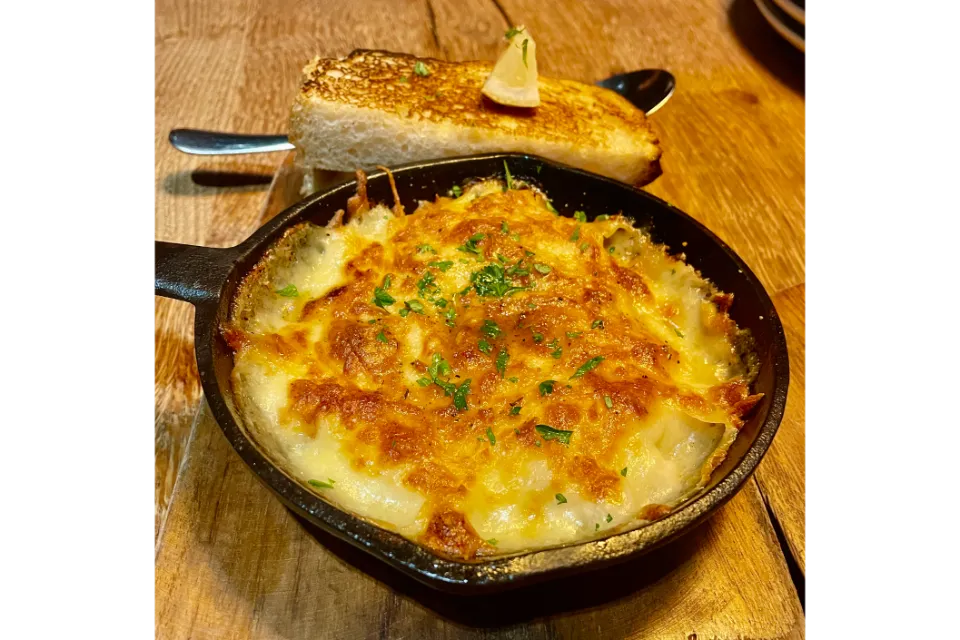 Smoque Restaurant Baked Scallop: creamy baked scallops 'w' garlic butter, lemon & sourdough toast @ Peso 455. Feedback was that this was rocking. Gone in the blink of an eye. It looked like a Scallop Mac 'n' Cheese. Brilliant.
Where is Smoque Restaurant, Bohol?
Cpg east avenue, bool district along ACE MEDICAL bldg 6300 Tagbilaran City, Philippines
What are the contact details for Smoque Restaurant, Bohol
How to get to Smoque Restaurant?
OK, here is the one little downside of Smoque Bistro Cafe & Bar. It is a little remote from anywhere if you are trying to use public transport, AKA tricycles. If you have your own car or scooter then you are rocking. If using public transport, it might be worth asking a tricycle to book a return trip after your dining so they are waiting for you. From Panglao, it will take you 20-30 minutes by tricycle to Smoque Bistro Cafe & Bar.
What are our conclusions of Smoque Bistro Cafe & Bar 2023?
Chef Raph and the crew at Smoque Restaurant, Bohol is the gift that keeps giving. The gift that keeps giving incredible Michelin Star-grade food. The new items on the 2023 menu are exceptional and all are must-try when you visit.
The Conchinillo is a dish though that I implore you to get in your life once. It is umami, with flavor pops going off everywhere, texture balances to die for, and then add that zing from the native sauce and you are in the food penthouse.
Raph and crew you're forever in our hearts and will always be in our top restaurants of the Philippines, and simply one the best places to eat in Bohol.
It is exceptional here. More fool you if you don't dine at least once at Smoque Bistro Cafe & Bar. 
Oh yeah, and the live music is always superb as well.
ENJOY!!!
Smoque Restaurant, Bohol
This is another new restaurant for us. It makes buying the house on Panglao so foodie exciting, with so many new places opening up for us to explore. Smoque Restaurant @ Tagbilaran, Bohol, The Philippines has another twist too. Let me plagiarise some text from another blog, whilst painting a story.
The first time we tried the place we were being served by a lovely lady. Then YanYan and Mae arrived, and a guy sort of barged passed her to serve us. It was a former colleague of YanYan's from The Amorita Resort.
Well, that is where the Head Chef Owner of Smoque Restaurant was originally from. Yep, he packed up his bags, coerced a few of the staff to follow him, and opened this place up. And thank goodness he did because this place is a KNOCK-OUT.
If you happen to be visiting Bohol, pop in and say Hi to Chef Raphael Ongchiong. He's a big lad, so you can't miss him. I love his style; the architecture is minimalist with concrete, massive family tables (yep we need them as you'll see), huge platters (almost ChillaxBBQ in style), and a callosal open kitchen so all can see what's happening in there. Yes, I really really like this place.
The location is close to the bottom causeway between Panglao and Bohol, and because it is new it might take some finding. Get yourself an older tricycle driver who has 'the knowledge'. It's uber cool though. Packed both times we went with noisy, chatting, chewing and laughing families with the light tones of an acoustic band and singer playing away.
Be proud Chef Raphael – you have a winner here mate. I have not even shown off the food yet.
Chef Raphael, or Paeng to his mates pops to the market each morning to see what's fresh and in season and builds his menu around that. He moved to Bohol in 2010 and was the Executive Chef at Amorita Resort, before packing up a year or so ago to create Smoque. He said to me that he is a self-professed island boy. 
Smoque Restaurant @ Tagbilaran, Bohol, The Philippines; +63 918 300 8180, Cpg East Avenue, Bool District, Bool, Tagbilaran, Philippines.
https://www.facebook.com/smoquebistrocafeandbar/
We then come back for sitting #2. The chef comes to say Hi again. Thank you for that Raphael, the family loved to say hello, and of course, loved to be back at the restaurant. This, sadly, is mine and Amy's last night before disappearing back to Singapore. So our departing meal. Yet another cracker was had. We ordered again the favourites of pork belly and octopus and went large on some super huge sharing platters this time. Yes, we had a huge table of Kennetts and Burlas's. We even had one of the party get up and sing two songs for us, wonderful that was Jhea. So here is our final meal at Smoque Restaurant @ Tagbilaran, Bohol, The Philippines. Very sad to say goodbye. Until the next time.
Chef Raphael, be very proud Sir. You have a truly wonderful restaurant. An incredible menu resides within. The food is just sublime. The ambience is so chilled, and family. And you have a fantastic crew, every single one of them. Keep going buddy, as for sure we will be hitting you hard the next time we come home to Panglao.
We have so much more to select from the menu, and who knows what specials could be on there from the catch that day? Folks, Smoque Restaurant @ Tagbilaran, Bohol, The Philippines, is a Die Die Must Try restaurant, it IS Death-Row Cuisine. This is a GEM!!!
You simply have to go and meet the gang and eat this food. I am so so confident, as this was so wonderful that I'll pay your bill if you don't.
ENJOY!!!