Breaking news for POD Bistro Review from Islifearecipe.net...
POD Bistro Review 2023: Maurice and Mary have decided to retire. Their grandson is going to takeover. So it is makeover time. Yes, for the first time oin the ten years I have lived in Siglap, the doors of POD are closed. Hopefully re-opening towards the end of November with a new vibe, segmented seating, proper toilets, bar upgrade and sports… It's going to be cool, and I can't wait to be back for their opening. 
But, in the meantime. This is how she is looking… Can't wait to see you back in full glory POD. Super-excited for the launch!!!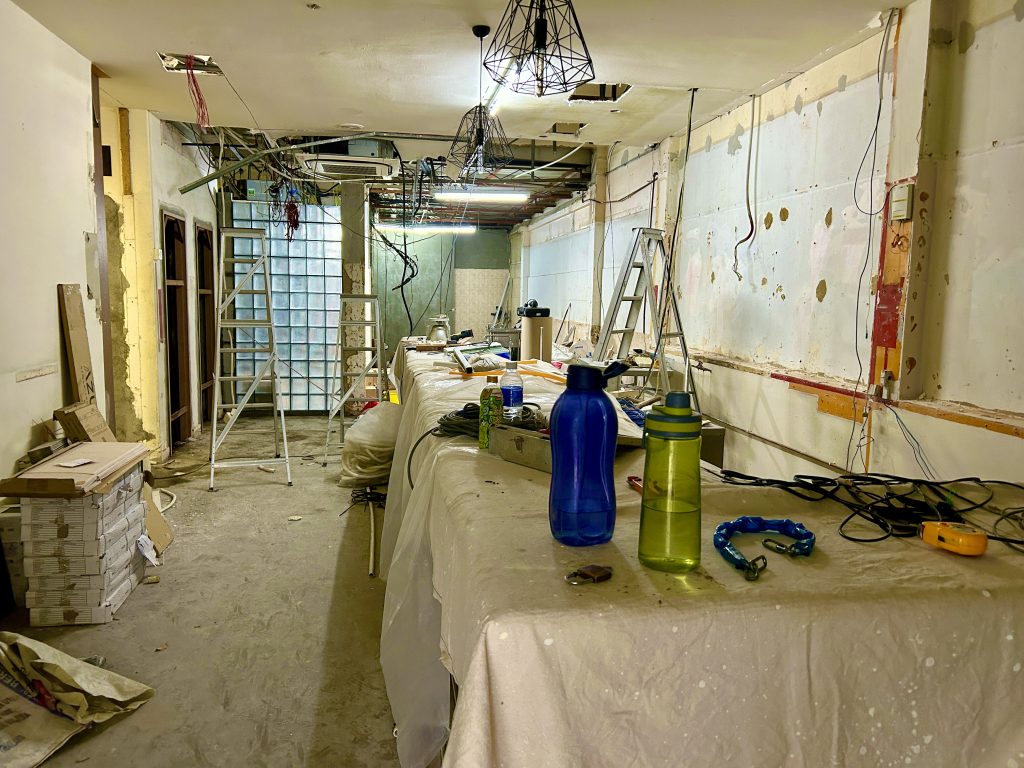 Philosophy of Drinking aka P.O.D Bistro or The Prince of Darkness...
POD Bistro Review is to share with you why this is likely the best Thai food you'll get on East Coast and East Coast Road at POD Bistro. Yet again, the Siglap Food scene is blossoming. 
They are surrounded by some stiff competition, such as Iza, Izakaya Bar & Restaurant, Siglap, and Jag's Gastro Bar but it's packed out every single night at POD Bistro, and I mean EVERY night. The beverages are of incredible value from beers, wines, and bottles of spirits and then augmented with this incredible Thai food, including street food cooked by the resident Thai Chef. Yes, you can't get any more authentic. Plus the crew looking after you are just superb, so friendly and attentive it makes the whole experience delightful.
I have been coming here for years since moving to Siglap some 8-9 years ago now. A circle of drinking buddies called it Prince of Darkness because were always get in trouble with our wives, but the correct is Philosophy of Drinking. I like both for POD Bistro Review.
POD Bistro is a chill-out place located in Siglap on the East Coast area of Singapore…. 697 D East Coast Road, Singapore, Singapore 459060 to be exact. Nestled along a strip of other cool bars, restaurants, and hangouts such as George's, Jag's, BarRoom,  and Malthouse, but this is focused on POD Bistro Review, 
Did you see our Singapore Food Blog of Bars along East Coast Road; Best Bars on the East Coast Road 2022? We sort of didn't make it to Siglap and I have been trying to add bar by bar. Well, let's just say at POD you can get a pint, and a proper pint, for $8+. That puts it up there in the top few cheapest bars on the East Coast Road, and then add this wonderfully authentic Thai food to the mix. It's a must-try!!!
They are also massive fans of the English Premier League (EPL) and they'll have all the games on throughout the night for you to watch and many other sports like live boxing and rugby too.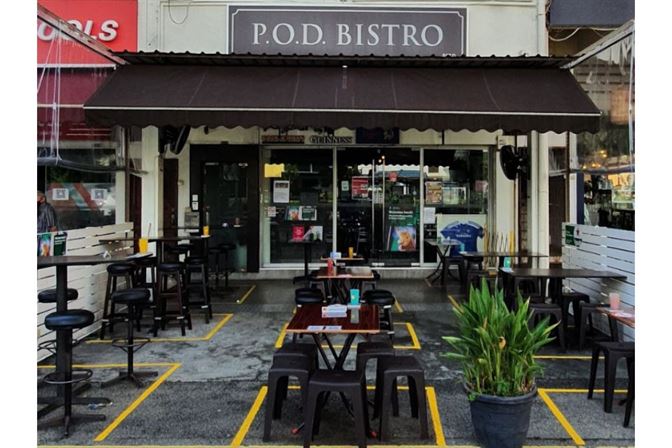 What did we eat tonight at POD Bistro - check this POD Bistro Review?
Here are some of the other 2022 menu options at POD Bistro Siglap to complement our POD Bistro Review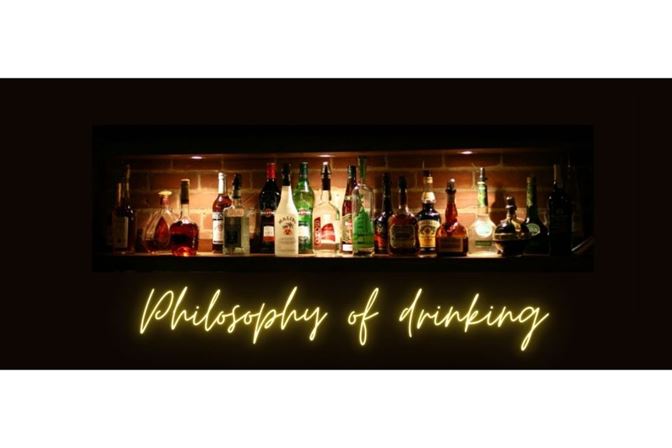 Let's hear from POD Bistro
P.O.D is a young and trendy bistro located in the heartlands of the East Coast area of Singapore. Come check out our yummy food & drinks on offer.
Our conclusions of POD Bistro Siglap in our little POD Bistro Review, and their incredible authentic Thai food and Thai street food
Maurice and Judy, it was just so wonderful to dine with you this evening at POD Bistro Siglap. It took us flashing back to trips in Thailand with toes in the sand, cold beers, warm sea breezes, eclectic tunes, and incredible food. It just happens that we were sat on East Coast Road in Siglap. Loved it POD Bistro Siglap.
We got to meet the Thai Chef and she was a legend, despite only having 30 seconds to say hello as she was so busy churning out her amazing food to so many others in POD Bistro this night.
If you live East Coast it's a no-brainer. Make sure you ring and book, especially if you want al fresco dining and drinks. You don't want to arrive all excited to eat this incredible fair to then be turned away at the door.  It's a must-try folks. I am just gutted it took so long for me and the Wifey to have a date night here and get some of this food inside us.
ENJOY!!!
What are the opening times of POD Bistro?
Opening Hours – 7 days a week;
5pm to 12pm
Address & Telephone Number and how to contact POD Bistro Siglap
Address: East Coast Road, Frankel Estate, 697D 459060
Telephone: 6445 9132
eMail: podbistro@gmail.com
People also askled about POD Bistro Siglap
| Question | Answer |
| --- | --- |
| What is the signature dish at P.O.D Bistro Siglap? | P.O.D Bistro is known for its exceptional Thai cuisine, with a signature dish that stands out on East Coast Road. |
| Are reservations required at P.O.D Bistro? | While walk-ins are welcome, reservations are recommended, especially during peak hours, at this popular Siglap bistro. |
| Does P.O.D Bistro offer vegetarian options? | Yes, P.O.D Bistro caters to various dietary preferences, providing a range of delicious vegetarian options alongside their regular menu. |
| What is the ambiance like at P.O.D Bistro in Siglap? | P.O.D Bistro offers a trendy and chill-out ambiance, creating a perfect setting for enjoying a relaxing meal or drinks with friends. |
| Are there any special promotions or happy hour deals at P.O.D Bistro? | P.O.D Bistro frequently runs special promotions and has happy hour deals. Check their website or social media for the latest offers. |
| Can I order online for delivery from P.O.D Bistro? | Yes, P.O.D Bistro provides islandwide delivery with a minimum order. Visit their website to explore the menu and place an online order. |
| Is P.O.D Bistro family-friendly? | P.O.D Bistro is a family-friendly establishment, welcoming guests of all ages to enjoy a casual and comfortable dining experience. |
| What are the operating hours of P.O.D Bistro in Siglap? | P.O.D Bistro's operating hours may vary, so it's recommended to check their official website or contact them directly for the most up-to-date information. |
| Does P.O.D Bistro accommodate private events or parties? | Yes, P.O.D Bistro is available for private events and parties. Contact them in advance to discuss reservations and special arrangements. |
| Are there parking facilities near P.O.D Bistro Siglap? | P.O.D Bistro is situated in a convenient location with parking facilities nearby. Visitors can easily find parking options when dining at the bistro. |