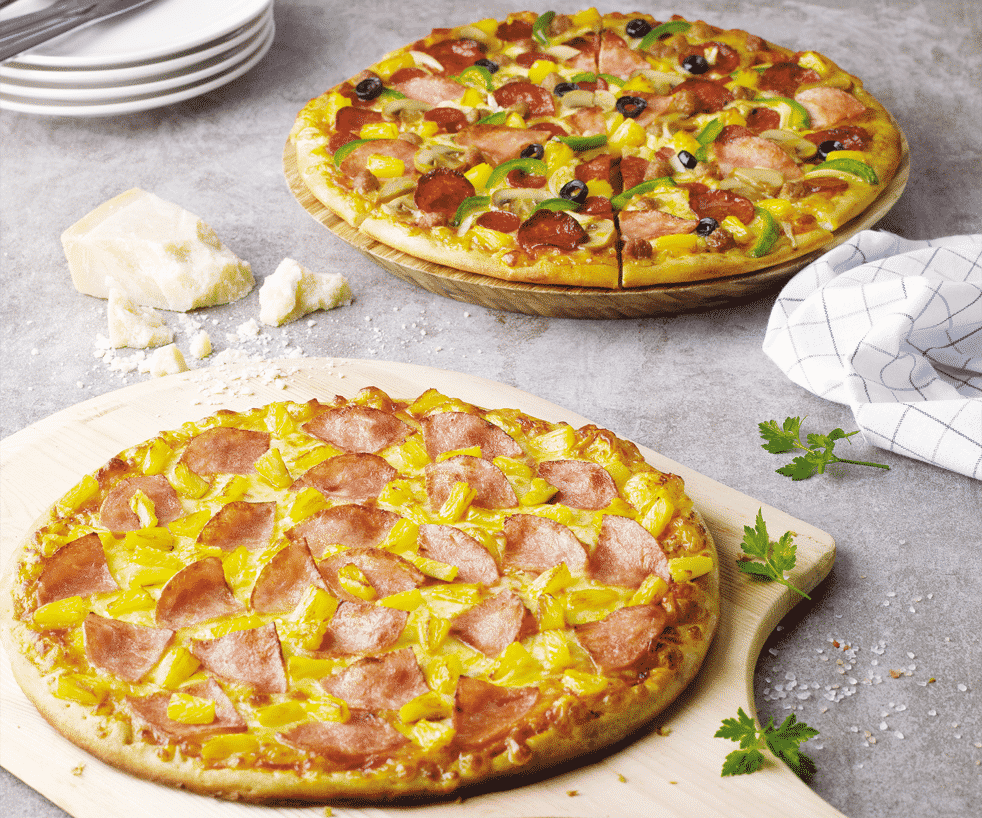 Western Cuisine , Pastas , Pizza
Savour Pizza Hut's signature pan pizzas with scrumptious ingredients, or choose from a wide range of baked rice, pasta and Italian dishes. Try the irresistible Sweet 'N' Spicy Drumlets or simply order the Hut's Platter that features all your favourite sides on one plate. Enjoy
Pizza
Hut's affordable food offerings!
Pizza Hut is a well-known pizza chain that offers a variety of Italian dishes such as pan pizzas, pastas, and baked rice dishes. There are multiple Pizza Hut locations in Singapore, including one at Bedok Mall. Pizza Hut has been in Singapore since 1981 and has since expanded to 77 locations in the country.
If you are planning to order from Pizza Hut in Bedok, there are a few options available. For example, you can try the signature pan pizzas with a variety of scrumptious ingredients or choose from a wide range of baked rice, pasta, and Italian dishes. Some popular items include the Sweet 'N' Spicy Drumlets and the Hut's Platter, which features all your favourite sides on one plate.
If you are ordering for a group of people, you can consider the Grabfood Assam Laksa Sedap Feast, which includes 1 Regular Assam Laksa Pizza, 1 Personal Pizza, choice of 2 sides, and 2 Cans of Coca-Cola or Coca-Cola Zero Sugar.
Overall, Pizza Hut in Bedok offers affordable food options and a variety of delicious dishes for customers to enjoy.
Pizza Hut Bedok Mall Address & Telephone