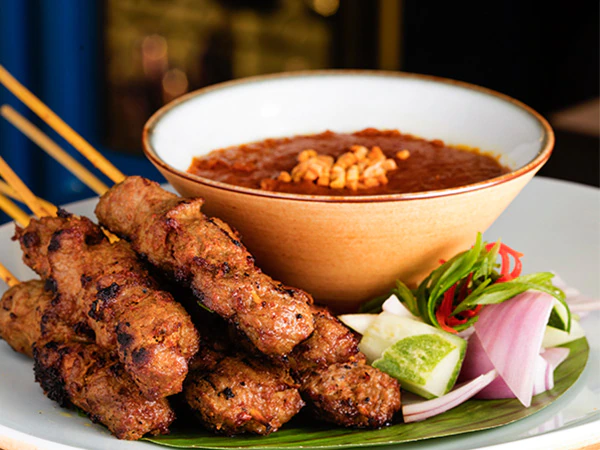 The all-day diner is a great choice for Asian casual dining with a waterfront view and an atmosphere that oozes sophistication. Come down and experience Singaporean gourmet at its finest with Justin Flavours of Asia.
Whether you're looking for a romantic night out or a casual lunch with friends, you'll find the perfect spot here.
Local Other Asian Casual Dining Waterfront Dining Celebrity Chef Restaurants Waterfront Bar Bars
Justin Flavours of Asia is a renowned waterfront dining destination and the brainchild of celebrity chef Justin Quek. It is the perfect spot for any occasion and features a selection of authentic Singaporean dishes, crafted cocktails and even prime seating with a view of the Spectra – A Light & Water Show.
Lunch and dinner are great times to visit, with a menu featuring popular dishes such as lobster Hokkien noodles to tantalise your taste buds. Chef Justin's signature Kampot white pepper crab is not to be missed and Zi Char classics provide all the flavour of home cooking in a restaurant setting.
Justin Flavours of Asia Address & Telephone
Telephone

:

+ 65
6688 7722