Best Siglap Bar on East Coast Road
Jag's Gastro Pub Siglap Bar
is my local. Owned and run by the lovely Tanya and her crew it is the CHEERS or the East Coast of
Siglap
. Literally, everyone knows your name, the crew know your drink and food preferences, know when to start serving your next drink or to stop the auto-serve and prepare the bill, hey they have even seen my family grow up. It really is the epiphany of the
English
Local Pub, and I LOVE IT!!!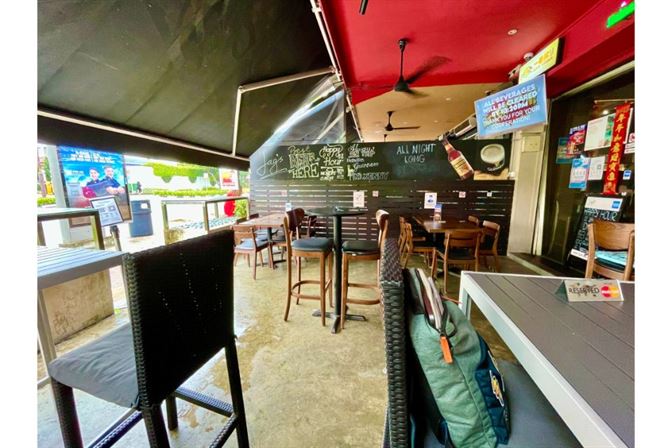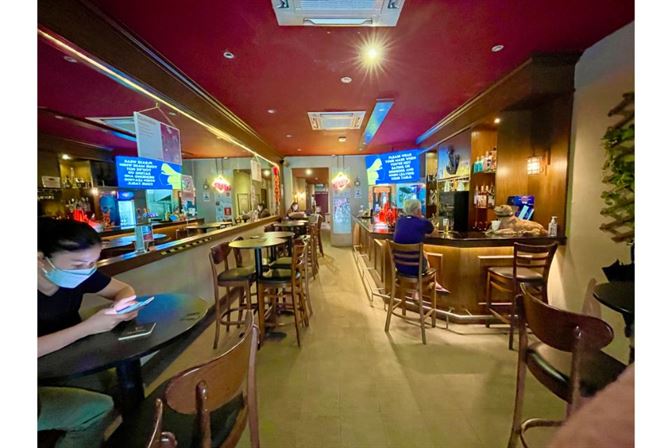 Tanya and the Jag's crew also hold the #1 spot on the table of cheapest beer on the East Coast Road at $8 NET for a FULL-PINT of Heineken. Remember our Best Bars on the East Coast Road review? 
Jag's also have a rather excellent Chef, Vijay, leading the kitchen and offering up crazy good priced bistro food as you'll see shortly. It's not fancy, but it is just so very good. Callouts are their Mac 'n' Cheese which is just a WOW and Jude's absolute favourite, the Pork Belly, Chicken Tikka Pizza (I kid you. not), Wifey's most-desired Sweet Potato Fries and Sambal Squid, their Sirloin Steak, Duck-Fat Fries and my mate Charlie's favourite thing ever – Chicken Tenders.
And that is literally just to mention a few. It really is an excellent menu and priced so very well. I'll give you an example. A recent takeaway dinner of some 5-6 dishes for the family did not even break into \$100 including delivery charge. Now, in Singapore that is indeed incredible pricing.
Jag's really is a bar not to miss on the East Coast Road. In my humble opinion, it is absolutely one of the very best bars on the East Coast, and the best Siglap Bar on East Coast Road.
Pop in and say hi to Tanya and the crew!!! Have a super cheap beer and some delicious grub.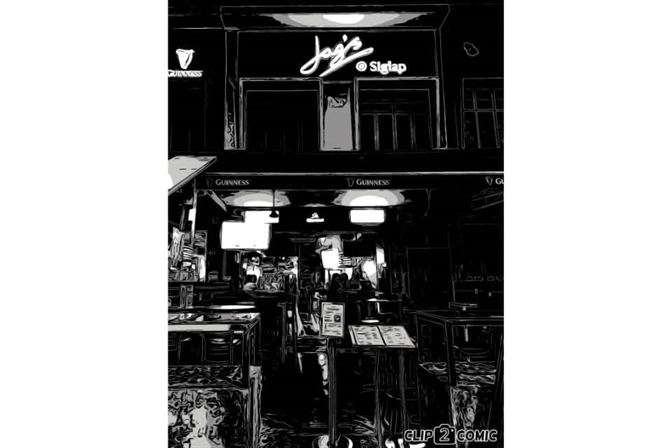 We said they're the cheapest bar on the East Coast Road, well just check out these prices, folks...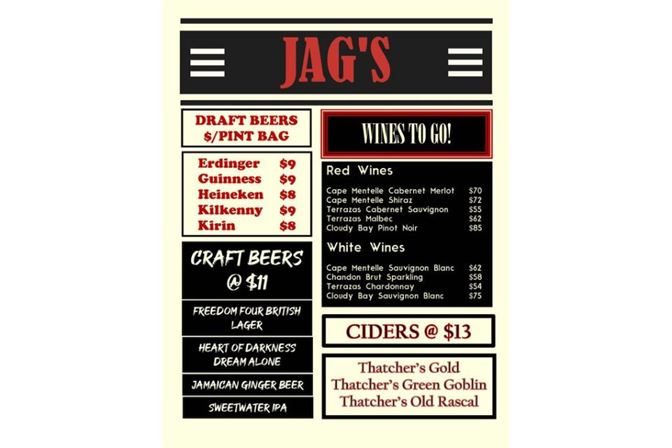 Best Bars on the East Coast Road
Let's hear from Tanya at Jag's Gastro Pub Siglap
Frequently asked questions about Jag's Gastro Pub Siglap Bar, answered by ISLIFEARECIPE-dia...
Let's check out that food from Jag's Gastro Pub Siglap Bar, shall we...? This is but a mere 'snapshot' of what Chef is pumping out daily....
Jag's Spam Fries. You can't go wrong with these, with a mayo and anchovies dip (I think). Yummo!
@ $10
The infamous and World famous Jag's @ Siglap Duck-Fat Fries aka Heart-Attack On A Plate, but so so worth the heart attack – these are awesome.
@ $12
Jude's absolute favourite, and many others too. This is one of the very best Mac 'n' Cheese you will find in Singapore. Truly!!!
@ $8
Yes, EIGHT!!! 
You can have a Mac 'n' Cheese, a pint of Heineken for the same as one pint down Boat Quay. I know where I'm going!!!
My mate Charlie T's all-time favourite. He'll have about three bowls of these in one booze session. They are perfect beer food and so moreish, you just can't help yourself, grab-dip-chomp / repeat!!! Chicken Tenders.
@ $10
Photo borrowed from Tanya's Facebook. This is their seriously super Chicken Tikka. You get one waft of this if someone else has ordered it and hey presto you'll be next. It's gorgeous. Also, don't forget the Chicken Tikka Pizza, it's BONKERS!!!
@ $12 for Chicken Tikka
@ $18 for Chicken Tikka Pizza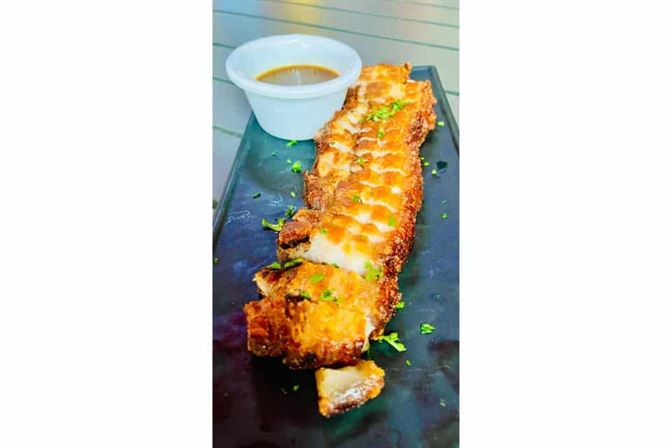 Jag's Gastro Pub Roasted Pork Belly – pork belly braised overnight with crispy skin. This is a cracker. Tender, juicy pork meat topped with stunning crackling that would break the toughest teeth. Then dip in the gravy and it goes up another level. WOOF!!! 
@ $14
Wifey's absolute favourite and an 'always order' when we visit is Jag's infamous Sweet Potato Fries. Legendary!!!
@ $12
Up next is a stunner and so incredibly cheap for what you're getting. A beautiful cooked and seasoned steak – Grilled Angus Ribeye. Australian Angus Ribeye Steak with lemon herb butter.
@ $17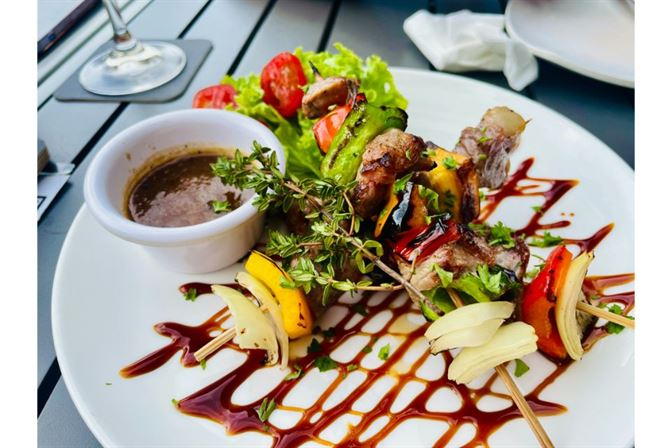 A new one for us that we tried recently and what a better this is. Wifey dived in first and took a pause and said; "It's like butter…" Wow, way to go, Chef Vijay, big compliments for this. A stunner. Grilled Beef Kebab. 3 tender chunks of beef with peppers & onions.
@ $12
Our conclusions about Jag's Gastro Pub Siglap Bar
Exceptional, in a word.
You could spend every night touring Singapore's bars and restaurants in quest of the best cocktails, beers and bars, and we've compiled a list of the best Bars on the East Coast Road for you, but one always stands out for me.
Jag's @ Siglap is everything a local pub should be. In every sense, it is at the heart of the Siglap community. It serves a wide variety of drinks, good-value and delicious food and is run by staff who care about what they do and care deeply about their customers.
It is hard to beat on so many fronts and is the benchmark for other bars and bistros along the East Coast Road, in my humble opinion. Be Proud Tanya and the Jag's crew, you are what makes it so special.
I'll keep coming back as long as they'll have me. Jag's @ Siglap is my favourite bar on the East Coast Road without the shadow of a doubt.
To compare Jag's Gastro Pub Siglap Bar to other Siglap Restaurants & Bars let's have a look at our previous reviews from ISLIFEARECIPE
Connect with Us on Social Media