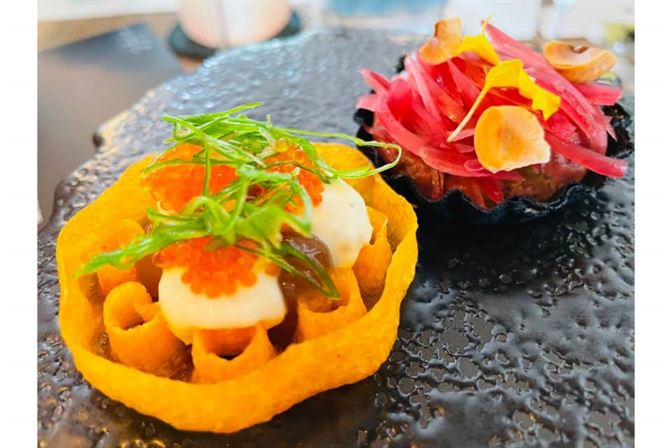 Potato, Tobikio, Black Truffle Creme Fraiche / Wagyu Beef Tartare Tartlet, Confit Yolk, Rakkyo Zuke – two tasting courses on the same plate. 
The potato is going to hit you with textures and little pops and crunches going off all over the place.
Whereas the Wagyu tartlet is more savoury and sour on the flavour front than textural. What a zing yang.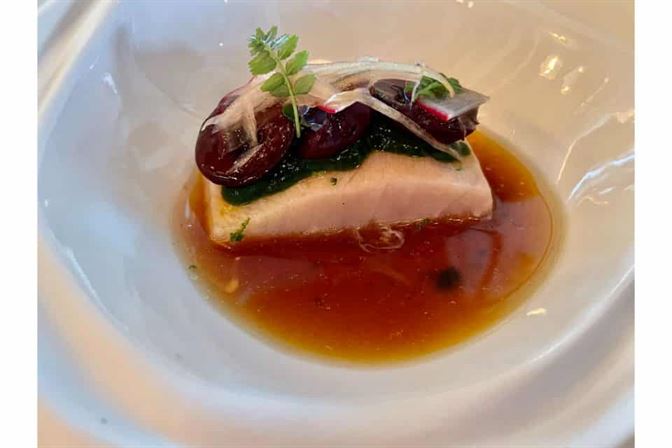 Kingfish, Sour Cherry, Radish, Myoga, Dashi – Sad to say I had to draw the line here and did not touch it due to my continued dislike over piscatorial dishes. I just knew that Kingfish is not going to be one for me and 'donated' it to Frenchie who wolfed it down in the blink of an eye.
Koji Cured Sirloin, Morels, Spinach, Porcini Puree, Perigourdine Jus – What. a stunner of a dish, to look at and to consume. This is deep in flavour. Like really deep, earthy, intense, unctuous flavour. It is in one word – decadent, and I LOVED IT!!!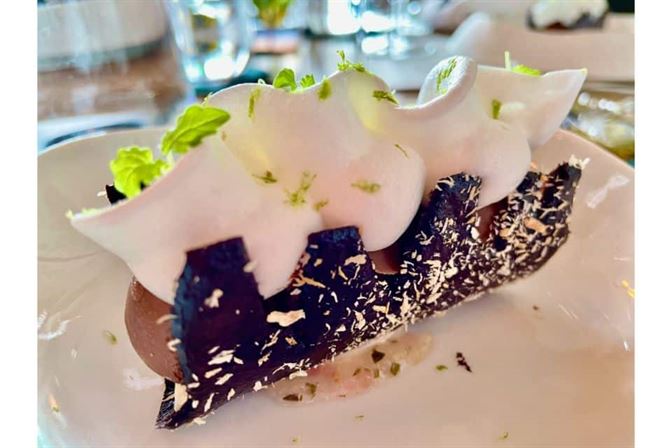 Bounty Paradiso, Coconut, Milk Chocolate, Kaffir Lime Cream – KAPOW!!! I am not really a dessert guy, but man this one got me. Like a deconstructed Bounty Bar on steroids. Savoury & citrus all in one. Almost like a solid cocktail you'd have on the beach.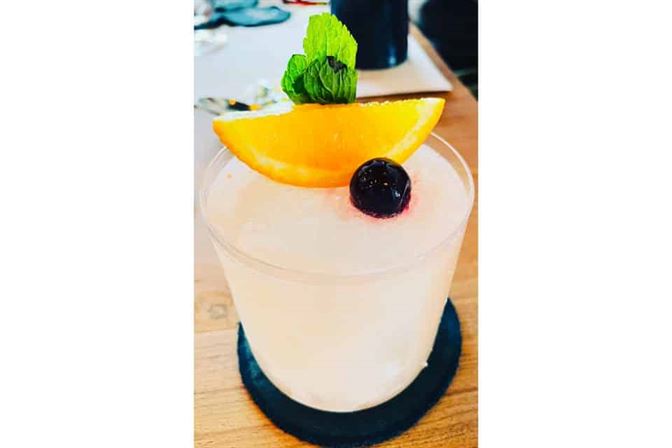 Pinky Gonzalez
My mate Frenchie got me into these. WOOF!!!. t is such a nice cocktail, so very refreshing but comes with a punch, right about when you stand up.
I believe it contains something along the lines of; 1 oz. Reposado Tequila, 1 oz. Blanco Tequila, ¾ oz. Fresh Lime Juice, ½ oz. Orange Liqueur, ½ oz. Orgeat Syrup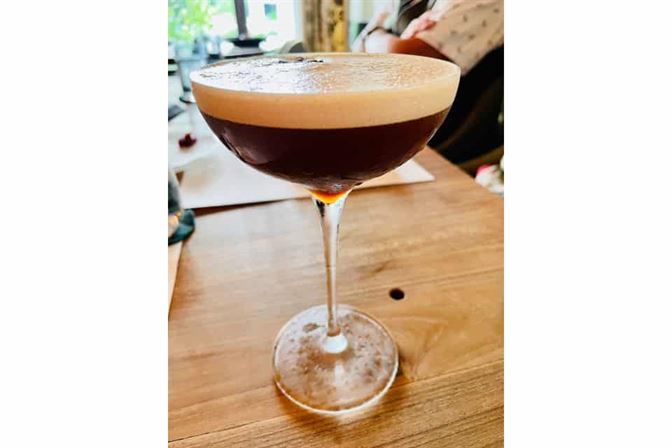 Pharmaceutical Stimulant #2
Whisky, espresso liqueur, cold espresso.
Oh man, heavenly!!!
Yes you can buy your very own Tippling Club Hot Sauce. I have had some of this and used it in anger already. It is seriously good and will go with pretty much anything, but a call out is to have it with BBQ lobster tails or BBQ King Crab Legs. It is INSANELY GOOD.
You can order yours here; https://tipplingclub.com/collections/merch
Here's a dish I did for a ChillaxBBQ on a yacht, just splendid.