Buki Pasoh Restaurant - Clos Pasoh Review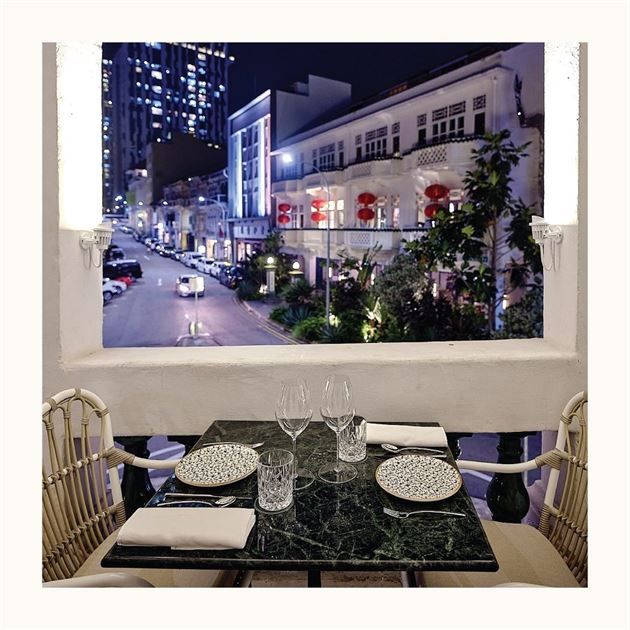 Clos Pasoh what an experience!!
For a Singapore based Foodie like me, Clos Pasoh is a sophisticated take on the French brasserie, situated amid the Bukit Pasoh restaurant enclave where a number of fine dining & cocktail bars have cropped up. The location is where the old OSO Ristorante used to be (now located in Oasia Hotel Downtown, which means I now have to pay Stephane Colleoni a visit at the new location but such fond memories coming back to this location again. 
The Clos Pasoh setting is casual yet refined with unassuming approach to food and wine which is clearly is reflected in both the Clos Pasoh menu and the extra special Close Pasoh wine list that has up to 1,200 labels. 
Seating wise, there is a choice of indoor (aircon) or the balcony (outdoor, probably better at night when its a little more cooling) but what a great view from the balcony it is very romantic I might add.
Two Visits in One Month to Clos Pasoh
You know what it's like, you get introduced to a new place and you want to tell all your friends about it. Well this was one of those occasions.
1st visit was for a friends birthday where I had the privilege of sitting at Chef's table right next to the Kitchen. It's an open concept there and we had an Omakase experience with Louis Pacquelin – Chef Co-Owner of Clos Pasoh and what an experience it was. I can't share too much of this event here as it was a very private affair and one of the guys picked up the tab but below you will see Chef Louis preparing the Tuna Jaw (jowel) which is worth coming for just by itself to be honest which is why I am sharing it here!
Then the Tartare de Boeuf which is the French classic Boeuf Tartare with an Asian Twist as its served in a seared Bao (Bun) and a smattering of thinly sliced red chilis, these went down a storm and with 4 pieces per bamboo basket and 4 guys I think we polished of 3 maybe 4 baskets of them. 
Then the wine selection was off the charts, so that had to be shown off here along side the bottle of G.E. Massenez Poire Williams Eau-de-vie that Chef Louis was kind enough to provide the table which we polished off!
Here are the wines we enjoyed….
Champagne Pascal Doquet Premier Cru 2013 Domaine
Hauvette Dolia
Valbuena 5° – Vega Sicilia
Luce della Vite Toscana Luce 2013


2nd Visit to Clos Pasoh - Two Weeks later
Unlike the first visit Omakase style we opted for the 3 Course Clos Pasoh Set Lunch deal that's such great value at \$49++ per person but then we did add on a few special items since it was Christmas after all.
This lunch was with our very good friends to celebrate the Yuletide so had to be a lovely occasion for everyone.
Now since it was my recommendation we had to step it up but within reason (it was going to be a big day and night)!
Given my recommendations from the prior visit we just had to go for the Tartare de Boeuf (that truly stunning French classic fusion dish), so we went off piste on the Set Lunch menu which I have added below!
We did not opt for the Tuna Jaw but instead decided to go with the Wagyu MB5 Hanger Steak plus increase the wine levels to wash down the meal with, more on that shortly!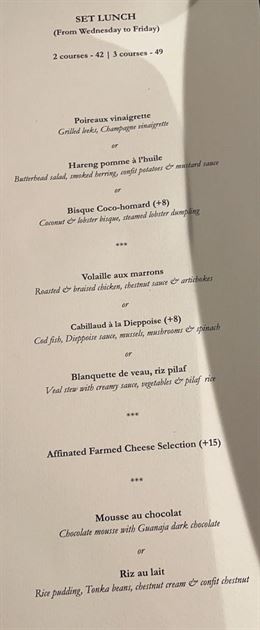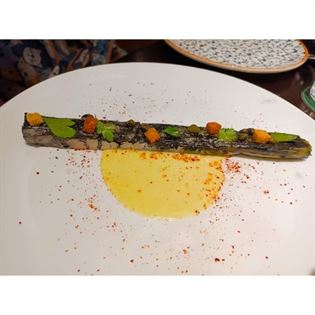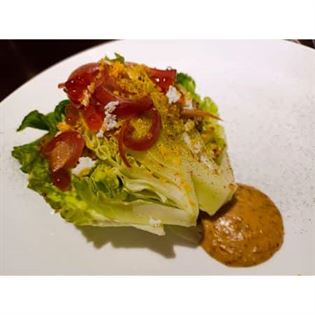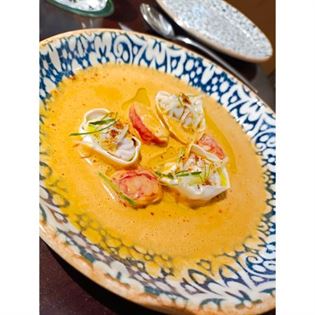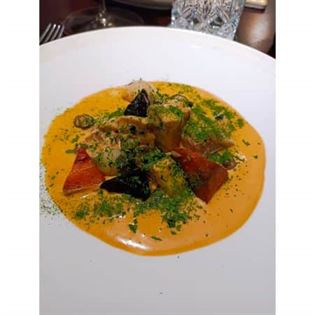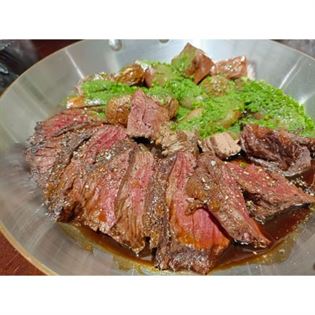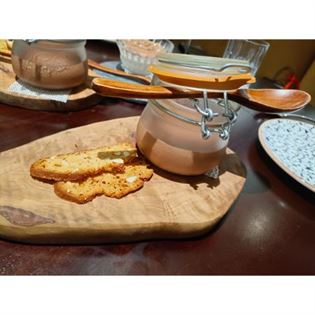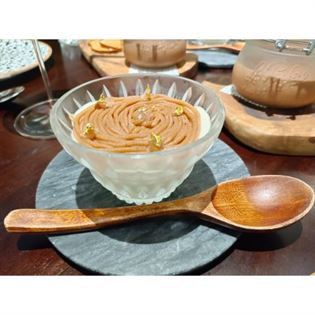 The other Co-Owner is Jean Christophe Cadoret a wine lover and Galiena Fine Wines owner who helped to build the wine list at Clos Pasoh.
When it comes to the wines I always ask the Wine Sommelier but often go with my own palette and instinct because as a good friend and wine merchant once told me "You are a wine expert for your own palette" and so to start we wanted something crisp and light and opted for the 2018 Stéphane Ogier Viognier de Rosine followed by the 2018 Clos Du Mont Olivet Lirac to accompany the Wagyu MB5 Hanger Steak, the latter choice was with the help of the Sommelier.
Close Pasoh Review the Conclusion
I cannot fault not only the food quality but the overall delivery is outstanding, Chef Louis and his team both front of house and back are exceptional and having experiences both I can tell you this is a tight crew that respects their Chef but also works hand in hand to deliver time and time again! 
10/10 from me on this one and yes it's about time I made another visit because I am salivating just writing this and seeing the change in the menu has already happened!
Address &Telephone Number
Address: 48A Bukit Pasoh Rd, Level 2, Singapore 089859
Phone: +65 6980 0672
Reservation: clospasoh.sg