Common Man Coffee Roasters, best Western Brekkie? Not far from it...
Where did I go for lunch today? I went to The Common Man Coffee Roasters.
This is a little off my usual beaten track. Off to a new place for me, with Grant my friend and colleague. A taxi was taken to Robinson Quay, near to work, and near to where Grant lives.
I have to say the food was right up there on the 'price-o-meter', but it was a pretty damn funky place, and the food was seriously good too.
As I sat there it reminded me of days in Melbourne, eating out in the cafe/coffee culture capital. Usually, the decor would be urban in style like this Common Man Coffee Roasters style, with wafts of good coffee and local Australian cider – well hello there Pipsqueak.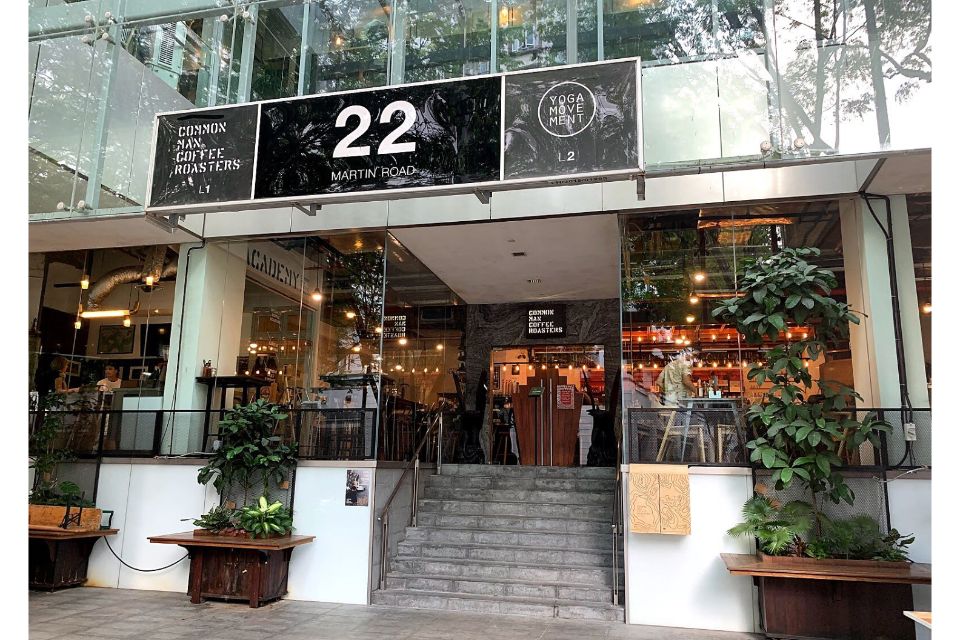 The beginning was a coffee roaster and café concept Common Man Coffee Roasters (CMCR) launched in Singapore in 2013 with a mission to promote specialty coffee across Asia. Five Senses Coffee Australia and the Spa Esprit Group of Singaporewere the primary collaborators.
With nearly two decades of specialty coffee experience, Five Senses Coffee Australia joins forces with CMCR to supply the roasting and wholesale divisions with responsibly sourced, specialty grade green beans as well as important intellectual property (IP).
These combined resources, talents, expertise, and passion have evolved into a thriving cafe, academy, roastery, and wholesale business that serves customers in Singapore, Malaysia, and China.
What did I eat today at Common Man Coffee Roasters 22 Martin Road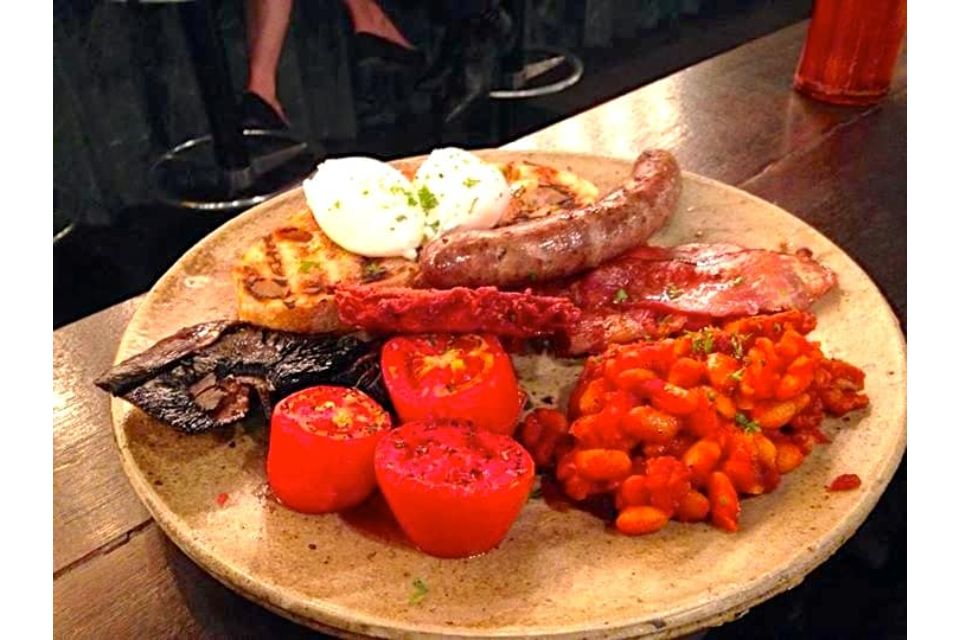 I was at The Common Man Coffee Roasters, at 22 Martin Road.
I delved into the world of Common Man All Day Breakfast. Holy cow this dish was a monster, like LARGE. And so was the price @ $26 for a brekkie… Ouch – this has better be a seriously good brekkie.
In 2022 that has now become @ $30
For that price tag you get;
Now coming to the two best bits;
1x homemade hash brown which had some ham or bacon in it – oh yeah baby
A portion of baked beans, but baked beans cooked with chorizo which is a double oh yeah baby…
It was indeed a STUNNING brekkie and worth every single cent of the $26when I ate, and the $30 in today's money. It was just an incredible breakfast. One to be absolutely repeated when you want that Western food slap in the face.
Here is the Common Man Coffee Roasters Menu 2022
Interesting tidbits about Common Man Coffee Roasters, AKA CMCR
These guys are a premium coffee shop, top-end bistro-style food restaurant, plus;
Let's hear what Common Man Coffee Roasters have to say about themselves...
Common Man Roasters Singapore Toppy?
Come on, I'm a boy from Margate and well used to greasy spoon breakfasts. That's what we call cafes in the UK. You can get a monster English Breakfast for less than a fiver, or you used to be able to. So when I got the bill from Common Man Coffee Roasters @ $26 ++ I was slighlty taken aback.
However, when you tasted the quality of the ingredients and the preparation it was all well worthwhile. I'll call out again those hash browns and beans. WOW!!! No tinned or frozen re-heated stuff at this joint. This is freshly prepared and carefully created to give incredible umami flavours and superb seasoning balance. It really was stellar. 
If you need a Western breakfast 'FIX', look no further. You have three to choose from across the island.
ENJOY!!!
Here's some ISLIFEARECIPE Brekkie Recipes for you to play with so you don't even have to leave indoors
Let's answer those FAQs and most asked questions through ISLIFEARECIPE-dia
Address & Telephone Number
Common Man Coffee Roasters have three outlets in Singapore as at the current time
Address: 22 Martin Rd, #01-00, Singapore 239058
Common Man Coffee Roasters Joo Chiat
Address: 185 Joo Chiat Rd, Singapore 427456