The Famous Seng Kee Mee Sua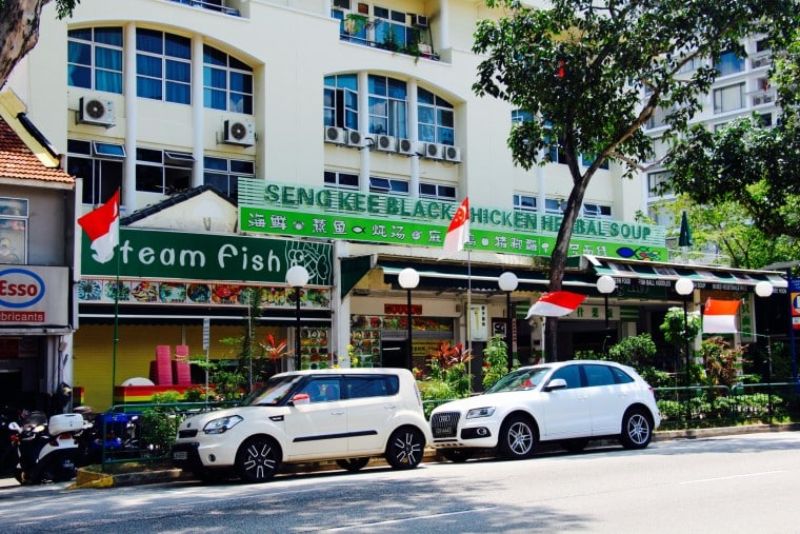 Seng Kee Black Chicken Herbal Soup – get yourself down to 467 Changi Rd and visit the lovely staff. We did this day with our mate Spencer Campbell. A few beers chatting about work and Spencer suggest a wee walk to grab some grub. Well, it started out with; "Do you like liver?" I know right, so not anything to do with Seng Kee Black Chicken. But the liver is there front and centre in the Seng Kee black chicken herbal soup menu, if only I could read Chinese.
Sorry for this Mum, but as you know you did cook yours a little overdone, and that big lump of pig liver looked more akin to an Aero bar because it was all dry and full of holes. Not my favourite thing as a kid, even with some damn nice onion gravy. But this dish at Seng Kee Black Chicken Herbal Soup, now this dish was just incredible.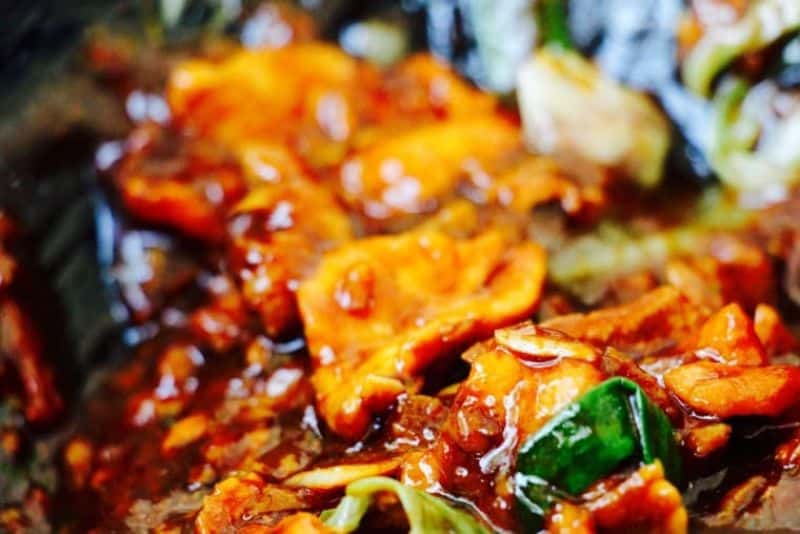 And this is why because this is some classy hawker food court food. This is not Seng Kee Black Chicken, I think this is their signature dish.
Thinly sliced pork, with thinly sliced pig liver, Spring onions, lettuce, ginger, a truly wicked unctuous gravy and some soy with chilli padi to give it some major punch. Wow, and I mean wow!!! This dish would be worth coming back for the very next day. It is a STUNNER. Move over Seng Kee black chicken herbal soup, this should be your signature dish.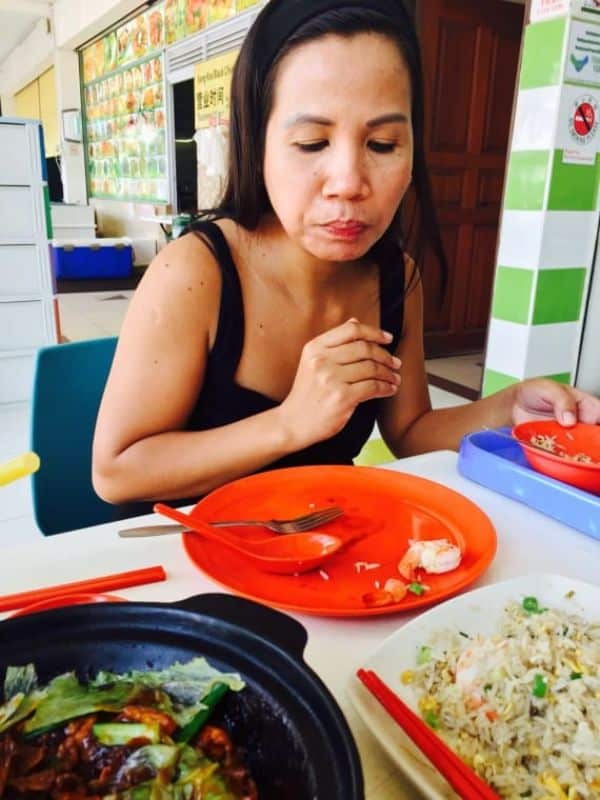 Oh hold on a minute – actually I did haha – I just had to bring Mary to try this. She loves liver, and this is up there with the very best of liver dishes I have ever had. Well done Seng Kee Black Chicken Herbal Soup. You have an absolute winner on your hands here – we'll be back time and time again for this one. Simply delicious. One bowl is enough for two, so it's shares time.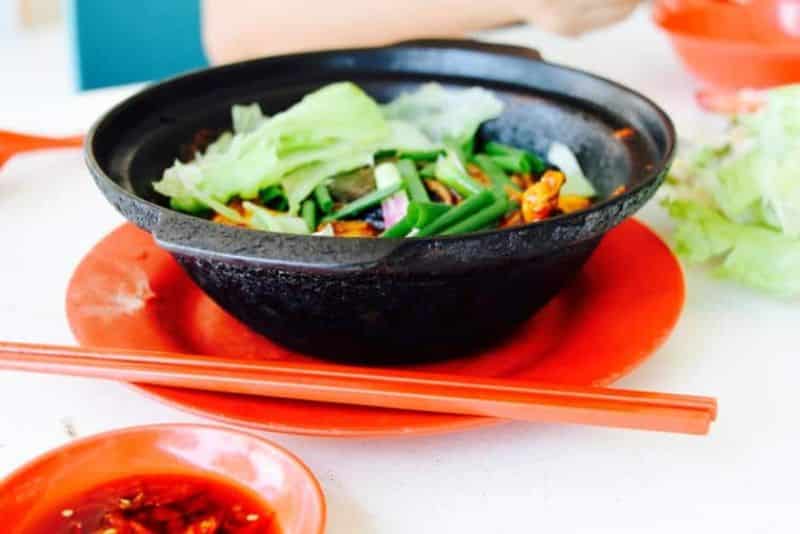 Wow! Sizzling hot straight from the oven – the fabulous and amazing pork liver clay pot. Stir in the vegetables to muddle all the flavours and get that gravy coating all over everything and you'll be very happy. I guarantee it.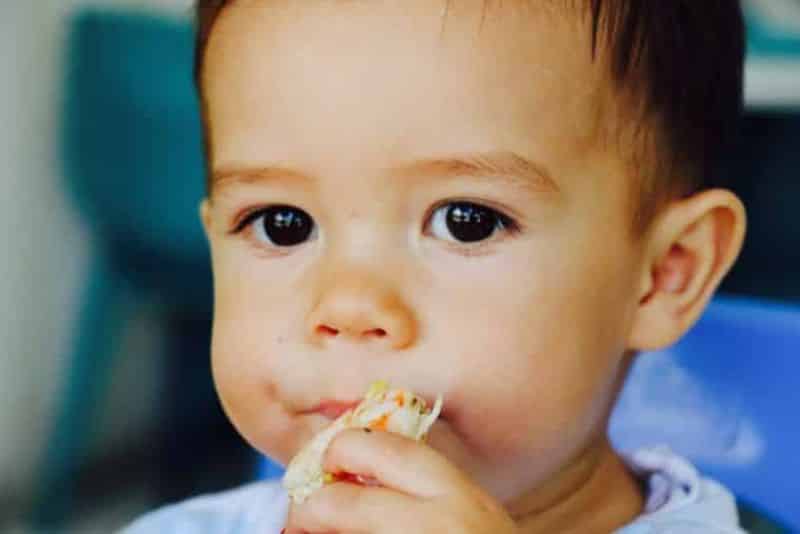 "I'll have prawns thanks, Dad."
"OK Baby Jude."
Funny, he hates prawns now… 2022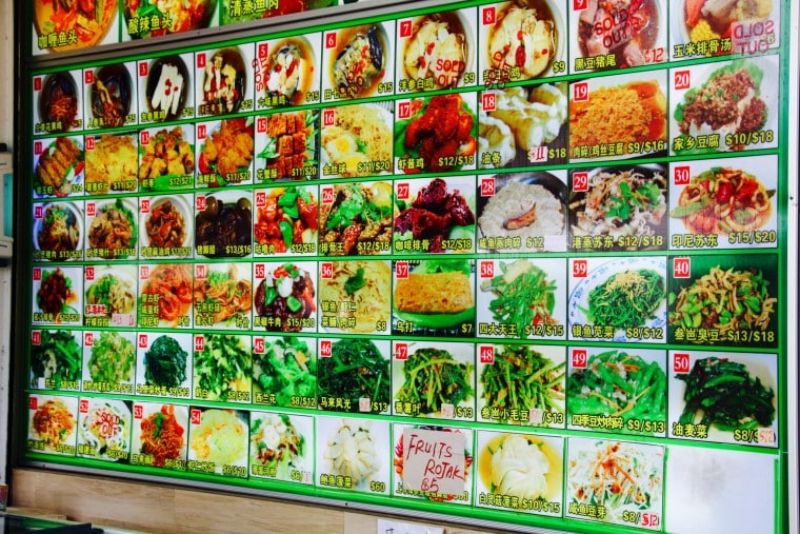 Don't want liver? Quite a few choices on offer folks if not. Notice anything here? OK no menus. You walk to The Wall and choose from there. Now one slight issue you may see there on the menu wall. Yep, no English. So you need to ask for the English speaking staff or borrow Spencer's wife to translate. But as we were there for one dish and one dish only we were groovy and of course, for Jude's prawns, we resulted to a point and grunt.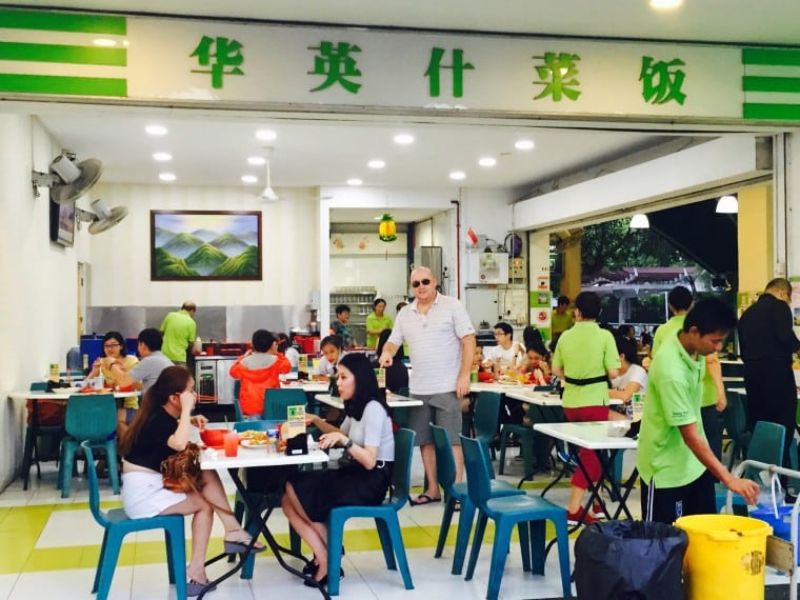 My mate Spencer in his element – "You talking to me…"
I don't know if you can see from the photos but have a look on the tables. You get these little buzzers, more food is one button, a drink is another button – can't remember what the third button was for. Maybe for ice for your bum after the chilli.
Spencer recommends the Seng Kee Mee Sua Soup
Check out this White Seng Kee Mee Sua Soup which is made with wheat vermicelli. The soup/broth is sweet yet peppery, absolutely delicious!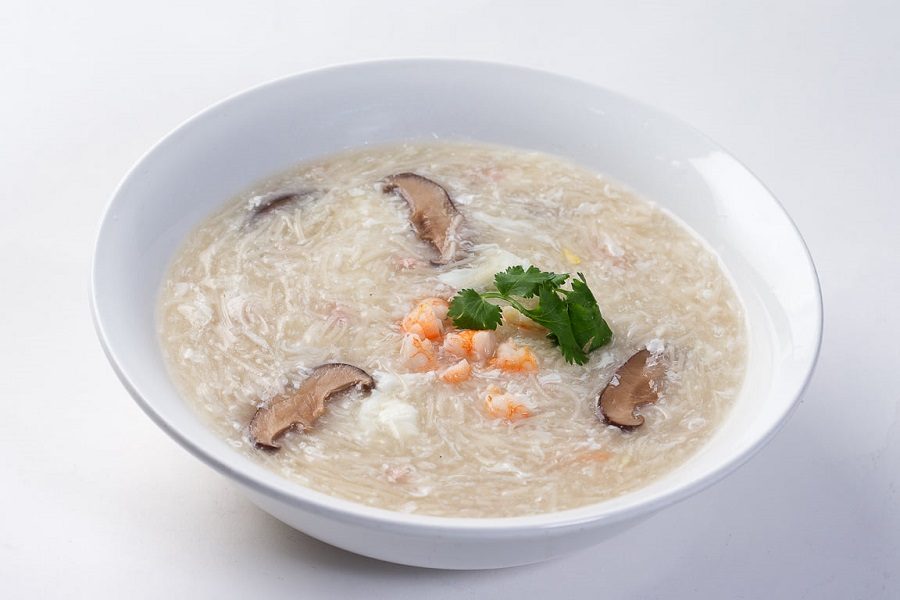 Seng Kee Mee Sua Pork Soup
This is the classic pork liver Mee Sua Soup. The broth is much richer and has such deep pork essence. The pork liver is still a little bloody which ads to the depth of the dish, totally recommend this to anyone traveling to Mee Sua Soup image Seng Kee for a classic pork dish.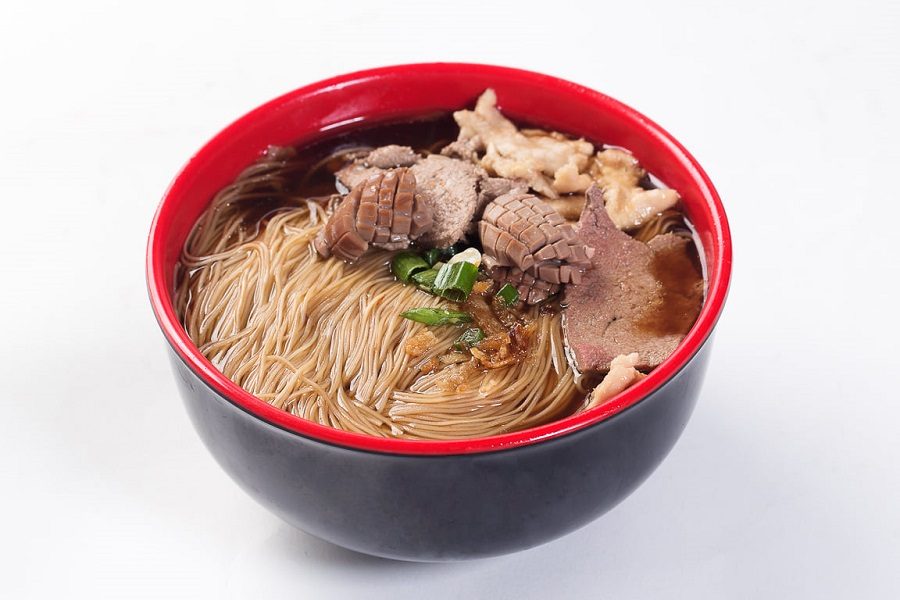 What did Chef Brian think of this incredible meal?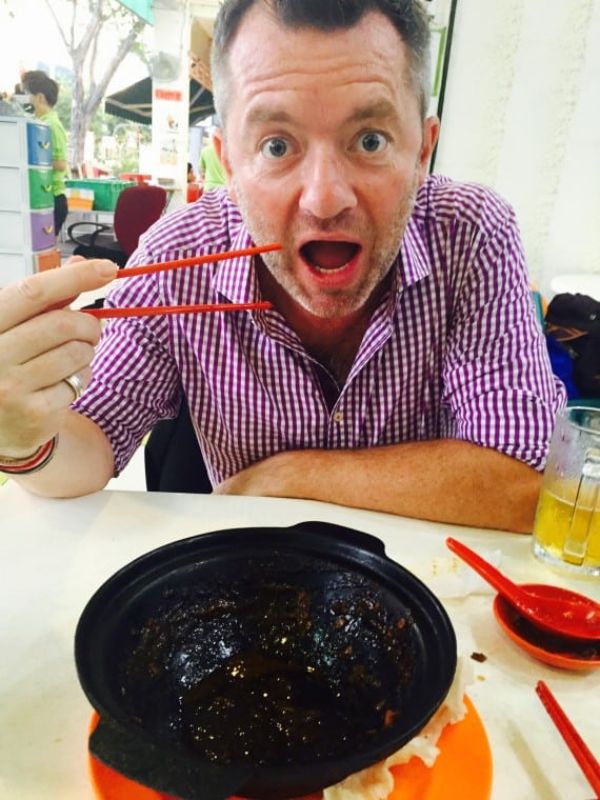 "Oh man, it's all gone…"
If the clay pot wasn't so hot I reckon I would have dived in and licked this puppy clean. So bloody tasty. It's a winner in my reckoning.
Seng Kee Black Chicken Herbal Soup – get down to Kembangan, that's an order. ENJOY!!!
To compare to our review of Seng Kee black chicken herbal soup let's have a look at some other top Singaporean hawker reviews from 
ISLIFEARECIPE
Seng Kee Black Chicken Herbal Soup Address