Tippling Club Cooking Masterclass | Chef Ryan Clift | Singapore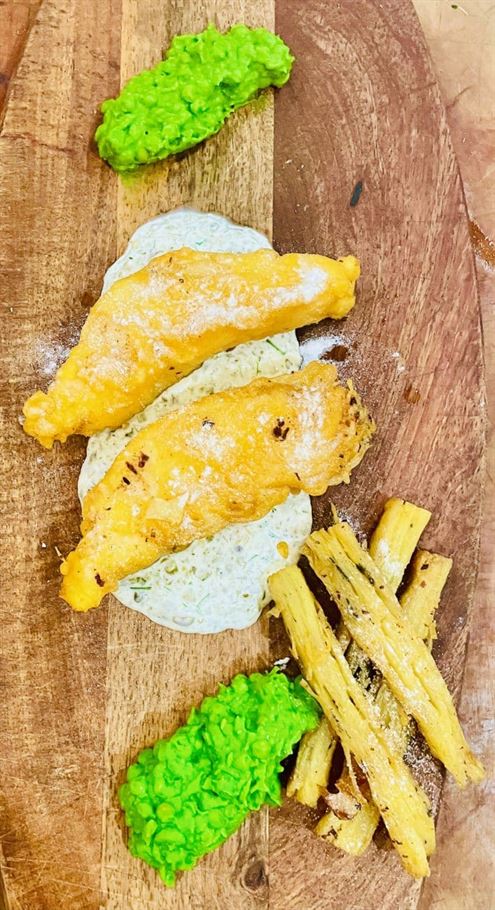 Tippling Club Cooking Masterclass | Chef Ryan Clift | Singapore
You simply have to try this once.
What we did this night was a cooking Masterclass via Zoom with the world-famous crew from Tippling Club, Chef Ryan Clift, Chef Ayo & Mixologist God Andrew.
It was such fun, even including beer and 3 Gin cocktails courtesy of Cambridge Gin. And bloody good they were too. Like seriously good. You sign up for the Masterclass and on the day you get sent a package containing, in effect, a mise en place, of all the items you'll need to make the dishes. It is a GENIUS concept and it was just excellent fun for 5 hours or so. A brilliant night.
MORE PLEASE Tippling Club.
We want more.
This is highly recommended by The Ango Cooking Show.
Very British with Cambridge Gin, British High Commissioner, 3 British Chefs & Mixologist and all the food was very Best-of-British too.
It goes like this;
Scotch Egg. 'w' Bois Boudran Brown Sauce
Cambridge Dry Gin & Tonic – 'w' mint sprig
Beer Battered Fish 'n' Chips – 'w' mushy peas, malt vinegar, tartare sauce
Jabberwock – Cambridge Seasonal Gin, Dry Sherry, Caferitif, Orange Oils
Betty Hardeman's Not So Classic English Trifle
Truffle – Cambridge Truffle Gin, Vermouth, Marasca, Bitters
MUST DO THIS FOLKS.
ENJOY!!!
_____________________________________________________________
If you enjoyed this Tippling Club Cooking Masterclass | Chef Ryan Clift | Singapore and want to keep up with the channel be sure to Subscribe: https://www.youtube.com/channel/UCAGSwHlUmRrsjg8B0OhJPEw?sub_confirmation=1
Connect with me on Socials:
Facebook: https://www.facebook.com/islifearecipe
Twitter: https://twitter.com/Islifearecipe
Instagram: https://www.instagram.com/islifearecipe/?hl=en
Tumblr: https://www.tumblr.com/blog/view/islifearecipe
Facebook: https://www.facebook.com/chillaxbbq
You'll see many many other recipes on the channel and heaps of restaurant and hawker reviews too.
(Visited 7 times, 1 visits today)