Bar Roque @ 165 Tanjong Pagar – Amy's 10th Birthday
I cannot believe this is our first time here. So many of my mates have visited here, and I have been invited, but there's always something… that comes up. You may remember my blog for Stefan's other place, Do-Main at Tanjong Katong. What a knock-out lunch we had there. So as we were towards the city for Amy's actual party it made sense to have her dinner at Bar Roque @ 165 Tanjong Pagar – Amy's 10th Birthday. Chef Stefan promised something special, and I tell you what… well just read on folks!!!
A quick call out first. I am making some guesses here re the food, as Chef Stefan and crew continually change the menu, have new Chef tasting plates, seasonal plates etc. that I can't confirm from the receipt which is short-form, or indeed their menu on-line and 'guarantee' what I am telling you is the actual dish. But I'll give my best shot from the flavour experience – suffice to say its some of the very best food these lips have EVER had go passed them. Be seeing you soon guys!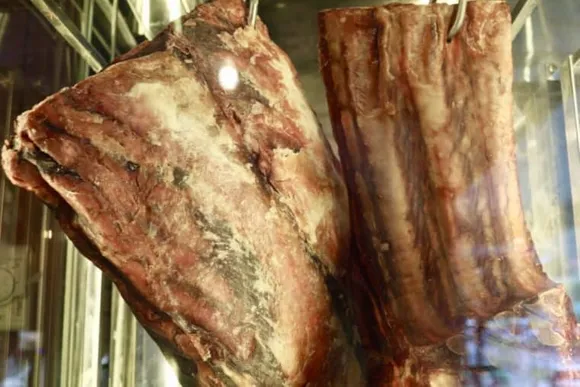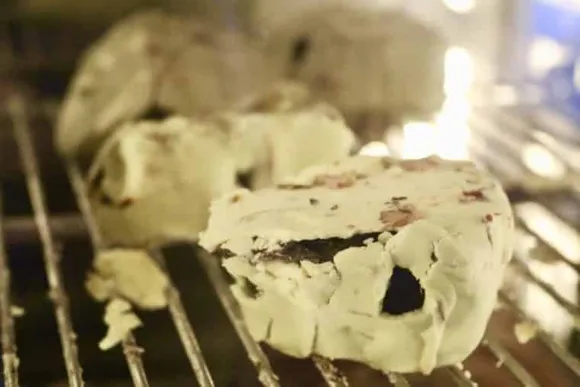 I have to try to remember now – but if I remember Stefan, this is foie gras with butter, slathered over dry aged sirloin and then dry aged further. As you cook the steak the foie melts and then he uses if to baste the steak as it cooks. Seriously! HEAVEN!!!
This surely is a Willy Wonker Steak Factory. Check these cuts out. Finest produce from around the world, turned in to the Bar Roque way!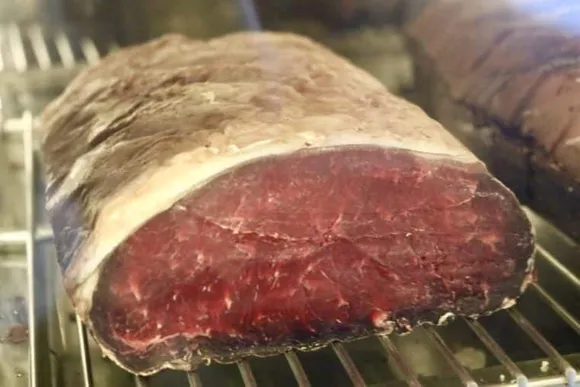 Look at that burgundy colour of the dry aged meat, now exposed after a slab has been cut off. Lots of moisture taken out, and hey presto a major intensified flavour! This is stunning. I want one at home – the whole fridge that is!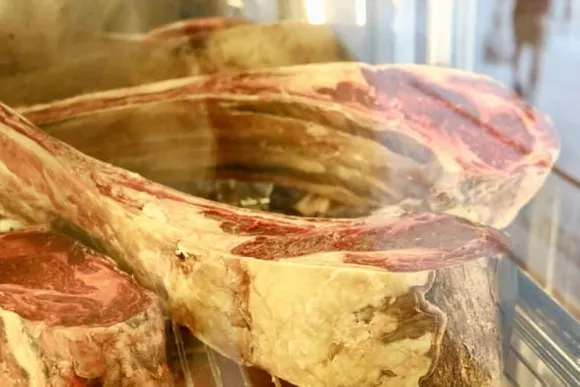 Yeah tell you what Stefan, I'll have the whole shelf thanks! Hi ladies!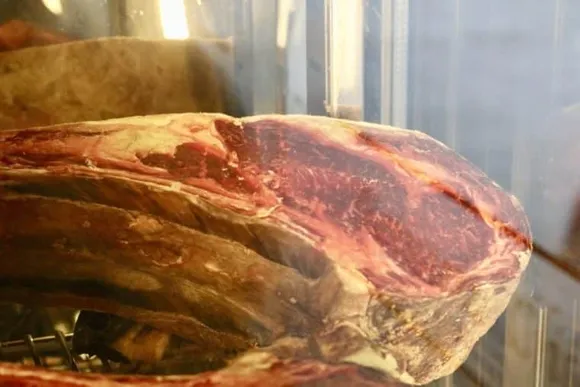 It was worth coming and having Bar Roque @ 165 Tanjong Pagar – Amy's 10th Birthday, just for the contents of this fridge – but believe there are so so many more goodies you can keep exploring time after time.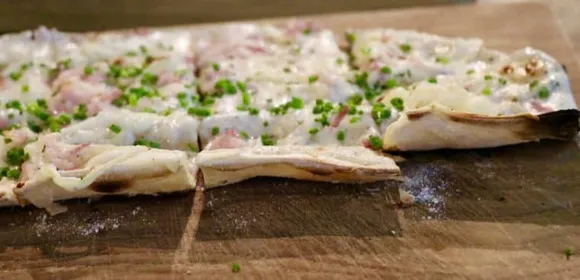 1st up bless him were two superior Alsatian Tarte Flambes. This one was bacon, with herbs and some cream sauce on the very thinnest and crispiest base. I loved this but, what came next…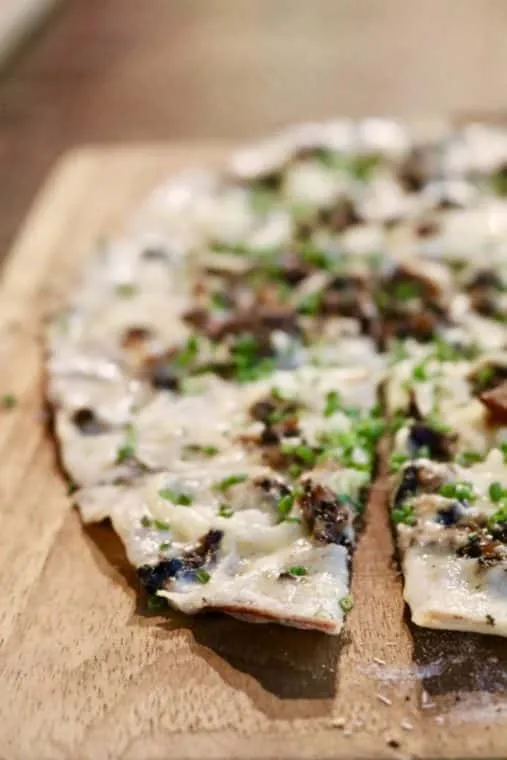 And we have just started! This is going to be a Fred Astaire moment. I can here the music a playing; "Heaven, I'm in heaven…" And then a quick look up again at that fridge, I can't stand up now, that would be embarrassing. This is seriously so very good! Bar Roque @ 165 Tanjong Pagar – Amy's 10th Birthday.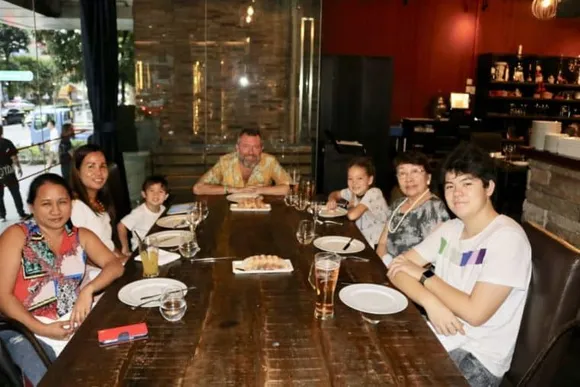 The usual Benetton crowd for us. One English, one Japanese, two Filipinos, two half-English/Japanese, and one half Filipino/English. Go on Stefan, you have the challenge my friend, please this lot, a mixed bag indeed!!!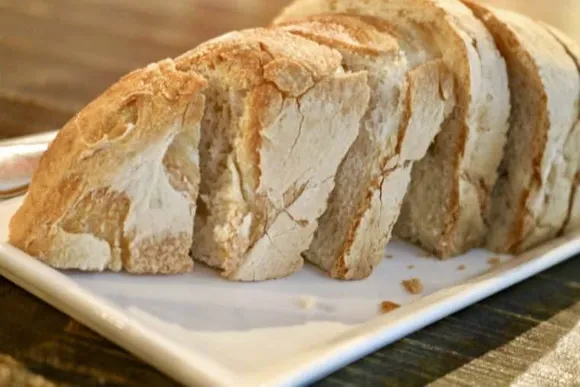 I have really started to get in to really freshly baked bread of late, even taking photos of it for the blog. And here is just another great example that and why. You can't feel the crunch in this, you can't taste the crust and inner difference, and savour the gooey consistency within. For that my friends you know what you need to do, it's simple. We could not stope eating the bread! We even had the server state to us once, these two plates of bread please leave alone as they are for the Charcuterie platter – man that was tough looking at this thing of beauty with a 'no touch clause' applied it. STELLAR breads, same as we experienced at Do-Main.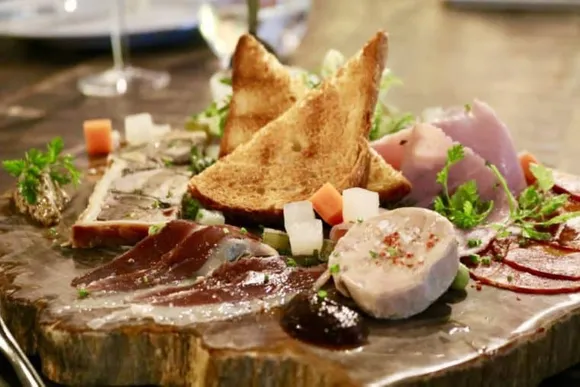 And here is that sublime Charcuterie platter. My goodness. If this was single, I would marry it! The Foie is INSANE. The Duck Carpaccio out of this world! The Terrines, Pates and Rillettes again just to die for. This WHOLE plate was engulfed in a blur of cutlery and bits of bread – what's that film; "Gone in 60 Seconds." Stefan, you should rename the dish. Incredible home-made fair! Sadly I didn't get a sniff of the ham this time mate – it was GONE!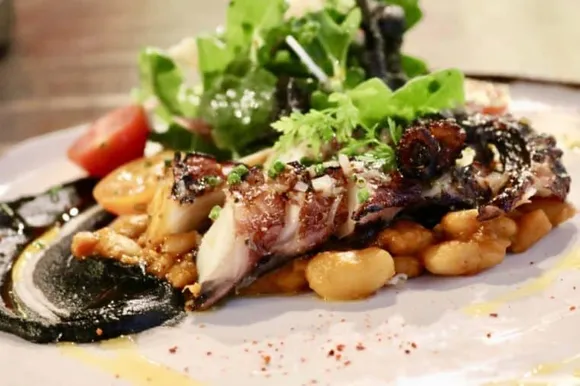 This was the Chargilled Octopus on some beans, with a sauce made from its ink (I assume). The girls chose this – come on you know me, not my bag is fish. Now the report that came back was that the octopus was like butter a perfectly balanced sauce. It got a major thumbs up from all quaffing this down – which was 4 of the table!
If you remember we had the tomato soup at Do-Main, and I seriously nearly passed out it was that good. Let's try this one then, yep two bowls of that please Garcon. So so different. This was super smoky with things like charred carrot in it. But it was another holy shit moment for soup for me. This was NUTS good! Wipe me all over in it and I would learn to be double jointed so I didn't waste any I could not lick off. You want the best tomato flavoured soup – look no further.
Is that just the biggest cracked black pepper pot you have ever seen in your life. Loving that show off! I am so so going to try source one of these for ChillaxBBQ. Bloody brilliant.
Here comes the big bugger beef platter; I with with Beef Wellington, Hanger & Ribeye, Baby Romaine, Bordelaise & Bearnaise Sauce. I would return for more and more of that Baby Romaine as that was off the charts the the meat was sublime – we ended up order two platters ha ha – one medium rare and one well-done. Yep we had split tables.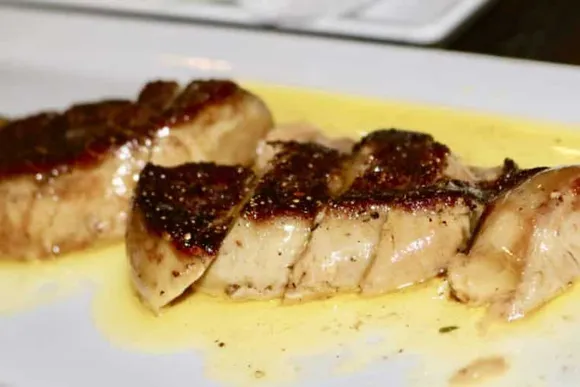 The up rocks the Chef with – here some additional Foie Gras for the next dish. Hmmm Ok we'll have that – oh my I am in love in a big way, sorry Mary. What's the next dish Chef? We all ask with excitement…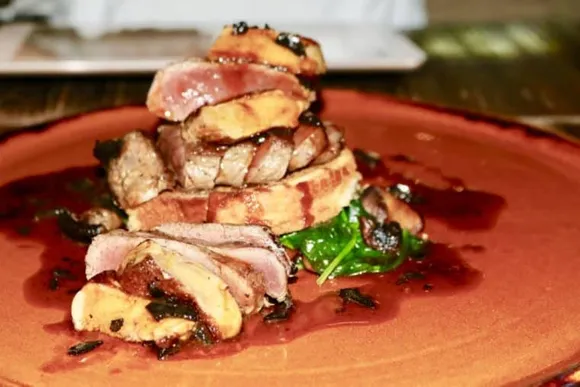 I think this one was the Foie Gras and butter crusted steak, then dry aged, then cooked and basted in the Foie butter. Served with extra Foie, and unctuous sauce on some greens and a slice of toasted bread. Stop the bus. Seriously stop he bus, as I need to get off and shout all over the place about this dish. You simply have to have a go at this. It is deep deep deep in flavour, across the most perfectly cooked steak – I have written a fair bit about it, but seriously when we all tucked in to this we were all lost for words. Hand signals and smiles and eyes to the sky type moment. Absolutely a Die Die Must F@cking Try dish – you just have to!
Here is THE BEST DUCK IN THE WORLD. My mother-in-law, Ollie, myself and even Mary (not a lover of duck) all called this out loudly. Smoked duck breast with mash potato and a fruity jus of some description. We destroyed it. But there was this other piece of meat left, which we had explained to us as the braised duck leg. That piece of duck was the holy cow moment. You literally touched it and it fell apart. Succulent, soft, so flavourful, smoky and then whack the potato and jus with and go hotel 81 for an hour or so for a lay down on your own. You will need it.
And bless Chef Stefan – here is Amy's birthday cake – a stunning chocolate lava cake. A belter! Thank you so very much Chef, it made her night!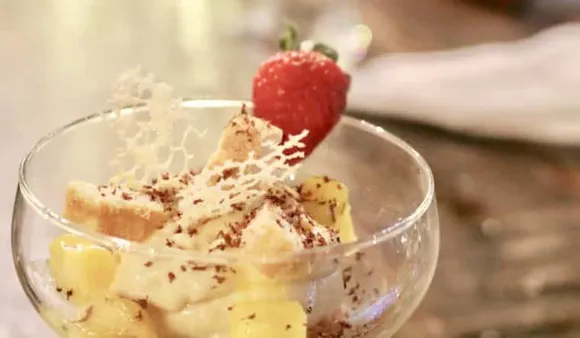 This was another special we ordered. A white chocolate mousse, with mango pieces, and I think white truffle (sorry Chef – now completely bloated and a few pints in). But I can remember the flavour explosion believe me. Not being a massive one for desserts, I normally decline, or go with my standard reply; "Do you have Creme Brulee?" But man oh man was I so delighted to have ordered this – we shared this between all 7 of us. Up there with the best my big mouth has had in it. Decadent mousse, not overly sweet, sour from the mango and then crunch too. Explosions of flavour and texture happening everywhere. Stellar dessert!
So there you have it folks our first foray to see Stefan here. This was Bar Roque @ 165 Tanjong Pagar – Amy's 10th Birthday. I tell you it is up in the $'s, but if you are a foodie and appreciate truly amazing food that perhaps you have not even chosen (it's a Chef trust thing) you have to come here. You simply HAVE to come here. We are still talking about it now a full 24 hours later, and gasping at the photos. Chef Stefan be proud – you have an incredible place and crew. Cannot thank you enough for the birthday experience for Amy's 10th. Have to admit we're all blown away. Make sure you book everyone. If you do go – it is 1000% that you will.
ENJOY!!!
Bar-Roque Grill Address & Telephone
Address

:

 
165 Tg Pagar Rd, #01-00, Singapore 088539