Feeling lazy?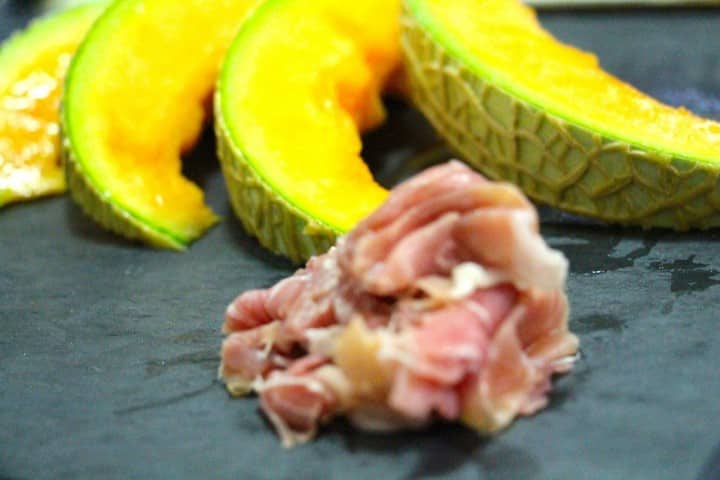 Want to blow some minds?
Want to lay something on the table as a sharing platter that looks simply amazing.
Want to watch every single face at the table do that "OMG!!!" face when they eat.
Read on my friends and read on quick as it is flipping so simple, but man oh man does this deliver.
Good ingredients make this better by way, so don't scrimp get the best!!!
Take 1 Japanese Red Melon (from Yokohama) and cut in half. Use a spoon to scoop the seeds out and then cut in to 'boats'. You want the boats quite thin, so you should get 8 from one half of the melon. Lay these on a serving platter.
Take 1 packet of Iberico cured ham. Slice finely to little strips and then simply arrange next to the melon boats of the serving platter.
Ta Dah!!!
Whack this bad boy in front of your audience and you will be praised and coveted – ha ha. NECTAR!!!