What a cracking Sunday – Bistro by GardenAsia and Sungei Buloh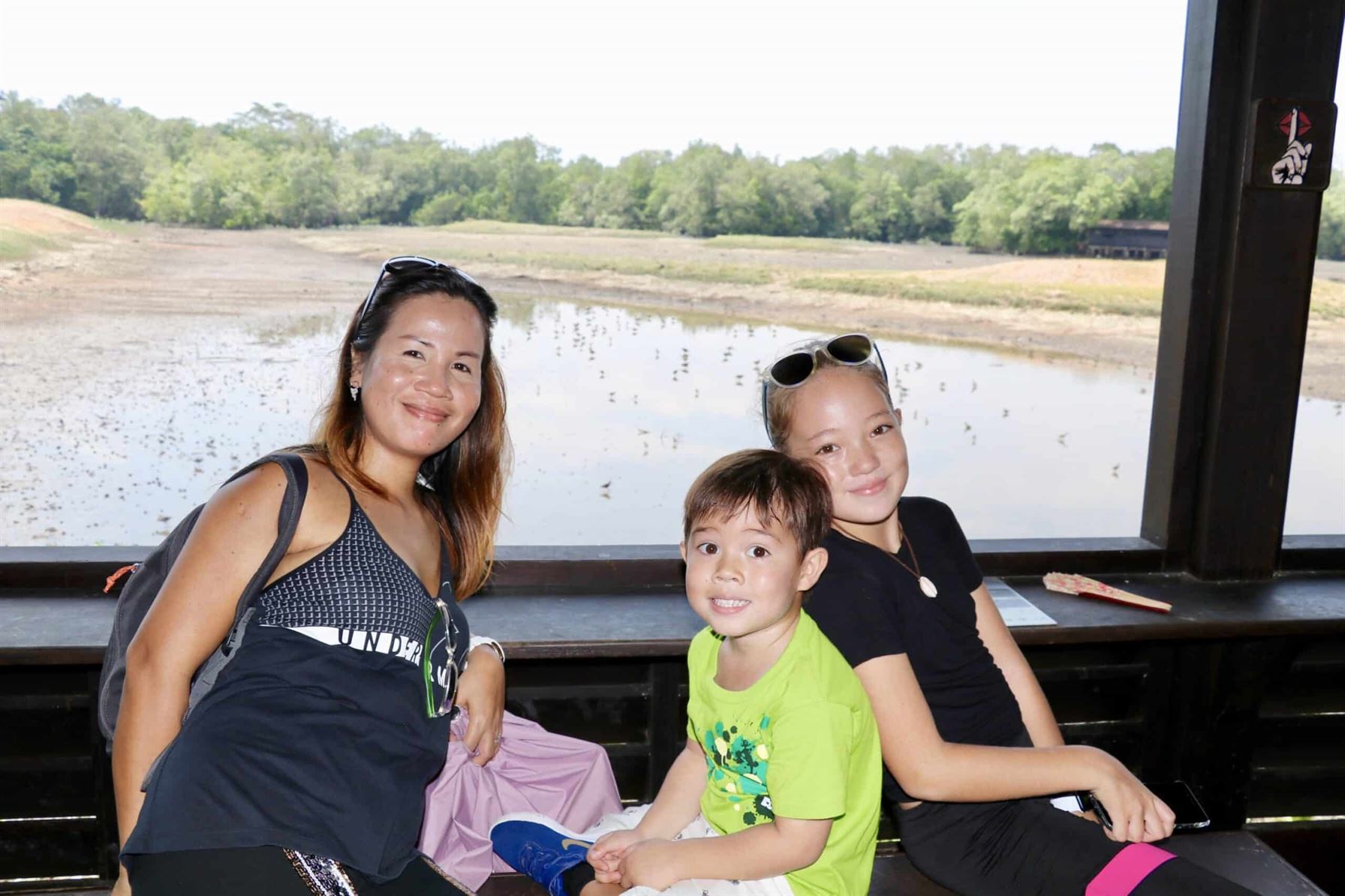 What a cracking Sunday – Bistro by GardenAsia and Sungei Buloh
OK, where we came to today is an absolute ball-ache to get to, but…What a cracking Sunday – Bistro by GardenAsia and Sungei Buloh. Last time we came to Sungei Buloh was like 8 years ago with my Mum. I am trying to find that photo of her with us. So I was thinking of where to go for something different this Sunday? No iPads or TV, fresh air and exercise and maybe something interesting for the kidlets to learn. My choice was made.
It was an absolutely cracking day. I asked Amy to scout out some local restaurants, which she did. "Three are very close Dad…". Good, I had a double check. Yep, two of her choices were across in Malaysia. Close, yes, if you are a good swimmer. Anyways, one of the three did indeed look cool – Bistro by GardenAsia. Looks different we all thought.
So the start of What a cracking Sunday – Bistro by GardenAsia and Sungei Buloh, was me making breakfast for the gang all ChillaxBBQ like. So two slabs of Wagyu Sirloin, one to medium rare for Ollie and I, and one well done for Mary and the kids. Add to that some fried eggs. And to finish her off two hulking lumps of roasted bone marrow. Breakfast of Champions methinks. All served on a huge serving platter – oh yeah baby. That's set them up for the day ahead.
Then it's into a taxi for 40 minutes or so. Miles away to the top of The Red Dot. A stone's throw away from Malaysia, as you will see shortly. The beautiful outdoors of Singapore. What it used to be like when Raffles 1st stepped foot. You can imagine Kampongs everywhere. What I can't imagine though, is how hot would it be wearing the clothes Raffles would have been wearing. OMG!!! I'd be sweating like an I don't know what!!!
A sad thing to note is that 80% of Singapore's natural landscape is now gone and replaced with concrete. That's progress for you. That's why I do love, in Siglap, a montage of photos in black and white of Siglap as a Kampong. And yes, Siglap used to be by the seaside. It must be my 'boy from Margate' thing attracting me there. Sad though!!!
This place really is awesome – it's like a little village. The restaurant boasts; "Our Chefs indulge one and all with this menu of Nature's best." I like that a lot.
Nestled in the ends of nowhere Singapore. We literally went one corner to the other of The Red Dot today. Look them up at 240 Neo Tiew Crescent, 718898. Or give them a tinkle at 6898 9111.
The Bistro is just one thing at the place. I really really like this place more and more. We'll be back for sure. The concept comes from the Nyee Phoe family business, and they call it HortiTainment. Genius. I'll share some of the interesting ones.
Bistro by GardenAsia – brilliant, no frills place. I'll share much more in a second;
FarmStay Villas – yep it's staycation time folks;
You can have weddings and corporate functions here;
Across the road, you have Koi Carp farms;
You have a prawn and normal fishing ponds – maybe next time;
There is even a frog farm – yep mainly for supplying the restaurants, but also for kids educational frog tours (I kid you not); and
A 10-minutes walk down the road is Sungei Buloh Wetland Reserve.
CLICK HERE AND YOU CAN SEE THE MONSTER SWIMMING…
So there you have it folks What a cracking Sunday – Bistro by GardenAsia and Sungei Buloh. If you have kids and you want them off the electronics this is a must do the day. We had a blast. The lunch at Bistro was amazing and so surprising. The Wetlands were stunning. Two crocodiles too made this an awe-inspiring day. Get on it, cos you and your kids will absolutely – ENJOY!!!
Is Life a Recipe YouTube Channel
(Visited 1,381 times, 1 visits today)