Lunch @ The Bellevue Resort, Panglao Island, The Philippines
The Bellevue Resort, Panglao is one of the Best Bohol Restaurants
Today was the day that Amy and I get to take wifey to have Lunch @ The Bellevue Resort, Panglao Island, The Philippines. I think this could be my absolute favourite resort hotel on Panglao. It's not closed off like The BBC, it does not have the HUGE scale of Hennan, and it is way cheaper than Amorita. And it is just a quality place.
The staff are super friendly, the beach is exclusive, the views are stunning and for this blog, the food is out of this world. Check this place out. Wifey was VERY happy that we brought her here.
Give them a call and check-in so you don't have any security issues on your day of visitation;
Remember Amy and I stayed here for one night before sister's wedding? Have a look HERE for that blog.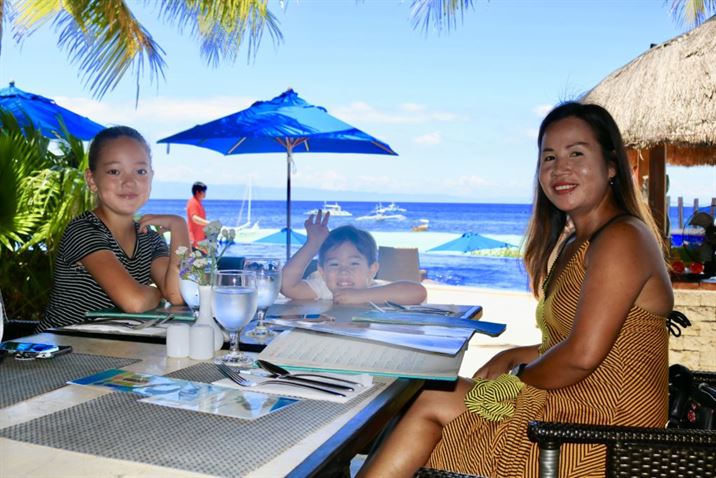 All washed down with some icy cold Pilsens. Can it get any better, I challenge you. Lunch @ The Bellevue Resort, Panglao Island, The Philippines is simply one of the best on the little island.
I would consider it an absolute MUST do if you are visiting here. If you are staying at the house it is about a 20-minute van ride away. But what a chance to sit on a talcum powder beach, with topaz seas in front of you, boats skipping over those seas, happy families with you, majorly attentive staff, and superb sublime food hitting your mouth.
See what I mean? I challenge you. This is a food experience in paradise. Get here, eat, and – ENJOY!!!
Follow Us on Social Media for More Updates