Saigon Sandwich, Katong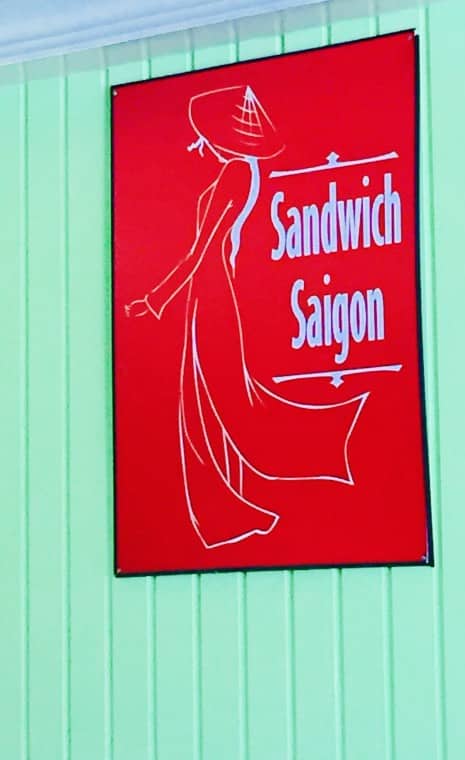 Ever tried the Vietnamese sandwich, Bánh Mì? No? Well if you have or you haven't you simply must get over to Katong and eat at Saigon Sandwich, Katong. This small unassuming restaurant is located at 93 East Coast Road, sort of opposite I12 Shopping centre. So bored of shopping, a little hungry? GET HERE, that's an order!
Daddy-pedia time – Bánh Mì is a generic Vietnamese word for bread and wheat. Originating from the good old French influence the bread for the sandwiches take the form of a short baguette, but it is a lot lighter and airy than the French variety – and you will really experience that at Sandwich Saigon, Katong, as they bake their bread every single day on-site starting at 0500am, before most of us, have an inkling or waking up.
This place is owned by Kelly, whose family apparently operate a Bánh Mì factory in Vietnam. She uses her very own family's recipe for the dough to then bake the baguettes at that ungodly hour of 0500. What does the 0 stand for?
OH MY GOD IT'S EARLY.. (thanks Robin Williams – RIP)
I love her company goal; to provide fresh, healthy and authentic Vietnamese food to our customers. And boy does she live up to her company goal – this is great food. Let me show you some of what we ate.
Starting with one of the very best sandwiches this gob has ever had in it. Kelly's famous Saigon Special. Man oh man this is good. Look at that baguette. See what I mean about the light and airy, but with an outside, that has a crunch like biting on ice. It is simply the best ever. Well done Kelly and Saigon Sandwich, Katong.
In here goes; Roast beef, pork belly, coriander, cucumber, pickled & shredded carrots, daikon and her very own homemade fish sauce (you have to try it just for that – incredible) and then I command you to add the additional pate. I tell you what my friends you have just ordered the very best sandwich you will likely ever have.
I simply cannot go to a Vietnamese restaurant without trying the Pho Bo if it is on the menu. And yes at Saigon Sandwich, Katong they do indeed have a variety. Again I went with the special, or Buddhist variety "make me one with everything". Pho Bo is an institution for me. I have eaten this all over the world, I love it. Painstakingly difficult to make though. Have a go at my very own Pho Bo recipe @ The one here though is damn good – so perhaps save you the hassle and time to do it – all you need to do is jump on a bus.
And there you have it my review of Saigon Sandwich, Katong. Kelly and the staff are doing an amazing job here, the food is so very fresh and flavourful. Just wonderful. I truly suggest you do come here and eat, and believe me you will eat well. You never know I might see you there, as we'll be back.
ENJOY!!!
Connect with Us on Social Media