Mykonos on the Bay is an incredible Greek Restaurant on Sentosa
Mykonos on the Bay, what a Great Find! 6-months into Covid and I think everyone is realising just how bloody small Singapore is now because we have no breaks away from it. No long weekends to the chaos of South East Asia on our doorstep anymore. It's like doing quarantine in a big room, but just a room of 50×27 Km. We needed to get somewhere else. I saw some mates of mine hit this new beach/sea view restaurant called Stella Seaside Lounge down Changi but we could not get a booking. So a quick search on Google and I found a few and we chose.
It felt like we had left Singapore for a day @ Quayside Isle. Well, a lazy long lunch because it really did feel like we had left Singapore, sitting there admiring all the superyachts and the like, mixing with the Sentosa Islander-folk. We were very impressed with where the restaurant is located as Quayside Isle is fricking awesome.
You surely do pay for the experience. We ate a lot, absolutely agreed, but this was one of the most expensive meals we have had in Singapore. They are charging $16++ for a pint of
beer
for example. WTF. I get a pint for \$8 net in
Siglap
, but I do get having a price-hike for where you are eating, but double the price and ++ is obscene. Really way over the top. I'll share some pricing in the Mykonos On The Bay review below. It does make me giggle that
Sentosa
Cove residents get a 10% discount on food. Hold on a minute, it's us that can't afford to live on
Sentosa
that need the discount surely, and we have the cost of getting there too. Perhaps the additional cost is for this;
Top;

best 5 Greek restaurants in Singapore
10 best restaurants with a view in Singapore
15 restaurants for the best romantic dinner in Singapore
Mediterranean restaurant in Singapore by Top in Singapore

Best Restaurant in Sentosa by Best  in Singapore
Anyways, moan over and back to the lunch.
First, though let us hear from Mykonis by the Bay;
Mykonos On The Bay is an extension of co-owners Executive Chef Mauro Muroni and General Manager Gerri Sottile's time in Greek Tavernas around the Hellenic Islands in Greece. As part of the Mangiatutto Group of Restaurants, our focus is on authentic Greek cuisine using the freshest and finest ingredients."
So lovely to see a family photo with smiling faces in this Covid-19 world we now live in. The eyes have it…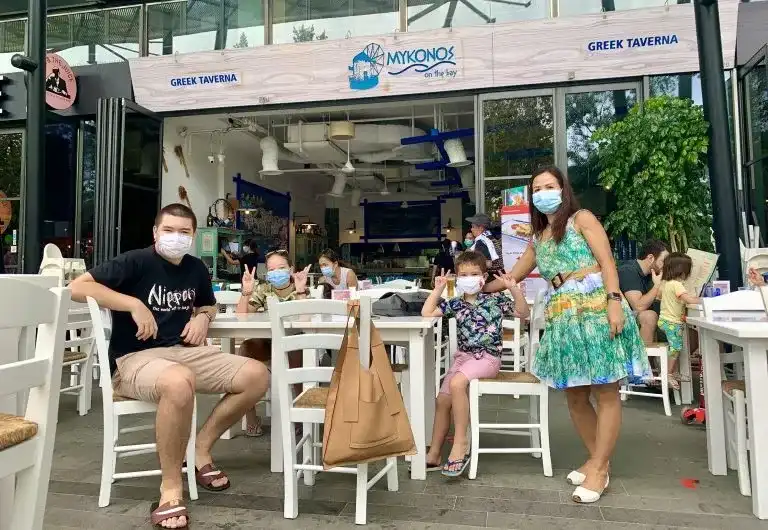 "When you're smiling, when you're smiling…"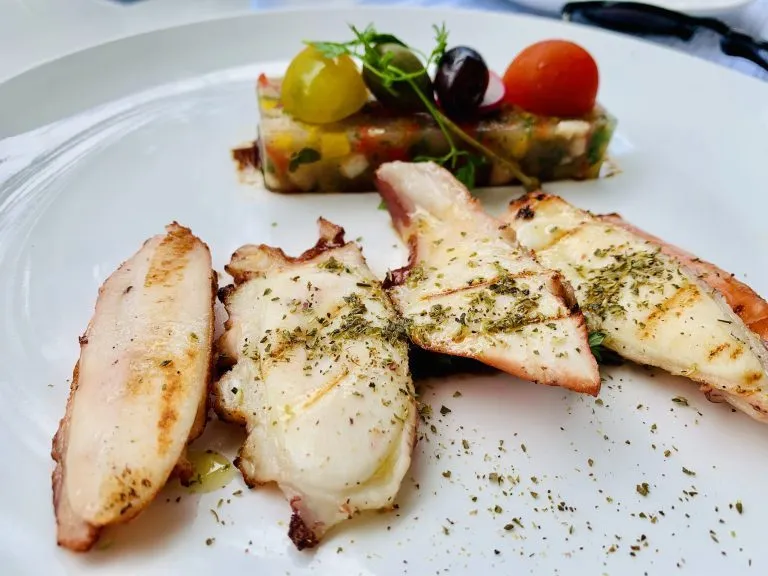 Try and pronounce this dish. Htapodaki. Yeap, AKA char-grilled Mediterranean octopus, and pickled octopus terrine. Now that terrine you can see at the back is bloody unique because I have never ever heard of that before. A stunner of a plated dish with flavour and textures going off all over the place. Top drawer dish, and great work Mykonos on the Bay.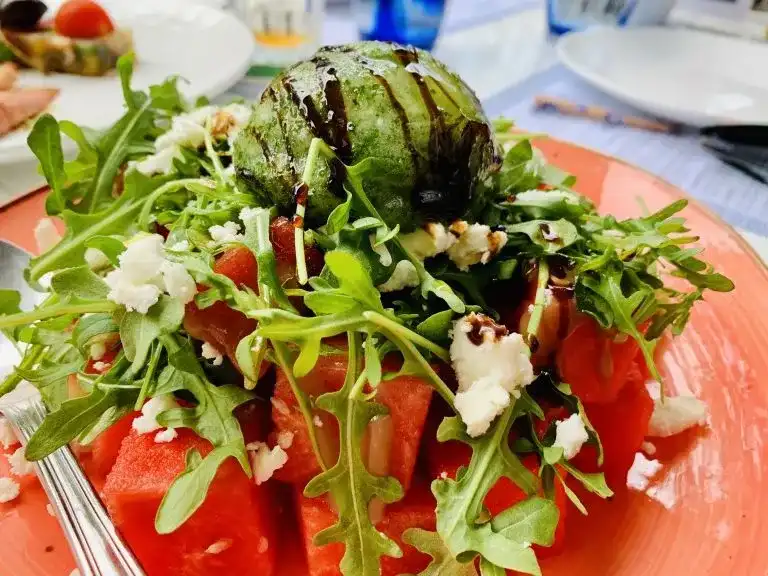 Do you want a unique super-refreshing salad then look no further than the Watermelon Salad 'w' Feta. A tad of an underplays with the wording in the menu because this is incredible. See that green on the top? It's sorbet drizzled with balsamic and not just any sorbet because it's mint. Holy cow! So they say; "refreshing watermelon bits, tangy feta cheese, mint sorbet, arugula, aged balsamic vinegar." Yeah, it's complex and bloody good!!!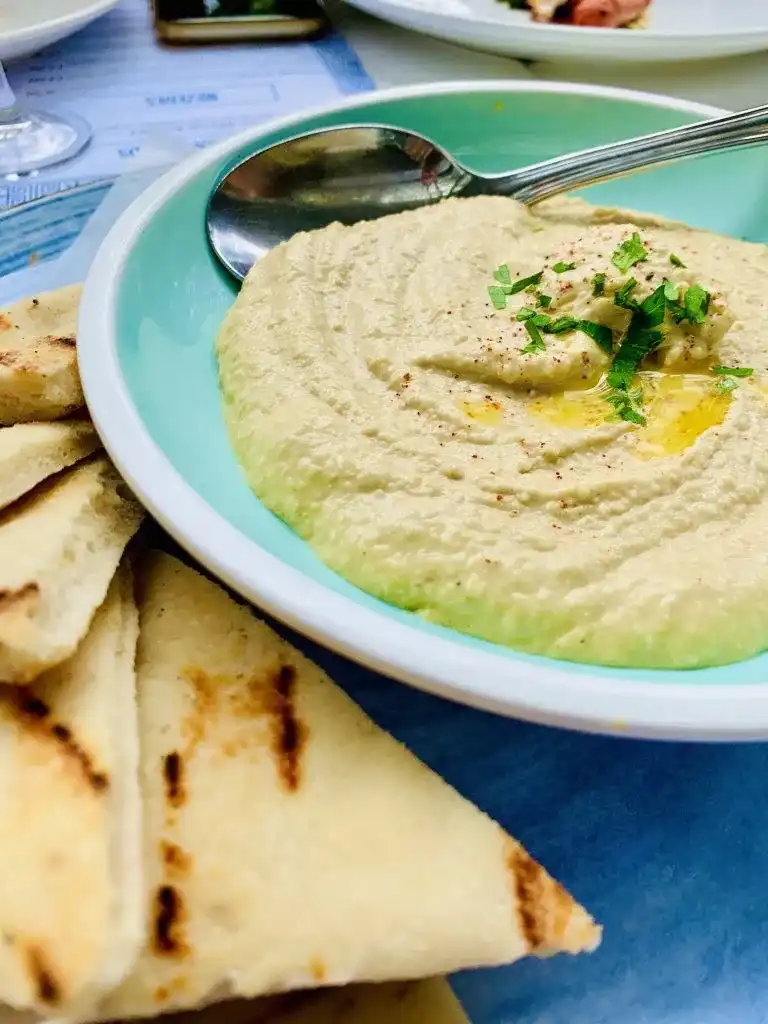 Without a doubt, the very best Hummus and Pita I have ever had. Soooo nutty in flavour and it is off the charts. I read on the menu that they use sesame paste and lemon juice with chickpeas and garlic. Well, there you go because it is heavenly and it is about the same price as one beer here, bargain!!! Did I mention the $16 beers?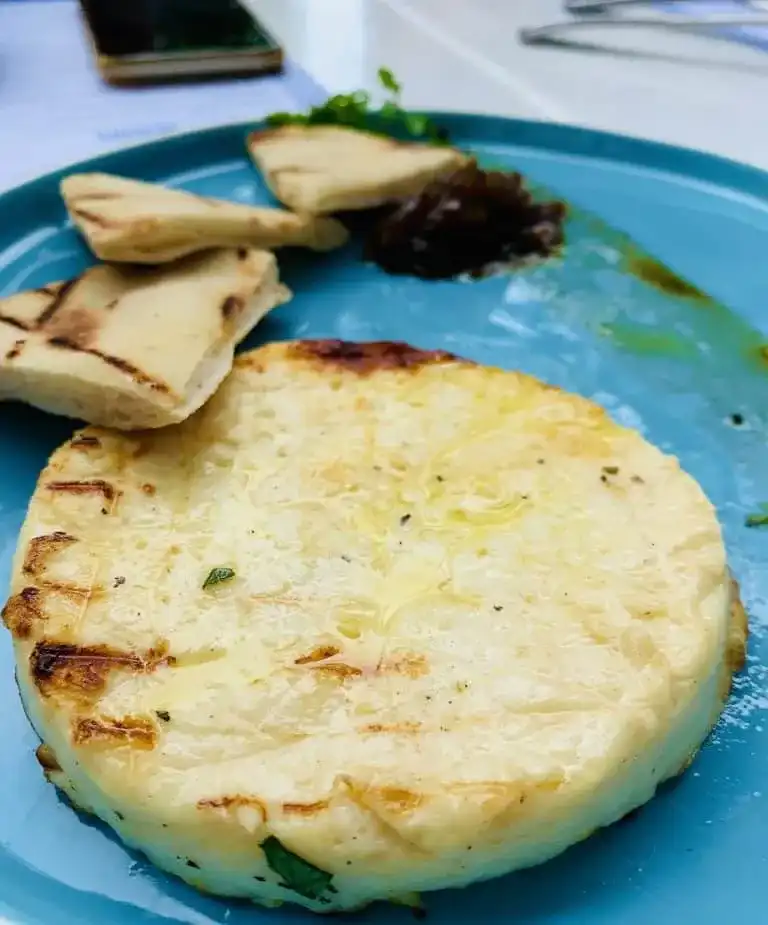 Up next is the very best Saganaki I have ever eaten in my life, including sitting on waterfronts in Greece because this is just bonkers good. In the menu, it states it as Graviera Saganaki, but I think we ordered the special of the board. Hey whatever, it was absolutely fantastic squeaky cheese. It states it is glazed with ouzo and lemon juice. I'll have that every day of the week because it is so creamy and so savoury all in one mouthful. Just incredible! Nice one Mykonos on the Bay team!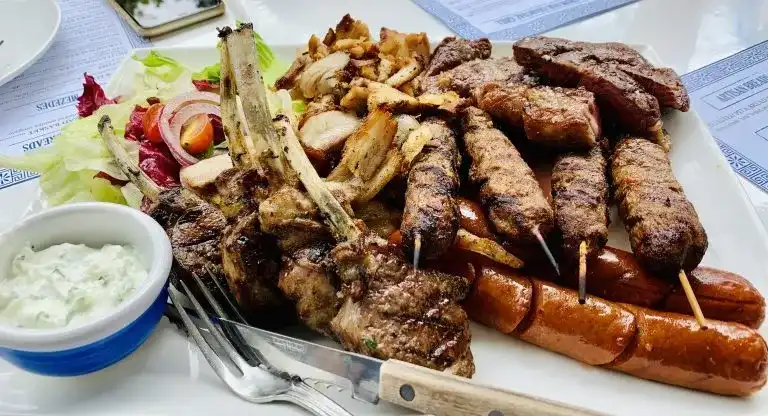 Then we went a bit over the top ordering two huge meat platters despite the recommendation of the server. Yeah, we ate with our eyes. This is a 4 pax platter. This is a LOT of meat. The Mixed Grill Platter. Chicken sausages with enough chilli to burn your cat a new one. Lamb chops. Gyros shaves (yes they have a Gyros spit out the back). rib-eye steak (absolutely a stunner of a steak). Minced lamb skewer and a tonne of chips. OMG!!! Food coma just looking at it.
So because we ordered that monster platter, how about we also order Pita Gyros. Yeah, why not. It's official we have massively over-ordered. But this is so flipping good. Like A++ good off the spit out the back. Holy cow (pig) this is amazeballs good. They state, and I wholeheartedly agree; "mouth-melting pork belly shaves, sweet onion, tzatziki, pita bread served like a platter…" Soooooooo good!!!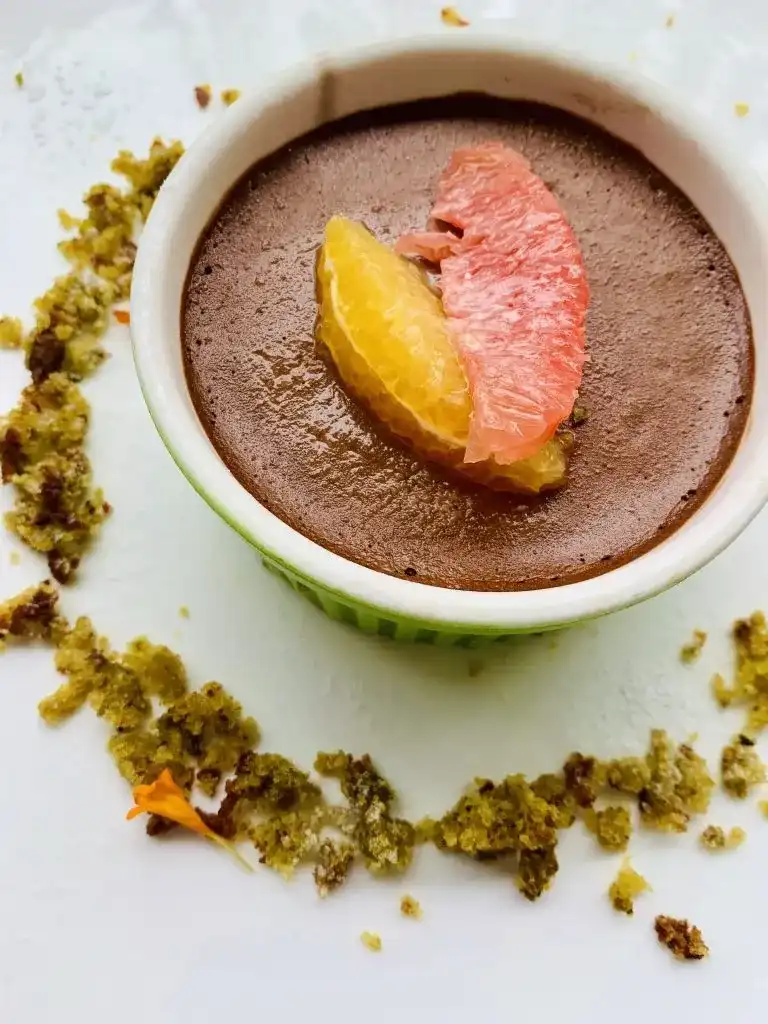 And to close and to add more pain to an already bloated stomach. Let's be having you Olive Oil & Chocolate. I just could not refuse those words, especially when it then said sea salt flakes too because Chocolate, Olive oil & salt – come on!!! I literally slipped into food coma halfway through this, Wifey and I could not finish it. So decadently delicious but man oh man so filling. Great job through Mykonos.
Mykonos on the Bay Opening Times
Monday     12 – 3pm & 6 – 10:30pm
Tuesday     12 – 3pm & 6 – 10:30pm
Thursday   12 – 3pm & 6 – 10:30pm
Friday       12 – 3pm & 6 – 10:30pm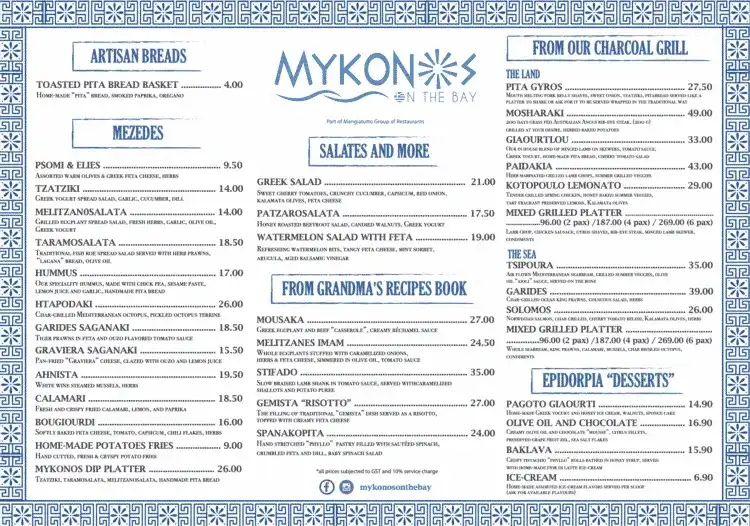 Location and Contacts for Mykonos on the Bay booking
31 Ocean Way, #01-10 Quayside Isle, Sentosa Cove
So there you have it. A lovely afternoon with the family. Rather delicious food whilst looking over amazing yachts and boats. Stunning actually. And yes, cold beverages. Just abso-bloody-lutely expensive beverages. Not really incentivized to sit there again for a long afternoon of beers. But, the food really was excellent. Mykonos on the Bay @ Sentosa is serving up truly excellent Greek food. It really is up there with the best we have had in Singapore and overseas. Great service too from the lovely ladies at the front-of-house, all of whom were Filipina. It's well worth a visit. Maybe BYO on the hooch front, haha – ENJOY!!!
Other recent Mediterranean restaurant reviews from ISLIFEARECIPE