Baby octopus with Chorizo
This really is one of the easiest things to prep and cook. But it lands on the plate vibrant in colour, and intense in flavour. Try not to blink as this will be going bloody fast believe me. Here comes my Baby octopus with Chorizo.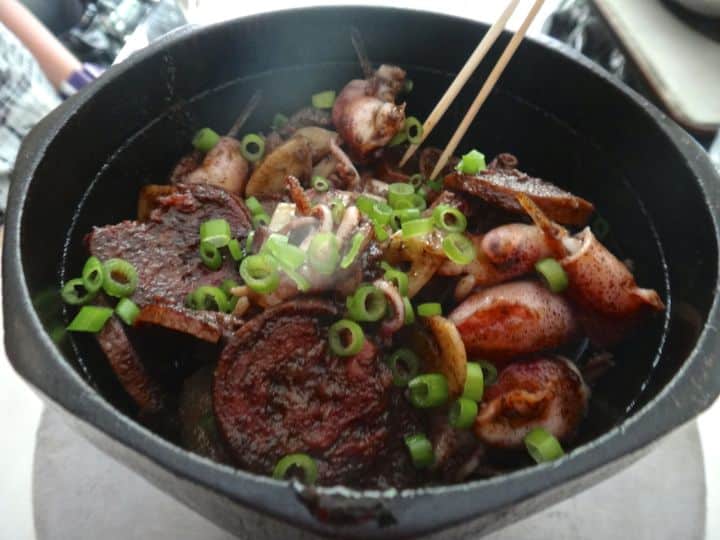 Enough for 3 or so;
1 packet of whole baby squid;
10-15 thin slices of chorizo;
4 finely chopped garlic cloves;
1 teaspoon of smoked paprika; and
Some sliced green tops of Spring Onions.
Pop some Olive oil in a wok, and get to smoking point. Then simply add in all the above and stir fry until those little squid legs curl up. That should take about 5-10 minutes tops. You are done. You have just made Baby octopus with Chorizo. I mean come on he easy is this recipe? The oil should go reddish black with the squid ink, and from the chorizo and paprika. Smells and looks amazing.
Serve up in a bowl and garnish with some finely sliced Spring Onion tops as you can see in the picture and there you have it my Baby octopus with Chorizo.
Oh yeah baby! I told you not to blink. This is so so fast, but so so affective. Mary and Ollie raved about this one, and hopefully so will you all do too – ENJOY!!!