Adventure Cove Waterpark | Sentosa | Resorts World Singapore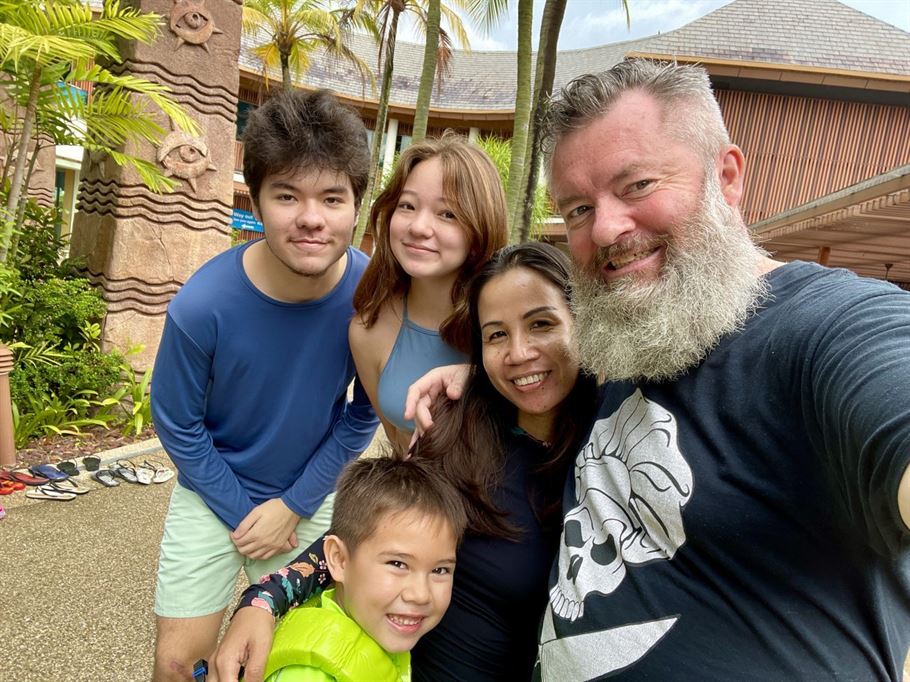 Adventure Cove Waterpark | Sentosa | Resorts World Singapore
Stuck on Red Dot for nearly 2 years now with our mate Covid. Back on a loop, we go to revisit some old favourites to keep the family entertainment levels up.
Lunch at Hard Rock because it was open at 1130 and off to Adventure Cove to have some fun splashing about.
Actually, it was VERY good timing as Jude Jude has shot up so was able to go on so many more of the rides, which made it a superb day of fun fun fun.
Yeah, we had some adverse weather, which was a massive ballache and literally rain did stop play for an hour. But we have a real giggle messing about in this cave thingy despite the weather.
A great day of fun for the family. It really was. Some real nonsense of Covid management needs, but hey, it is what it is. We all had a blast and had some very tired kids at the end of the day.
Get yourself off one island to another.
Like everywhere at the moment you do need to book a time slot on the day; https://www.rwsentosa.com/en/attractions/adventure-cove-waterpark/explore?fbclid=IwAR0CjnYnrS-uSUS7PIamSV2Jks_iqKun__Q3J02YVhwB1xamPGRY6uVvqwg
ENJOY!!!
_____________________________________________________________
If you enjoyed this Adventure Cove Waterpark | Sentosa | Resorts World Singapore and want to keep up with the channel be sure to Subscribe: https://www.youtube.com/channel/UCAGSwHlUmRrsjg8B0OhJPEw?sub_confirmation=1
Connect with me on Socials:
➤Facebook: https://www.facebook.com/islifearecipe
➤Twitter: https://twitter.com/Islifearecipe
➤Instagram: https://www.instagram.com/islifearecipe/?hl=en
➤Tumblr: https://www.tumblr.com/blog/view/islifearecipe
➤Facebook: https://www.facebook.com/chillaxbbq
You'll see many many other recipes on the channel and heaps of restaurant and hawker reviews too.
(Visited 11 times, 1 visits today)