Singapore | Restaurant Review | Moroccan
Inviting you to enjoy a Moroccan-inspired eating experience that is always a delight for the senses, La Fez Cafe & Bakery is located in Siglap.
At La Fez, a traditional Arabesque feast will enliven your senses. Celebrate kinfolk over our best-sellers, which are ideal for serving as a full meal or as Iftar snacks.
What a 'jewel in the crown'…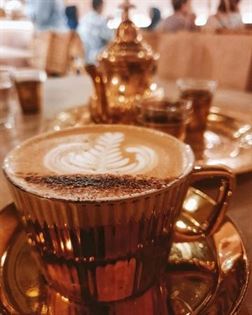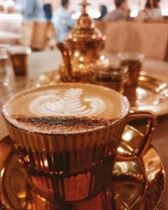 Open 3 months now, and we only just found out.
We were sitting at the hawker at 936 East Coast Road, Siglap and saw people sitting outside what looked like Springvale Condo Block… Upon some Google investigation, we found La Fez Cafe. Moroccan food in Siglap. WTF, really. We have to try. So this day I took the kids in a 2+2 seating environment just before the lockdown (luckily).
CLICK HERE FOR THE VLOG REVIEW
A few firsts;
I used my new GoPro for the videos
Kids have never eaten Moroccan
New restaurant in Siglap
This place has become a must-visit again. I have to take Wifey – I did get some take-out for her – but I have to take her for a meal here.
It is A1 top drawer food. You want spice explosion – get your bum here. You want exotic flavours whilst giving your liver a break – get your bum here. It truly has become a Kennett family & The Angmo Cooking Show favourite.
La Fez
East Coast Road 907
Singapore
Tel. +65 83225939
Opening Times:
| | |
| --- | --- |
| Tue – Thu | 11:30 – 21:00 |
| Fri | 11:30 – 22:00 |
| Sat | 11:00 – 22:00 |
| Sun | 11:00 – 21:00 |
ENJOY!!!
_____________________________________________________________
If you enjoyed this Blog Post and want to keep up with the channel be sure to Subscribe: The Angmo Cooking Show
Connect with me on Socials:
➤Facebook: https://www.facebook.com/islifearecipe
➤Twitter: https://twitter.com/Islifearecipe
➤Instagram: https://www.instagram.com/islifearecipe/
➤Tumblr: https://www.tumblr.com/blog/view/islifearecipe
➤Facebook: https://www.facebook.com/chillaxbbq
You'll see many many other recipes on the channel and heaps of restaurant and hawker reviews too.
(Visited 137 times, 1 visits today)