PasarBella @ Suntec
Off go the gang to Suntec today. Leggings to procure for Amy and I need to book my cooking class at Totts. So, let's have a rummage around, and then I need to complete some more video footage for Kilo Under Pressure. We arrived at lunch, so off we go straight away to PasarBella @ Suntec.
I'll use their words as the description of this place. It sure is damned funky. " A gourmet food hall, inspired from the streets of Lower East Side, New York City – with street art illustration, graffitied walls and fuss-free meals-to-go."
I like it PasarBella @ Suntec. We ate loads today, the same as we did the last time we were here. But I am going to call out two dishes only today. One from Wolf Burgers and one from An An Vietnamese Restaurant. These are damned fine, and really do get a major rating from The Semi-Naked Chef. Top drawer, truly they were. What did we eat?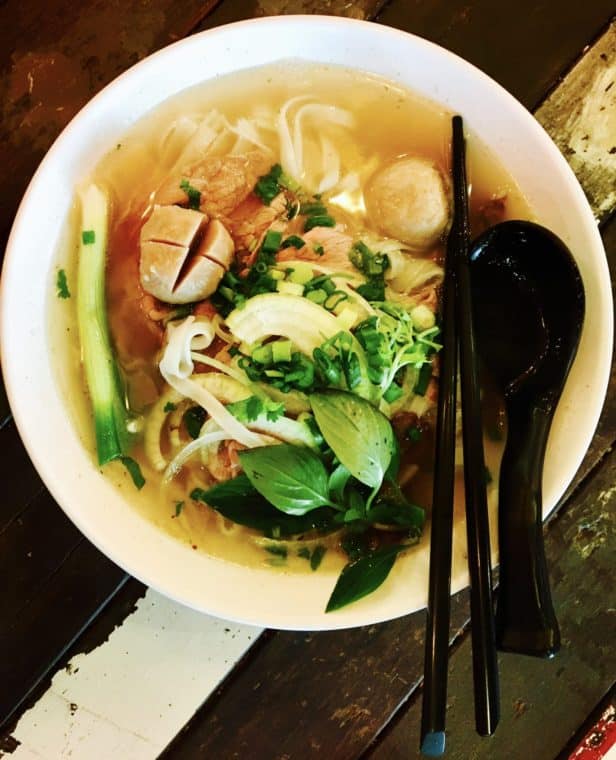 I tell you what An An you guys rock. This was an amazing Pho Bo. This gave me memories flooding back to me of sitting in Hanoi supping soup and watch the world go by. Thank you for that. Truly an amazing Pho, and for $10, an absolute bargain too.
I have eaten before from Wolf Burger's, as you may have seen. Today I was also in burger zone, but did not fancy the sweet onions these guys use. When I stated that and asked for additional cheese instead, the server said; "Hey Sir why not try the Alpha Burger then?" Roger that. So so glad I did. Look at this beast. Two patty's of beautiful ground beef, cooked to medium. Juicy, juicy, beefy goodness, topped with corse Cheddar cheese. OMG. Add to that some truffle fries and you'll be in heaven folks.
So my friends if you happen to happen to be shopping at Suntec, look no further than PasarBella @ Suntec if you happen to be hungry. And promise me you will pop along to Wolf Burgers and An An and try these two above. Wonderful dishes you must try and so so reasonable too – ENJOY!!!