SCANPAN & ChillaxBBQ = Foodie Heaven
WARNING!!! Foodies, you'll need a box of tissues and some hand cream if you read beyond this point.
Its official, ChillaxBBQ has partnered up with our new BFF's at SCANPAN. The relationship extends back some 20 years without us even knowing it, until an opportune meeting at Jag's, in Siglap, after a golf game when I met Jesper the Global CEO. Jesper, in turn, introduces me to the APAC GM, Jakob whom I met today. Read on folks this is SCANPAN & ChillaxBBQ = Foodie Heaven.
You may have seen I have refreshed the islifearecipe.net web site and we now have our partners nicely listed down there. All of them have helped us get ChillaxBBQ to where it is today and we cannot thank them enough for their ideas and support and produce of course. It makes us quite unique as a proposition for BBQs. We have also now refreshed our cooking appliances – ding dong!!! We also have had a logo refresh and new Chef coats. All coming to a ChillaxBBQ near you soon folks.
Get yourself to Bishan if you like to get your hands on it before choosing (AKA me), or get yourself on-line and get some gear, it really is top drawer Chef stuff. Hey, there's a sale on right now, so a perfect time too.
Call 6276 3263
enquiries@scanpan.com.sg
Have a looksie here for some Vlog footage of the showroom at Bishan. This really is #foodpornvideo. I was like a kid in a sweetshop. I wanted to touch and sample everything and could not stop talking (as Wifey continually reminded me). Give the guys a call or drop them a line and get yourself up and get stocked up with new stuff from the showroom. Pretty much everything here that I saw and bought had a special. price, and upstairs they have a warehouse full of goodies. You'll see my shopping later. This was a classic case of out with the old and in with the new for me, but also some SUPER SEXY. new stuff for ChillaxBBQ including new kit for new menu ideas. As you will see later in this little blog of SCANPAN & ChillaxBBQ = Foodie Heaven.
CLICK HERE – This is FoodPorn.
The passion these guys have for their product and company is unsurpassed. Jakob even sat down and walked Wifey and me through some company slides and a video or two. He reeked of pride, and I love that immensely. I remember days of supporting Rolls Royce as a client when I was still with BT. Shitty trips to Crewe, but amazing insights to the factory, where artisans built Rolls Royce automobiles by hand. Literally, by hand. I know all that has changed now with automation and the BMW influence, but SCANPAN has not changed. Each pan is manually made with a 'hint' of automation. It is full-on artisans practising their craft. And it works. I have had that 1st pan for something like 18 years now and she is as good looking as the day she was born. It's exceptional. And the employees clearly love it too with everyone being +10 years in the company pretty much. Not many companies in the world can stake a claim to that employee loyalty.
Let's hear from them, shall we? I love this, and if you are a true foodie so will you;
"SCANPAN is one of the world's leading manufacturers of cookware with its roots deeply anchored in traditional craftsmanship. Made in Denmark.
The core of the core
With deep roots in traditional craftsmanship, we create functional and timeless tools for modern kitchens, from households to professional kitchens. Our brand is constantly evolving and we can proudly say that we are always at the forefront of innovation and technology. Since SCANPAN's inception in 1956, our hand cast aluminium products with patented ceramic titanium coating have formed the core of our business. Today, we still cast all of our non-stick aluminium products at our own factory in Denmark.
Environmentally friendly kitchenware
At SCANPAN we strive to make a difference – in the kitchen and for the environment. The way we see it, good food deserves quality tools made with the same commitment, respect and care that we exercise when producing and handling our food. This means that all of our die-cast aluminium products are made from environmentally friendly reutilised aluminium at our factory where we control all stages of the manufacturing process.
This is so important for us at ChillaxBBQ. If you have ever been entertained and fed by us at a BBQ you will know we use ZERO plastic and only use re-useable ceramic spoons and wooden platters. So the green agenda lives in our DNA as it does in SCANPAN so a match made in heaven there. I even acquired some SCANPAN bamboo carving boards and serving platters today to show more environmental awareness in ChillaxBBQ.
Liquid aluminium is poured by hand into a mould and die-cast under 250 tonnes of pressure. In the following processes, 30,000-degree-hot titanium is bonded to the compressed aluminium and a non-stick coating is applied and tempered. This unique casting technique ensures maximum durability and perfect heat distribution across the entire surface. Quality is controlled in every detail throughout the production process.
As part of our on-going product and technology development, we have developed a coating 100% free of PFOA and PFOS toxins. Combined with our patented ceramic titanium technology, it is one of the market's most resilient non-stick coatings.
An extensive range featuring the highest quality
SCANPAN makes uncompromising kitchenware for modern kitchens. In addition to the popular non-stick products, SCANPAN's range also includes refined design series and professional series in stainless steel and copper, special products for daily cooking and colourful kitchen knives and accessories. To ensure great quality, user-friendliness and aesthetics, we continuously develop our concepts with our partners and professional Chefs.
DaddyPedia time. Did you know a certain Chef called Gordon Ramsay is a SCANPAN user, and also MasterChef Australia has been using SCANPAN in the competition for years now?
The company
SCANPAN A/S exports to 45 countries. The export business is constantly growing and now represents more than 75% of the total turnover. SCANPAN is 100% Danish-owned, with the company's headquarters and factory located near Aarhus, Denmark. SCANPAN A/S also has offices in Finland and subsidiaries in Norway, Singapore, China and the United States."
I love these two facts that we saw in the slides that Jakob shared with us.
SCANPAN HQ is in a Danish town that has a population of circa 3,200.
SCANPAN manufacturing location is in a Danish town that has a population of circa 2,000.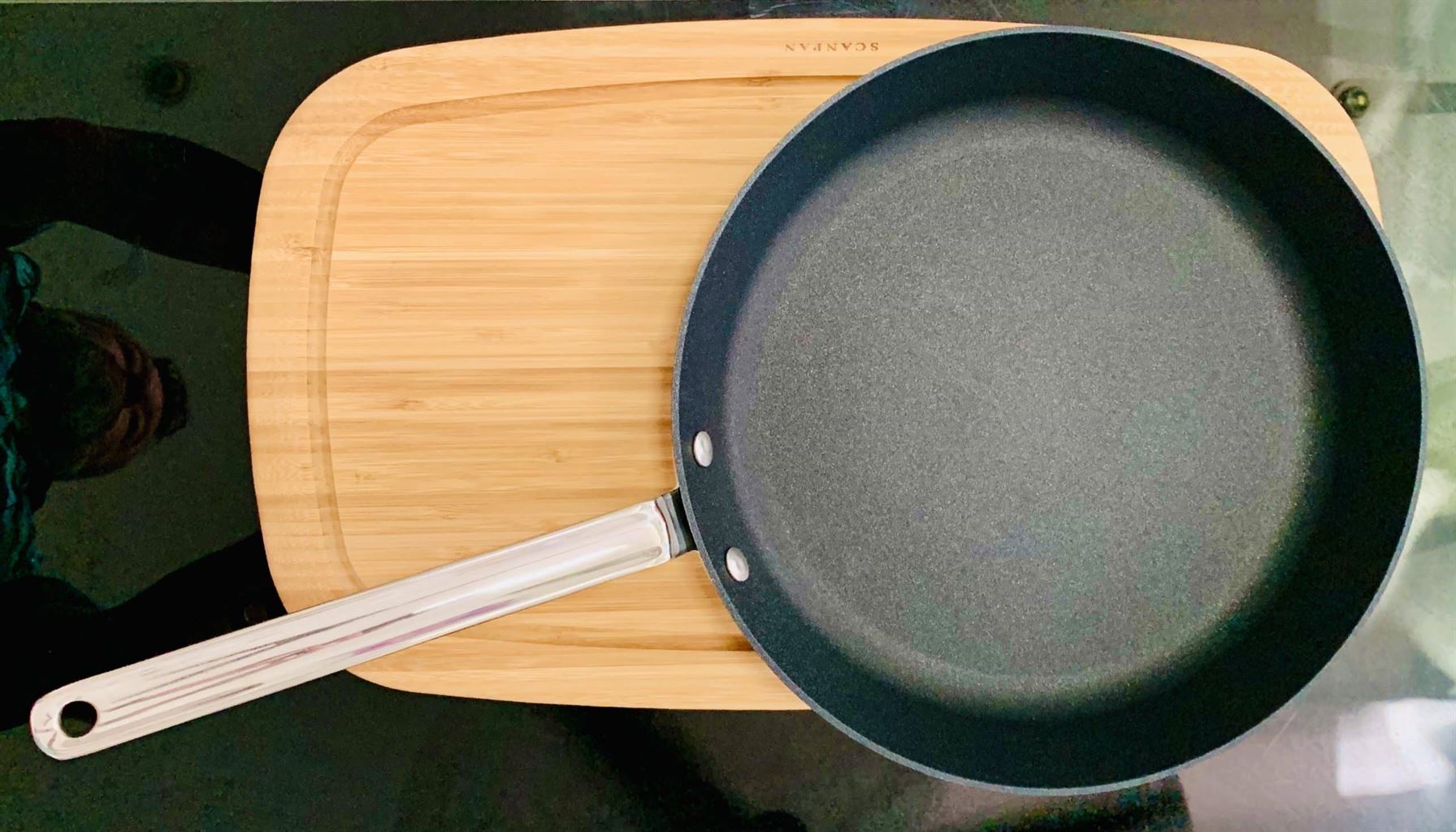 So there you have it, folks. What a day for me and ChillaxBBQ. SCANPAN & ChillaxBBQ = Foodie Heaven was an hour of my time well spent. We now have some of the very best gear for our little company. More to come I am certain. Just need to do some ChillaxBBQ to earn some coin to get back to the shopping haha. There's a thought. Give us a bell to have ChillaxBBQ do your party using our new gear, or go do some shopping and use the gear to cook some of our recipes from the web site, wither way folks please do – ENJOY!!!
(Visited 101 times, 1 visits today)