Red Sparrow @ Dempsey | Vietnamese Food | Singapore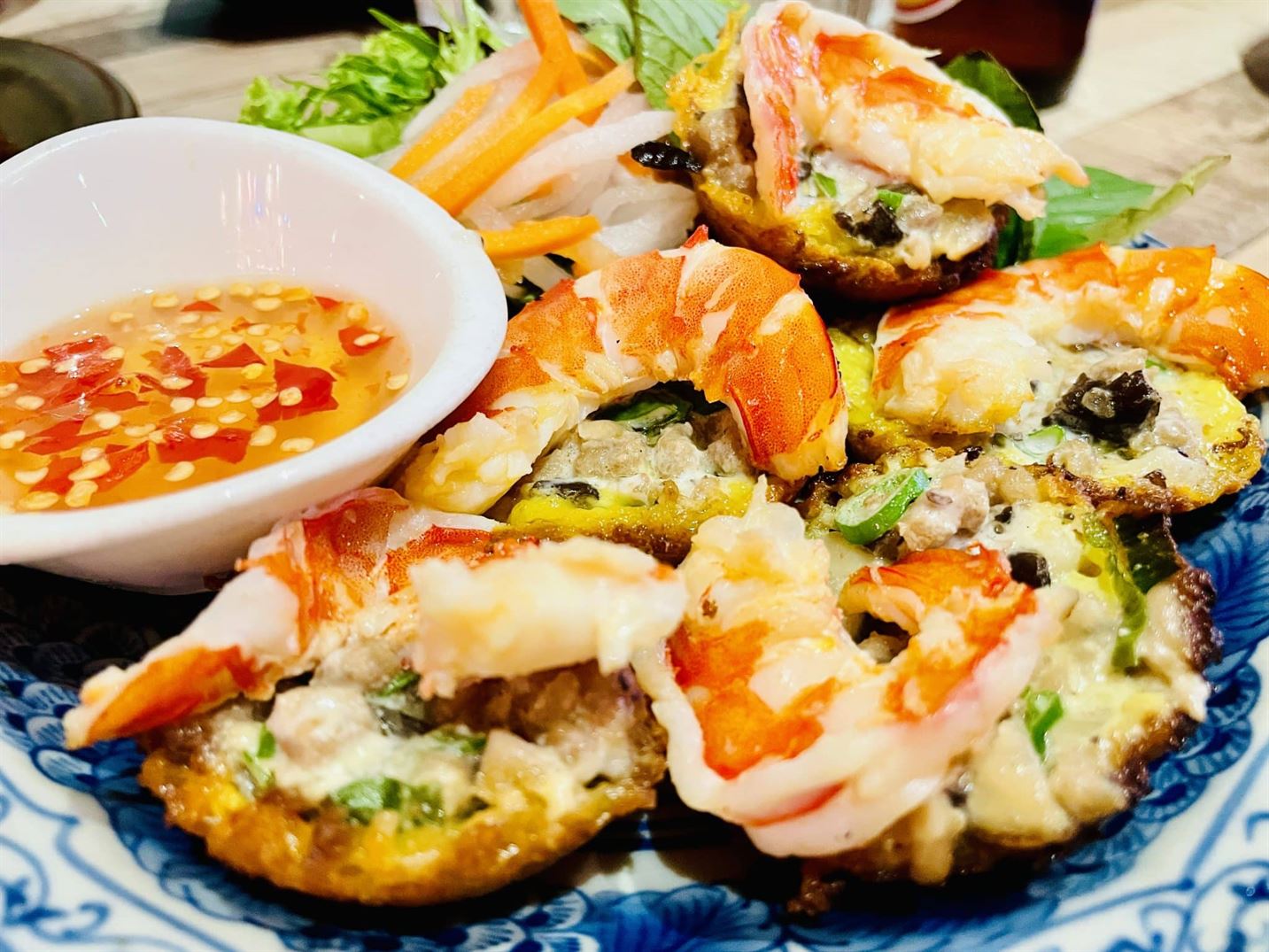 Vietnamese Food | Singapore
We happened to be up at Dempsey Hill for the 1st time in like 5 years or something. We'd had a fantastic brunch at Siri House (see the Vlog), then fun, games and sugar at The Museum of Ice Cream (again see the Vlog) and then it was dinner time after a couple of cold ones at Harry's. Right next door to Harry's was this place. Red Sparrow.
We hadn't had Vietnamese for a while so in we trot and what a treat lay in wait for us. The decor, ambience and food are all just off-the-charts. It is seriously TOP DRAWER and had me drifting back to trips to Hanoi and Ho Chi Minh (sigh…). Chef & Crew #BeProud – what a winner you have here. The food really was exceptional. So fresh, just so bloody fresh. I found one of my new favourite food things of EVER in here too… Banh Khot.
They write this about themselves and the Chef – man I love this so so much;
"Red Sparrow's kitchen offers home-cooked meals typically found in a Vietnamese household if you're lucky enough to dine in one. Fresh ingredients are sourced directly from far and wide regions of Vietnam, to recreate authentic tastes that are yet unique to Red Sparrow. From flavorful broths to the seasoning in every dish – be it the humble pepper or exotic native flowers, a fragrant delicacy much sought after or the aroma of barbecued meat trailing the air, we constantly provide surprises in our dishes.
Step into Red Sparrow and you will be amazed by the charm of old Saigon in the heart of Dempsey. Dine on simple, fuss-free classic Vietnamese fare with friends or family, whilst reminiscing the times of your last visit to Vietnam over a glass or two of our imported Vietnamese wines. Scouring countless recipes and engaging pushcart vendors plying the streets of Vietnam to understand the essence of Vietnamese food, Chef Jeff has proven that skills and perseverance coupled with culinary training can make one a maestro in the culinary field."
This place really has become a favourite of mine and the family. It really was exceptional.
Every dish was an explosion of flavour and texture. Like EXPLOSION.
I have to call out again the Banh Khot. My goodness. I would never move from the street cart or hawker stall that was selling that if I was in Vietnam. I think I need to ask Chef Jeff where he found it. They would become my new BFF's.
Red Sparrow @ Dempsey | Vietnamese Food | Singapore
Absolutely superb food!!!
We'll be back, that is for certain.
ENJOY!!!
_____________________________________________________________
If you enjoyed this Blog and want to keep up with the channel be sure to Subscribe: The Angmo Cooking Show
Connect with me on Socials:
➤Facebook: https://www.facebook.com/islifearecipe
➤Twitter: https://twitter.com/Islifearecipe
➤Instagram: https://www.instagram.com/islifearecipe/
➤Tumblr: https://www.tumblr.com/blog/view/islifearecipe
➤Facebook: https://www.facebook.com/chillaxbbq
You'll see many many other recipes on the channel and heaps of restaurant and hawker reviews too.
(Visited 14 times, 1 visits today)