O'maj @ 273 Thomson Road
O'maj @ 273 Thomson Road
Off to Macritchie Reservoir, we go today for some adventure. Of course, we need to be fed beforehand, and I found this place on good old Goog. I loved reading the about page and the history of the restaurant and the recent morph to a steak house. Anyone that talks about Hokkaido Snow Beef and Tomas on their home page is a winner in my reckoning, and it had to be done. Today we are dining here.
O'maj @ 273 Thomson Road
I feel for these guys as the road works out the front has made it impossible to see them for walk-ins. It is also a pig to find if you get a taxi and walk. Bless them, they WhatsApp's me a video showing how to get there but it was for if driving in a car, not as a pedestrian. Suffice to say, the easiest way to find them is to pretend you have arrived in a car and enter from the car park.
Is it, therefore, worth the hassle to find and dine here? Fuck yes!!! It's incredible, as you will see from the food reviews. I even took a video or two for this lunch as there is an element of table-side food theatre going on and you know I love all that stuff. It was an incredible lunch. It's up there on the $$$, but we did have a 1.6Kg toma and other wonderful delicacies from the kitchen. Be proud O'maj & crew, that was truly superb.
As usual in my blogs, let's hear from them – and this 'about' section is up there with the best;
"Home of the largest selections of Wagyu tomahawks. Welcome to O'maJ. O'maJ is the latest iteration of Pasta J.
6 years on from building Pasta J up from literally nothing, by a total nobody with little resources, we have finally found a new home, after more than 2
years of searching for a bigger and better location. Pasta J was set up by a local guy with zero experience and training, while also not being well-travelled, so we're proudly born and bred in Singapore. We've had to battle many challenges and crushing pressures and all this began at a ripe old age of 42 years – not exactly having a head start.
But why O'maJ? It's a wordplay on 'Homage'. We love food – all kinds, but particularly our own heritage foods and we thus married our best-loved flavours to add different dimensions to other cuisines, all the while cooking with care, love and of course, respect. Through the years, we refined our philosophy based on our observations, analysis and science, forming our own beliefs, unburdened by orthodoxy and tradition – with all due respect to 'grandmother' recipes.
Since day one, we have focused on one thing – really intense flavours and we've done this always through sheer effort to caramelise, reduce, smoke, brine, cure, inject, pressure-cook, de-stem, age and cleverly blend many ingredients for great depth of flavour – all done in-house.
We think you'll taste the difference."
I am in total agreement with their 'about' section. You really can taste the difference. We started with some soups and were all blown away, then got smacked by the amazing toma and blown away by the desserts as well. It's an all-in experience – one we will absolutely be back for more. One of the crew mentioned that they also have a specials menu daily, so ring ahead to see what unique goodies they have on offer. We also spoke to the team on departure and they said that another name change is coming, and I love this. "Because most of our clientele eat our famous tomahawk steaks when they dine we're changing our restaurant name to Tomahawk." Yes, I like that a lot. I might even suggest a ChillaxBBQ group-hug and explore some recipes/concepts together…
let's have a look, shall we…?
O'maj @ 273 Thomson Road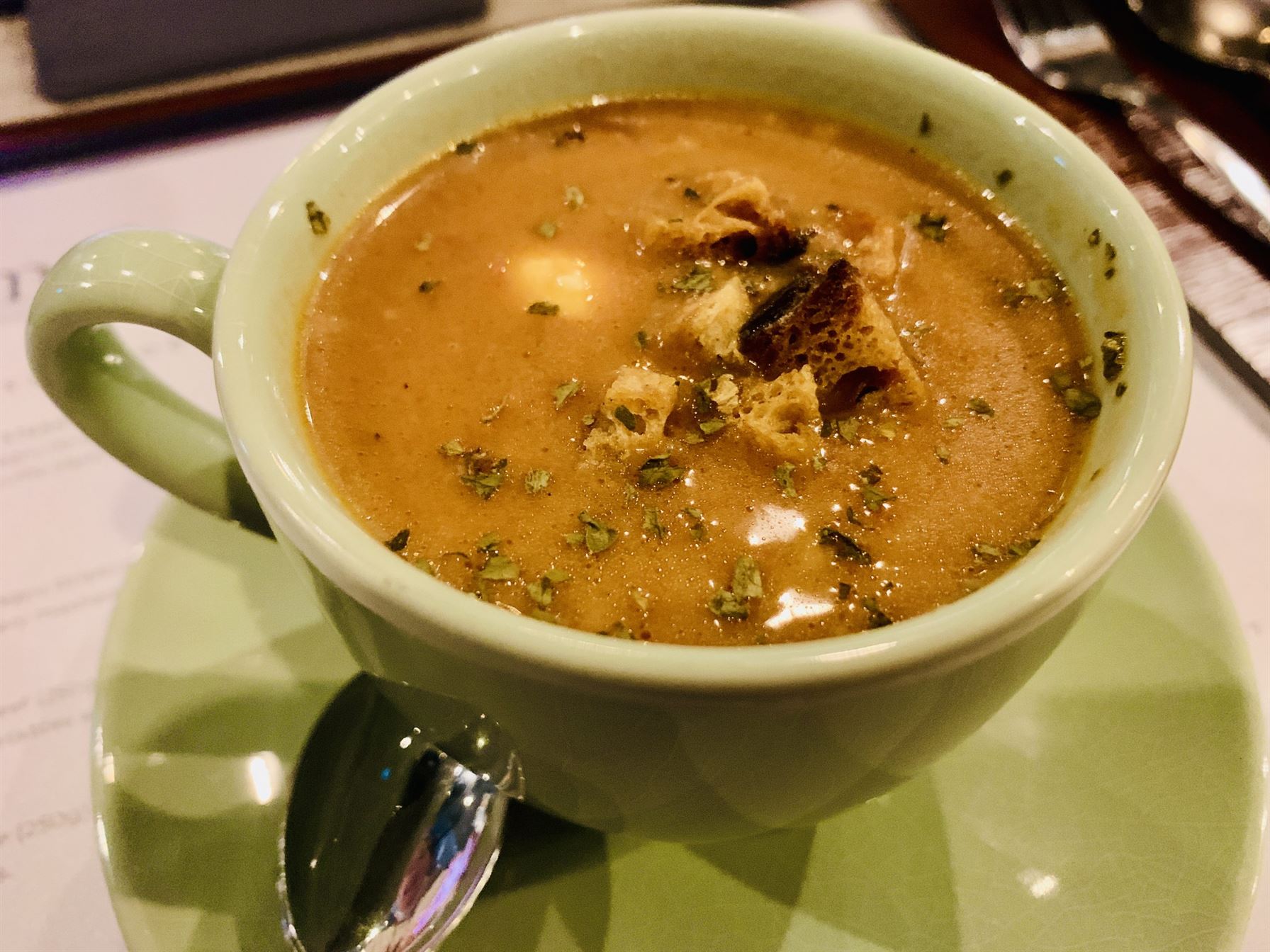 xxx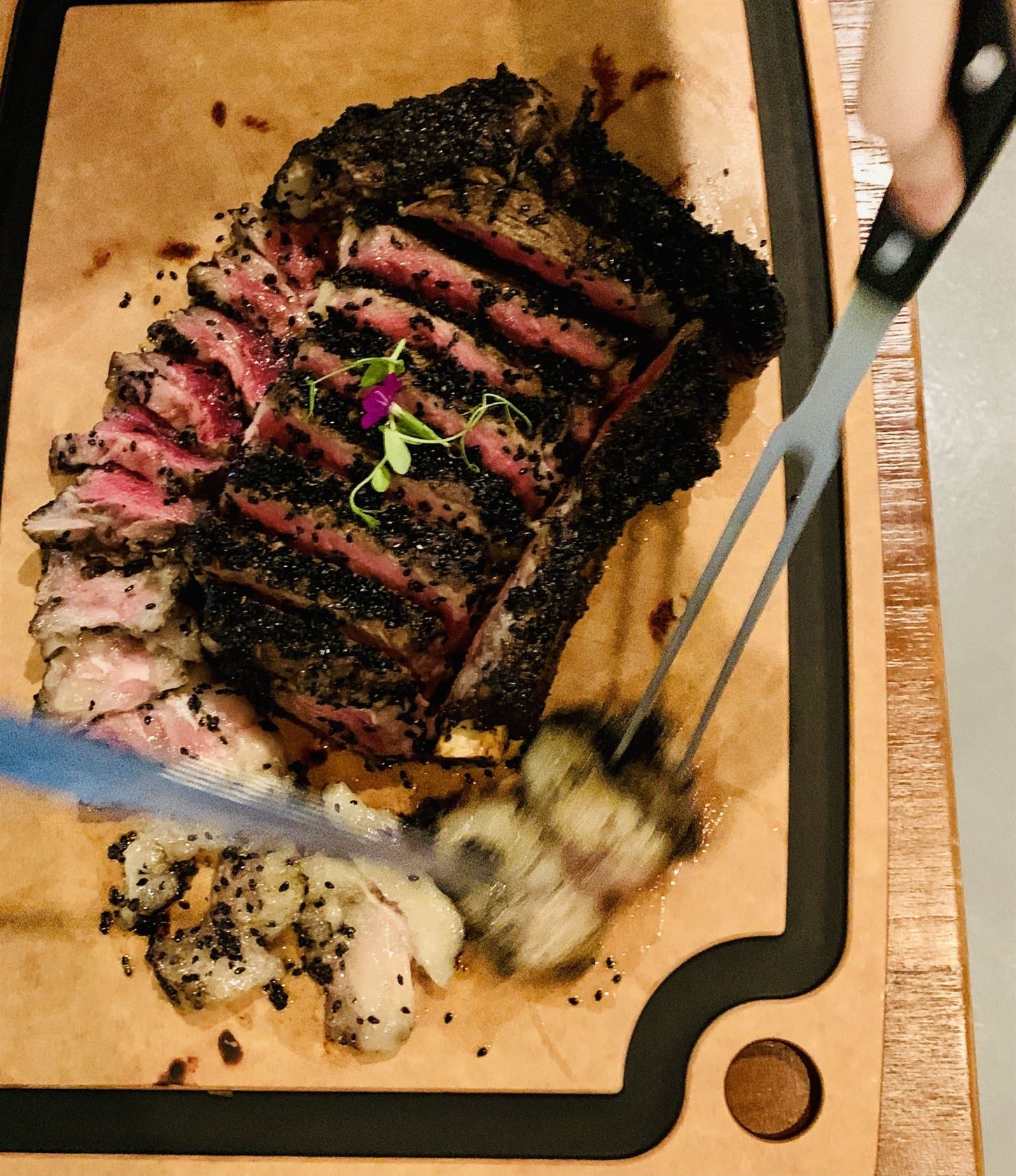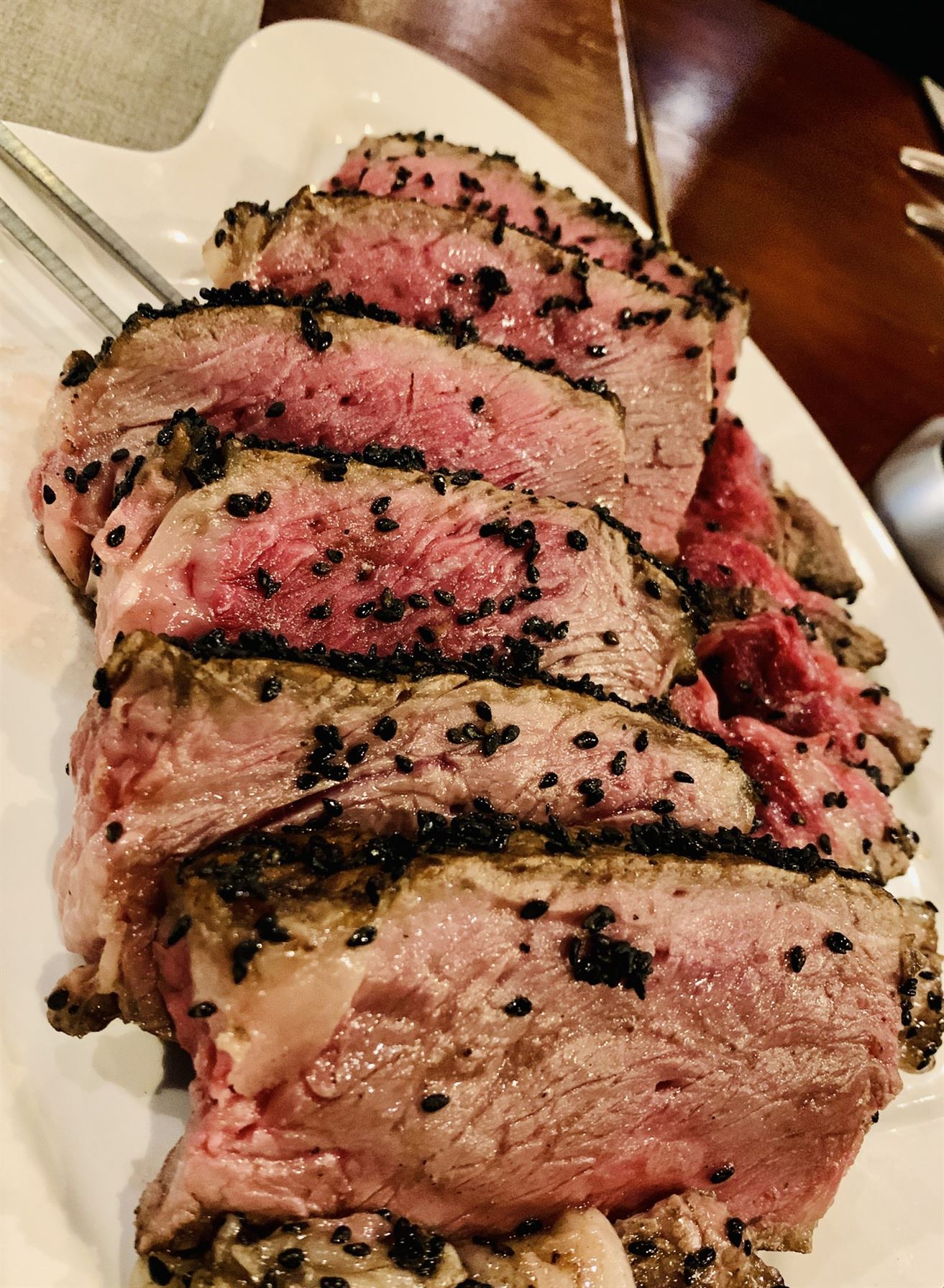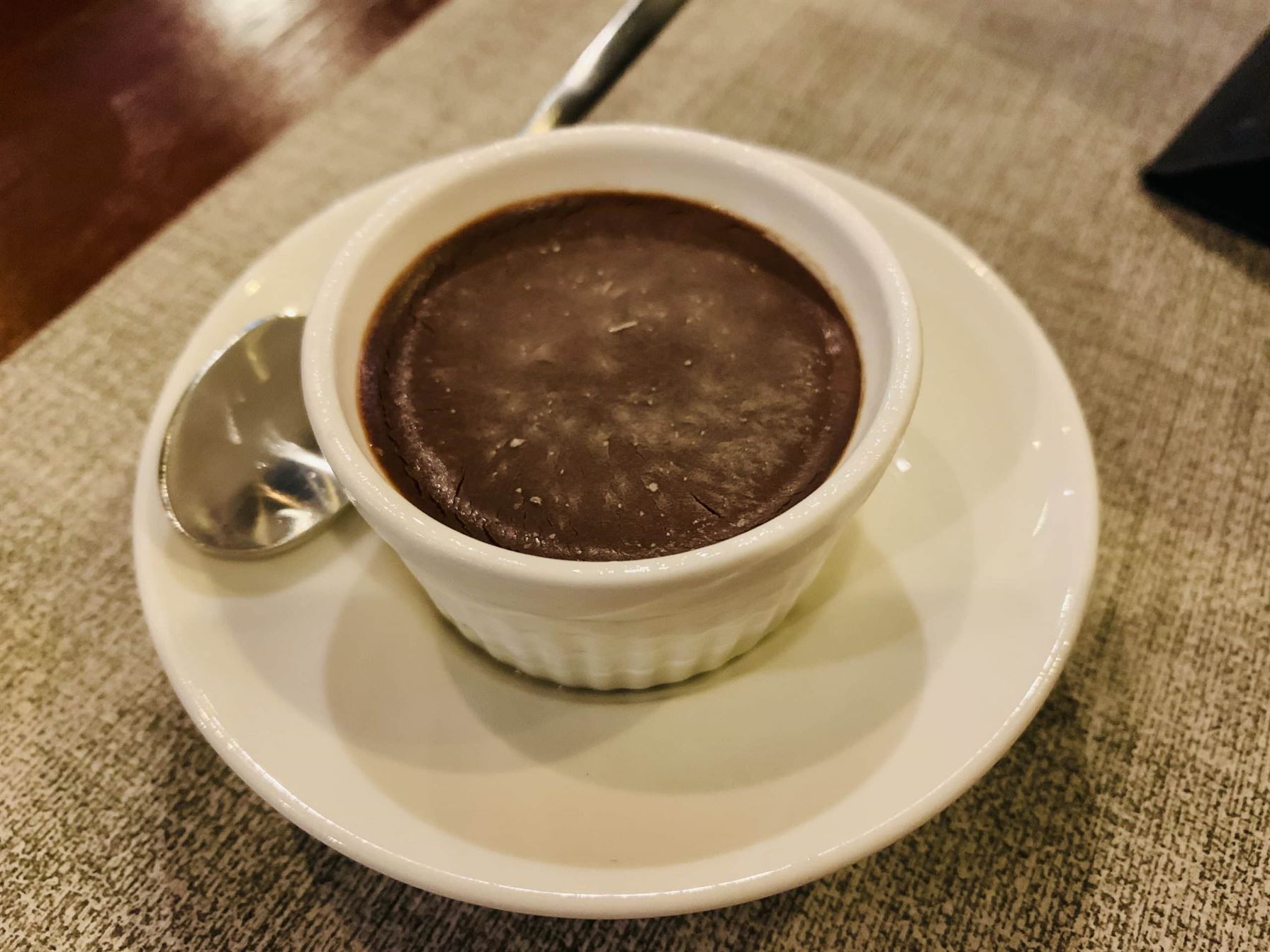 You'll have to watch the video to see wifey and I selection of Creme Brulee. A stunner too. On par with Chris Salans in Bali. Yep, this is up there!!! Absolutely superb creme brulee.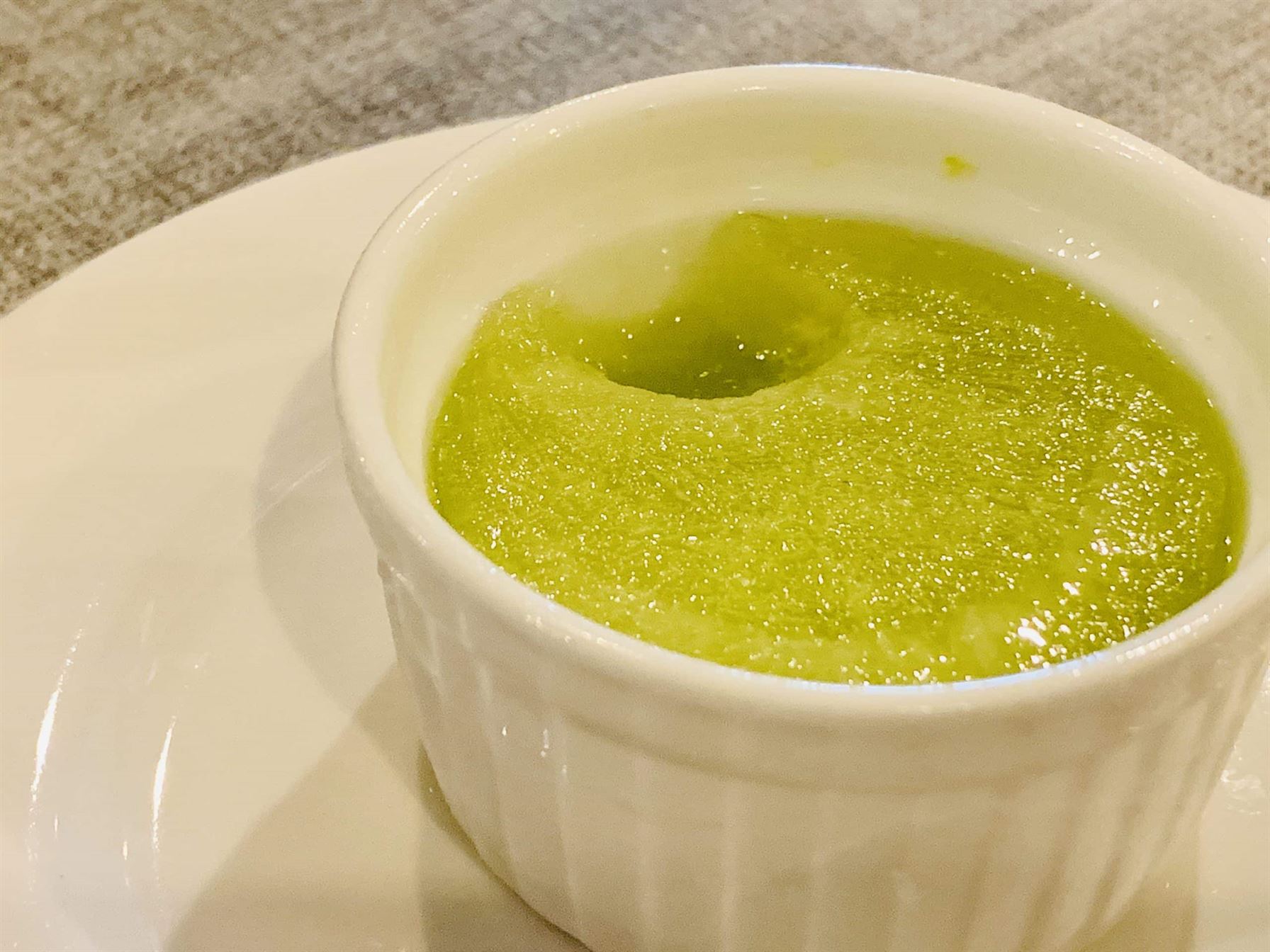 Save up you $$$ and get your bum over here for some superb table-side food-theatre and abso-fucking-lutely stunning food. It's a special occasion place for us now, so O'maj @ 273 Thomson Road became for me 'starting something new in March' celebration. The family had a wonderful time, dining on exquisite foods, and I mean exquisite. The soups were to die for, the toma was really up there and the desserts were just exceptional. It's indeed a bloody cracker – ENJOY!!!
(Visited 116 times, 1 visits today)