Port & Garlic Short-Rib 'w' Wagyu Fat-Fried Rice
BOOM – a big family dinner last night from the fridge and freezer and with the ingredients, I used this makes it a holy-trinity. A new recipe, that is #BillWallaceFriendly and #KnibbsyKiddleWagyuFreindly. How about that? Front and centre on the supplies was our ChillaxBBQ BFF Shaun @ Orca. Just wait until you see these bloody short-ribs – holy shit. So good. Like, SO GOOD!!!
I could lie my arse off now and state how hard I worked to produce the marinade for the short-ribs, but I would be absolutely lying my tits off. These come pre-marinated. I just had to cook them and went low and slow to get them super tender with a last-minute high heat to really crisp up & char the outside. And that caused these to become the very mist tender, juicy and melt-in-the-mouth beefy goodness short-ribs. OMG. Amazeballs!!!
Port & Garlic Short-Rib 'w' Wagyu Fat-Fried Rice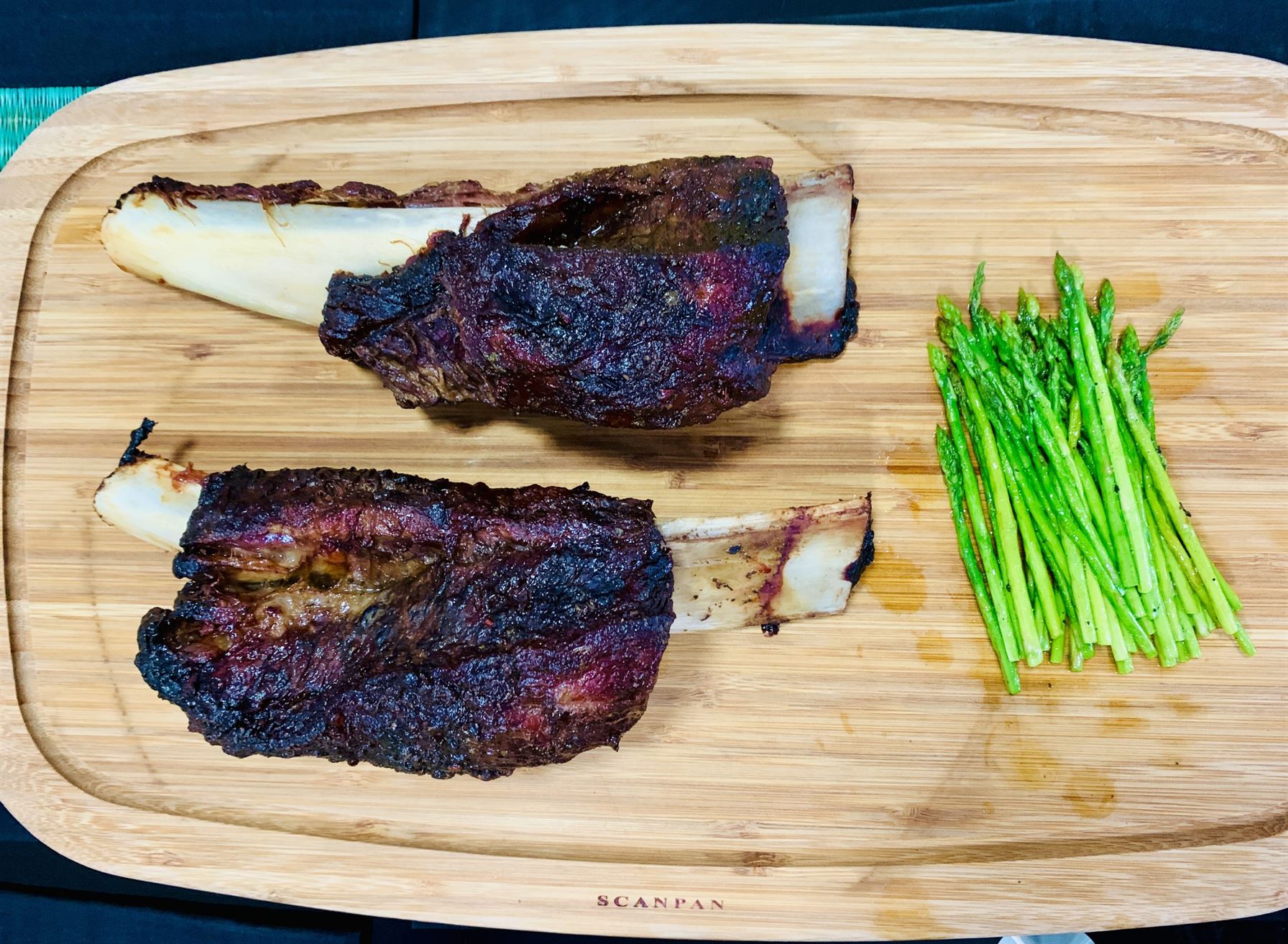 For the fried rice I used my Wagyu Beef Dripping instead of oil. Day-old rice, enough for 5. In a wok and fry it off with 1x Tbsp of finely chopped garlic. Add in 3 eggs fry them off a little and then stir them into the rice. In with some cracked black pepper, soy sauce to taste and a little chicken essence. Make sure it is all mixed in and has nicely coated the rice. Give some Wok Hei tossing and serve that bad boy up with those bloody awesome ribs.
There you have it, what a cracking dinner today was for the family. Shaun @ Orca, buddy the ribs were off-the-charts. Like seriously off-the-charts. Port & Garlic Short-Rib 'w' Wagyu Fat-Fried Rice. What a combo, and what a dinner. But pretty simple to prep and cook – ENJOY!!!
(Visited 73 times, 1 visits today)