Stirling Steaks Specialises in Charcoal Grilled Steaks
How many times have we walked past this place? So many. Why have we never come in until today? I really have no idea. I can't think of a reason. In fact, checking in with the family they all agreed too. Why? No idea. Jude Jude and I had been for a haircut this morning so had agreed to meet the rest of the gang for lunch in Katong. He and I were just walking up the road and Jude Jude spotted a sign sharing that they had steak platters on offer that looked pretty damned good, and so it was decided that we would try this place and await the gang. I am so VERY pleased we did try this joint. This place is cooking up some of the very best meat dishes and steaks I have ever had in Singapore and that is also taking into account ChillaxBBQ. It was just excellent meat. Also a few other surprises we found out, such as dry-ageing and wholesale options on offer too. What a cracking find we found today – well, that we walked into.
Give them a visit @ 115 East Coast Road, Katong, opposite I12.
Stirling Steaks @ Katong
What do they say about themselves;
"Stirling Steaks is a steakhouse that specialises in charcoal-grilled steaks, served with the highly popular Stirling Sauce.
We serve 10 types of STEAK CUTS. They include the famous TOMAHAWK, RIBEYE, TENDERLOIN, FLAT IRON, HANGER and other steak cuts. Since 2014, Stirling Steaks have been serving smoky juicy steaks with our in-house 'Stirling" sauce. We use traditional charcoal to grill the steaks. Each plate is conceived to portray the richness of its flavours through the slow charcoal grilling."
A few
things
to call out from the above would be the fact that it is charcoal grilled. That is going to max-out the flavour. The fact that they are selling
flat iron
and hanger is also a major call out for me. Not usually on a menu, but is also known as
Chef
Cut because the Chef will keep it for him/herself. For me, it is one of the best cuts of steak if you cook and season it right. It is so very flavourful and tender. And these guys know how to cook it. They are, in effect, reverse-searing as we do at ChillaxBBQ. Cooking it on the coals but not direct heat to get to the doneness and then highest heat possible to char it and finish it off. Give it a rest and then serve up with some
avocado
butter. Yep, these guys know their shit when it comes to steak and the cooking if steak.
Also what they do not tell you is that they'll dry-age your own steaks for up to 90 days at $1 a day. Oh yeah!!! Also, they have some pretty damned good wholesale rates if you order 2Kg or more in a single order and deliver for free anywhere on the East pretty much.
Let's get into it…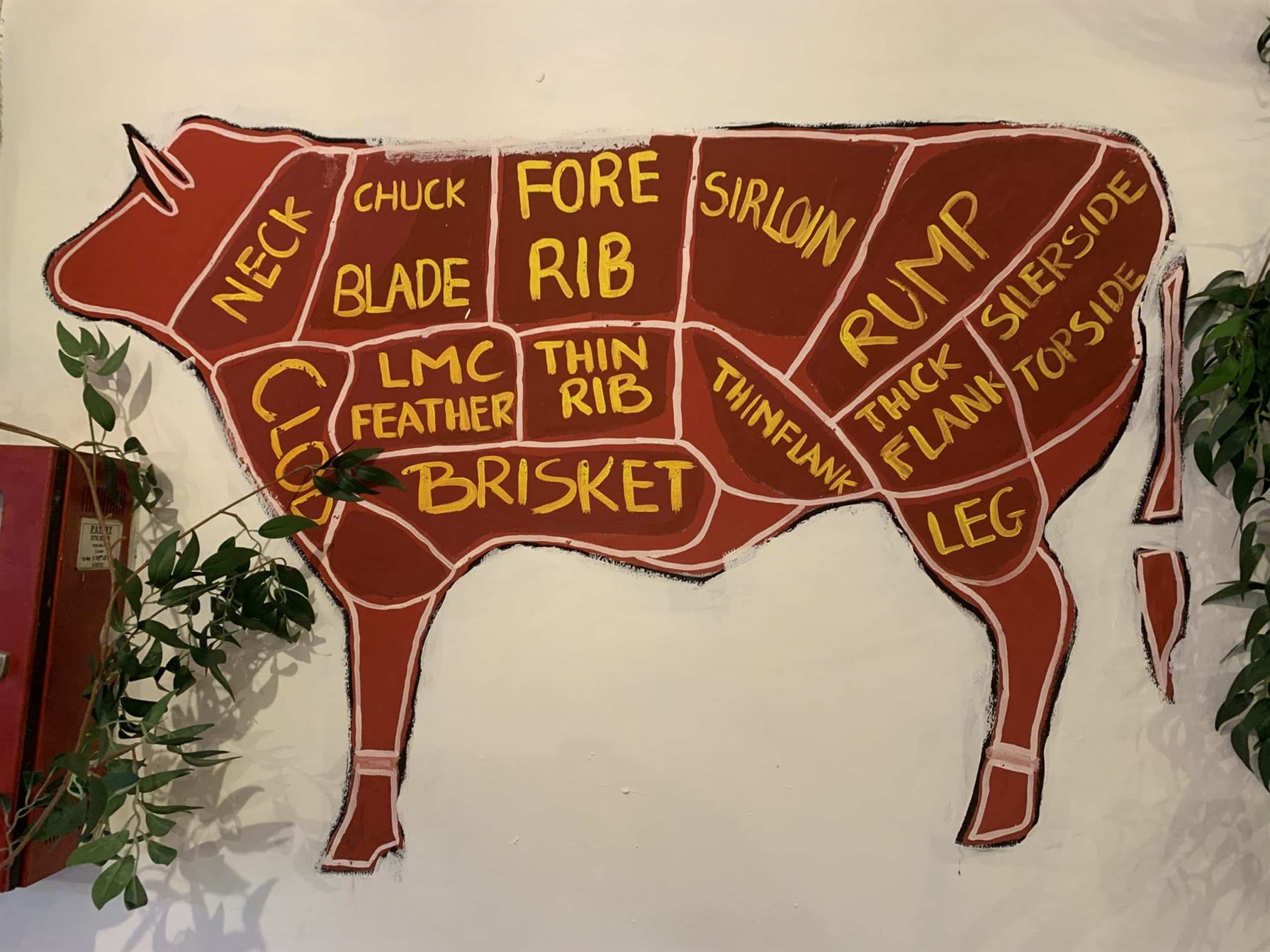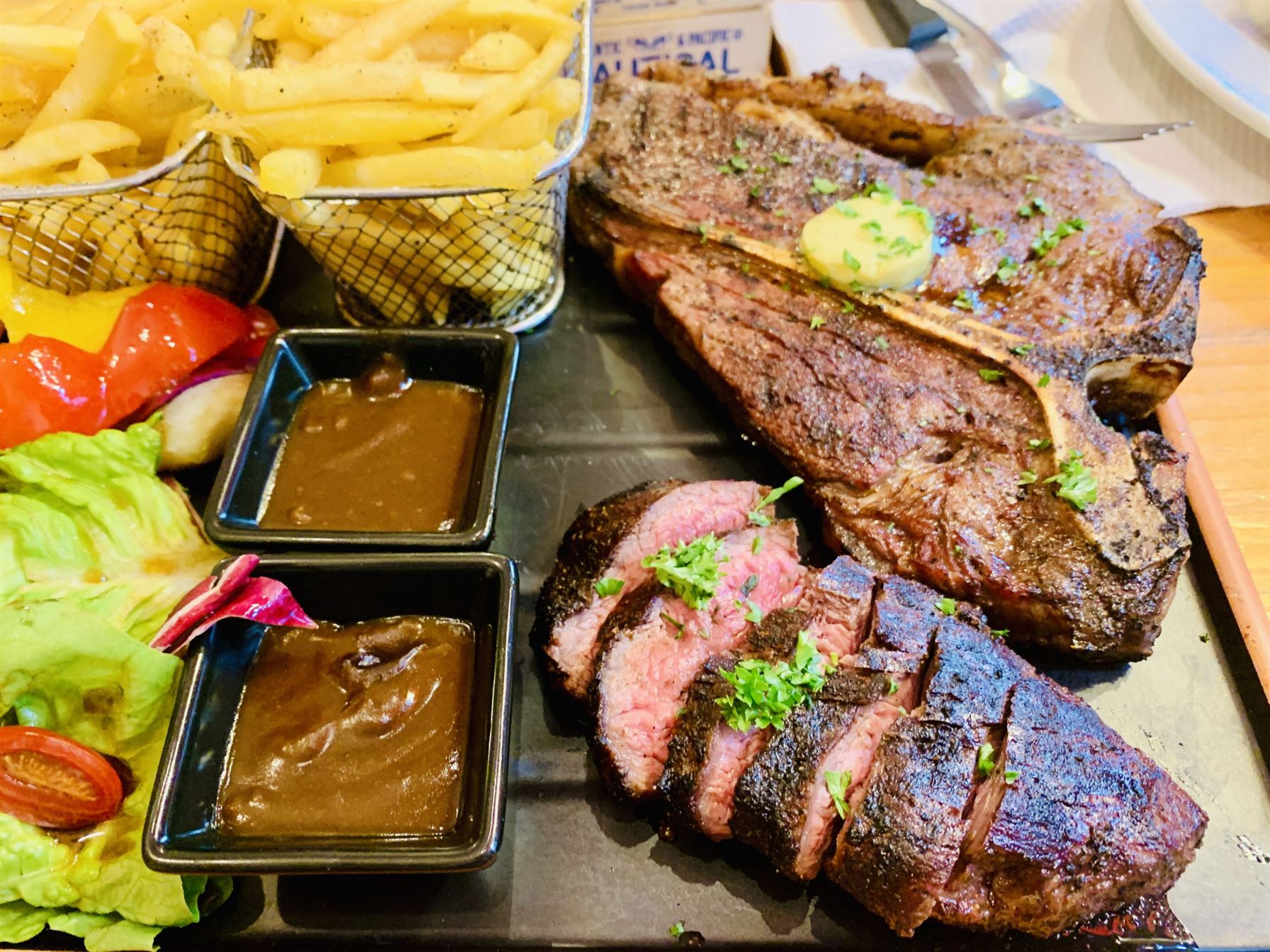 I really saddened we have not eaten here before. I really am pissed off with myself that we must have walked past this so many times. We rectified that today though and it will now be a place we will absolutely be frequenting a lot, especially once I get my bloody steak in that dry-ager haha. Stirling Steaks @ Katong is a die, die must-try folks. Especially if you are a charcoal BBQ purist. ChillaxBBQ we have competition lads, haha. These guys are knocking out just amazing steaks. Hey, perhaps we create a wholesale/dry-ageing relationship with them and co-opetete haha. We'll be seeing you soon guys, be very proud of what you have in that little shop-house, as a product and the staff. Family K absolutely loved it. Highly recommended steak lovers!
ENJOY!!!
Connect with Us on Social Media