Smoked Sausage & Truffle Eggy Bread Breakfast
A simple brekkie this morning for Strawberry Blonde, and certain to be the same for Jude Jude once he wakes up. All Bill Wallace Friendly as all from the fridge, but not so Knibbsy Kiddle Wagyu Friendly, as you will see.
This morning's little master-piece cam to me when I saw the sausages and was thinking about a different way to present some bread and an egg. Yeap, this is how this beardy mind works at 0800am on a Sunday. And this is how this was created;
Smoked Sausage & Black Truffle Eggy Bread Brekkie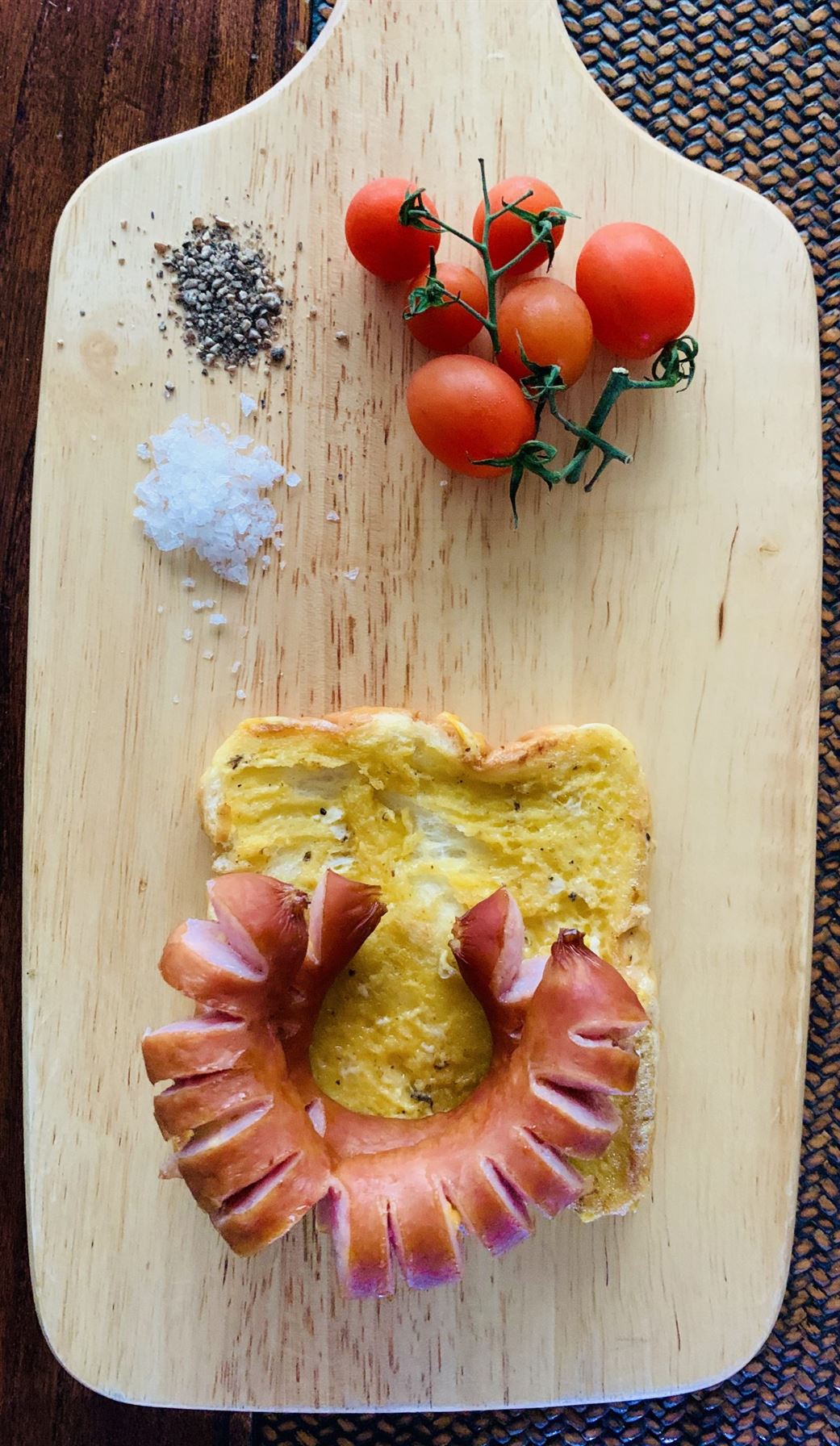 No recipe needed as it is so very simple (I think).
Any sausage will do. With a sharp knife cut 3/4 of the way in and repeat every couple of cm along the sausage. You can see that from the photo. Pop on a baking tray and throw in the oven at 200 degrees. What will happen as it cooks is that it will 'open' and form this curl as above. Super cute, great idea for plating…
Eggy Bread. In a pan add some Olive oil, a knob of butter, 1 egg and some Black Truffle Tartufata. Mix all that up and get on the heat. Throw in a slice of white bread and let it soak up the liquid, then flip it over to give the other side a good soaking too. Fry that off until nicely golden and crisp on both sides.
Lay down the bread and assemble two of the curly sausages on top of each other. To complete the plating I threw some little vine tomatoes and a pile of sea salt & cracked black pepper. All restaurant-like. Looks good, no?
Strawberry Blonde said nothing, but just put up two thumbs. I like that. It's a good sign from a 12-year-old. Almost like getting an emoji. This is so easy to do but came out looking pretty cool and tasting so very delish. Smoked Sausage & Black Truffle Eggy Bread Brekkie, give it a crack – ENJOY!!!
Connect with Us on Social Media