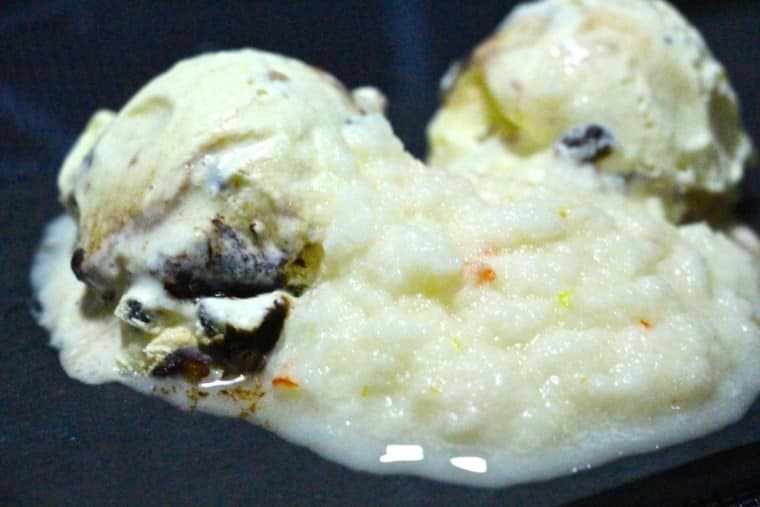 Oh my gosh a dessert for the first time in forever.
Wow that sounds like a line from Frozen – and strangely enough this is an ice cream dish.
Very very very simple!
Any ice cream will do. I used cashew and vanilla. So throw down a couple of scoops of this on a plate. And now to the cool bit, the strange bit, the interesting bit – the sauce.
Skin two mangos. Slice and through in a blender. I used quite green ones to get some tart with the sweet of the ice cream. Then finely chip two child padis and throw those in the blender. Bits to a cream.
Serve along side the ice cream.
Seriously how easy was that. I sure is different and may turn some heads, but equally it is bloody good!
Enjoy!!!