Short History of Beef Noodles in Singapore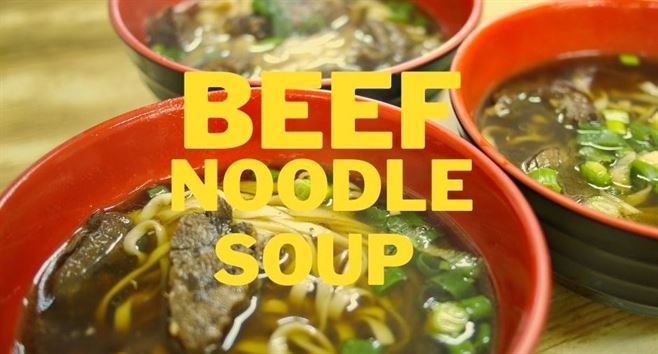 Best Beef Noodle Soup in Singapore
Beef Noodle Soup in Singapore is a dish that is very popular. The popularity of the dish has led to various variations being offered locally, including beef brisket noodle soup, Hok Lam Noodles, Lanzhou beef noodles and Taiwan beef noodles to name a few.
According to the National Library Board One of the earliest Hainanese beef noodle stalls in Singapore was started by Lee Suan Liang in the 1940s, but Kian Teck Huan is known to have popularised this version of beef noodles through his Odeon Beef Noodles stall, which was set up after World War II. Although a similar dish can be found in Heng Hai in Hainan, China, this version of beef noodles is considered a Singaporean innovation.
In my humble opinion some of the best beef noodle soup in Singapore can be found at two restaurants: Red Sparrow for Beef Pho Noodles (Vietnamese style) and J & J Special Beef Noodle (Singapore). Both restaurants specialize in beef noodle soup but very different styles but both serve up delicious bowls of noodles, tender beef, and a variety of spices topped with some flavorful chopped coriander.
The Best Places in Singapore to Eat Beef Noodle Soup
J & J Special Beef Noodle
In 3rd place is Chaoniu Hot Pot
Chaoniu Hot Pot is one cracking
beef soup restaurant
– one I have
blog
ged about before, check out the link to that blog post on the button below or watch the video we made on the family visit.
Best Beef Noodles in Singapore
Many people are searching for beef noodles near me online to find who has the best beef noodle soup in Singapore. The suggestions listed above are our favourites, what are your favourites? Drop us a comment on this page with yours….
Here are some suggestions from our readers that we will be sure to give a try soon:
Ngak Seah Beef Kway Teow (Lavender Food Square)
LeNu Chef Wai's Noodle Bar (Paradise Group)
Tongue Tip Lanzhou Beef Noodles (Century Square)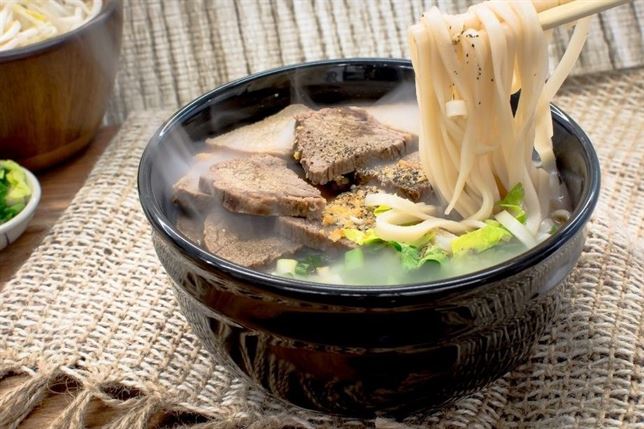 Making Singapore Beef Noodle Soup at Home
Beef noodle Soup is a popular dish in Singapore and can be made at home with just a few simple ingredients. There are many versions of Singapore beef noodle soup, but the most common is the thin rice noodles in a light broth. You can make your own broth or use store-bought soup. The key to making great Singapore beef noodles is to cook them properly – over high heat until they become soft but still firm.
Simple Tips for cooking Beef Noodle Soup
Singapore Beef Noodles in Conclusion:
With its rich history and wide variety of restaurants serving up this beloved dish, Singapore is a paradise for lovers of beef noodle soup.
Some of the most popular Beef Noodle restaurants serves up a delicious bowl of beef noodle soup that is sure to satisfy any appetite. The broth is filled with tender chunks of beef and a sprinkle of Chinese herbs, giving the dish a unique flavor that cannot be found anywhere else. The noodles are cooked to perfection and are fluffy and chewy, ensuring that every bite is a delight. Whether you are looking for a quick meal or something more substantial.
The best beef noodles in Singapore can be found in various establishments across the island nation from the well known Vietnamese Beef Noodle Soup called Pho, to the famous Taiwan Beef noodles which run happily along side the local Singapore Beef Noodle soup.
So no matter which version you opt for Beef Noodle Soup is definitely worth checking out in Singapore.
Red Sparrow Address & Telephone Number
Address: 11 Dempsey Rd, #01-18, 249673, Singapore 249673
Phone: +65 6776 6118
J & J Special Beef Noodle Address &Telephone Number
Address: 51 Old Airport Rd, #01-162, Singapore 390051
Phone: +65 9862 7592
Chaoniu Hot Pot Address &Telephone Number
Address: 7 Fraser St, #01-40/41/42/43 Duo Galleria, Singapore 189356
Phone: +65 6909 8783
Connect with Us on Social Media