T-Bone 'w' Prosciutto Wrapped Asparagus
An incredible T-Bone Recipe that came from a very quick working-from-home dinner was made for the family today. A cracker she was. Very simple and very quick to prep, cook and eat funnily enough. 3 dishes were made today, one I did not get a photo of and also left from the title. That was beautiful mashed potatoes which I'll give the recipe for, just go a dream state and imagine what it might look like. The family were very happy with today's dinner, and pretty much devoured the lot in a rather short period of time. I had to go to the supermarket to get the Prosciutto and asparagus, but they are pretty stable foods you are likely to have in a fridge right?
T-Bone 'w' Prosciutto Wrapped Asparagus
For the potatoes, it's simple. Buy the small white potatoes with the cleaned skins still on. Quarter the and boil until soft in salted water. Drain. Add in a carton of double cream (Bulla if you can get it), a good pinch of sea salt & cracked black pepper and mash away to your heart's content (skins and all). Once smoothed, pop into. serving bowl and drop a couple of thin slices of butter on top. Serve. This will taste like creamy jacket potatoes but of course, it's mash. Off-the-charts mashed potatoes, believe me. A die, die must-try in fact.
To the other main event attendees now…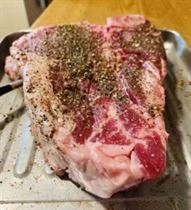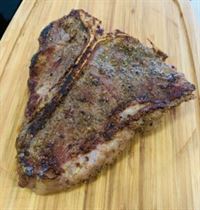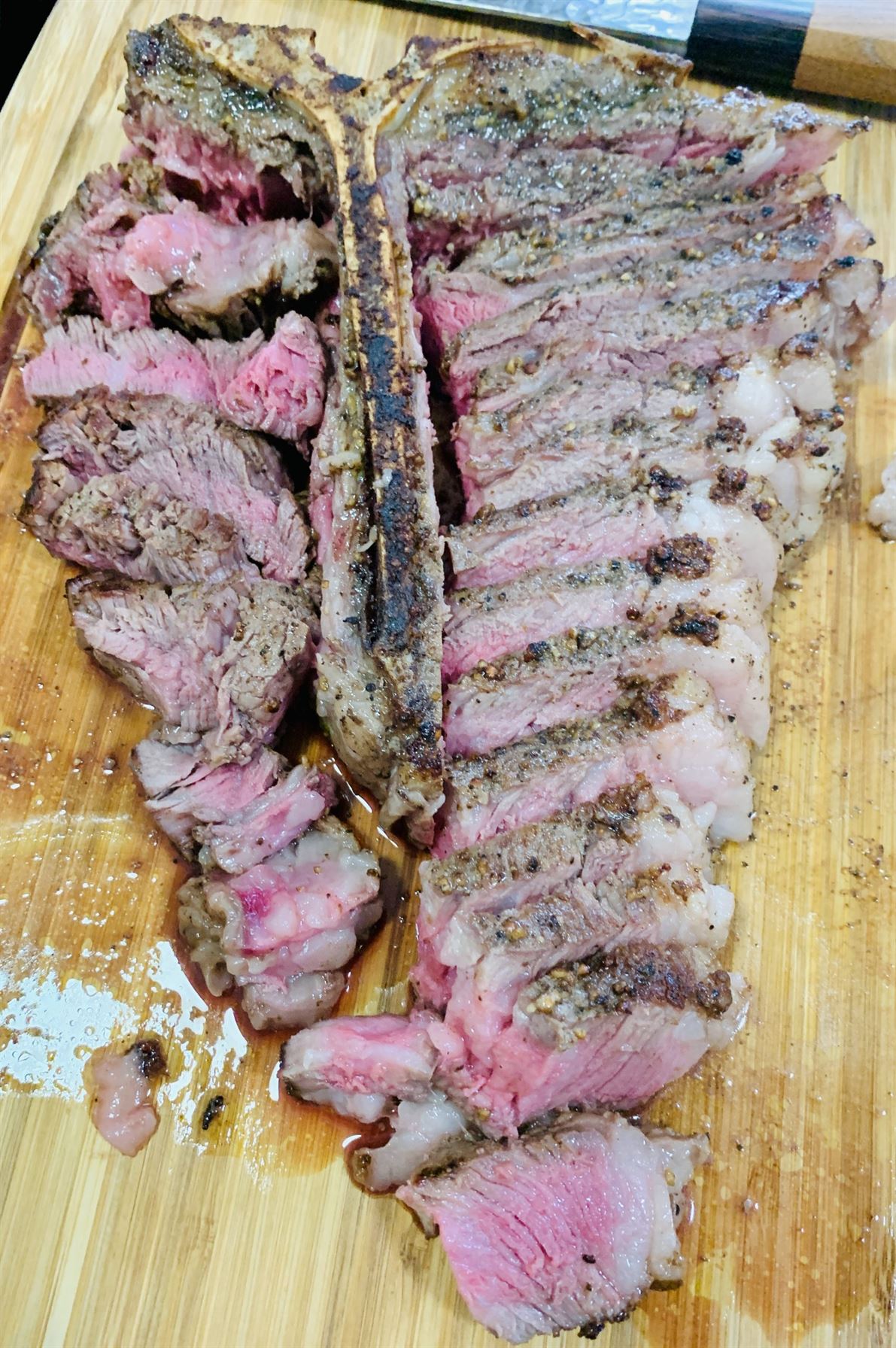 With still only 8 visitors allowed and a number of BBQ pits still being closed, we're seeing not many BBQ's being held sadly. But ChillaxBBQ is keeping its hand in continually and has been using the time to experiment on family guinea pigs with a variety of family dinners and home deliveries. Working-from-home dinners too. It's so great to be able to do these whilst still working very efficiently. Basically, I am getting 1.5 hours of avoided bus travel time back from working at home with no office need. Awesome. So more productive on both family and work fronts. Double-Whammy!!! So, the lucky fam had this beauty of a dinner tonight T-Bone 'w' Prosciutto Wrapped Asparagus (and secret mashed potatoes) – ENJOY!!!