You're lucky if you're looking for culinary inspiration while shopping in Singapore! This blog post will introduce you to some of the best foods the city's shopping malls offer. You will find the foods that suit your taste buds, from international cuisine to local favorites.
So whether you're feeling peckish or want a full meal, read on for the inside scoop on where or what to eat when in Singapore Shopping Malls.
One of the great things about Singapore is the vast array of cuisines. No matter what your taste buds are craving, you'll be able to find it here.
And with so many shopping malls in the city, you're never far from a good meal.
Marina Square Shopping Mall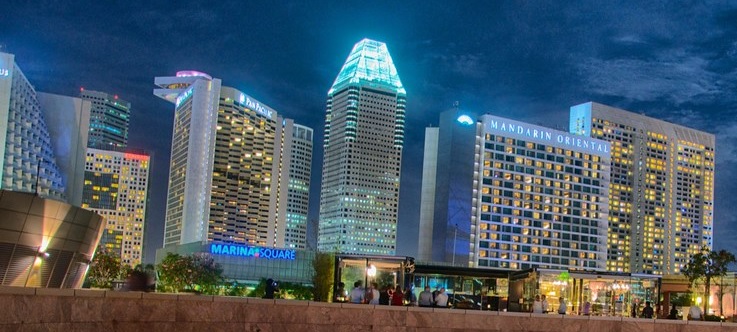 Marina Square Shopping Mall in Singapore is home to various food courts offering various cuisines from all over Asia. If you're looking for recommendations on what to eat while in Marina Square Shopping Mall, here are some popular dishes that are worth trying.
For a budget-friendly option, head to the food court at basement level one, where you'll find a variety of local hawker stalls serving delicious Singaporean cuisine. Some of our favorites include chicken rice and laksa.
There's also The Dining Edition on level two that offers a range of pizzas, pasta, and burgers.
For those that like Japanese food, there's no shortage of options at Marina Square Shopping Mall. We recommend heading to Tenkaichi Japanese BBQ for their high quality melt-in-your-mouth Wagyu cuts over the smokeless grill or if they are unable to give you a reservation check out Gyu-Kaku Japanese BBQ Restaurant for their premium 'Kagoshima Wagyu'.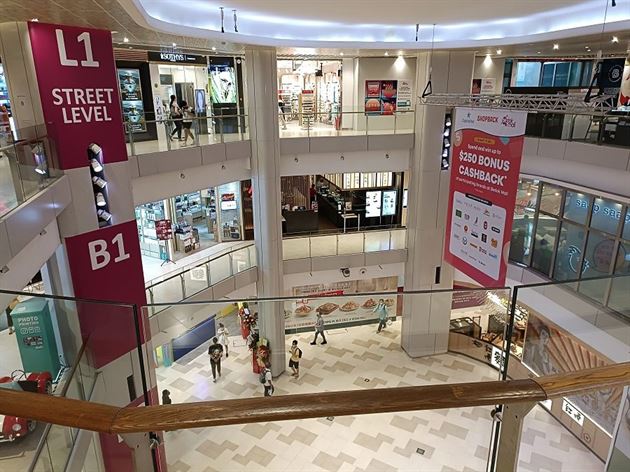 Bedok Mall is a great place to shop for food in the East of Singapore. If you are looking for something to eat while in Bedok Mall, here are some great options:
Check out Salad Stop! They have a wide range of salads and wraps that are perfect for a quick meal.
Saap Saap Thai is a great option. Their Thai food is delicious and reasonably priced.
If you have a sweet tooth, head to Swensen's for dessert is the place to go. They serve up great sundaes like Sticky Chewy Chocolate or Banana Split that satisfy your sugary cravings. (This reminded me of my taste buds in Weatherford, Texas.)
No matter what you are looking for, Bedok Mall is sure to have something to suit your taste buds.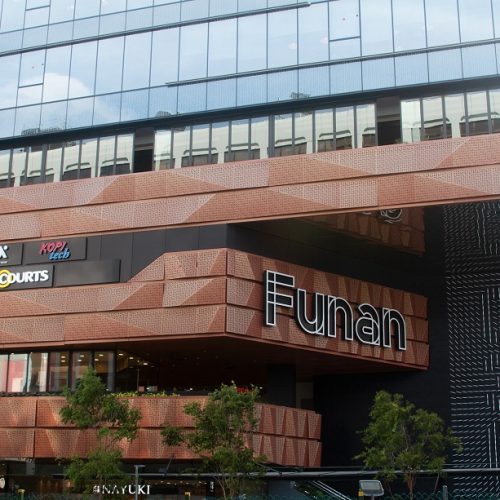 Located in the heart of Singapore, Funan Mall is a great place to shop, dine and relax. There are plenty of things to do in the mall, but one of the best things to do is to try out the different food options available.
From local delicacies to international cuisine, there is something for everyone at Funan Mall.
For a quick and tasty bite, head over to the food court, where you can find a variety of local and international dishes.
Here are some of the best places to eat at Funan Mall: (Our Personal Choices)
Visit The Oyster Bank if you want a fast hit of opulence without having to empty your bank account to get it. Indulge in our seafood platter, indulge in our delectable rice bowls.
\$2++ Oysters at shucking hour every day with purchase of alcohol!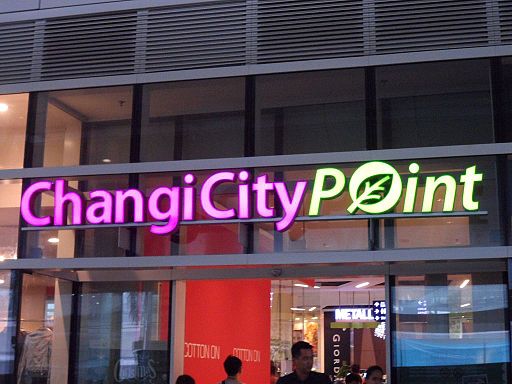 In Changi City Point in Singapore, a wide variety of food is available on the food floor. The prices are also very reasonable, making it a great place to eat in Singapore. Located outside of the city where a number of banks have their back-offices, Changi city point is a great place to eat for locals office workers and tourists alike.
Some popular dishes on the food floor include Paper Rice Vietnamese Kitchen, White Tiffin, or even grab a bite and a drink at BLVD.
The prices at these places are very reasonable, and they are all cooked fresh. Various meat or vegetarian dishes are also available, making it a great place to grab your daily breakfast, lunch or dinner.
If you're looking for a place to eat while in the Parkway Parade in the East of Singapore, then you're in luck – there are plenty of great options to choose from.
Whether you're after a quick bite or a sit-down meal, you'll be able to find something to suit your taste and budget.
One of the best places to eat in the Parkway Parade is the food court on the lower level. Here you'll find various cuisines, all at very reasonable prices.
There are also several fast food outlets if you're after something quick and easy.
If you're looking for something a bit more substantial, there are several restaurants on the upper levels such as Din Tai Fung, how about Michelin restaurant Putien but of you fancy Sushi you have the choice of Sushiro or Sushi Express.
Other restaurants include a range of international cuisine and more traditional Singaporean fare. Prices here are slightly higher than in the food court, but you'll be able to find some excellent value for money meals.