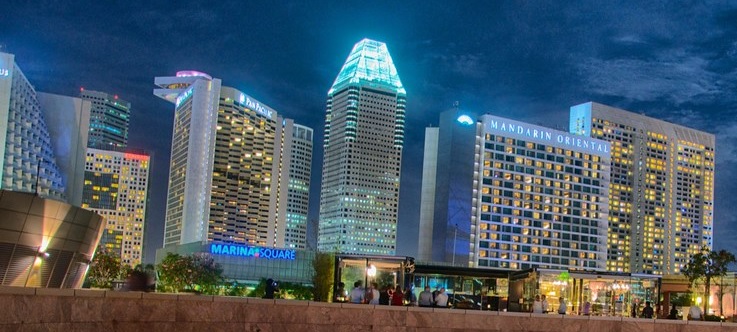 The Marina Square Shopping Mall is located in the heart of the Marina Centre's bustling shopping, dining, entertainment, and cultural zone.
Marina Square is conveniently located near the Esplanade – Theatres on the Bay and the Singapore Flyer, Marina Square is also next to the Gardens by the Bay and the Gardens by the Bay Gardens. Marina Square is a popular destination in Singapore. The City Hall MRT station, as well as the Esplanade and Promenade MRT stations, are all within walking distance.
The second phase of Marina Square's refurbishment will add a total of 200,000 square meters (200,000 square feet) of retail space to the existing 200,000 square meters. The construction of a new wing, which includes a new façade, an Outdoor Piazza, and The Roof Garden on the third level, was completed last year. Pororo Park, an indoor educational playground, and a toy shop are just a some of the newest concepts to be implemented in the wing's new expansions. Another is redpan, which was created by DP architects and GRUB, a foodie-obsessed entrepreneur.
Marina Square Food - What to eat at Marina Square?
Get Great Discounts at Marina Square from Chope!

Marina Square Food Directory
4FINGERS Crispy Chicken @ The Dining Edition At 4FINGERS, we're nuts about chicken. So when we discovered the best Asian crispy chicken in New York