Sakae Teppanyaki Japanese Restaurant – Parkway Parade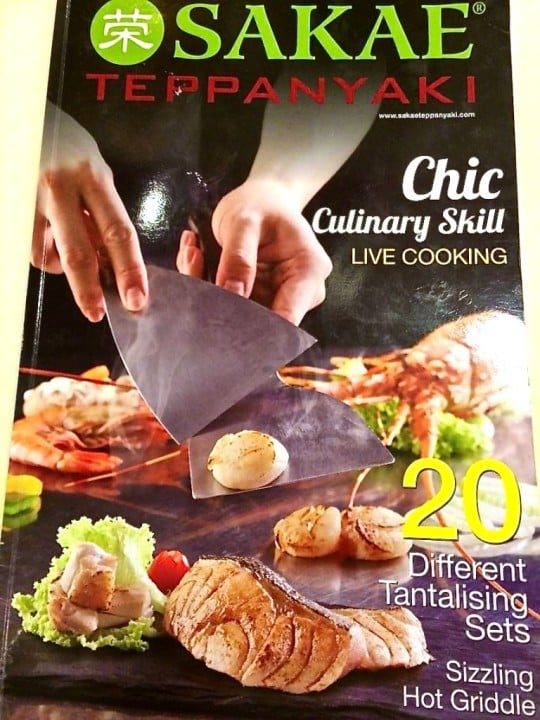 We happened to be in Parkway Parade today buying some new bed sheets, getting some filters and weed for the fish, buying a few other bits and pieces. It happened to be lunch so we all decided lets try teppanyaki at Sakae. We have not been there for an absolute age, so thought a good time to go, and boy oh boy was I so please we did choose here. Lucky enough to be sampling the brand new menu too.
Up there on price it has to be said at $275 for 4 of us – but when you see what we ate perhaps you can forgive the place. It was fantastic it has to be said. Well done Sakae absolutely a wonderful lunch enjoyed immensely by us all, and you get the added bonus of watching the cooking right in front of you.
We also had wagyu beef sushi – but the photo was rubbish – delicious.
We also had more foie gras with the set meal some incredible vegetables, garlic fried rice and steamed egg custard.
Even the drinks really really rocked. Lemon beer with sour plum, pomegranate beer with sour plum, yuzu mojito etc.
Well done Sakae – for good food at Parkway Parade was bloody amazing. Loved it.
Sakae Sushi Parkway Parade will be relocating in September, our last day of operation at Parkway Parade will be 30 August 2021.
Sakae Sushi Katong - New Location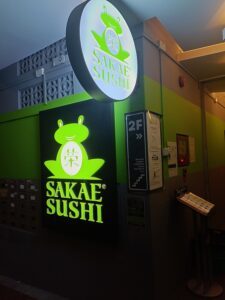 Address: 19 E Coast Rd, #02-01, Singapore 428746