Shalynn's Spanish 30th ChillaxBBQ Birthday
Yet another referral comes our way, this time from @Richard Bradshaw. Thanks for that mate. This was Shalynn's 30th birthday celebration BBQ. She chose Spanish in theme, there's a first for us. And so we did Shalynn's Spanish 30th ChillaxBBQ Birthday. I think success, here's hoping we might get a good rating and review from her and her guests. Around 20 or so, so a small ChillaxBBQ crew that are all feeling it this morning. Fat Beard, #1, and Strawberry Blonde were the crew. #1 multi-tasking with some prep, cooking, plating and Strawberry Blonde washing up, serving and even creating her own welcome to new guests.
Amazing work as always crew. The food we served was superb, as was the service. Be proud of Shalynn's Spanish 30th ChillaxBBQ Birthday. Happy Birthday to Shalynn on Thursday this week coming. We truly hoped you and your guests had a nice foodie time with us in tow at your event. Let's have a look.
Firstly to the menu we agreed upon with Shalynn – ChillaxBBQ Spanish Parillada
2x Aussie Toma Ribs with Kampot Pepper and Sea Salt
Gazpacho – a complex Spanish cold tomato soup infused with Basil served in mini-saucepans
Gambs al Olio – Shrimp, marinated in Paprika, Olive Oil, Garlic, Parsley, Balsamic and served in spoons with crostini
Iberico Salami, 3-Spanish cheese Sourdough toasties
5-hour slow roast Pork Belly with Paprika Mayo
Charred Chorizo nibbles with honey and lemon juice
Seafood Paella with Mussels, Shrimps and Chorizo
Spanish style BBQ fish & chips with citrus, 5 fresh herbs and Paprika
Home-made Spanish Wagyu Beef Kabobs with home-made sieved tomato sauce with Mint
Now to some snaps at the event. Shall we?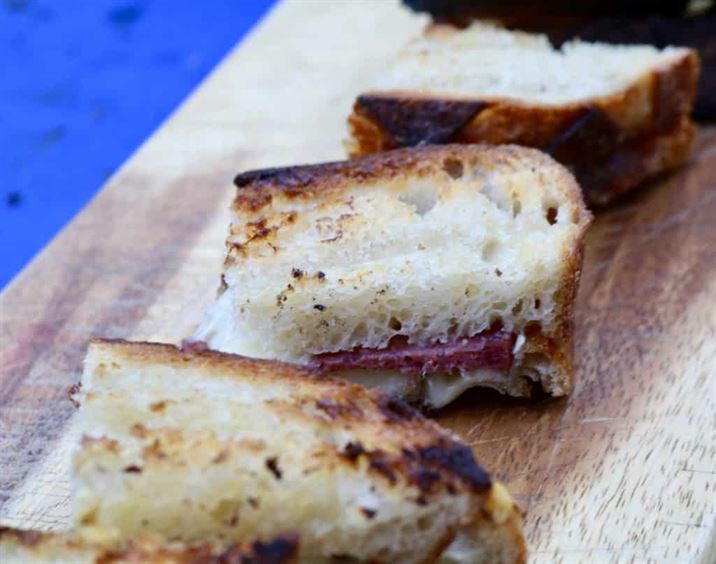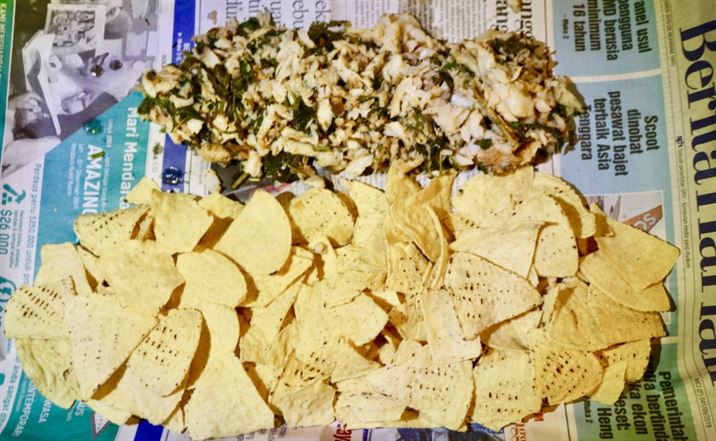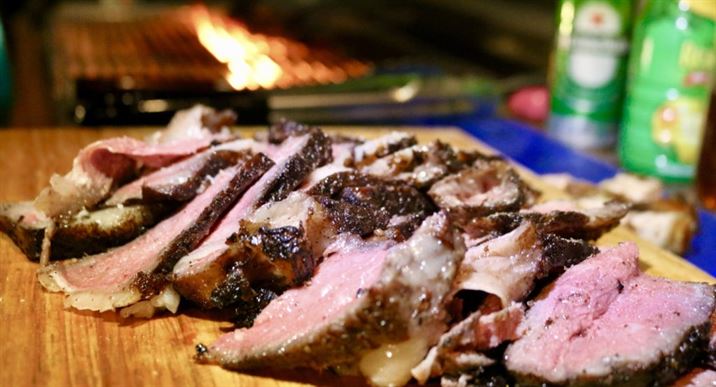 Big thanks to Shalynn and Ryan for choosing ChillaxBBQ for Shalynn's Spanish 30th ChillaxBBQ Birthday. Thank you too for making us feel so welcome. You friends crew were so lovely too. Happy Happy Birthday Shalynn. Massive thanks to my crew of #1 and Strawberry Blonde – you both rocked tonight. Thanks to our key suppliers for stunning produce as always – Chris @ The CheeseShop, Mr Kneady @ Sourdough and Shaun @ Orca Butchers. Quality gents. So all in all our 1st foray doing a full-on home-made from scratch Spanish menu cooked on one BBQ with only 3 crew was a bloody biog success. Be proud ChillaxBBQ, what can't we turn our cooking hands to? There's a question. Fancy challenging us? Give us a ping at our Facebook site or on chillaxbbq@gmail.com, get us around to your place and – ENJOY!!!
Is Life a Recipe YouTube Channel