Shalynn's Spanish 30th ChillaxBBQ Birthday
Yet another referral comes our way, this time from @Richard Bradshaw. Thanks for that mate. This was Shalynn's 30th birthday celebration BBQ. She chose Spanish as the theme, there's a first for us. And so we did Shalynn's Spanish 30th ChillaxBBQ Birthday.
I think success, here's hoping we might get a good rating and review from her and her guests. Around 20 or so, so a small ChillaxBBQ crew that is all feeling it this morning. Fat Beard, #1, and Strawberry Blonde were the crew. #1 multi-tasking with some prep, cooking, plating and Strawberry Blonde washing up, serving and even creating her own welcome to new guests.
Amazing work as always crew. The food we served was superb, as was the service. Be proud of Shalynn's Spanish 30th ChillaxBBQ Birthday. Happy Birthday to Shalynn on Thursday this week coming. We truly hoped you and your guests had a nice foodie time with us in tow at your event. Let's have a look.
Firstly the menu, we agreed upon with Shalynn – ChillaxBBQ Spanish Parillada
Now to some snaps at the event. Shall we?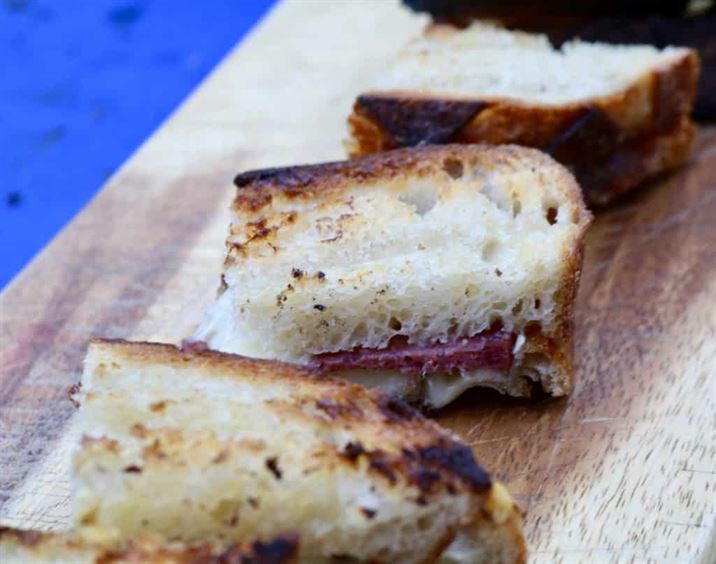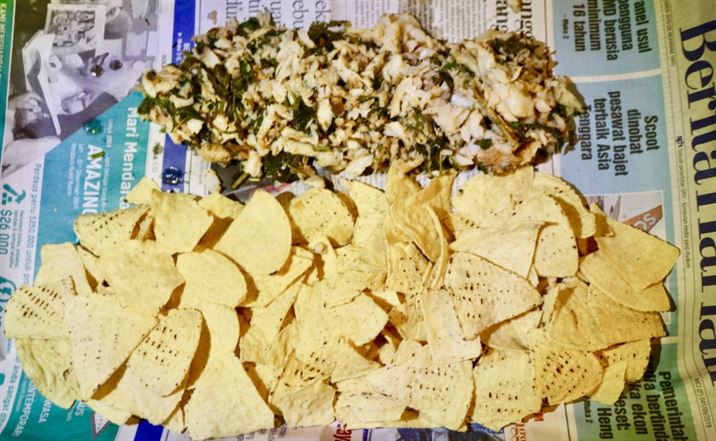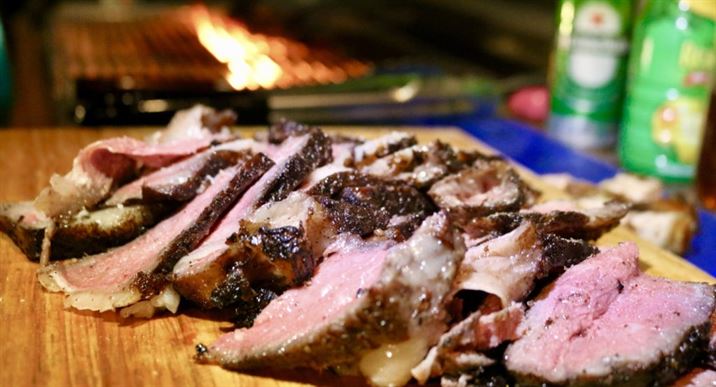 Big thanks to Shalynn and Ryan for choosing ChillaxBBQ for Shalynn's Spanish 30th ChillaxBBQ Birthday. Thank you too for making us feel so welcome. Your friend's were so lovely too. Happy Happy Birthday Shalynn. Massive thanks to my crew of #1 and Strawberry Blonde – you both rocked tonight.
So all in all our 1st foray doing a full-on homemade scratch Spanish menu cooked on one BBQ with only 3 crew was a big success. Be proud ChillaxBBQ, what can't we turn our cooking hands to? There's a question. Fancy challenging us? Give us a ping at our Facebook site, get us around to your place and – ENJOY!!!
Spanish BBQ
"Spanish BBQ" typically refers to the practice of grilling food outdoors, a popular culinary tradition in Spain. In Spanish, this type of barbecue is often called "barbacoa" or "parrillada."
While the concept of BBQ can vary from one culture to another, here's a general idea of what a Spanish BBQ might entail:
Ingredients: Spanish BBQs often feature a variety of meats and vegetables. Popular choices include chorizo sausages, morcilla (blood sausage), chicken, pork ribs, lamb chops, and sometimes even seafood like prawns. Vegetables like bell peppers, onions, and tomatoes are also common.
Marinades and Seasonings: Before grilling, the meats may be marinated or seasoned with a mixture of olive oil, garlic, herbs (such as thyme, rosemary, and oregano), paprika (smoked or sweet), and other regional spices to infuse them with flavor.
Grilling Techniques: Grilling in Spain often involves the use of charcoal or wood for cooking. The smoky flavors from these fuels contribute to the distinctive taste of Spanish BBQ. Grilling is usually done over an open flame or on a special grill known as a "parrilla." Meats and vegetables are often cooked slowly to allow the flavors to develop.
Sauces and Sides: Spanish BBQs are often served with various sauces and sides. Chimichurri, a tangy herb sauce made with parsley, garlic, vinegar, and olive oil, is a popular accompaniment. Grilled vegetables, salads, and traditional Spanish sides like "patatas bravas" (spicy fried potatoes) might also be part of the meal.
Social and Cultural Aspect: Like many other BBQ traditions, Spanish BBQs are often a social event. Families and friends gather around the grill, enjoying the food, conversation, and the experience of cooking and eating outdoors.
Regional Variations: Spain is known for its diverse culinary traditions, and the specifics of a Spanish BBQ can vary by region. For example, in the Basque Country, you might find "txuleton" steaks grilled to perfection, while in Catalonia, you might encounter "calcots" (grilled green onions) with Romesco sauce.
Remember that Spanish cuisine is rich and varied, and there can be quite a bit of variation in terms of the types of foods and flavors you might encounter in a Spanish BBQ, depending on the region and local customs.