Japanese style, roast pumpkin egg stir fried rice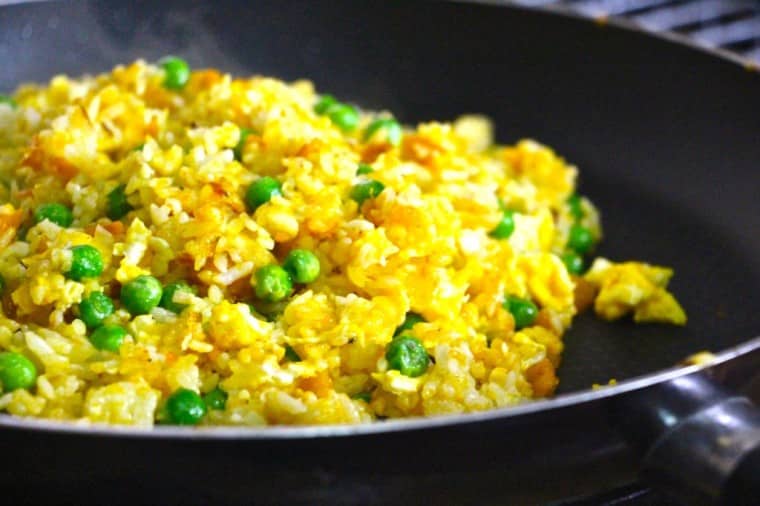 Japanese style, roast pumpkin egg stir fried rice
I had taken a quick lunch-break from work, and I decided to cook. We had a fridge full of left-overs, so I got creative and came up with Japanese style, roast pumpkin egg stir fried rice. This is a great idea for Mum's and Dad's with wee ones out there. Lovely flavours in this, it's easy to eat, it looks lovely and colourful too. This was a great success with Baby Jude.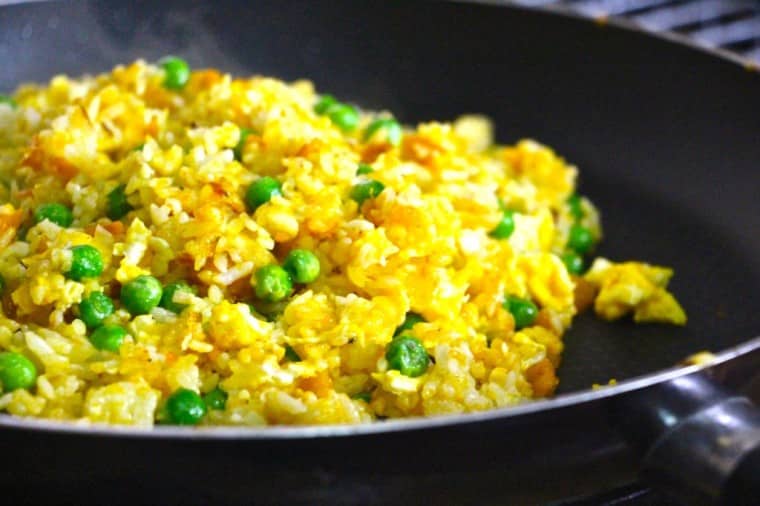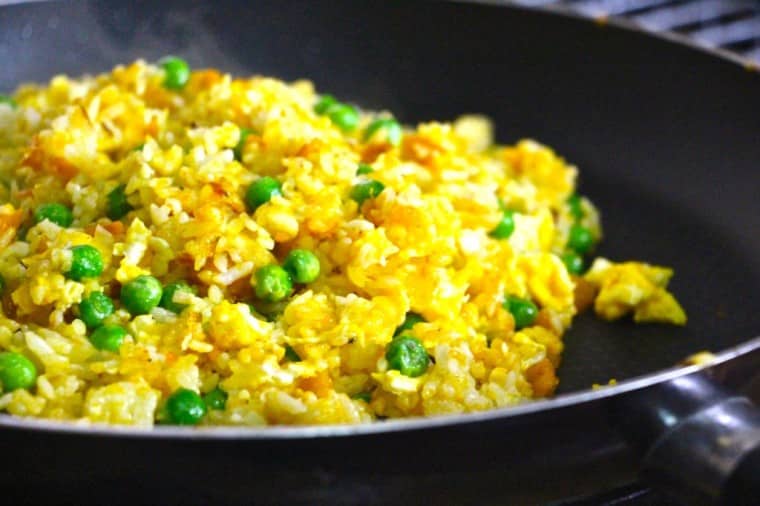 This really is so very quick and simple, so keep up. Here comes my Japanese style, roast pumpkin egg stir fried rice.
You will need;
 3 slices of roasted Japanese pumpkin, de-seeded, de-skinnned, chopped finely – on roasting tray, drizzle with oil and good pinch sea salt & cracked black pepper;
Roast that for about 20-30 minutes on 200 degrees until soft;;
1 cup of frozen peas;
1 teaspoon of finely chopped garlic;
2 eggs;
Knob of salted butter;
1 teaspoon of light soy sauce; and
2 cups of pre-cooked plain white rice.
Take a wide bottom fry pan and drizzle a little oil and knob of butter, and get it on the heat;
Throw in the garlic and the rice, and start to fry that off;
You want to chop the rice with a spatula, as it is likely to be clumpy, because pre-cooked;
Add in the pumpkin, peas and the soy sauce and combine well, frying for about 5-10 minutes or so;
Push all that to one side of the pan and crack your two eggs in;
Put just that side of the pan on to the heat and roughly scramble the eggs until just nearly cooked, then merge back with the rice mixture;
Stir it all through again, and make sure the peas are cooked and de-frosted;
Add a little more soya sauce to make it more salty if you wish.
Ta-Da – finished. How easy is that. My Japanese style, roast pumpkin egg stir fried rice. Could it be any easier, seriously. We all tucked in to this, babies, adults and all. Have a crack, and – ENJOY!!!
Is Life a Recipe YouTube Channel
(Visited 39 times, 1 visits today)