Jin Wee Restaurant @ Siglap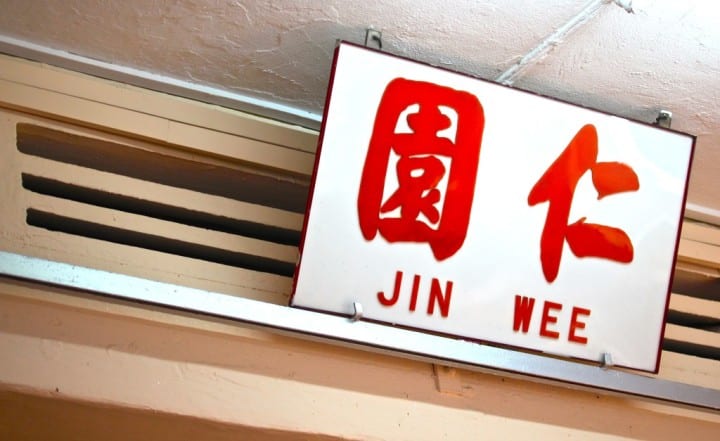 Jin Wee Restaurant @ Siglap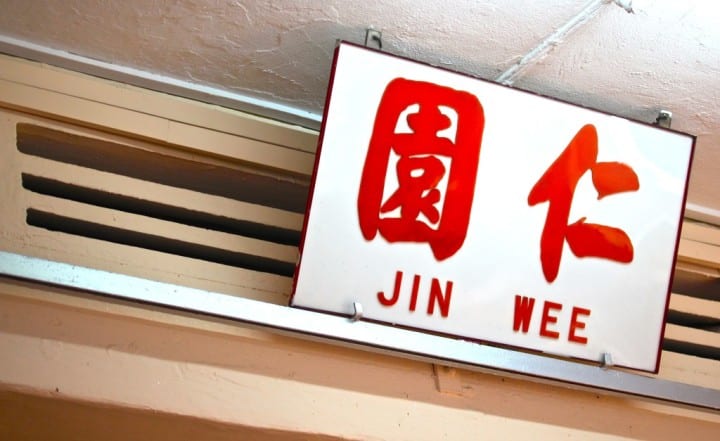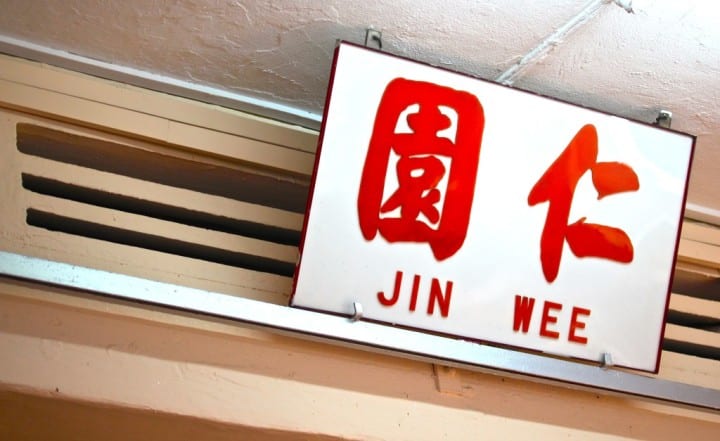 I recommend you come early. I recommend you bring your own beer. I recommend you come hungry. It is packed, mobbed in fact. Whilst we were there they overtook the forecourt next to them which was actually the shop frontage for an open wine shop – so many people there and so many already queuing and seemingly coming from afar as they were getting off bus after bus. Well worth a visit this place – Jin Wee Restaurant @ Siglap.
Alternatively winner winner flipping chicken soup thing in a clay pot that cooks with a bigger clay pot, long-cooked, greasy and intense flavoured chicken dinner. This was an absolute fecking BELTER. For this one dish I will be back.. You can see the grease – it is a soup almost made from rendered chicken meat that has been charcoaling away for so long in another big pot. See next picture.
So you order this dish. A chef recommendation. Then the lady pulls out this long metal pole with a hook thing on the end. "Hold on sweetheart I only ordered the chacoal chicken soup" says I, now squeezing my buttocks firmly to the seat. Actually what happened next was that she used this hook to pull out a small pot, an individual pot, from the huge pot sat in the forecourt of the restaurant. You assume this is just for show, but no it is actually full of charcoal and has shelves all down its inner sides – these shelves are covered with the smaller pots – that have, seemingly, been in there for hours, literally hours cooking away – making the chicken meat fall away from the bone and fall apart in your mouth. OMG – simply exquisite. Well done Jin Wee Restaurant.
I got a wee bit lost with this one. I read the menu and saw Hai Nan Pork Cutlet – ooh thinks I, this could be like that dish we get at Joe's – see blog – so that is BBQ'd pork in banana leaves that you then simply squeeze on some calamansi lime juice to the meat. But nope this was a pork cutlet almost Japanese in style, sliced up, with sweet and sour sauce (tomato and pineapple) and bloody potatoes – perhaps the cook on this service was pissed hey. Weird dish. This one came home with us, not a massively popular one.
So yes indeed this is a turn up early to avoid the queues or actually disappointment. You can't book, it's a coffee shop lah! It is seriously good tucker. Right up there with the best. Don't forget your Eski though as non-licensed. But dig in my friends, dig in – it is very very good. The Semi-Naked Chef gives a huge thumbs up for here. ENJOY!!!
Is Life a Recipe YouTube Channel
(Visited 903 times, 5 visits today)