Jiu Tian Roasted Delights @ 727 E Coast Road Hawker
With Singapore's hawker culture being added to Unesco list of intangible cultural heritage it really does make me want to keep calling out more and more the incredible food we have on our doorstep literally across Red Dot. I will keep eating away through our little island and will absolutely keep writing about the stalls, dishes and characters I meet.
We've been going to Ce La Vi Sky High Hawker as much as we can too, in fact, we're off next week to see our mate, David Lim's son cooking there. Remember Dave and Empress @ LTN Hawker in Siglap? Well, his son now has his own shop in Timbre+ and next weekend he is 'on show' with 4 other #ModSin Hawkers up the top of MBS – blog to follow.
But today it is not their turn. It is the turn of a new favourite of ours, well mine specifically. You know I love roast pork belly, even competing against the local Chefs with my own version. Well, this little gem across the road from our condo becomes my new BFF for this indulgence. These are the guys at;
Jiu Tian Roasted Delights @ 727 E Coast Road Hawker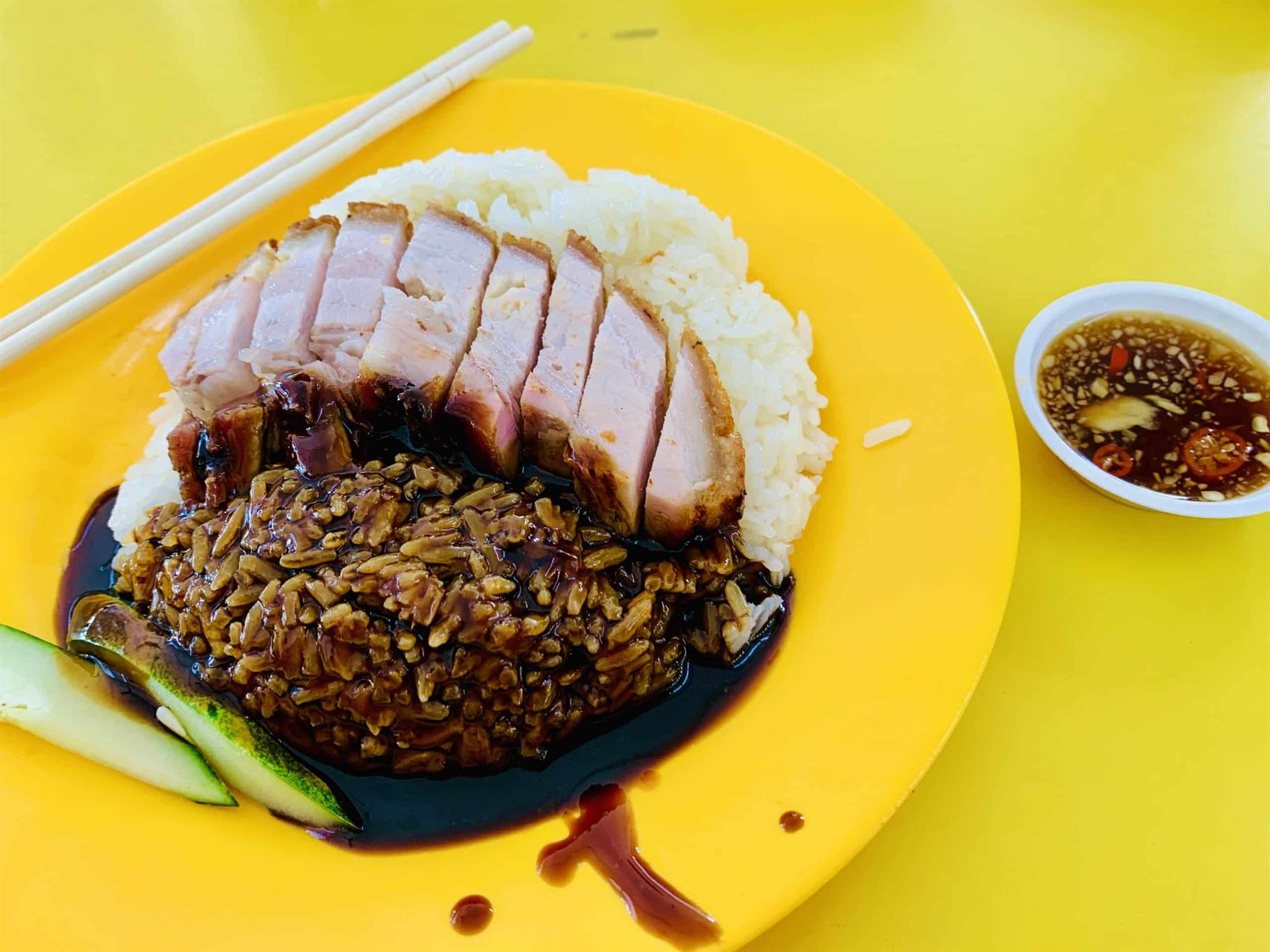 I cannot urge you enough to support your local hawkers. Recipes that have been handed down over decades make it some of the best food ever. The cultural melting pot that is in Singapore adds to that as well. You must have seen how good the food is here seen with locals beating the globally renowned 3* Michelin Chef Ramsay when he challenged some here to a cook-off and since then even hawkers receiving Michelin status. The humble roast pork and rice are some of those dishes here for me. It is timeless. It has everything going for it and these guys are making one of the very best in my humble opinion, Jiu Tian Roasted Delights @ 727 E Coast Road Hawker – ENJOY!!!
Connect with Us on Social Media