New Year's Day with The Knibbs
Our BFFs, the Knibbsy's, had a great idea to organise a brunch on New Year's Day, so off we trundle to Sentosa to a new restaurant for us, FOC. And it is pretty damned good folks, so here comes a wee blog of our fun and games but also of the pretty damned good food. FOC @ Sentosa for New Year's Day with The Knibbs. It's no Gaig, I have to say, having been spoilt there twice recently, but it is bloody nice nonetheless. Plus the double FOC in the blog title is on purpose because the crazy man did indeed pay for this amazing brunch.
FOC Sentosa for New Year's Day with The Knibbs was such a cracker sat on the beach on a lovely sunny day. A gang of teenagers were playing Ultimate (frisbee) on the beach. Our kids were playing. The pool was open. People watching was abundant. The beverages were flowing, the food was plentiful, and the friends were wonderful. I love days like this. We'll be coming back here that is for certain.
Let's have a look at what the day held for us at FOC Sentosa, shall we? Our first day of 2020 goes with a bang, well actually with a POP!!!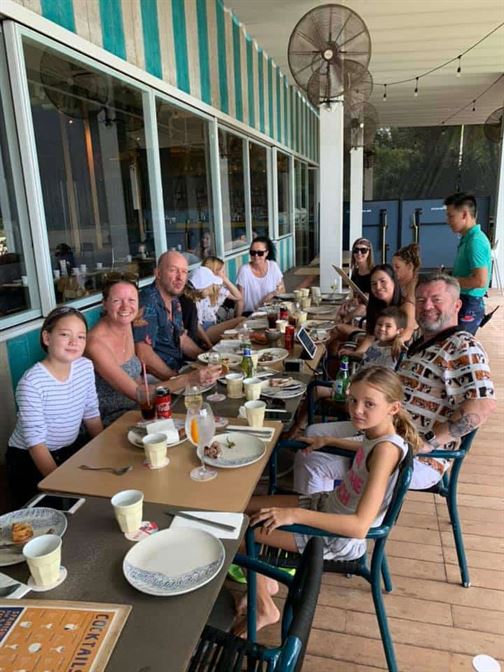 So folks that were that – FOC Sentosa for New Year's Day with The Knibbs. A cracker of day thanks to The Knibbs. We had a wonderful time just chillin' on the beach with our mates and family. Then it was an early dash home for the kid's bedtime as it is school the next day for both Amy and Jude. 1st day back and 1st day at new school for Jude. It's a cracking restaurant too folks, one to try on your next day off and you fancy sitting not knowing where you are as you drift off into relaxation mode. Food is good, the pool is warm, beers are cold, the staff are great – ENJOY!!!
If you enjoyed this FOC Sentosa Blog and want to keep up with the channel be sure to Subscribe: The Angmo Cooking Show
Connect with me on Socials:
➤Facebook: https://www.facebook.com/islifearecipe
➤Twitter: https://twitter.com/Islifearecipe
➤Instagram: https://www.instagram.com/islifearecipe/
➤Tumblr: https://www.tumblr.com/blog/view/islifearecipe
➤Facebook: https://www.facebook.com/chillaxbbq
You'll see many many other recipes on the channel and heaps of restaurant and hawker reviews too.
(Visited 345 times, 1 visits today)