Shao BBQ Restaurant on Frankel Avenue
You know sometimes you have an experience, and you just know it was fate. Well I had that on Friday, and then Saturday for lunch. We went to Shao BBQ Restaurant on Frankel Avenue. So what I hear you say? Well let me just run through the co-incidences that cannot be just co-incidences. They just can't. First up my Jude was keeping us entertained as we waited for the food to be served up. A major change to the old place, much cleaner lines in there now, a fresher feel too. Great job on the refurb, we liked it a lot.
But now to the – surely they can't be mere co-incidences.
So I was having a few beers with my good mate, Ben, Friday night and he mentions this new gaff I simply must go and eat at, Shao BBQ Restaurant on Frankel Avenue. Of course he really got me interested, Ben being a foodie too;
At one point of the evening I left Ben to go to NTUC to buy some cigarettes. Whilst in the queue I was chatting to the lady in front of me, who had two big powder milk containers and we were joking about babies, then the chat moved to food and she said you must come to the carpark to meet my husband. He's a Chef. We exchanged cards – yep you guessed he, is is owner and Chef of a new restaurant, Shao BBQ Restaurant on Frankel Avenue;
The next day we decide to go there for lunch before Kaius' 1st birthday party, and the restaurant is at 117 Frankel Avenue, right where one of our top eating joints was before they moved, remember Gourmet Bistro;
We then have a cracking lunch, meet Jack and then start off to AJ's for Kaius' party, and bugger me it was like 5 minutes away.
So come on I think you will all agree were were fated to meet Jack and his wife, and indeed to sample the simply splendid food at Shao BBQ Restaurant on Frankel Avenue. They are at 117 Frankel Avenue on 6610 9233. If you want some space go for lunch. If you are going for dinner, I would seriously give them a call to book.
Jack I hope you mind me stealing a little copy from your web site, but your background is amazing and should be shared fella. I love this story, and the passion that shows off in his food proves every single work of what I will share with you now.
"My story with food began in Essex, UK. During my days at University, I along with some friends banded together to start a small takeaway business, delivering food to the student's dormitory. From there, I went on to buy a food trailer selling food on the streets of London and finally owning my first restaurant in London in 2008.
In 2013, I closed down my operations in London and moved to Singapore. My passion for food never dimmed even after numerous failures and opposition from my family. From all these, I learnt that life can be defined by two things. One, the quality of your product. Two, your personality. Your quality reflects your purpose, and your personality determines the friendships you forge in life. All that remains after, is to persevere.
I created the brand SHAO to represent the intersection between my passion for food and to encourage the fostering friendships over food. Whether you are a customer, employee or stakeholders, you are all indispensable in this journey. SHAO is for all of us. Here, I wish to say thank you to everyone who believed in me and this vision, and helping me make SHAO a reality."
Shao BBQ Restaurant on Frankel Avenue is a die die must try folks. You simply have to get here. And now will follow some photos of exactly why you should be getting your bum sat down in one of the seats to eat and be bloody happy with the food.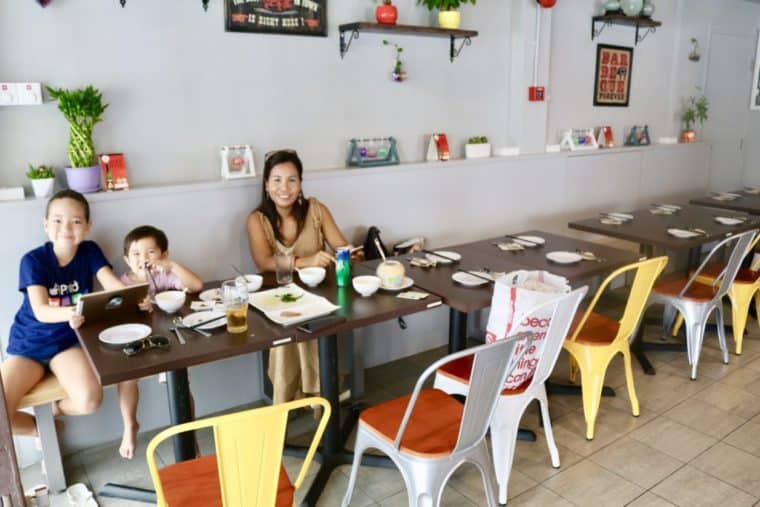 So my friends Shao BBQ Restaurant on Frankel Avenue is up there as a must visit. It surely is a die die must try location on the East Coast, or from any location on the Red Dot. Well worth a trip guys. And it is incredibly reasonable on the pocket. I am loving that too. We will absolutely 100% be coming back to Jack's team and get deeper in to that menu, and you should do so too, as you will surely – ENJOY!!!
Is Life a Recipe YouTube Channel
(Visited 530 times, 1 visits today)