Thai Village Restaurant Premium Thai, Teochew Seafood
All change at Kallang it seems.
Thai Village moves to Indoor Stadium from Kallang Shopping Centre. Now taking over the same space as originally used for two of our other much like restaurants – Le Bistro and Mushroom Pot. So the picture above is actually the old address inside Kallang Shopping Centre, don't go there as all there is is while bill boards now.
New car parks, shops closing, shops opening, shops moving – restaurants opening, closing and relocating.
We talk a lovely family walk along the river today to actually see if Kallang Seafood Restaurant had yet re-opened. Not it has not, so a short walk back to Indoor Leisure Centre and Thai Village.
This from their MD – To date, we proudly own a chain of 6 self-managed restaurants and 9 franchise restaurants, catering to the expectations of discerning palates of sophisticated consumers. Established in 1991 with our flagship Thai Village Restaurant in Singapore, we have grown steadily in regional capacity to become a benchmark for exquisite Thai-Teochew cuisine in Singapore, China and Indonesia. Our signature dish, the Braised Superior Shark's Fin soup, is served at all Thai Village restaurants.
So what is Thai-Teochew I hear you asking? Did you know that Thailand is the him to the largest overseas community of Chinese? There are about 9million off them there, making up a staggering 15% of the Thai population. Go figure. So going back to my Bangkok blog, when eating noodle soup street side, that contained roast pork belly and char skew – hey presto, not you know why it was very Chinese in origin, or Thai-Teochew.
Well Mr MD, have to say staff-wise you do not have the best, or the most accommodating, bunch of cheerfuls I have ever met. At certain times I even felt a bit of a burden on them. Shame we're actually paying your wages guys. At least an 'hello" not a grunt when asking for a table for 5 to eat lunch.
But apart from that the experience for our lunch today was pretty damn good as the food really was very very nice. Sort of a mix between Thai and Chinese in my reckoning. Price wise was also good, at $170 for 5 of us. Not too bad at all.
What did we devour today – well the highlights were as follows;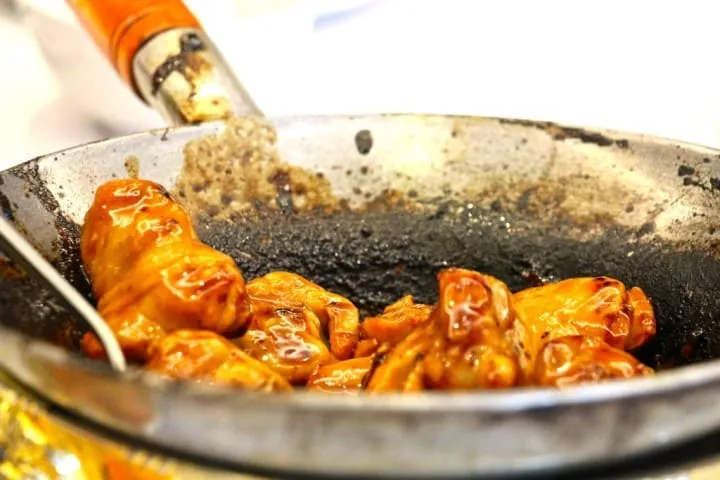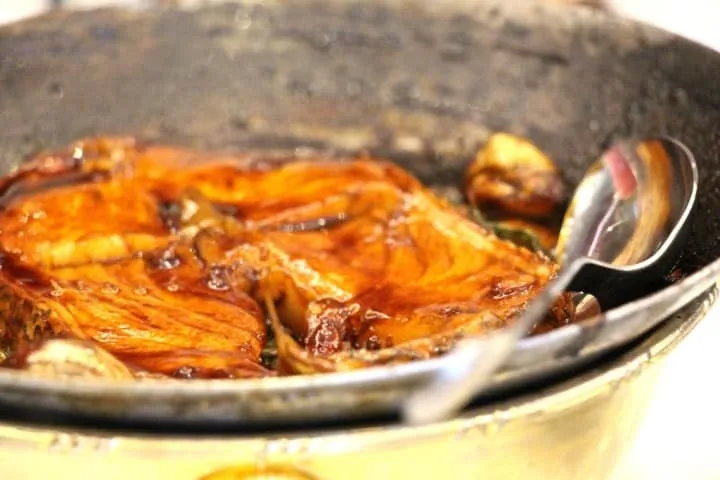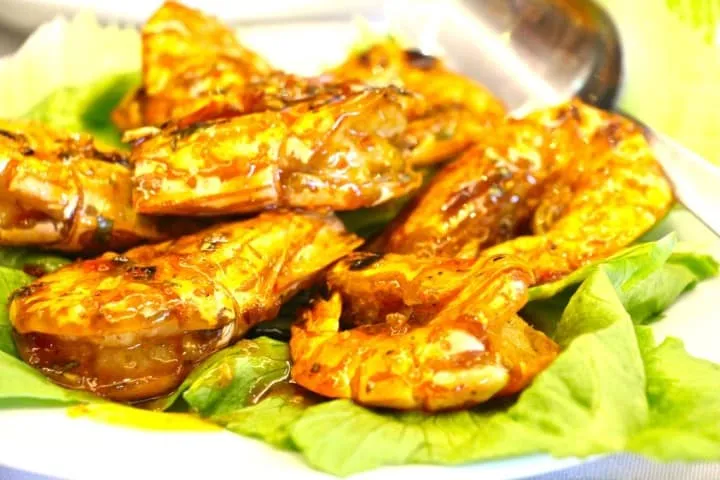 So if you happen to be over Kallang way, near the Indoor Stadium I would say pop your head in. Food more than made up for rather abrupt and impolite staff. Nice!!!
Thai Village Restaurant Kallang Address
Thai Village Restaurant Goodwood Park Address
Thai Village Restaurant Havelock Road Address
Thai Village Restaurant Tai Seng Address