Roast King Crab & Lamb Rack
Covid-19 surely does have it's advantages as does having clients that are heavily present in Europe and USA. What do I mean by that? Well, it means my hours of work are all over place form 7am to midnight most days and all being done from home. So, I get the chance to take some time out for myself and family in those nasty hours and today used that hour slot to cook dinner. And what a dinner it was.
Lucky buggers.
Roast King Crab & Lamb Rack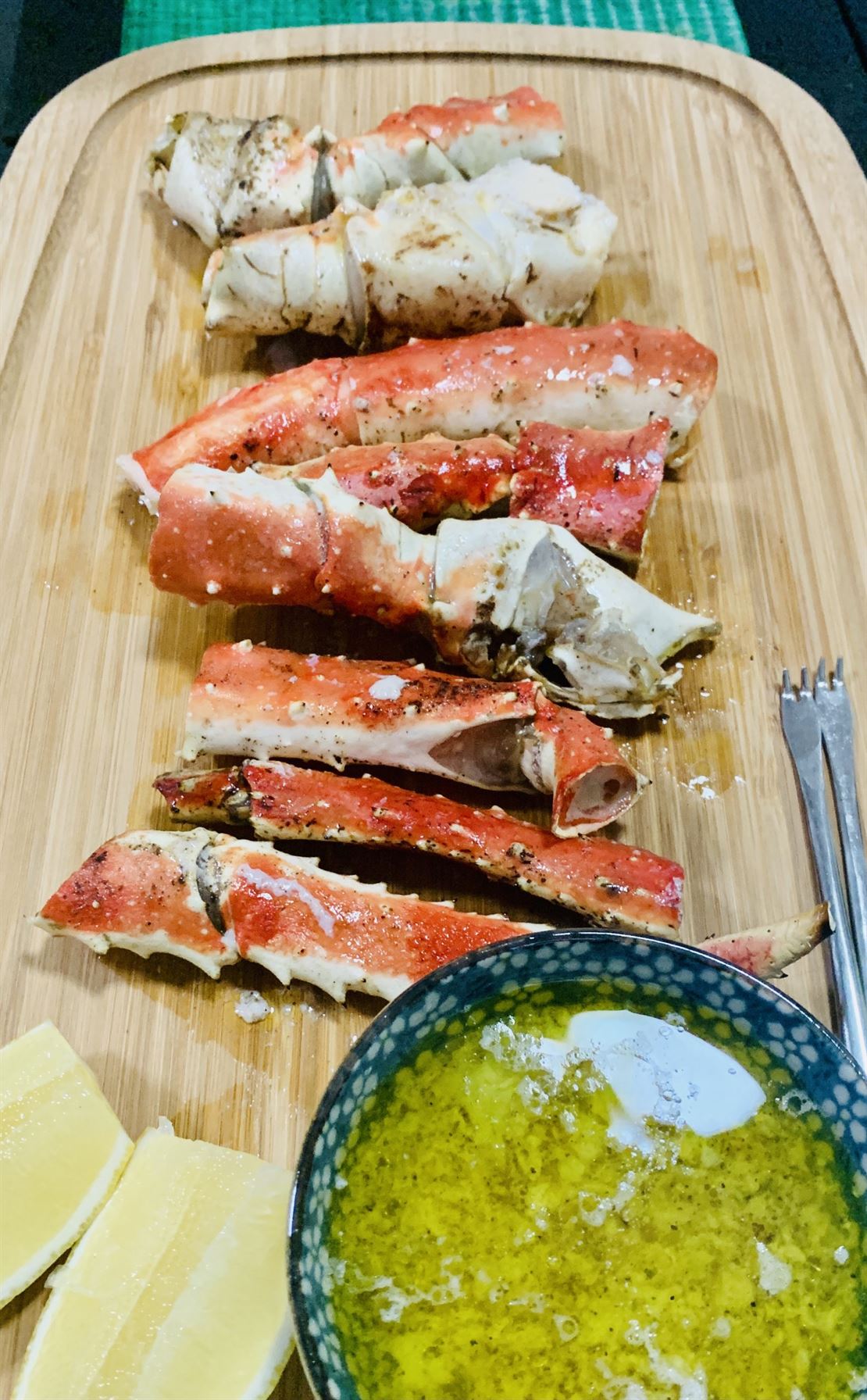 And there it was a beauty of a roast dinner for the family. It really was so very good. Flavour pops going on everywhere and great textures. Just delicious. This was Roast King Crab & Lamb Rack – ENJOY!!!